Abstract
Background
Pancreatoduodenectomy for pancreatic head and periampullary cancers is still associated with high perioperative morbidity and mortality. The aim of this study was to compare the short-term outcomes of robot-assisted pancreatoduodenectomy (RAPD) and open pancreatoduodenectomy (OPD) performed in a high-volume centre.
Methods
A single-centre, prospective database was used to retrospectively compare the early outcomes of RAPD procedures to standard OPD procedures completed between January 2014 and December 2018. Of the 121 included patients, 78 underwent RAPD and 43 underwent OPD. After propensity score matching (PSM), 35 RAPD patients were matched with 35 OPD patients with similar preoperative characteristics.
Results
There were no statistically significant differences in most of the baseline demographics and perioperative outcomes in the two groups after PSM optimization with the exception of the operative time (530 min (RAPD) versus 335 min (OPD) post-match, p < 0.000). No differences were found between the two groups in terms of complications (including pancreatic leaks, 11.4% in both OPD and RAPD), perioperative mortality, reoperations or readmissions. Earlier refeeding was obtained in the RAPD group vs. the OPD group (3 vs. 4 days, p = 0.002). Although the differences in the length of the hospital stay and blood transfusions were not statistically significant, both parameters showed a positive trend in favour of RAPD. The number of harvested lymph nodes was similar and oncologically adequate.
Conclusions
RAPD is a safe and oncologically adequate technique to treat malignancies arising from the pancreatic head and periampullary region. Several perioperative parameters resulted in trends favouring RAPD over OPD, at the price of longer operating time. Data should be reinforced with a larger sample to guarantee statistical significance.
Access options
Buy single article
Instant access to the full article PDF.
US$ 39.95
Tax calculation will be finalised during checkout.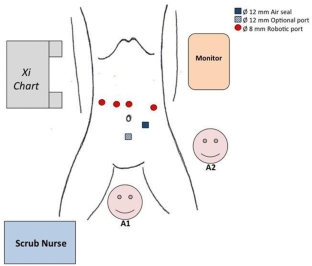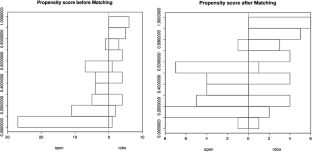 References
1.

Ward E, Sherman RL, Henley SJ, Siegel D, Feuer E, Firth AU, Kohler BA, Scott S, Ma J, Anderson RN, Benard V, Cronin K (2019) Annual Report to the Nation on the Status of Cancer, 1999–2015, featuring cancer in men and women ages 20–49. J Natl Cancer Inst. https://doi.org/10.1093/jnci/djz106

2.

Rawla P, Sunkara T, Gaduputic V (2019) Epidemiology of pancreatic cancer: global trends etiology and risk factors. World J Oncol. https://doi.org/10.14740/wjon1166

3.

Howlader N, Noone AM, Krapcho M, Miller D, Brest A, Yu M, Ruhl J, Tatalovich Z, Mariotto A, Lewis DR, Chen HS, Feuer EJ, Cronin KA (eds) (2019) SEER Cancer Statistics Review, 1975–2016, National Cancer Institute. Bethesda, MD, https://seer.cancer.gov/csr/1975_2016/, based on November 2018 SEER data submission, posted to the SEER web site, April 2019

4.

Bray F, Ferlay J, Soerjomataram I, Siegel RL, Torre LA, Jemal A (2018) Global cancer statistics 2018: GLOBOCAN estimates of incidence and mortality worldwide for 36 cancers in 185 countries. CA Cancer J Clin. https://doi.org/10.3322/caac.21492

5.

Vreeland TJ, Katz MHG (2018) Timing of pancreatic resection and patient outcomes: is there a difference? Surg Clin North Am. https://doi.org/10.1016/j.suc.2017.09.006

6.

Adamska A, Domenichini A, Falsca M (2017) Pancreatic ductal adenocarcinoma: current and evolving therapie. Int J Mol Sci. https://doi.org/10.3390/ijms18071338

7.

Tempero MA, Malafa MP, Al-Hawary M, Asbun H, Bain A, Behrman SW, Benson AB, Binder E, Cardin DB, Cha C, Chiorean EG, Chung V, Czito B, Dillhoff M, Dotan E, Ferrone CR, Hardacre J, Hawkins WG, Herman J, Ko AH, Komanduri S, Koong A, LoConte N, Lowy AM, Moravek C, Nakakura EK, O'Reilly EM, Obando J, Reddy S, Scaife C, Thayer S, Weekes CD, Wolff RA, Wolpin BM, Burns J, Darlow S (2017) Pancreatic adenocarcinoma, Version 2.2017, NCCN Clinical Practice Guidelines in oncology. J Natl Compr Cancer Netw. https://doi.org/10.6004/jnccn.2017.013.

8.

Cooperman AM, Bruckner H, Snady H, Hammerman H, Fader A, Feld M, Golier F, Rush T, Siegal J, Kasmin F, Cohen S, Wayne MG, Iskandar ME, Steele JG (2018) Cancer of the pancreas-actual 5, 10, and 20+ year survival: the lucky and fortunate few. Surg Clin North Am. https://doi.org/10.1016/j.suc.2017.09.007

9.

Cameron JL, He J (2015) Two thousand consecutive pancreaticoduodenectomies. J Am Coll Surg. https://doi.org/10.1016/j.jamcollsurg.2014.12.031

10.

Dosch AR, Grigorian A, Delaplain PT, Bartholomew TS, Won EJ, Gabriel V, Wolf RF, Jutric Z, Imagawa DK (2019) Perioperative blood transfusion is associated with an increased risk for post-surgical infection following pancreaticoduodenectomy. HPB (Oxford). https://doi.org/10.1016/j.hpb.2019.03.374

11.

Van Putten M, Nelen SD, Lemmens VEPP, Stoot JHMB, Hartgrink HH, Gisbertz SS, Spillenaar Bilgen EJ, Heisterkamp J, Verhoeven RHA, Nieuwenhuijzen GAP (2018) Overall survival before and after centralization of gastric cancer surgery in the Netherlands. Br J Surg. https://doi.org/10.1002/bjs.10931

12.

Griffin JF, Poruk KE, Wolfgang CL (2015) Pancreatic cancer surgery: past, present, and future. Chin J Cancer Res. https://doi.org/10.3978/j.issn.1000-9604.2015.06.07

13.

Hüttner FJ, Fitzmaurice C, Schwarzer G, Seiler CM, Antes G, Büchler MW, Diener MK (2016) Pylorus-preserving pancreaticoduodenectomy (pp Whipple) versus pancreaticoduodenectomy (classic Whipple) for surgical treatment of periampullary and pancreatic carcinoma. Cochrane Database Syst Rev. https://doi.org/10.1002/14651858.CD006053.pub6

14.

Cheng Y, Briarava M, Lai M, Wang X, Tu B, Cheng N, Gong J, Yuan Y, Pilati P, Mocellin S (2017) Pancreaticojejunostomy versus pancreaticogastrostomy reconstruction for the prevention of postoperative pancreatic fistula following pancreaticoduodenectomy. Cochrane Database Syst Rev. https://doi.org/10.1002/14651858.CD012257.pub2

15.

Gagner M, Pomp A (1994) Laparoscopic pylorus-preserving pancreatoduodenectomy. Surg Endosc 8(5):408–410

16.

Boggi U, Amorese G, Vistoli F, Caniglia F, De Lio N, Perrone V, Barbarello L, Belluomini M, Signori S, Mosca F (2015) Laparoscopic pancreaticoduodenectomy: a systematic literature review. Surg Endosc. https://doi.org/10.1007/s00464-014-3670-z

17.

Croome KP, Farnell MB, Que FG, Reid-Lombardo KM, Truty MJ, Nagorney DM, Kendrick ML (2014) Total laparoscopic pancreaticoduodenectomy for pancreatic ductal adenocarcinoma: oncologic advantages over open approaches? Ann Surg. https://doi.org/10.1097/SLA.0000000000000937

18.

Palanivelu C, Senthilnathan P, Sabnis SC, Babu NS, Srivatsan Gurumurthy S, Anand Vijai N, Nalankilli VP, Praveen Raj P, Parthasarathy R, Rajapandian S (2017) Randomized clinical trial of laparoscopic versus open pancreatoduodenectomy for periampullary tumours. Br J Surg. https://doi.org/10.1002/bjs.10662

19.

Poves I, Burdío F, MoratóO IM, Radosevic A, Ilzarbe L, Visa L, Grande L (2018) Comparison of perioperative outcomes between laparoscopic and open approach for pancreatoduodenectomy: the PADULAP randomized controlled trial. Ann Surg. https://doi.org/10.1097/SLA.0000000000002893

20.

Van Hilst J, de Rooij T, Bosscha K, Brinkman DJ, van Dieren S, Dijkgraaf MG, Gerhards MF, de Hingh IH, Karsten TM, Lips DJ, Luyer MD, Busch OR, Festen S, Besselink MG, Dutch Pancreatic Cancer Group (2019) Laparoscopic versus open pancreatoduodenectomy for pancreatic or periampullary tumours (LEOPARD-2): a multicentre, patient-blinded, randomised controlled phase 2/3 trial. Lancet Gastroenterol Hepatol. https://doi.org/10.1016/S2468-1253(19)30004-4

21.

Giulianotti PC, Coratti A, Angelini M, Sbrana F, Cecconi S, Balestracci T, Caravaglios G (2003) Robotics in general surgery: personal experience in a large community hospital. Arch Surg 138:777–784

22.

Cai J, Ramanathan R, Zenati MS, Abbas A, Hogg ME, Zeh HJ, Zureikat AH (2019) Robotic pancreaticoduodenectomy is associated with decreased clinically relevant pancreatic fistulas: a propensity-matched analysis. J Gastrointest Surg. https://doi.org/10.1007/s11605-019-04274-1

23.

Charlson ME, Ales KL, MacKenzie PP (1987) A new method of classifying prognostic comorbidity in longitudinal studies-development and validation. J Chron Dis 40(5):373–383

24.

Ament R (1979) Origin of the ASA classification. Anesthesiology 51(2):179

25.

Bassi C, Marchegiani G, Dervenis C, Sarr M, Abu Hilal M, Adham M, Allen P, Andersson R, Asbun HJ, Besselink MG, Conlon K, Del Chiaro M, Falconi M, Fernandez-Cruz L, Fernandez-Del Castillo C, Fingerhut A, Friess H, Gouma DJ, Hackert T, Izbicki J, Lillemoe KD, Neoptolemos JP, Olah A, Schulick R, Shrikhande SV, Takada T, Takaori K, Traverso W, Vollmer CR, Wolfgang CL, Yeo CJ, Salvia R, Buchler M, International Study Group on Pancreatic Surgery (ISGPS) (2017) The 2016 update of the International Study Group (ISGPS) definition and grading of postoperative pancreatic fistula: 11 years after. Surgery. https://doi.org/10.1016/j.surg.2016.11.014

26.

Wente MN, Veit JA, Bassi C, Dervenis C, Fingerhut A, Gouma DJ, Izbicki JR, Neoptolemos JP, Padbury RT, Sarr MG, Yeo CJ, Büchler MW (2007) Postpancreatectomy hemorrhage (PPH)—an International Study Group of Pancreatic Surgery (ISGPS) definition. Surgery 142(1):20–25

27.

Wente MN, Bassi C, Dervenis C, Fingerhut A, Gouma DJ, Izbicki JR, Neoptolemos JP, Padbury RT, Sarr MG, Traverso LW, Yeo CJ, Büchler MW (2007) Delayed gastric emptying (DGE) after pancreatic surgery: a suggested definition by the International Study Group of Pancreatic Surgery (ISGPS). Surgery 142(5):761–768

28.

Dindo D, Demartines N, Clavien P-A (2004) Classification of surgical complications: a new proposal with evaluation in a cohort of 6336 patients and results of a survey. Ann Surg 240:205–213

29.

Edge SB, Compton CC (2010) The American Joint Committee on Cancer: the 7th edition of the AJCC cancer staging manual and the future of TNM. Ann Surg Oncol. https://doi.org/10.1245/s10434-010-0985-4

30.

Ho EO, Imai K, King G, Stuart EA (2011) Match it: nonparametric preprocessing for parametric causal inference. J Stat Softw. https://doi.org/10.18637/jss.v042.i08

31.

Coratti A, Annecchiarico M (2014) Robot-assisted pancreatic surgery. Br J Surg. https://doi.org/10.1002/bjs.9416

32.

Klompmaker S, van Hilst J, Wellner UF, Busch OR, Coratti A, D'Hondt M, Dokmak S, Festen S, Kerem M, Khatkov I, Lips DJ, Lombardo C, Luyer M, Manzoni A, Molenaar IQ, Rosso E, Saint-Marc O, Vansteenkiste F, Wittel UA, Bonsing B, Groot Koerkamp B, Abu Hilal M, Fuks D, Poves I, Keck T, Boggi U, Besselink MG, European Consortium on Minimally Invasive Pancreatic Surgery (E-MIPS) (2018) Outcomes after minimally-invasive versus open pancreatoduodenectomy: a pan-European propensity score matched study. Ann Surg. https://doi.org/10.1097/SLA.0000000000002850

33.

Boggi U, Napoli N, Costa F, Kauffmann EF, Menonna F, Iacopi S, Vistoli F, Amorese G (2016) Robotic-assisted pancreatic resections. World J Surg. https://doi.org/10.1007/s00268-016-3565-3

34.

Zureikat AH, Postlewait LM, Liu Y, Gillespie TW, Weber SM, Abbott DE, Ahmad SA, Maithel SK, Hogg ME, Zenati M, Cho CS, Salem A, Xia B, Steve J, Nguyen TK, Keshava HB, Chalikonda S, Walsh RM, Talamonti MS, Stocker SJ, Bentrem DJ, Lumpkin S, Kim HJ, Zeh HJ 3rd, Kooby DA (2016) A multi-institutional comparison of perioperative outcomes of robotic and open pancreaticoduodenectomy. Ann Surg. https://doi.org/10.1097/SLA.0000000000001869

35.

Lei P, Wei B, Guo W, Wei H (2014) Minimally invasive surgical approach compared with open pancreaticoduodenectomy: a systematic review and meta-analysis on the feasibility and safety. Surg Laparosc Endosc Percutan Technol. https://doi.org/10.1097/SLE.0000000000000054

36.

Kendrick ML, van Hilst J, Boggi U, de Rooij T, Walsh RM, Zeh HJ, Hughes SJ, Nakamura Y, Vollmer CM, Kooby DA, Asbun HJ (2017) Minimally Invasive Pancreatic Resection Organizing Committee minimally invasive pancreatoduodenectomy. HPB (Oxford). https://doi.org/10.1016/j.hpb.2017.01.023

37.

Nickel F, Haney CM, Kowalewski KF, Probst P, Limen EF, Kalkum E, Diener MK, Strobel O, Müller-Stich BP, Hackert T (2019) Laparoscopic versus open pancreaticoduodenectomy: a systematic review and meta-analysis of randomized controlled trials. Ann Surg. https://doi.org/10.1097/SLA.0000000000003309

38.

Callery MP, Pratt WB, Kent TS, Chaikof EL, Vollmer CM Jr (2013) A prospectively validated clinical risk score accurately predicts pancreatic fistula after pancreatoduodenectomy. J Am Coll Surg. https://doi.org/10.1016/j.jamcollsurg.2012.09.002

39.

Zhao W, Liu C, Li S, Geng D, Feng Y (2018) Sun (2018) Safety and efficacy for robot-assisted versus open pancreaticoduodenectomy and distal pancreatectomy: a systematic review and meta-analysis. Surg Oncol. 27(3):468–478. https://doi.org/10.1016/j.suronc.2018.06.001

40.

Yamada S, Fujii T, Hirakawa A, Kanda M, Sugimoto H, Kodera Y (2016) Lymph node ratio as parameter of regional lymph node involvement in pancreatic cancer. Langenbecks Arch Surg. https://doi.org/10.1007/s00423-016-1412-52016
Ethics declarations
Disclosures
Drs Lapo Bencini, Federica Tofani, Claudia Paolini, Carla Vaccaro, Paolo Checcacci, Mario Annecchiarico, Luca Moraldi, Marco Farsi, Simone Polvani and Andrea Coratti have no conflicts of interest or financial ties to disclose.
Additional information
Publisher's Note
Springer Nature remains neutral with regard to jurisdictional claims in published maps and institutional affiliations.
About this article
Cite this article
Bencini, L., Tofani, F., Paolini, C. et al. Single-centre comparison of robotic and open pancreatoduodenectomy: a propensity score-matched study. Surg Endosc 34, 5402–5412 (2020). https://doi.org/10.1007/s00464-019-07335-3
Received:

Accepted:

Published:

Issue Date:
Keywords
Robotic pancreatoduodenectomy

Pancreatic surgery

Robotic surgery