Abstract
Because of technical complexity, concern for vascular control, and uncertainty in regard to oncologic outcome, the application of minimally invasive techniques to liver surgery has been slower than in most other abdominal procedures. This is despite well-known advantages with respect to postoperative pain, length of hospitalization, and recovery time. Although laparoscopic liver surgery has recently become more common, the majority of laparoscopic liver resections comprise anterolateral wedge resections and left lateral sectorectomies. Laparoscopic resections of the posterosuperior segments are more difficult and few reports are available in the literature. Compared to laparoscopy, gaining access to tumors in the dome of the liver may be more easily obtained via thoracoscopy, thereby preserving the benefits of minimally invasive surgery. This technical report describes two cases of hepatocellular carcinoma in segments VII and VIII resected via a video-assisted thoracoscopic transdiaphragmatic approach.
Access options
Buy single article
Instant access to the full article PDF.
US$ 39.95
Tax calculation will be finalised during checkout.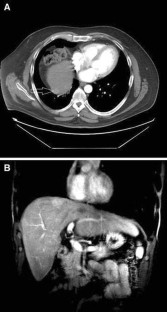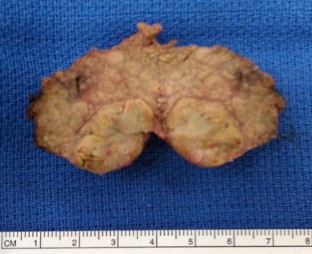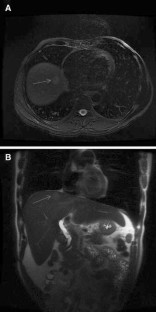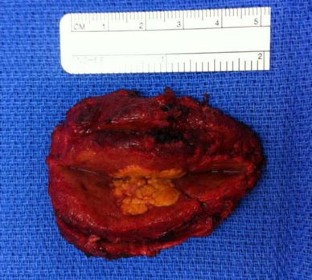 References
1.

Koffron AJ, Auffenberg G, Kung R, Abecassis M (2007) Evaluation of 300 minimally invasive liver resections at a single institution: less is more. Ann Surg 246(3):385–392 Discussion 392–394

2.

Nguyen KT, Gamblin TC, Geller DA (2009) World review of laparoscopic liver resection—2, 804 patients. Ann Surg 250(5):831–841

3.

Viganò L, Tayar C, Laurent A, Cherqui D (2009) Laparoscopic liver resection: a systematic review. J Hepatobiliary Pancreat Surg 16(4):410–421

4.

Cho J, Han H, Yoon Y, Shin S (2008) Feasibility of laparoscopic liver resection for tumors located in the posterosuperior segments of the liver, with a special reference to overcoming current limitations on tumor location. Surgery 144(1):32–38

5.

Costi R, Capelluto E, Sperduto N, Bruyns J, Himpens J, Cadière GB (2003) Laparoscopic right posterior hepatic bisegmentectomy (Segments VII-VIII). Surg Endosc 17(1):162

6.

Shimada M, Matsumata T, Taketomi A, Shirabe K, Yamamoto K, Itasaka H, Sugimachi K (1995) A new approach for liver surgery. Transdiaphragmatic hepatectomy for cirrhotic patients with hepatocellular carcinoma. Arch Surg 130(2):157–160

7.

Delis SG, Bakoyiannis A, Madariaga J, Tassopoulos N, Dervenis C (2008) Transthoracic approach (TTA) for subdiaphragmatic liver metastasectomy. J Gastrointest Liver Dis 17(1):39–42

8.

Ko S, Nakajima Y, Kanehiro H, Aomatsu Y, Yoshimura A, Taki J, Kin T, Yagura K, Ohashi K, Nakano H (1997) Transthoracic transdiaphragmatic approach for hepatectomy of Couinaud's segments VII and VIII. World J Surg 21(1):86–90

9.

Delis SG, Madariaga J, Bakoyiannis A, Avgerinos C, Touloumis Z, Vasileios V, Dervenis C (2007) Combined liver and lung metastasectomy through an exclusive transthoracic approach. J Surg Oncol 96(2):178–182

10.

Hartwig MG, D'Amico TA (2010) Thoracoscopic lobectomy: the gold standard for early-stage lung cancer? Ann Thorac Surg 89(6):S2098–S2101

11.

Kang CM, Lee KH, Kim KM, Baik SH (2008) 'Dual-scopic' intraoperative radiofrequency ablation for the treatment of a hepatic metastatic tumor located beneath the diaphragm. Surg Laparosc Endosc Percutan Tech 18(2):202–206

12.

Zhou Y, Zhao Y, Li B, Xu D, Yin Z, Xie F, Yang J (2010) Meta-analysis of radiofrequency ablation versus hepatic resection for small hepatocellular carcinoma. BMC Gastroenterol 10:78

13.

Teramoto K, Kawamura T, Takamatsu S, Nakamura N, Kudo A, Noguchi N, Irie T, Arii S (2005) Laparoscopic and thoracoscopic approaches for the treatment of hepatocellular carcinoma. Am J Surg 189(4):474–478

14.

Teramoto K, Kawamura T, Takamatsu S, Noguchi N, Nakamura N, Arii S (2003) Laparoscopic and thoracoscopic partial hepatectomy for hepatocellular carcinoma. World J Surg 27(10):1131–1136

15.

Simillis C, Constantinides VA, Tekkis PP, Darzi A, Lovegrove R, Jiao L, Antoniou A (2007) Laparoscopic versus open hepatic resections for benign and malignant neoplasms–a meta-analysis. Surgery 141(2):203–211

16.

Polignano FM, Quyn AJ, de Figueiredo RS, Henderson NA, Kulli C, Tait IS (2008) Laparoscopic versus open liver segmentectomy: prospective, case-matched, intention-to-treat analysis of clinical outcomes and cost effectiveness. Surg Endosc 22(12):2564–2570

17.

Yoon YS, Han HS, Cho JY, Ahn KS (2010) Total laparoscopic liver resection for hepatocellular carcinoma located in all segments of the liver. Surg Endosc 24(7):1630–1637

18.

Laurent A, Cherqui D, Lesurtel M, Brunetti F, Tayar C, Fagniez PL (2003) Laparoscopic liver resection for subcapsular hepatocellular carcinoma complicating chronic liver disease. Arch Surg 138(7):763–769 discussion 769

19.

Gelman SI (1976) Disturbances in hepatic blood flow during anesthesia and surgery. Arch Surg 111(8):881–883

20.

Stone HH, Long WD, Smith RB, Haynes CD (1969) Physiologic considerations in major hepatic resections. Am J Surg 117(1):78–84
Disclosures
J. Cloyd and B. Visser have no conflicts of interest or financial ties to disclose.
Electronic supplementary material
Below is the link to the electronic supplementary material.
The online version of this article (doi: 10.1007/s00464-011-2062-x) contains supplementary material, which is available to authorized users. (WMV 70358 kb)
About this article
Cite this article
Cloyd, J.M., Visser, B.C. Video-assisted thoracoscopic transdiaphragmatic liver resection for hepatocellular carcinoma. Surg Endosc 26, 1772–1776 (2012). https://doi.org/10.1007/s00464-011-2062-x
Received:

Accepted:

Published:

Issue Date:
Keywords
Thoracoscopy

Hepatocellular carcinoma

VATS

Laparoscopy

Minimally invasive surgery

Hepatectomy