Abstract
Laparoscopic extended right hemicolectomy for cancer management is an uncommon operation because it is difficult to divide the middle colic vessels laparoscopically in an oncologic resection. Furthermore, some surgeons believe a left hemicolectomy is an adequate alternative. This study aimed to evaluate the feasibility of performing a laparoscopic hand-assisted extended right hemicolectomy for cancer located between the distal transverse colon and the proximal descending colon. The technique was described and demonstrated with a video presentation. The clinical outcome was recorded for four consecutive patients.
We're sorry, something doesn't seem to be working properly.
Please try refreshing the page. If that doesn't work, please contact support so we can address the problem.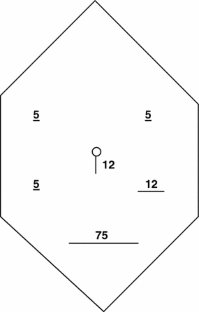 References
1.

Braveman JM, Marcello PW, Rusin LC, Roberts PL, Schoetz DJ (2003) Hand-assisted laparoscopic sigmoid resection for diverticulitis: a comparison with laparoscopic resection (abstract). Surg Endosc 17: S234

2.

Chang Y-J, Marcello PW, Rusin LC, Roberts PL, Schoetz DJ (2005) Hand-assisted laparoscopic sigmoid colectomy. Surg Endosc 19: 656–661

3.

Cobb WS, Lokey JS, Schwab DP, Crockett JA, Rex JC Robbins JA (2003) Hand-assisted laparoscopic colectomy: a single-institution experience. Am Surg 69: 578–580

4.

HALS Study Group (2000) Hand-assisted laparoscopic surgery vs standard laparoscopic surgery for colorectal disease: a prospective randomised trial. Surg Endosc 14: 896–901

5.

HALS Study Group (2000) Hand-assisted laparoscopic surgery (HALS) with the HandPort system: initial experience with 68 patients. Ann Surg 231: 715–723

6.

Mooney MJ, Elliott PL, Galapon DB, James LK, Lilac LJ, O'Reilly MJ (1998) Hand-assisted laparoscopic sigmoidectomy for diverticulitis. Dis Colon Rectum 41: 630–635

7.

Clinical Outcomes of Surgical Therapy Study Group (2004) A comparison of laparoscopically assisted and open colectomy for colon cancer. N Engl J Med 350: 2050–2059

8.

Ou H (1995) Laparoscopic-assisted mini laparotomy with colectomy. Dis Colon Rectum 38: 324–326

9.

Phillips EH, Franklin M, Carroll BJ, Fallas MJ, Ramos R, Rosenthal D (1992) Laparoscopic colectomy. Ann Surg 216: 703–707

10.

Rivadeneira DE, Marcello PW, Roberts PL, Rusin LC, Murray JJ, Coller JA, Schoetz DJ Jr. (2004) Benefits of hand-assisted laparoscopic restorative proctocolectomy: a comparative study. Dis Colon Rectum 47:1371–1376

11.

Southern Surgeons Club Study Group (1999) Handoscopic surgery: a prospective multicenter trial of minimally invasive technique for complex abdominal surgery. Arch Surg 134: 477–486

12.

Targarona EM, Gracia E, Garriga J, Martínez-Bru C, Cortés M, Boluda R, Lerma L, Trías M (2002) Prospective randomised trial comparing conventional laparoscopic colectomy with hand-assisted laparoscopic colectomy. Surg Endosc 16: 234–239
Acknowledgment
The authors thank Ms. Narelle Swain, Secretary for the Department of Surgery, Nepean Hospital, for the preparation of this report.
Electronic supplementary material
Below is the link for the electronic supplementary material
About this article
Cite this article
Chew, S.S.B., Adams, W.J. Laparoscopic hand-assisted extended right hemicolectomy for cancer management. Surg Endosc 21, 1654–1656 (2007). https://doi.org/10.1007/s00464-006-9128-1
Received:

Revised:

Accepted:

Published:

Issue Date:
Keywords
Colon cancer

Extended right hemicolectomy

HALS

Laparoscopic surgery

Splenic flexure