Abstract
Despite extensive focus on numerous mechanisms that potentially structure Neotropical bat communities, understanding of the relative importance of any is still illusive. Recently, it has been demonstrated that all mechanisms used to explain community organization can be conceptualized as one or a combination of the few higher-level processes of dispersal, drift, selection and speciation. These four higher-level processes have not been addressed equally by Neotropical bat community ecologists. In particular, predictions formulated from a hypothesis of ecological drift have not been tested for any Neotropical bat community. Herein we contrast efficacy of predictions based on the higher-level processes of drift and selection in describing community structure of bats in the Atlantic Forest of eastern Paraguay. Predictions apply to species-environment interactions, patterns of trait variation and beta-diversity, predictability of dominant competitors and responses to seasonality. At best, there was inconsistent support for the operation of either drift or selection within this bat community. Selection, however, had more various forms of support including strong species-environment relationships, predictable patterns of dominant competitors and strong responses to seasonality. Despite stronger support for selection, a number of predictions of drift were supported as well. It is likely that a combination of both of these processes operates across the variable environments experienced in Atlantic Forest. Predictions of both processes are difficult to make operational. Support for drift often comes from failure to demonstrate a significant pattern and should not be considered strong support of a prediction. Similarly, many predictions of selection predict phenotypic patterns among species without specifying a particular trait. This is problematic because the phenotype is multifaceted and a lack of pattern in one measured trait might mask a strong pattern in some other unmeasured trait. Distilling mechanisms of community organization into four higher level processes is a substantial innovation in community ecology. Nonetheless, efforts need to be made to develop a suite of mutually exclusive and falsifiable predictions to facilitate future and more rapid understanding of community organization.
This is a preview of subscription content, log in to check access.
Access options
Buy single article
Instant access to the full article PDF.
US$ 39.95
Price includes VAT for USA
Subscribe to journal
Immediate online access to all issues from 2019. Subscription will auto renew annually.
US$ 199
This is the net price. Taxes to be calculated in checkout.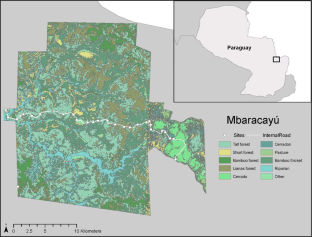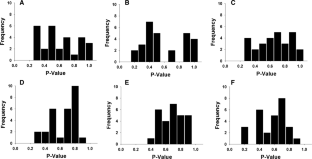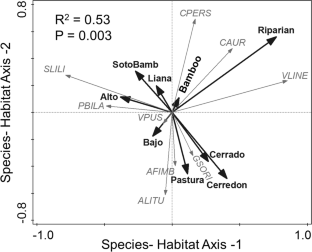 References
Alexander HM, Foster BL, Ballantyne F, Collins CD, Antonovics J, Holt RD (2012) Metapopulations and metacommunities: combining spatial and temporal perspectives in plant ecology. J Ecol 100:88–103

Arita HT (1997) Species composition and morphological structure of the bat fauna of Yucatan, Mexico. J Anim Ecol 66:83–97

Bloch CP, Stevens RD, Willig MR (2010) Body size and resources competition in New World bats: a test of spatial scaling laws. Ecography 33:1–9

Carson W, Schnitzer S (eds) (2008) Tropical forest community ecology. Blackwell, UK

Castro_Arellano I, Presley SJ, Saldanha LN, Willig MR, Jr Wunderle JM (2007) Effects of reduced impact logging on bat biodiversity in Terra Firme forest of lowland Amazonia. Biol Cons 138:269–285

Clairmont L, Mora EC, Fenton MB (2014) Morphology, diet and flower-visiting by phyllostomid bats in Cuba. Biotropica 46:433–440

Cornwell WK, Schwilk DW, Ackerly DD (2006) A trait-based test for habitat filtering: convex hull volume. Ecology 87:1461–1471

Cortes-Delgado N, Perez-Torres J (2011) Habitat edge context and the distribution of phyllostomid bats in the Andean and anthropogenic matrix in the central Andes of Colombia. Biodiv Cons 20:987–999

Estrada-Villegas S, Perez-Torres J, Stevenson PR (2010) Ensamblaje de murcielagos en un bosque subandino Colombiano y analysis sobre la dieta de algunas especies. Mast Neotrop 17:31–41

Findley JS, Wilson DE (1983) Are bats rare in tropical Africa? Biotropica 15:299–303

Fundacion Moises Bertoni (2005) Reserva Natural del Bosque Mbaracayú. Plan de Manejo 2005–2010, Asuncion

Garbino GST, Tavares VC (2018) Roosting ecology of Stenodermatinae bats (Phyllostomidae): evolution of foliage roosting and correlated phenotypes. Mam Rev 48:75–89

Gardner AL (1977) Feeding habits. In: Baker RJ, Jones JK Jr, Carter DC (eds) Biology of the bats of the New World Phyllostomatidae Part II. Museum of Texas Tech University, Lubbock, pp 293–350

Gilbert B, Levine JM (2017) Ecological drift and the distribution of species diversity. Proc Royal Soc B 284:1855

Gorchov DL, Cornejo F, Ascorra CF, Jaramillo M (1995) Dietary overlap between frugivorous birds and bats in the Peruvian Amazon. Oikos 74:235–250

Gotelli NJ, Entsminger GL (1999) EcoSim: null models software for ecology. http://www.uvm.edu/~ngotelli/EcoSim/EcoSim.html. Accessed 21 June 2020

Harrison S (1999) Local and regional diversity in a patchy landscape: native, alien and endemic herbs on serpentine. Ecology 80:70–80

Hubbell SP (2001) The unified neutral theory of biodiversity and biogeography. Prin Monog Pop Bio 32:1–375

Keel S, Gentry AH, Spinzi I (1993) Using vegetation analysis to facilitate the selection of conservation sites in eastern Paraguay. Conserv Biol 7:66–75

Legendre P, Gallagher ED (2001) Ecologically meaningful transformations for ordination of species data. Oecologia 129:271–280

Legendre P, Legendre L (2012) Numerical ecology, 3rd edn. Elsevier Press, Amsterdam

Leibold MA, Holyoak M, Mouquet N, Amarasekare P, Chase J, Hoopes M, Holt R, Shurin JB, Law R, Tilman D, Loreau M, Gonzalez A (2004) The metacommunithy concept: a framework for multiscale community ecology. Ecol Letts 7:601–613

Liu J, Velland M, Wang ZH, Yu MJ (2018) High beta diversity among small islands is due to environmental heterogeneity rather than ecological drift. J Biogeog 45:2252–2261

Mello MAR (2009) Temporal variation in the organization of a neotropical assemblage of leaf-nosed bats (Chiroptera: Phyllostomidae). Acta Oecol 35:280–286

Mittelbach GG, McGill BJ (2019) Community ecology. Oxford University Press, UK

Moreno C, Arita H, Solis L (2006) Morphological assembly mechanisms in neotropical bat assemblages and ensembles within a landscape. Oecologia 149:133–140

Munin RL, Fischer E, Gonclaves F (2012) Food habits and dietary overlap in a phyllostomid bat assemblage in the Pantanal of Brazil. Acta Chiropterologica 14:195–204

Myers JA, Chase JA, Crandall RM, Jimenez I (2015) Disturbance alters beta-diversity but not the relative importance of community assembly mechanisms. J Ecol 103:1291–1299

Palmeirim JM, Gorchov DL, Stoleson S (1989) Trophic structure of a neotropical frugivore community: is there competition between birds and bats? Oecologia 79:403–411

Pardini R, de Souza SM, Braga-Neto R, Metzger JP (2005) The role of forest structure, fragment size and corridors in maintaining small mammal abundance and diversity in Atlantic forest landscape. Biol Cons 124:253–266

Patterson BD, Willig MR, Stevens RD (2003) Trophic strategies, niche partitioning, and patterns of ecological organization. In: Kunz TH, Fenton MB (eds) Bat ecology. University of Chicago Press, Chicago, pp 536–557

Pena-Chocarro MC, Espada-Mateos C, Vera M, Cespedes G, Knapp S (2010) Updated checklist of vascular plants of the Mbaracayú Forest nature reserve (Reserva Natural del Bosque Mbaracayú ), Paraguay. Phytotaxa 12:1–224

Peters RH (1983) The ecological implications of body size. Cambridge University Press, Cambridge

Platt JR (1964) Strong Inference. Science 146:347–353

Remmer CR, Robichaud CD, Polowyk H, Rooney R (2019) The role of ecological drift in structuring periphyton diatom communities. J Freshw Ecol 34:363–377

Ricklefs RE, Lovette IJ (1999) The role of island area per se and habitat diversity in the species-area relationships of four Lesser Antillean faunal groups. J Anim Ecol 68:1142–1160

Ricklefs RE, Schluter D (1994) Species diversity in ecological communities. University of Chicago Press, Chicago

Ricklefs RE, Travis J (1980) A morphological approach to the study of avian community organization. Auk 97:321–338

Sanches MS, Dos Santos DA (2005) Understanding the spatial variations in the diets of two Sturnira bats (Chiroptera: Phyllostomidae) in Argentina. J Mammal 96:1352–1360

Sikes RS, the Animal Care and Use Committee of the American Society of Mammalogists (2016) 2016 guidelines of the American Society of Mammalogists for the use of wild mammals in research and education. J Mammal 97:663–688

Sokal RR, Rohlf FJ (1995) Biometry: the principles and practice of statistics in biological research, 4th edn. WH Freeman Co, New York

Stevens RD (2013) Gradients of bat diversity in Atlantic Forest of South America: environmental seasonality, sampling effort and spatial autocorrelation. Biotropica 45:764–770

Stevens RD, Amarilla Stevens HN (2012) Seasonal environments, episodic density compensation and dynamics of structure of chiropteran frugivore guilds in Paraguayan Atlantic Forest. Biodiv Cons 21:267–279

Stevens RD, Estrada-Villegas S (2020) Chapter 20 community ecology. In: Phyllostomid bats: a unique mammalian radiation. University of Chicago Press, Chicago (in press)

Stevens RD, Willig MR (1999) Size assortment in New World bat communities. J Mammal 80:644–658

Stevens RD, Lopez-Gonzalez C, Presley SJ (2007) Geographical ecology of Paraguayan bats: spatial integration and metacommunity structure of interacting assemblages. J Anim Ecol 76:1086–1093

Straube FC, Bianconi GV (2002) Sobre a grandeza e a unidade utilizada para estimar esforço de captura com utilização de redes-de-neblina. Chirop Neotrop 8:150–152

Souza Laurindo R, Gregorin R (2018) Temperature and resource availability drive the seasonal abundance of Artibeus lituratus (Chiroptera: Phyllostomidae) in Atlantic Forest remnants of southeastern Brazil. Mammalia 83:383–389

Toumisto H, Ruokolainen K (2006) Analyzing or explaining beta diversity? Understanding the targets of different methods of analysis. Ecology 87:2697–2708

Vellend M (2016) The theory of ecological communities. Prin Monog Pop Bio 57:1–248

Villalobos-Chaves D, Murillo JV, Valerio ER, Keeley BW, Rodriguez-Herrera B (2016) Understory bat roosts, availability and occupation patterns in a neotropical rainforest of Costa Rica. Rev Biolog Trop 64:1333–1343

Voss RS, Fleck DW, Strauss RE, Velazco PM, Simmons NB (2016) Roosting ecology of Amazonian bats: evidence for guild structure in hyperdiverse mammalian communities. Am Mus Novit 3870:1–43

Weiher E, Keddy PA (2001) Ecological assembly rules: perspectives, advances, retreats. Cambridge University Press, Cambridge

Willig MR (1986) Bat community structure in South America: a tenacious chimera. Rev Chilena Hist Nat 59:151–168

Willig MR, Moulton MP (1989) The role of stochastic and deterministic processes in structuring Neotropical bat communities. J Mammal 80:644–658

Willig MR, Camilo GR, Noble SJ (1993) Dietary overlap in frugivorous and insectivorous bats from edaphic Cerrado habitats of Brazil. J Mammal 74:117–128

Willig MR, Presley SJ, Owen RD, Lopez-Gonzalez C (2000) Composition and structure of bat assemblages in Paraguay: a subtropical-temperate interface. J Mammal 81:386–401

Willig MR, Presely SJ, Bloch CP, Genoways HH (2009) Macroecology of Caribbean bats: effects of area, elevation, latitude and hurricane-induced disturbance. In: Flemming TH, Racey PA (eds) Island Bats: evolution, ecology and conservation. University of Chicago Press, Chicago, pp 216–264
Acknowledgements
This research was supported by Grants from the American Society of Mammalogists, Grants in Aid of Research, and by the Association of Biologists at Texas Tech University to RDS. In Paraguay, the Ministèrio de Agricultura y Ganadaría, through the Direccion de Parques Nacionales y Vida Silvestre, the Museo Nacional de Historia Natural del Paraguay, and in particular the Convention on International Trade in Endangered Species of Wild Fauna and Flora office, provided substantial logistical support. Specifically, A. L. Aquino, I. Gamarra de Fox, and O. Romero were very helpful regarding vehicles and general logistical considerations. P. Mueller of Yaguareté Forests and A. Yanoski from the Fundación Moises Bertoni provided access to field sites as well as much logistical assistance. The Universidad Católica de Nuestra Señora de la Asunción provided storage and laboratory facilities. R. Baker, H. Garner, and K. MacDonald of the Museum of Texas Tech University provided support with specimen supplies and curation. H. Stevens, R. Fariña, M. Mieres, L. Giménez-Raidán, J. Pintos, and G. Terol provided field assistance. M. R. Willig, A. L. Aquino, S. Presley, C. López-Gonzáles, R. Owen, and M. Gorresen provided invaluable insights and assistance at all stages of this project.
Ethics declarations
Human and animal rights statement
The use of animals in this study was in accordance with the guidelines put forth by the Animal Care and Use committee of the American Society of Mammalogists (Sikes and the Animal Care and Use Committee of the American Society of Mammalogists 2016).
Additional information
Communicated by Thomas Lilley.
Electronic supplementary material
Below is the link to the electronic supplementary material.
About this article
Cite this article
Stevens, R.D., Grimshaw, J.R. Relative contributions of ecological drift and selection on bat community structure in interior Atlantic Forest of Paraguay. Oecologia (2020). https://doi.org/10.1007/s00442-020-04683-z
Received:

Accepted:

Published:
Keywords
Atlantic forest

Bats

Community structure

Ecological drift

Neutral theory

Selection