Abstract
The dehydration responsive element binding (DREB) proteins are important transcription factors that contribute to stress endurance in plants triggering the expression of a set of abiotic stress-related genes. A DREB2-related gene, previously referred to as dehydration responsive factor 1 (DRF1) was originally isolated and characterized in durum wheat. The aim of this study was to monitor the expression profiles of three alternatively spliced TdDRF1 transcripts during dehydration experiments and to evaluate the effects of genetic diversity on the molecular response, using experimental conditions reflecting as closely as possible water stress perceived by cereals in open field. To investigate the effect of moderate water stress conditions, time-course dehydration experiments were carried out under controlled conditions in the greenhouse on four durum wheat and one triticale genotypes. Differences were observed in molecular patterns, thus, suggesting a genotype dependency of the DRF1 gene expression in response to the stress induced. The biodiversity of the transcripts of the DRF1 gene was explored in order to assess the level of polymorphism and its possible effects on structure and function of putative proteins. A total of nine haplotypes were identified in the sequences cloned, seven of which encompassing polymorphisms in exon 4, including the region codifying for the DNA binding Apetala2 (AP2) domain. The 3D structural models of the AP2 domain were generated by homology modelling using the variability observed. The polymorphisms analysed did not significantly affect the structural arrangement of the DNA binding domains, thus resulting compatible with the putative functionality.
Access options
Buy single article
Instant access to the full article PDF.
US$ 39.95
Tax calculation will be finalised during checkout.
Subscribe to journal
Immediate online access to all issues from 2019. Subscription will auto renew annually.
US$ 119
Tax calculation will be finalised during checkout.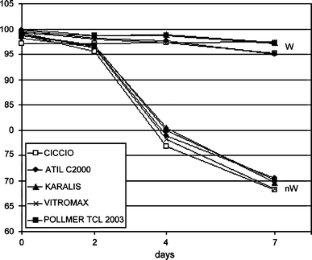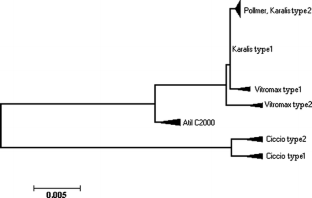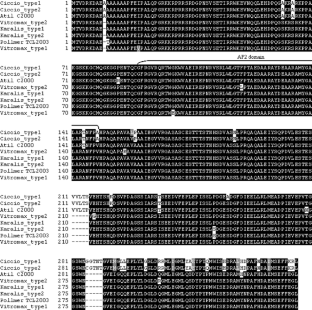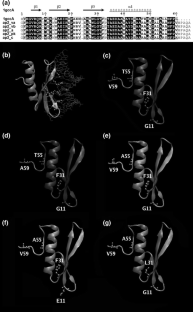 Abbreviations
DREB:

Dehydration responsive element binding

DRF1 :

Dehydration responsive factor 1

AP2:

Apetala2

DRE:

Dehydration responsive element

NLS:

Nuclear localization signal

SWC:

Soil water content

RWC:

Leaf relative water content

FW:

Fresh weight

TW:

Turgid weight

DW:

Dry weight

RT-PCR:

Real time polymerase chain reaction

CDS:

Coding DNA sequence

MFC:

Mean fold change

Rmsd:

Root mean square deviation
References
Agarwal P, Agarwal P, Reddy MK, Sopory SK (2006) Role of DREB transcription factors in abiotic and biotic stress tolerance in plants. Plant Cell Rep 25:1263–1274

Ali-Benali MAD, Alary R, Joudrier P, Gautier MF (2005) Comparative expression of five Lea genes during wheat seed development and in response to abiotic stresses by real-time quantitative RT-PCR. Biochem Biophys Acta 1730:56–65

Allen MD, Yamasaki K, Ohme-Takagi M, Tateno M, Suzuki M (1998) A novel mode of DNA recognition by a beta-sheet revealed by the solution structure of the GCC-box binding domain in complex with DNA. EMBO J 17:5484–5496

Barrs C, Wheatherley PE (1968) A re-examination of the relative turgidity technique for estimating water deficit in leaves. Aust J Biol Sci 15:413–428

Behnam B, Kikuchi A, Celebi-Toprak F, Yamanaka S, Kasuga M, Yamaguchi-Shinozaki K, Watanabe KN (2006) The Arabidopsis DREB1A gene driven by the stress-inducible rd29A promoter increases salt-stress tolerance in proportion to its copy number in tetrasomic tetraploid potato (Solanum tuberosum). Plant Biotech 23:169–177

Bittelli M (2011) Measuring soil water content: a review. HortTech 21:293–300

Boyer JS (1982) Plant productivity and environment. Science 218:443–448

Bray EA (2004) Genes commonly regulated by water-deficit stress in Arabidopsis thaliana. J Exp Bot 55:2331–2341

Chen J, Zhu T (2004) Networks of transcription factors with roles in environmental stress response. Trends Plant Sci 9:591–596

Degenkolbe T, Do PT, Zuther E, Repsilber D, Walther D, Hincha DK, Köhl KI (2009) Expression profile of rice cultivars differing in their tolerance to long-term drought stress. Plant Mol Biol 69:133–153

Dubouzet JG, Sakuma Y, Ito Y, Kasuga M, Dubouzet EG, Miura S, Seki M, Shinozaki K, Yamaguchi-Shinozaki K (2003) OsDREB genes in rice, Oryza sativa L., encode transcription activators that function in drought-, high-salt- and cold-responsive gene expression. Plant J 33:751–763

Egawa C, Kobayashi F, Ishibashi M, Nakamura T, Nakamura C, Takumi S (2006) Differential regulation of transcript accumulation and alternative splicing of a DREB2 homolog under abiotic stress conditions in common wheat. Genes Gen Syst 81:77–91

Fiser A, Sali A (2003) Modeller: generation and refinement of homology-based protein structure models. Methods Enzymol 374:461–491

González L, González-Vilar M (2001) Determination of relative water content. In: Reigosa Roger MJ (ed) Handbook of plant ecophysiology techniques. Kluwer Acadamic Publishers, The Netherlands, pp 207–212

Grzesiak M, Rzepka A, Hura T, Hura K, Skoczowski A (2007) Changes in response to drought stress of triticale and maize genotypes differing in drought tolerance. Photosynthetica 45:280–287

Huggett J, Dheda K, Bustin S, Zumla A (2005) Real-time RT-PCR normalisation; strategies and considerations. Genes Immun 6:279–284

Ingram J, Bartels D (1996) The molecular basis of dehydration tolerance in plants. Annu Rev Plant Physiol Plant Mol Biol 47:377–403

Jones HG (2007) Monitoring plant and soil water status: established and novel methods revisited and their relevance to studies of drought tolerance. J Exp Bot 58:119–130

Jones HG, Higgs KH (1979) Water potential–water content relationships in apple leaves. J Exp Bot 30:965–970

Kam J, Gresshoff P, Shorter R, Xue GP (2007) Expression analysis of RING zinc finger genes from Triticum aestivum and identification of TaRZF70 that contains four RING-H2 domains and differentially responds to water deficit between leaf and root. Plant Sci 173:650–659

Kasuga M, Liu Q, Miura S, Yamaguchi-Shinozaki K, Shinozaki K (1999) Improving plant drought, salt, and freezing tolerance by gene transfer of a single stress-inducible transcription factor. Nature Biotech 17:287–291

Knox AK, Li C, Vágújfalvi A, Galiba G, Stockinger EJ, Dubcovsky J (2008) Identification of candidate CBF genes for the frost tolerance locus Fr-A m 2 in Triticum monococcum. Plant Mol Biol 67:257–270

Krissinel E, Henrick K (2004) Secondary-structure matching (SSM), a new tool for fast protein structure alignment in three dimensions. Acta Crystallogr Sect D 60:2256–2268

Laskowski R, MacArthur M, Moss D, Thornton J (1993) PROCHECK: a program to check the stereochemical quality of protein structures. J Appl Crystallogr 26:283–291

Latini A, Rasi C, Sperandei M, Cantale C, Iannetta M, Dettori M, Ammar K, Galeffi P (2007) Identification of a DREB-related gene in Triticum durum and its expression under water stress conditions. Ann Appl Biol 150:187–195

Li XP, Tian AG, Luo GZ, Gong ZZ, Zhang JS, Chen SY (2005) Soybean DRE-binding transcription factors that are responsive to abiotic stresses. Theor Appl Genet 110:1355–1362

Librado P, Rozas J (2009) DnaSP v5: a software for comprehensive analysis of DNA polymorphism data. Bioinformatics 25:1451–1452

Liu Q, Kasuga M, Sakuma Y, Abe H, Miura S, Yamaguchi-Shinozaki K, Shinozaki K (1998) Two transcription factors, DREB1 and DREB2, with an EREBP/AP2 DNA binding domain separate two cellular signal transduction pathways in drought- and low-temperature-responsive gene expression, respectively, in Arabidopsis. Plant Cell 10:1391–1406

Livak KJ, Schmittgen TD (2001) Analysis of relative gene expression data using real-time quantitative PCR and the 2−ΔΔCt method. Methods 25:402–408

Ma XF, Gustafson JP (2006) Timing and rate of genome variation in triticale following allopolyploidization. Genome 49:950–958

Magnani E, Sjölander K, Hake S (2004) From endonucleases to transcription factors: evolution of the AP2 DNA binding domain in plants. Plant Cell 16:2265–2277

Morran S, Eini O, Pyvovarenko T, Parent B, Singh R, Ismagul A, Eliby S, Shirley N, Langridge P, Lopato S (2011) Improvement of stress tolerance of wheat and barley by modulation of expression of DREB CBF factors. Plant Biotech J 9:230–249

Nakashima K, Shinwari ZK, Sakuma Y, Seki M, Miura S, Shinozaki K, Yamaguchi-Shinozaki K (2000) Organization and expression of two Arabidopsis DREB2 genes encoding DRE-binding proteins involved in dehydration- and high salinity-responsive gene expression. Plant Mol Biol 42:657–665

Nakashima K, Ito Y, Yamaguchi-Shinozaki K (2009) Transcriptional regulatory networks in response to abiotic stresses in Arabidopsis and grasses. Plant Physiol 149:88–95

Okamuro JK, Caster B, Villarroel R, Van Montagu M, Jofuku KD (1997) The AP2 domain of APETALA2 defines a large new family of DNA binding proteins in Arabidopsis. Proc Natl Acad Sci USA 94:7076–7081

Ozkan HA, Levy A, Feldman M (2001) Allopoliploidy-induced rapid genome evolution in the wheat (Aegilops-Triticum) group. Plant Cell 13:1735–1747

Paolacci AR, Tanzarella OA, Porceddu E, Ciaffi M (2009) Identification and validation of reference genes for quantitative RT-PCR normalization in wheat. BMC Mol Biol 10:11

Qin F, Kakimoto M, Sakuma Y, Maruyama K, Osakabe Y, Tran LSP, Shinozaki K, Yamaguchi-Shinozaki K (2007) Regulation and functional analysis of ZmDREB2A in response to drought and heat stress in Zea mays L. Plant J 50:54–69

Rampino P, Pataleo S, Gerardi C, Mita C, Perrotta C (2006) Drought stress response in wheat: physiological and molecular analysis of resistant and sensitive genotypes. Plant, Cell Environ 29:2143–2152

Roche J, Hewezi T, Bouniols A, Gentzbittel L (2009) Real-time PCR monitoring of signal transduction related genes involved in water stress tolerance mechanism of sunflower. Plant Physiol Biochem 47:139–145

Sakuma Y, Maruyama K, Osakabe Y, Qin F, Seki M, Shinozaki K, Yamaguchi-Shinozaki K (2006) Functional analysis of an Arabidopsis transcription factor, DREB2A, involved in drought-responsive gene expression. Plant Cell 18:1292–1309

Sanchez-Rodriguez E, Mar Rubio-Wilhelmi M, Cervilla LM, Blasco B, Rios JJ, Rosales MA, Romero L, Ruiz JM (2010) Genotypic differences in some physiological parameters symptomatic for oxidative stress under moderate drought in tomato plants. Plant Sci 178:30–40

Schmittgen TD, Zakrajsek BA (2000) Effect of experimental treatment on housekeeping gene expression: validation by real-time, quantitative RT-PCR. J Biochem Biophys Methods 46:69–81

Shen YG, Zhang WK, He SJ, Zhang JS, Liu Q, Chen SY (2003a) An EREBP/AP2-type protein in Triticum aestivum was a DRE-binding transcription factor induced by cold, dehydration and ABA stress. Theor Appl Genet 106:923–930

Shen YG, Zhang WK, Yan DQ, Du BX, Zhang JS, Liu Q, Chen SY (2003b) Characterization of a DRE-binding transcription factor from a halophyte Atriplex hortensis. Theor Appl Genet 107:155–161

Shinozaki K, Yamaguchi-Shinozaki K (2007) Gene networks involved in drought stress response and tolerance. J Exp Bot 58:221–227

Shinwari ZK, Nakashima K, Miura S, Kasuga M, Seki M, Yamaguchi-Shinozaki K, Shinozaki K (1998) An Arabidopsis gene family encoding DRE/CRT binding proteins involved in low-temperature-responsive gene expression. Biochem Biophys Res Commun 22:161–170

Sinclair TR, Purcell LC (2005) Is a physiological perspective relevant in a 'genocentric' age? J Exp Bot 56:2777–2782

Singh KB (1998) Transcriptional regulation in plants: the importance of combinatorial control. Plant Physiol 118:1111–1120

Sippl MJ (1993) Recognition of errors in three-dimensional structures of proteins. Proteins 17:355–362

Soergel DAW, Lareau LF, Brenner SE (2000) Regulation of gene expression by coupling of alternative splicing and NMD. In: Madame Curie bioscience database (Internet). Austin, Landes Bioscience. Available from: http://www.ncbi.nlm.nih.gov/books/NBK6088/

Sreenivasulu N, Sopory SK, Kavi Kishor PB (2007) Deciphering the regulatory mechanisms of abiotic stress tolerance in plants by genomic approaches. Gene 388:1–13

Staiger D, Zecca L, Wieczorek Kirk DA, Apel K, Eckstein L (2003) The circadian clock regulated RNA-binding protein AtGRP7 autoregulates its expression by influencing alternative splicing of its own pre-mRNA+. Plant J 33:361–371

Stockinger EJ, Gilmour SJ, Thomashow MF (1997) Arabidopsis thaliana CBF1 encodes an AP2 domain-containing transcriptional activator that binds to the C-repeat/DRE, a cis-acting DNA regulatory element that stimulates transcription in response to low temperature and water deficit. Proc Natl Acad Sci USA 94:1035–1040

Tamura K, Dudley J, Nei M, Kumar S (2007) MEGA4: molecular evolutionary genetics analysis (MEGA) software version 4.0. Mol Biol Evol 24:1596–1599

Terashima A, Takumi S (2009) Allopolyploidization reduces alternative splicing efficiency for transcripts of the wheat DREB2 homolog, WDREB2. Genome 52:100–105

Vandesompele J, De Preter K, Pattyn F, Poppe B, Van Roy N, De Paepe A, Speleman F (2002) Accurate normalization of real-time quantitative RT-PCR data by geometric averaging of multiple internal control genes. Genome Biol 3:7

Xue G, Loveridge CW (2004) HvDRF1 is involved in abscisic acid-mediated gene regulation in barley and produces two forms of AP2 transcriptional activators, interacting preferably with a CT-rich element. Plant J 37:326–339

Yamaguchi-Shinozaki K, Shinozaki K (1994) A novel cis-acting element in an Arabidopsis gene is involved in responsiveness to drought, low-temperature, or high-salt stress. Plant Cell 6:251–264

Yamaguchi-Shinozaki K, Shinozaki K (2006) Transcriptional regulatory networks in cellular responses and tolerance to dehydration and cold stresses. Annu Rev Plant Biol 57:781–803

Yamasaki K, Kigawa T, Inoue M, Watanabe S, Tateno M, Seki M, Shinozaki K, Yokoyama S (2008) Structures and evolutionary origins of plant-specific transcription factor DNA-binding domains. Plant Physiol Biochem 46:394–401

Zadoks JC, Chang TT, Konzak CF (1974) A decimal code for the growth stages of cereals. Weed Res 14:415–421

Zhao TJ, Sun S, Liu Y, Liu JM, Liu Q, Yan YB, Zhou HM (2006) Regulating the drought-responsive element (DRE)-mediated signalling pathway by synergic functions of trans-active and trans-inactive DRE binding factors in Brassica napus. J Biol Chem 281:10752–10759
Acknowledgments
Authors are grateful to Dr. Serena Guida and Dr. M. Dettori for useful criticism during preparation of the manuscript; Mr. F. Felici for the scrupulous greenhouse work; Dr. E. Tosi for his precious help during the real-time RT-PCR experiments; Mrs. Marian Shields for revision of English text. This work was partially supported by the High Relevance Mexico-Italy Project of the Italian Foreign Affairs Ministry; RIADE Project (Integrated Research for Applying new technologies and processes for combating Desertification, MIUR); FRUMISIS Project (MIPAF); COST FA0604 Tritigen Project. A fellowship of the Mexican Government, "Secretaría de Relaciones Exteriores", was awarded to A. L. for two stages at CIMMYT (Mexico).
Additional information
A. Latini and M. Sperandei contributed equally to the article.
Electronic supplementary material
Below is the link to the electronic supplementary material.
About this article
Cite this article
Latini, A., Sperandei, M., Cantale, C. et al. Variability and expression profile of the DRF1 gene in four cultivars of durum wheat and one triticale under moderate water stress conditions. Planta 237, 967–978 (2013). https://doi.org/10.1007/s00425-012-1816-6
Received:

Accepted:

Published:

Issue Date:
Keywords
Biodiversity

DRF1 gene

Expression profile

Water stress