Abstract
The present article attempts to study the propagation of surface seismic waves (Stoneley waves) in the layered structure composed of rock and ice medium. The interface between the two media (ice and rock) is considered to be frictional. Mathematical model of the present problem is formulated by adapting the Coulomb frictional boundary conditions. The frequency relation is obtained in the determinant form. The non-dispersive nature of the Stoneley wave is observed through the frequency relation. The non-dimensional phase velocity and damping parameter curves have been plotted against the non-dimensional angular frequency. Effect of different parameters (viscoelastic coefficient of the rock medium, frictional interface parameter, anisotropy parameter and initial stress of both the media) on the phase velocity and damping has been distinctly marked and shown graphically.
Access options
Buy single article
Instant access to the full article PDF.
US$ 39.95
Tax calculation will be finalised during checkout.
Subscribe to journal
Immediate online access to all issues from 2019. Subscription will auto renew annually.
US$ 119
Tax calculation will be finalised during checkout.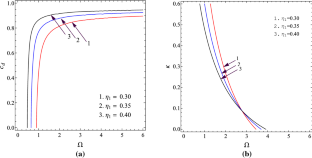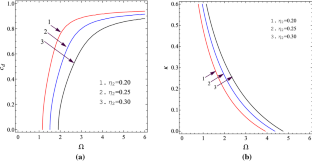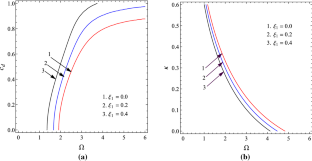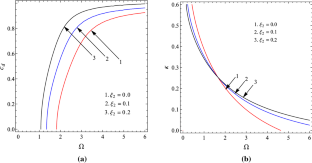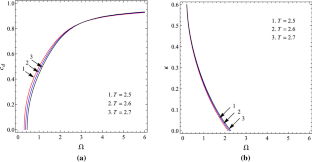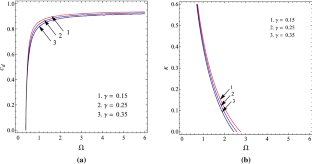 References
1.

Kumar, A., Kumar, N., Mukhopadhyay, S., Baidya, P.R.: Crustal and uppermost mantle structures in the frontal Himalaya and Indo-Gangetic basin using surface wave: tectonic implications. Quatern. Int. 462, 34–49 (2017)

2.

Chen, L., Capitanio, F.A., Liu, L., Gerya, T.V.: Crustal rheology controls on the Tibetan plateau formation during India-Asia convergence. Nat. Commun. 8, 15992 (2017)

3.

Gupta, I.D., Trifunac, M.D.: Attenuation of strong earthquake ground motion-I: dependence on geology along the wave path from the Hindu Kush subduction to Western Himalaya. Soil Dyn. Earthq. Eng. 114, 127–146 (2018)

4.

Miller, R.K.: An approximate method of analysis of the transmission of elastic waves through a frictional boundary. J. Appl. Mech. 44(4), 652–656 (1977)

5.

Miller, R.K.: The effects of boundary friction on the propagation of elastic waves. B Seismol. Soc. Am. 68(4), 987–998 (1978)

6.

Walsh, J.B.: Seismic wave attenuation in rock due to friction. J. Geophys. Res. 71(10), 2591–2599 (1966)

7.

Ostoja-Starzewski, M.: Propagation of Rayleigh, Scholte and Stoneley waves along random boundaries. Probab. Eng. Mech. 2(2), 64–73 (1987)

8.

Stoneley, R.: Elastic waves at the surface of separation of two solids. Proc. R. Soc. Lond. Ser. A Contain. Pap. Math. Phys. Char. 106(738), 416–428 (1924)

9.

Murty, G.S.: A theoretical model for the attenuation and dispersion of Stoneley waves at the loosely bonded interface of elastic half spaces. Phys. Earth Planet. Int. 11(1), 65–79 (1975)

10.

Murty, G.S.: Reflection, transmission and attenuation of elastic waves at a loosely-bonded interface of two half spaces. Geophys. J. Int. 44(2), 389–404 (1976)

11.

Dasgupta, A.: Effect of high initial stress on the propagation of Stoneley waves at the interface of two isotropic elastic incompressible media. Indian J. Pure Appl. Math. 12(7), 919–926 (1981)

12.

Goda, M.A.: The effect of inhomogeneity and anisotropy on Stoneley waves. Acta Mech. 93(1), 89–98 (1992)

13.

Tajuddin, M., Reddy, G.N.: Effect of curvature on Stoneley waves in poroelastic solids. Indian J. Pure Appl. Mater. 33(3), 391–402 (2002)

14.

Vinh, P.C., Giang, P.T.H.: Uniqueness of Stoneley waves in pre-stressed incompressible elastic media. Int. J. Non linear Mech. 47(2), 128–134 (2012)

15.

Biot, M.A.: The influence of initial stress on elastic waves. J. Appl. Phys. 11(8), 522–530 (1940)

16.

Abd-Alla, A.M., Abo-Dahab, S.M., Hammad, H.A.H.: Propagation of Rayleigh waves in generalized magneto-thermoelastic orthotropic material under initial stress and gravity field. Appl. Math. Model. 35(6), 2981–3000 (2011)

17.

Nam, N.T., Merodio, J., Ogden, R.W., Vinh, P.C.: The effect of initial stress on the propagation of surface waves in a layered half-space. Int. J. Solids Struct. 88, 88–100 (2016)

18.

Shams, M.: Effect of initial stress on Love wave propagation at the boundary between a layer and a half-space. Wave Motion 65, 92–104 (2016)

19.

Singh, A.K., Negi, A., Verma, A.K., Kumar, S.: Analysis of stresses induced due to a moving load on irregular initially stressed heterogeneous viscoelastic rock medium. J. Eng. Mech. 143(9), 04017096 (2017)

20.

Kuznetsov, S. V.: Observance of Stoneley waves at the Lamb wave dispersion in stratified media. Arch. Appl. Mech. 90(5), 957–965 (2020)

21.

Hearmon, R.F.S., Maradudin, A.A.: An introduction to applied anisotropic elasticity. Phys. Today 14, 48 (1961)

22.

Anderson, D.L.: Preliminary results and review of sea ice elasticity and related studies. Trans. Eng. Inst. Can. 2(3), 2–8 (1958)

23.

Chandrasekharaiah, D.S., Keshavan, H.R.: Thermoelastic plane waves in a transversely isotropic body. Acta Mech. 87(1–2), 11–22 (1991)

24.

Honarvar, F., Enjilela, E., Sinclair, A.N., Mirnezami, S.A.: Wave propagation in transversely isotropic cylinders. Int. J. Solids Struct. 44(16), 5236–5246 (2007)

25.

Lay, T., Wallace, T.C.: Modern Global Seismology, vol. 58. Elsevier, Amsterdam (1995)

26.

Singh, A.K., Negi, A., Chattopadhyay, A., Verma, A.K.: Analysis of different types of heterogeneity and induced stresses in an initially stressed irregular transversely isotropic rock medium subjected to dynamic load. Int. J. Geomech. 17(8), 04017022 (2017)

27.

Carcione, J.M.: Wave propagation in anisotropic linear viscoelastic media: theory and simulated wavefields. Geophys. J. Int. 101(3), 739–750 (1990)

28.

Chadwick, P., Borejko, P.: Existence and uniqueness of Stoneley waves. Geophys. J. Int. 118(2), 279–284 (1994)

29.

Biot, M.A.: Mechanics of Incremental Deformations. Wiley, New York (1964)

30.

Iwan, W.D.: A generalization of the concept of equivalent linearization. Int. J. Non linear Mech. 8(3), 279–287 (1973)

31.

Kanai, K.: A new problem concerning surface waves. B Earthq. Res. Inst. 39, 359–366 (1961)

32.

Achenbach, J.D.: Wave Propagation in Elastic Solids. North-Holland Publishing, New York (1975)

33.

Ewing, M.W.: Elastic Waves in Layered Media. McGraw-Hill, New York (1957)

34.

Hearmon, R.F.S.: An Introduction to Applied Anisotropic Elasticity. Oxford University Press, Oxford (1961)

35.

Zhang, L.: Drilled Shafts in Rock: Analysis and Design. Taylor and Francis Group, Hoboken, NJ (2004)

36.

Tsvankin, I.: Anisotropic parameters and P-wave velocity for orthorhombic media. Geophysics 62(4), 1292–1309 (1997)
Acknowledgements
The authors are thankful to Indian Institute of Technology (ISM), Dhanbad, for providing the necessary research facilities to the authors. On behalf of all authors, the corresponding author states that there is no conflict of interest.
Additional information
Publisher's Note
Springer Nature remains neutral with regard to jurisdictional claims in published maps and institutional affiliations.
Appendix
Appendix
$$\begin{aligned} {X_1}= & {} \left( {\frac{{2{c_{44}} - {P_1}}}{2}} \right) {D^2} - {k^2}{c_{11}} + {p^2}{\rho _1}, \end{aligned}$$
(51)
$$\begin{aligned} {X_2}= & {} \frac{{ - ik}}{2}\left( {2{c_{13}} + 2{c_{44}} + {P_1}} \right) D, \end{aligned}$$
(52)
$$\begin{aligned} {X_3}= & {} {c_{33}}{D^2} - {k^2}\left( {{c_{44}} + \frac{{{P_1}}}{2}} \right) + {p^2}{\rho _1}, \end{aligned}$$
(53)
$$\begin{aligned} {X_4}= & {} \frac{{ - ik}}{2}\left( {2{c_{13}} + 2{c_{44}} - {P_1}} \right) D, \end{aligned}$$
(54)
$$\begin{aligned} {X_5}= & {} \left( {\mu + \mu 'ip - \frac{{{P_2}}}{2}} \right) {D^2} - {k^2}\left\{ {\lambda + \lambda 'ip + 2\left( {\mu + \mu 'ip} \right) } \right\} + {p^2}{\rho _2}, \end{aligned}$$
(55)
$$\begin{aligned} {X_6}= & {} \left\{ { - ik\left( {\lambda + \mu + \frac{{{P_2}}}{2}} \right) + kp\left( {\lambda ' + \mu '} \right) } \right\} D, \end{aligned}$$
(56)
$$\begin{aligned} {X_7}= & {} \left\{ {\lambda + \lambda 'ip + 2\left( {\mu + \mu 'ip} \right) } \right\} {D^2} - {k^2}\left( {\mu + \mu 'ip + \frac{{{P_2}}}{2}} \right) + {p^2}{\rho _2}, \end{aligned}$$
(57)
$$\begin{aligned} {X_8}= & {} \left\{ { - ik\left( {\lambda + \mu - \frac{{{P_2}}}{2}} \right) + kp\left( {\lambda ' + \mu '} \right) } \right\} D,~~D =\frac{\partial }{\partial z}, \end{aligned}$$
(58)
$$\begin{aligned} {D_1}= & {} \left\{ \begin{array}{l} \left( {\mu + ip\mu ' - \frac{{{P_2}}}{2}} \right) \left( { - {k^2}m_j^2} \right) + {p^2}{\rho _2} - {k^2}\left( {\lambda + \lambda 'ip + 2\mu + 2\mu 'ip} \right) \end{array} \right\} , \end{aligned}$$
(59)
$$\begin{aligned} {D_2}= & {} \left\{ \begin{array}{l} {k^2}{m_j}\left( {\lambda + \mu + \frac{{{P_2}}}{2}} \right) + i{k^2}{m_j}p\left( {\lambda ' + \mu '} \right) \end{array} \right\} , \end{aligned}$$
(60)
$$\begin{aligned} {D_3}= & {} \left\{ \begin{array}{l} \left\{ {\lambda + 2\mu + ip\left( {\lambda ' + 2\mu '} \right) } \right\} \left( { - {k^2}m_j^2} \right) - {k^2}\left( {\mu + \frac{{{P_2}}}{2}} \right) + {p^2}{\rho _2} - i{k^2}p\mu ' \end{array} \right\} , \end{aligned}$$
(61)
$$\begin{aligned} {D_4}= & {} \left\{ {{k^2}{m_j}\left( {\lambda + \mu - \frac{{{P_2}}}{2}} \right) + ip\left( {\lambda ' + \mu '} \right) } \right\} , \end{aligned}$$
(62)
$$\begin{aligned} {D_5}= & {} {K_3}{m_3} + \overline{{K_3}}, \end{aligned}$$
(63)
$$\begin{aligned} {D_6}= & {} {K_4}{m_4} + \overline{{K_4}}, \end{aligned}$$
(64)
$$\begin{aligned} {D_7}= & {} \left( {\lambda + 2\mu + ip\left( {\lambda ' + 2\mu '} \right) } \right) \overline{{K_3}} {m_3}+ \left( {\lambda + ip\lambda '} \right) {K_3}, \end{aligned}$$
(65)
$$\begin{aligned} {D_8}= & {} \left( {\lambda + 2\mu + ip\left( {\lambda ' + 2\mu '} \right) } \right) \overline{{K_4}} {m_4} + \left( {\lambda + ip\lambda '} \right) {K_4}, \end{aligned}$$
(66)
$$\begin{aligned} {\delta _j}= & {} \frac{{ - \left( {\frac{{2{c_{44}} - {P_1}}}{{2{c_{44}}}}} \right) \left( {m_j^2 - {m_j}} \right) - \frac{{{c_{11}}}}{{{c_{44}}}} + \frac{{{c^2}}}{{\beta _1^2}}{{\left( {1 + i\kappa } \right) }^2} + \frac{{{c_{13}}}}{{{c_{44}}}}{m_j}}}{{ - \frac{{{c_{33}}}}{{{c_{44}}}}m_j^2 - \left( {\frac{{2{c_{44}} + {P_1}}}{{2{c_{44}}}}} \right) + \frac{{{c^2}}}{{\beta _1^2}}{{\left( {1 + i\kappa } \right) }^2} - {m_j}\left( {\frac{{2{c_{13}} + 2{c_{44}} + {P_1}}}{{2{c_{44}}}}} \right) }};j = 1,2 \end{aligned}$$
(67)
$$\begin{aligned} {\delta _j}= & {} \frac{{\left[ {\left\{ {\left( {1 - \frac{{{P_2}}}{{2\mu }}} \right) + \frac{{\mu '\omega i\left( {1 + i\kappa } \right) }}{\mu }} \right\} \left( { - m_j^2} \right) - \left( {\frac{\lambda }{\mu } + 2} \right) + {{\left( {\frac{c}{{{\beta _1}}}} \right) }^2}\frac{{{{\left( {1 + i\kappa } \right) }^2}}}{{{\beta ^2}}} - {D_9} + {D_{10}} + {D_{11}}} \right] }}{{\left[ {\left\{ {\frac{\lambda }{\mu } + 2 + {D_9}} \right\} \left( { - m_j^2} \right) - \left( {1 + \frac{{{P_2}}}{{2\mu }}} \right) + {{\left( {\frac{c}{{{\beta _1}}}} \right) }^2}\frac{{{{\left( {1 + i\kappa } \right) }^2}}}{{{\beta ^2}}} - i\left( {1 + i\kappa } \right) \frac{{\mu '\omega }}{\mu } + {D_{10}} + {D_{11}}} \right] }};j = 3,4 \end{aligned}$$
(68)
$$\begin{aligned} {D_9}= & {} i\left( {1 + i\kappa } \right) \left( {\frac{{\lambda '\omega }}{\mu } + \frac{{2\mu '\omega }}{\mu }} \right) ,~~{D_{10}} = {m_j}i\left( {1 + i\kappa } \right) \left( {\frac{{\lambda '\omega }}{\mu } + \frac{{\mu '\omega }}{\mu }} \right) ,~~{D_{11}} = {m_j}\left( {\frac{\lambda }{\mu } + 1 - \frac{{{P_2}}}{{2\mu }}} \right) , \end{aligned}$$
(69)
$$\begin{aligned} {a_1}= & {} \frac{{{c_{33}}}}{{{c_{44}}}}\left( {1 - \frac{{{P_1}}}{{2{c_{44}}}}} \right) , \end{aligned}$$
(70)
$$\begin{aligned} {a_2}= & {} \left( {1 - \frac{{{P_1}}}{{2{c_{44}}}}} \right) \left\{ {1 - \frac{{{P_1}}}{{2{c_{44}}}} - {{\left( {\frac{c}{{{\beta _1}}}} \right) }^2}{{\left( {1 + i\kappa } \right) }^2}} \right\} \nonumber \\&+ \frac{{{c_{33}}}}{{{c_{44}}}}\left( {\frac{{{c_{11}}}}{{{c_{44}}}} - {{\left( {\frac{c}{{{\beta _1}}}} \right) }^2}{{\left( {1 + i\kappa } \right) }^2}} \right) - \left\{ {1 - {{\left( {\frac{{{c_{13}}}}{{{c_{44}}}} + \frac{{{P_1}}}{{2{c_{44}}}}} \right) }^2}} \right\} , \end{aligned}$$
(71)
$$\begin{aligned} {a_3}= & {} \left\{ {\frac{{ - {c_{11}}}}{{{c_{44}}}} + {{\left( {\frac{c}{{{\beta _1}}}} \right) }^2}{{\left( {1 + i\kappa } \right) }^2}} \right\} \left\{ { - 1 - \frac{{{P_1}}}{{2{c_{44}}}} + {{\left( {\frac{c}{{{\beta _1}}}} \right) }^2}{{\left( {1 + i\kappa } \right) }^2}} \right\} , \end{aligned}$$
(72)
$$\begin{aligned} {b_1}= & {} {D_{12}} \times {D_{13}}, \end{aligned}$$
(73)
$$\begin{aligned} {b_2}= & {} \left\{ {{D_{12}} - {{\left( {\frac{c}{{{\beta _1}}}} \right) }^2}\frac{{{{\left( {1 + i\kappa } \right) }^2}}}{{{\beta ^2}}}} \right\} {D_{12}} + {D_{13}}\left\{ {{D_{13}} - {{\left( {\frac{c}{{{\beta _1}}}} \right) }^2}\frac{{{{\left( {1 + i\kappa } \right) }^2}}}{{{\beta ^2}}}} \right\} \,\nonumber \\&+ {\left\{ {1 + \frac{\lambda }{\mu } + i\left( {1 + i\kappa } \right) \left( {\frac{{\omega \lambda ' + \omega \mu '}}{\mu }} \right) } \right\} ^2}\nonumber \\&- {\left( {\frac{{{P_2}}}{{2\mu }}} \right) ^2}, \end{aligned}$$
(74)
$$\begin{aligned} {b_3}= & {} \left\{ { - {D_{12}} + {{\left( {\frac{c}{{{\beta _1}}}} \right) }^2}\frac{{{{\left( {1 + i\kappa } \right) }^2}}}{{{\beta ^2}}}} \right\} \left\{ { - \left( {1 + \frac{{\mu '\omega i\left( {1 + i\kappa } \right) }}{\mu } + \frac{{{P_2}}}{{2\mu }}} \right) + {{\left( {\frac{c}{{{\beta _1}}}} \right) }^2}\frac{{{{\left( {1 + i\kappa } \right) }^2}}}{{{\beta ^2}}}} \right\} , \end{aligned}$$
(75)
$$\begin{aligned} {D_{12}}= & {} 2 + \frac{\lambda }{\mu } + i\left( {1 + i\kappa } \right) \left( {\frac{{\omega \lambda ' + 2\omega \mu '}}{\mu }} \right) , \end{aligned}$$
(76)
$$\begin{aligned} {D_{13}}= & {} \left( {1 - \frac{{{P_2}}}{{2\mu }} + \frac{{\mu '\omega i\left( {1 + i\kappa } \right) }}{\mu }} \right) . \end{aligned}$$
(77)
About this article
Cite this article
Sahu, S.A., Kumari, S. & Pankaj, K.K. Modelling of Stoneley wave transference at the frictional interface between ice and rock medium. Arch Appl Mech (2021). https://doi.org/10.1007/s00419-021-01894-5
Received:

Accepted:

Published:
Keywords
Stoneley wave

Frictional interface

Ice medium

Rock medium

Phase velocity

Damping parameter