Abstract
Segregation of certain cytoplasmic molecules during cleavage and blastocyst formation that was previously reported to occur in the human and the mouse (Antczak and Van Blerkom Mol Hum Reprod 3:1067–1086, 1997; Antczak and Van Blerkom Hum Reprod 14:429–447, 1999) has been reinvestigated in the rabbit model. Additional methodology was used and two approaches were compared: (1) whole-mount immunohistochemistry followed by confocal laser scanning microscopy (WM-IHC/CLSM) versus (2) IHC performed on histological sections of resin-embedded material (S-IHC). This study concentrates on leptin and cytoskeletal proteins (actin and cytokeratins). With S-IHC, leptin was localized predominantly on the surface of blastomeres which is facing the perivitelline space, and in the extracellular embryonic coats, without any polar asymmetry being detectable along (presumptive) embryonic axes. A polar distribution of leptin with a pattern that could be interpreted as predictive of the prospective embryonic-abembryonic axis was seen only with WM-IHC/CLSM, not with S-IHC, although the latter gave excellent resolution. With both techniques, no differences between blastomeres were detected with respect to actin and cytokeratin patterns, an increased expression of cytokeratin in trophoblast cells occurring no earlier than at blastocyst formation. Artifacts that can occur with the two methodological approaches are critically discussed, as is the possible significance of the findings for theories on the differentiation of trophoblast versus embryoblast and on axis formation in early mammalian development. It is concluded that these data call for cautioning when studying distribution patterns of diffusible molecules with WM-IHC/CLSM technology, whereas patterns obtained with S-IHC are more reliable. Specifically these data cast doubts on previous claims that leptin IHC would allow to monitor cytoplasmic domain segregation occurring during cleavage as an element of early embryonic pattern/axis formation.
Access options
Buy single article
Instant access to the full article PDF.
US$ 39.95
Tax calculation will be finalised during checkout.
Subscribe to journal
Immediate online access to all issues from 2019. Subscription will auto renew annually.
US$ 119
Tax calculation will be finalised during checkout.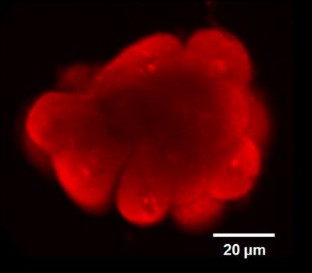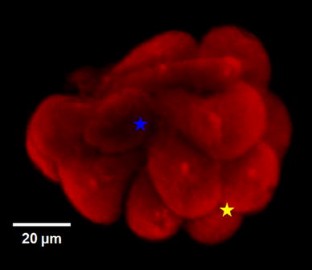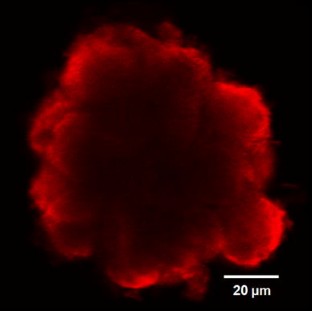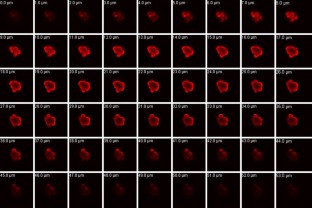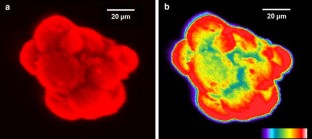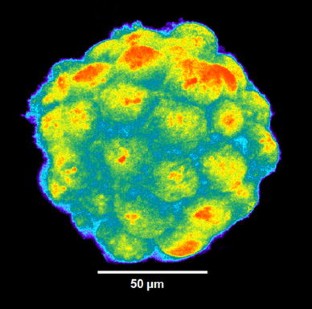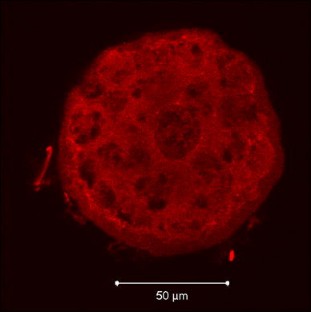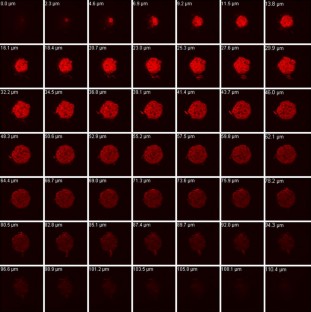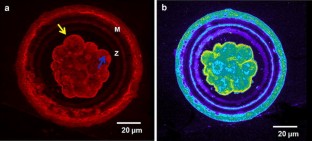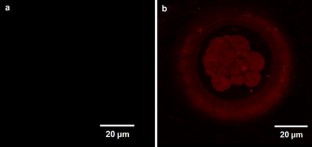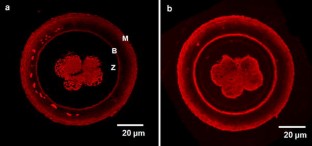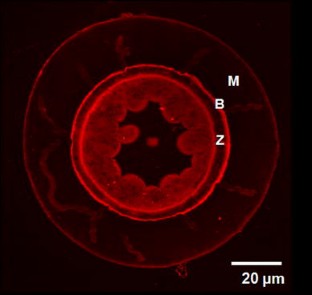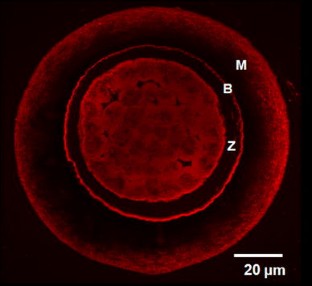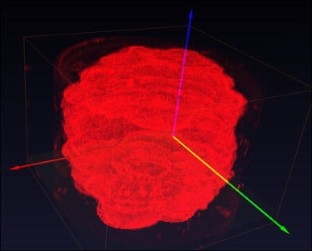 Abbreviations
CLSM:

Confocal laser scanning microscopy

d:

Days

e–a axis:

Embryonic–abembryonic axis

h:

Hours

IHC:

Immunohistochemistry

p.c.:

Post coitum

PBS:

Phosphate-buffered salt solution

S-IHC:

Section immunohistochemistry

WM-IHC:

Whole-mount immunohistochemistry
References
Albertini DF, Overstrom EW, Ebert KM (1987) Changes in the organization of the actin cytoskeleton during preimplantation development of the pig embryo. Biol Reprod 37:441–451

Antczak M, Van Blerkom J (1997) Oocyte influences on early development: the regulatory proteins leptin and STAT3 are polarized in mouse and human oocytes and differentially distributed within the cells of the preimplantation stage embryo. Mol Hum Reprod 3:1067–1086

Antczak M, Van Blerkom J (1999) Temporal and spatial aspects of fragmentation in early human embryos: possible effects on developmental competence and association with the differential elimination of regulatory proteins from polarized domains. Hum Reprod 14:429–447

Beier HM (2002) Totipotenz und Pluripotenz. Von der klassischen Embryologie zu neuen Therapiestrategien. In: Oduncu FS, Schroth U, Vossenkuhl W (eds) Stammzellenforschung und therapeutisches Klonen. Vandenhoeck & Ruprecht, Göttingen, pp 36–54

Bischoff A, Parfitt DE, Zernicka-Goetz M (2008) Formation of the embryonic-abembryonic axis of the mouse blastocyst: relationships between orientation of early cleavage divisions and pattern of symmetric/asymmetric divisions. Development 135(5):953–962

Cervero A, Horcajadas JA, Dominguez F, Pellicer A, Simón C (2005) Leptin system in embryo development and implantation: a protein in search of a function. Reprod BioMed Online 10(2):217–223

Dalcq AM (1954) Nouvelles données structurales et cytochimiques sur l'oeuf des Mammifères. Rev Gén Sci Pures Appl 61:19–41

Denker H-W (1970a) Topochemie hochmolekularer Kohlenhydratsubstanzen in Frühentwicklung und Implantation des Kaninchens. I. Allgemeine Lokalisierung und Charakterisierung hochmolekularer Kohlenhydratsubstanzen in frühen Embryonalstadien. Zool Jahrb Physiol 75:141–245

Denker H-W (1970b) Topochemie hochmolekularer Kohlenhydratsubstanzen in Frühentwicklung und Implantation des Kaninchens. II. Beiträge zu entwicklungsphysiologischen Fragestellungen. Zool Jahrb Physiol 75:246–308

Denker H-W (1972) Furchung beim Säugetier: Differenzierung von Trophoblast- und Embryonalknotenzellen. Verh Anat Ges 66(Anat Anz Suppl 130):267–272

Denker H-W (1976) Formation of the blastocyst: determination of trophoblast and embryonic knot. In: Gropp A, Benirschke K (eds) Developmental biology and pathology. (Current Topics in Pathology 62; Grundmann E and Kirsten WH, Series-eds). Springer, Berlin, pp 59–79

Denker H-W (1983) Cell lineage, determination and differentiation in earliest developmental stages in mammals. In: Hilscher W (ed) Problems of the Keimbahn. New work on mammalian germ cell lineage. S. Karger AG, Basel (Bibliotheca Anatomica; Lierse W, Series-ed 24:22–58)

Denker H-W (2000) Structural dynamics and function of early embryonic coats. Cells Tissues Organs 166:180–207

Denker H-W (2004) Early human development: new data raise important embryological and ethical questions relevant for stem cell research. Naturwissenschaften 91:1–21

Denker H-W (2006) Potentiality of embryonic stem cells: an ethical problem even with alternative stem cell sources. J Med Ethics 32:665–671

Denker H-W (2009) Induced pluripotent stem cells: how to deal with the developmental potential. Reprod BioMed Online 19(Suppl 1):34–37

Dietrich JE, Hiiragi T (2008) Stochastic processes during mouse blastocyst patterning. Cells Tissues Organs 188:46–51

Fleming TP, Wilkins A, Mears A, Miller DJ, Thomas F, Ghassemifar MR, Fesenko I, Sheth B, Kwong WY, Eckert JJ (2004) The making of an embryo: short-term goals and long-term implications. Reprod Fertil Dev 16:325–337

Fujimori T, Kurotaki Y, Komatsu K, Nabeshima Y (2009) Morphological organization of the mouse preimplantation embryo. Reprod Sci 16:171–177

Gardner RL (1997) The early blastocyst is bilaterally symmetrical and its axis of symmetry is aligned with the animal–vegetal axis of the zygote in the mouse. Development 124:289–301

Gardner RL (2001) Specification of embryonic axes begins before cleavage in normal mouse development. Development 128(6):839–847

Gardner RL (2002) Experimental analysis of second cleavage in the mouse. Hum Reprod 17(12):3178–3189

Gardner RL (2006a) The axis of polarity of the mouse blastocyst is specified before blastulation and independently of the zona pellucida. Hum Reprod 22:798–806

Gardner RL (2006b) Weaknesses in the case against prepatterning in the mouse. Reprod BioMed Online 12:144–149

Gardner RL, Davies TJ (2006) An investigation of the origin and significance of bilateral symmetry of the pronuclear zygote in the mouse. Hum Reprod 21:492–502

Gilbert SF (2006) Developmental Biology, 8th edn. Sinauer Associates, Inc, Sunderland

González RR, Caballero-Campo P, Jasper M, Mercader A, Devoto L, Pellicer A, Simón C (2000a) Leptin and leptin receptor are expressed in the human endometrium and endometrial leptin secretion is regulated by the human blastocyst. J Clin Endocrinol Metab 85(12):4883–4888

González RR, Simón C, Caballero-Campo P, Norman R, Chardonnens D, Devoto L, Bischof P (2000b) Leptin and reproduction. Hum Reprod Update 6(3):290–300

Gray D, Plusa B, Piotrowska K, Na J, Tom B, Glover DM, Zernicka-Goetz M (2004) First cleavage of the mouse embryo responds to change in egg shape at fertilization. Curr Biol 14:397–405

Guo G, Huss M, Tong GQ, Wang C, Li Sun L, Clarke ND, Robson P (2010) Resolution of cell fate decisions revealed by single-cell gene expression analysis from zygote to blastocyst. Dev Cell 18:675–685

Herrler A, von Wolff M, Beier HM (2002) Proteins in the extraembryonic matrix of preimplantation rabbit embryos. Anat Embryol (Berlin) 206:49–55

Hiiragi T, Solter D (2004) Forst cleavage plane of the mouse egg is not predetermined but defined by the topology of the two apposing pronuclei. Nature 430:360–364

Hiiragi T, Alarcon VB, Fujimori T, Louvet-Vallee S, Maleszewski M, Marikawa Y, Maro B, Solter D (2006) Where do we stand now? Mouse early embryo patterning meeting in Freiburg, Germany 2005. Int J Dev Biol 50:581–588

Honda H, Motosugi N, Nagai T, Tanemura M, Hiiragi T (2008) Computer simulation of emerging asymmetry in the mouse blastocyst. Development 135(8):1407–1414

Jedrusik A, Parfitt DE, Guo G, Skamagki M, Grabarek JB, Johnson MH, Robson P, Zernicka-Goetz M (2008) Role of Cdx2 and cell polarity in cell allocation and specification of trophectoderm and inner cell mass in the mouse embryo. Genes Dev 22(19):2692–2706

Johnson MH (2009) From mouse egg to mouse embryo: polarities, axes, and tissues. Ann Rev Cell Dev Biol 25:483–512

Johnson MH, Maro B (1984) The distribution of cytoplasmic actin in mouse 8-cell blastomeres. J Embryol Exp Morphol 82:97–117

Johnson MH, Pratt HPM, Handyside AH (1981) The generation and recognition of positional information in the preimplantation mouse embryo. In: Glasser SR, Bullock DW (eds) Cellular and molecular aspects of implantation. Plenum Press, New York, pp 55–74

Kawamura K, Sato N, Fukuda J, Kodama H, Kumagai J, Tanikawa H, Nakamura A, Tanaka T (2002) Leptin promotes the development of mouse preimplantation embryos in vitro. Endocrinology 143(5):1922–1931

Kawamura K, Sato N, Fukuda J, Kodama H, Kumagai J, Tanikawa H, Murata M, Tanaka T (2003) The role of leptin during the development of mouse preimplantation embryos. Mol Cell Endocrinol 202(1–2):185–189

Kunath T, Strumpf D, Rossant J (2004) Early trophoblast determination and stem cell maintenance in the mouse—A review. Placenta 25 Suppl. A:S32–S38

Littwin T (2008) Zellpolaritäten und Achsenentwicklung beim präimplantativen Säugerembryo: Immunhistochemische Untersuchungen am Kaninchenembryo und entwicklungsbiologische Diskussion. Dissertation, Medizinische Fakultät der Universität Duisburg-Essen (Germany). URL:http://duepublico.uni-duisburgessen.de/servlets/DerivateServlet/Derivate-21311/Dissertation_Littwin.pdf

Maro B, Johnson MH, Pickering SJ, Flach G (1984) Changes in actin distribution during fertilization of the mouse egg. J Embryol Exp Morphol 81:211–237

Motosugi N, Dietrich JE, Polanski Z, Solter D, Hiiragi T (2006) Space asymmetry directs preferential sperm entry in the absence of polarity in the mouse oocyte. PLoS Biol 4(5):e135

Nishioka N, Inoue K, Adachi K, Kiyonari H, Ota M, Ralston A, Yabuta N, Hirahara S, Stephenson RO, Ogonuki N, Makita R, Kurihara H, Morin-Kensicki EM, Nojima H, Rossant J, Nakao K, Niwa H, Sasaki H (2009) The hippo signalling pathway components lats and Yap pattern Tead4 activity to distinguish mouse trophectoderm from inner cell mass. Dev Cell 16(3):398–410

Piotrowska K, Zernicka-Goetz M (2001) Role for sperm in spatial patterning of the early mouse embryo. Nature 409:517–521

Ralston A, Rossant J (2008) Cdx2 acts downstream of cell polarization to cell-autonomously promote trophectoderm fate in the early mouse embryo. Dev Biol 313(2):614–629

Rossant J, Tam PPL (2004) Emerging asymmetry and embryonic patterning in early mouse development. Developmental Cell 7:155–164

Rossant J, Tam PP (2009) Blastocyst lineage formation, early embryonic asymmetries and axis patterning in the mouse. Development 136(5):701–713

Seidel F (1960) Die Entwicklungsfähigkeiten isolierter Furchungszellen aus dem Ei des Kaninchens. Roux' Arch Entwicklungsmech 152:43–130

Seidel F (1972) Entwicklungsphysiologie der Tiere. I. Ei und Furchung. (Sammlung Göschen, vol 7162), 2nd edn. Walter de Gruyter, Berlin

Yamanaka Y, Ralston A, Stephenson RO, Rossant J (2006) Cell and molecular regulation of the mouse blastocyst. Dev Dyn 235(9):2301–2314

Yoon SJ, Cha KY, Lee KA (2005) Leptin receptors are down-regulated in uterine implantation sites compared to interimplantation sites. Mol Cell Endocrinol 232(1–2):27–35

Zernicka-Goetz M (2002) Patterning of the embryo: the first spatial decisions in the life of a mouse. Development 129(4):815–829

Zernicka-Goetz M (2006) The first cell-fate decisions in the mouse embryo: destiny is a matter of both chance and choice. Curr Opin Genet Dev 16:406–412
Acknowledgments
Our special thanks are due to PD Dr. Bernhard B. Singer and Birgit Maranca-Hüwel for performing the Western blots and ELISAs with the leptin antibody. Most of the data presented here are derived from an MD thesis by TL (Littwin 2008). We are grateful to Prof. Dr. Andreas Herrler (Aachen/Maastricht) for sharing with us his experience with methods of removing rabbit embryo coats, and to Dr. Axel Schleicher (Forschungszentrum Jülich) for his help with using the Amira software for computing 3D reconstructions from serial sections. We are likewise grateful to Prof. Dr. Gero Hilken (Zentrales Tierlaboratorium, Universitätsklinikum Essen) and his staff for their help with rabbit mating. We cordially thank Dorothea Schünke for her support in histotechnology.
Electronic supplementary material
Below is the link to the electronic supplementary material.
About this article
Cite this article
Littwin, T., Denker, H.W. Segregation during cleavage in the mammalian embryo? A critical comparison of whole-mount/CLSM and section immunohistochemistry casts doubts on segregation of axis-relevant leptin domains in the rabbit. Histochem Cell Biol 135, 553–570 (2011). https://doi.org/10.1007/s00418-011-0816-0
Accepted:

Published:

Issue Date:
Keywords
Blastocyst

Cleavage

Confocal laser scanning microscopy

Whole-mount versus section IHC

Leptin

Segregation