Abstract
Objective
Adjuvant steroids have been used for the treatment of encephalitis, although there is limited data regarding its benefit. We described the use and impact of adjunctive steroids on adverse clinical outcomes (ACO) in adults with encephalitis.
Methods
Retrospective observational study of 230 adults with encephalitis at two tertiary care hospital systems in Houston, Texas, between August 2008 and September 2017. An ACO was assessed at the time of death or discharge and defined as a Glasgow Outcome Scale 1–4. A propensity score analysis was performed.
Results
Out of 230 adult encephalitis patients enrolled, 121 (52.6%) received steroids. Adjunctive steroids were given more frequently to those who had focal neurological deficits (P = 0.01), required mechanical ventilation (MV) (P = 0.01), had intensive care unit admission (P < 0.001), had white matter abnormalities (P = 0.01) or cerebral edema on magnetic resonance imaging of the brain (P = 0.003). An ACO was seen in 135 (58.7%) of patients. The use of adjunctive steroids did not impact ACOs (P = 0.52) on univariate analyses or after propensity score matching. Predictors for an ACO in logistic regression analyses included a Glasgow Coma Score (GCS) < 8, fever, MV, and cerebral edema.
Interpretation
Adjunctive steroids are used more frequently in sicker patients and are not associated with improved clinical outcomes.
Access options
Buy single article
Instant access to the full article PDF.
US$ 39.95
Tax calculation will be finalised during checkout.
Subscribe to journal
Immediate online access to all issues from 2019. Subscription will auto renew annually.
US$ 159
Tax calculation will be finalised during checkout.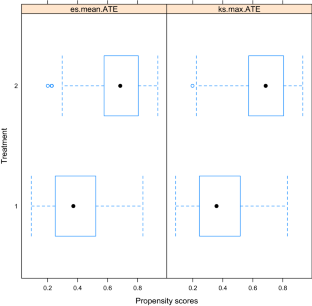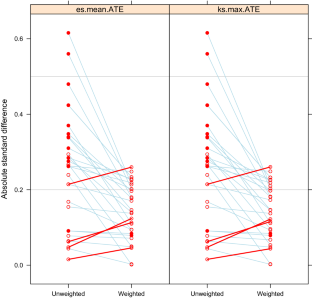 References
1.

Samannodi M et al (2020) Compliance with international guidelines in adults with encephalitis. J Clin Virol 127:104369. https://doi.org/10.1016/j.jcv.2020.104369

2.

Hansen MA et al (2020) Clinical epidemiology, risk factors, and outcomes for encephalitis in older adults. Clin Infect Dis 70(11):2377–2385

3.

Venkatesan A (2015) Epidemiology and outcomes of acute encephalitis. Curr Opin Neurol 28(3):277–282

4.

Murray KO, Nolan MS, Ronca SE, Datta S, Govindarajan K, Narayana PA, Salazar L, Woods SP, Hasbun R (2018) The neurocognitive and MRI outcomes of West Nile Virus infection: preliminary analysis using an external control group. Front Neurol 27(9):111

5.

Harris L, Griem J, Gummery A et al (2020) Neuropsychological and psychiatric outcomes in encephalitis: a multi-centre case control study. PLoS ONE 15(3):e0230436

6.

Hasbun R et al (2017) Epidemiology of meningitis and encephalitis in the United States, 2011–2014. Clin Infec Dis 65(3):359–363

7.

Hasbun R (2019) Updates and advances on community-acquired bacterial meningitis. Curr Opin Infect Dis 32(3):233–238

8.

Leonard JM (2017) Central nervous system tuberculosis. Microbiol Spectr. https://doi.org/10.1128/microbiolspec.TNMI7-0044-2017

9.

Charlier C et al (2017) Clinical features and prognostic factors of listeriosis: the MONALISA national prospective cohort study. Lancet Infec Dis. 17(5):510–519

10.

Beardsley J et al (2016) Adjunctive dexamethasone in HIV-associated cryptococcal meningitis. N Engl J Med 374:542–554

11.

Venkatesan A, Tunkel AR, Bloch KC, Lauring AS, Sejvar J, Bitnun A et al (2013) Case definitions, diagnostic algorithms, and priorities in encephalitis: consensus statement of the international encephalitis consortium. Clin Infect Dis 57(8):1114–1128

12.

Burgette L et al (2017) Propensity scores for multiple treatments: a tutorial for the mnps function of the twang package. RAND Corporation, California

13.

Brouwer MC et al (2015) Corticosteroids for acute bacterial meningitis (review). Cochrane Database Syst Rev. https://doi.org/10.1002/14651858.CD004405.pub5

14.

Prasad K, Singh MB, Ryan H (2016) Corticosteroids for managing tuberculous meningitis. Cochrane Database Syst Rev. https://doi.org/10.1002/14651858.CD002244.pub4

15.

Singh TD et al (2015) The spectrum of acute encephalitis: causes, management, and predictors of outcome. Neurology 84:359–366

16.

Thakur KT et al (2013) Predictors of outcome in acute encephalitis. Neurology 81:793–800

17.

Glaser CA et al (2003) In search of encephalitis etiologies: diagnostic challenges in the California Encephalitis Project, 1998–2000. Clin Infect Dis 36:731–742

18.

Barbadoro P et al (2012) Trend of hospital utilization for encephalitis. Epidemiol Infect 140:753–764

19.

Kamei S et al (2005) Evaluation of combination therapy using acyclovir and corticosteroid in adult patients with herpes simplex virus encephalitis. J Neurol Neurosurg Psychiatry 76:1544–1549

20.

Steiner I, Benninger F (2013) Update on herpes virus infections of the nervous system. Curr Neurol Neurosci Rep 13:414

21.

Kimberlin DW (2007) Management of HSV encephalitis in adults and neonates: diagnosis, prognosis and treatment. Herpes 14:11–16

22.

Stahl JP, Mailles A, De Broucker T, Steering C, Investigators Group (2012) Herpes simplex encephalitis and management of acyclovir in encephalitis patients in France. Epidemiol Infect 140:372–381

23.

Hoke C Jr et al (1992) Effect of high-dose dexamethasone on the outcome of acute encephalitis due to Japanese encephalitis virus. J Infect Dis 165(4):631–637

24.

Bektas O, Tanyel T, Kocabas BA, Fitoz S, Ince E, Deda G (2014) Anti- N-methyl-d-aspartate receptor encephalitis that developed after herpes encephalitis: a case report and literature review. Neuropediatrics 45:396–401

25.

Armangue T, Moris G, Cantarin-Extremera V et al (2015) Autoimmune post-herpes simplex encephalitis of adults and teenagers. Neurology 85:1736–1743

26.

Sergerie Y et al (2007) Delayed but not early glucocorticoid treatment protects the host during experimental herpes simplex virus encephalitis in mice. J Infect Dis 195:817–825

27.

Hynson JL, Kornberg AJ, Coleman LT et al (2001) Clinical and neuroradiologic features of acute disseminated encephalomyelitis in children. Neurology 56:1308–1312

28.

Menge T, Kieseier BC, Nessler S et al (2007) Acute disseminated encephalomyelitis: an acute hit against the brain. Curr Opin Neurol 20:247–254
Acknowledgements
We want to thank Mr. and Mrs. Starr for their continued support of our research.
Funding
Grant A Starr Foundation.
Ethics declarations
Conflicts of interest
RH is a speaker and has research support from Biofire®. All other authors do not have any conflicts of interest.
Ethical standard
This study was approved by the University of Texas Health Committee for the Protection of Human Subjects, the Memorial Hermann Hospital Research Review Committee, and the Harris Health Research Committee.
About this article
Cite this article
Allana, A., Samannodi, M., Hansen, M.A. et al. Adjunctive steroids in adults with encephalitis: a propensity score analysis. J Neurol (2021). https://doi.org/10.1007/s00415-021-10398-9
Received:

Revised:

Accepted:

Published:
Keywords
Encephalitis

Adjunctive steroids

Outcomes

Adults