Abstract
Mixture detection remains one of the major challenges within a forensic science context. In recent years, microhaplotypes were proposed to have great potential in mixture detection, although many of them are not as polymorphic as widely used short tandem repeat (STR) markers. In this study, 59 new highly polymorphic microhaplotypes were identified and sequenced with the NextSeq 500 Sequencer. Based on the whole 1000 Genomes Project dataset, the average effective number of alleles (Ae) of the 59 microhaplotypes was 5.44, and the Ae values of 36 of these microhaplotypes were > 5.00. Their genetic variations in 187 Han Chinese individuals were evaluated. The average allele coverage ratio (ACR) of heterozygotes across all loci was 0.96 ± 0.05. The number of observed alleles varied from 4 to 23, with an average of 8.8 alleles per microhaplotype locus. The average observed heterozygosity (Ho) of 59 loci was 0.77 ± 0.05, and the Ho values of 15 of these loci were > 0.80. All loci showed high polymorphisms with a discrimination power (DP) ranging from 0.80 to 0.97, and the average DP was 0.92 ± 0.03. The analysis of simulated mixtures demonstrated that the microhaplotypes reported here were highly polymorphic and performed well in forensic DNA mixture analysis. This study not only demonstrated the applicability of microhaplotypes in mixture analysis but also provided new choices for highly polymorphic microhaplotypes because after adding the markers identified here, the number of microhaplotypes with Ae values of > 4.00 will increase from ~ 50 to ~ 110.
We're sorry, something doesn't seem to be working properly.
Please try refreshing the page. If that doesn't work, please contact support so we can address the problem.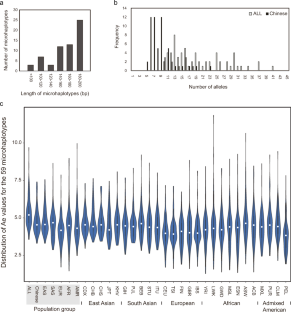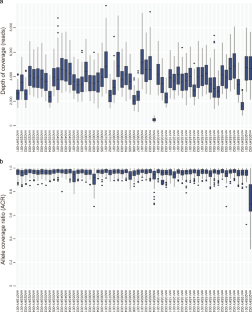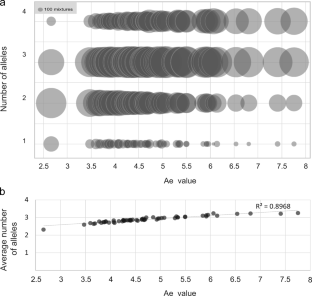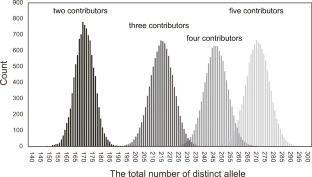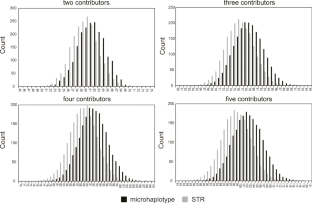 Funding
This work was supported by the National Natural Science Foundation of China (81801878, 81671873), and the Natural Science Foundation of Guangdong Province (2018A030313413).
Ethics declarations
Conflict of interest
The authors declare that they have no conflict of interest.
Ethics approval
Approval was obtained from the ethical committee of the Sun Yat-sen University (permit number: 2018-042).
Consent to participate
Informed consent was obtained from all individual participants included in the study.
Code availability
The in-house Perl script for selection of microhaplotypes is available upon request.
Additional information
Publisher's note
Springer Nature remains neutral with regard to jurisdictional claims in published maps and institutional affiliations.
Supplementary information
About this article
Cite this article
Wu, R., Li, H., Li, R. et al. Identification and sequencing of 59 highly polymorphic microhaplotypes for analysis of DNA mixtures. Int J Legal Med (2021). https://doi.org/10.1007/s00414-020-02483-x
Received:

Accepted:

Published:
Keywords
Microhaplotypes

Single nucleotide polymorphisms

Massively parallel sequencing

DNA mixture

Complex mixture