Abstract
Self-inflicted fractures simulating traffic accident represent a new social fraud opportunity for criminality. Recognising scams through an increase of awareness of existence of self-inflicted arm fractures for insurance fraud could help community health workers to report these injuries to the competent authorities. In this article, authors have recognised an unusual but consistent pattern of upper and lower limb fractures whose incidence does not coincide in numerical terms with what is reported in literature. The aim of the present study is to describe fracture patterns observed over the past 2 years. Further, authors describe clinical presentations of these fractures and attempt to define a possible mechanism of these types of injuries.
This is a preview of subscription content, log in to check access.
Access options
Buy single article
Instant access to the full article PDF.
US$ 39.95
Price includes VAT for USA
Subscribe to journal
Immediate online access to all issues from 2019. Subscription will auto renew annually.
US$ 199
This is the net price. Taxes to be calculated in checkout.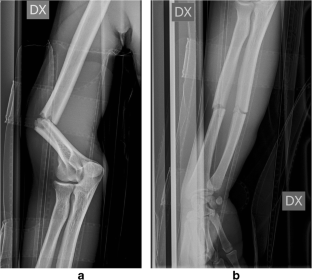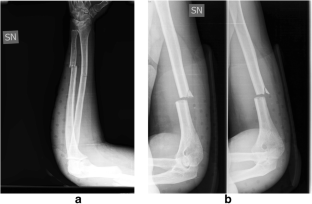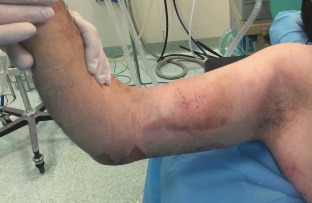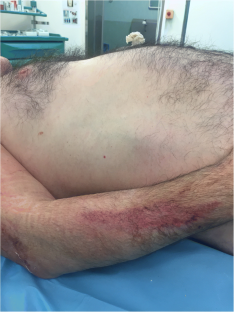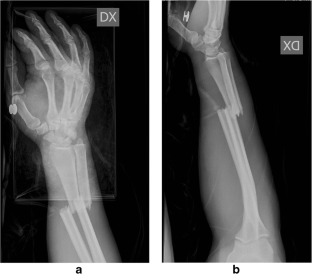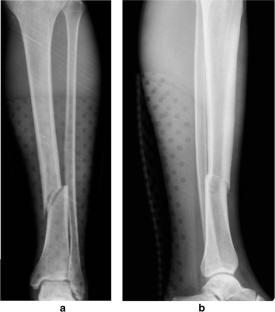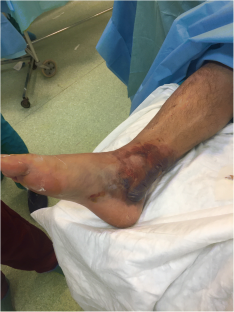 References
1.

Ferenc K (1975) Unusual self mutilation with the purpose of obtaining illegal insurance benefits. Magy Traumatol Orthop Helyreallito Seb 18(1):63–66

2.

Hedjazi A, Hoseinzadeh A, Zarenezhad M, Hassanzadeh R, Mahmoudi D, Ghadipasha M (2013) A report of five cases of self-mutilation for the purpose of insurance fraud. J Forensic Legal Med 20(6):640–643

3.

Puschel K, Hildebrand E, Hitzer K, al-Hashimy S (1998) Self-mutilation as insurance fraud. Unfallchirurgie 24(2):75–80

4.

Palazzolo S (2006) Il falso pentito del caso Borsellino arrestato per truffa alle assicurazioni. La Repubblica (Palermo Ed, IT) Retrieved from www.palermo.repubblica.it

5.

Bergdahl C, Ekholm C, Wennergren D, Nilsson F, Moller M (2016) Epidemiology and patho-anatomical pattern of 2,011 humeral fractures: data from the Swedish Fracture Register. BMC Musculoskelet Disord 17:159

6.

Ekholm R, Adami J, Tidermark J, Hansson K, Tornkvist H, Ponzer S (2006) Fractures of the shaft of the humerus. An epidemiological study of 401 fractures. J Bone Joint Surg Br 88(11):1469–1473

7.

Tytherleigh-Strong G, Walls N, McQueen MM (1998) The epidemiology of humeral shaft fractures. J Bone Joint Surg Br 80(2):249–253

8.

Puschel K, Hildebrand E, Hitzer K, Harms D (1998) Self-mutilating hand and finger injuries among physicians suspected of insurance fraud. Versicherungsmedizin 50(6):232–240

9.

Stacey S, Kent R (2006) Investigation of an alleged mechanism of finger injury in an automobile crash. Int J Legal Med 120:246–251. https://doi.org/10.1007/s00414-005-0036-z
Ethics declarations
Conflict of interest
The authors declare they have no conflict of interest.
About this article
Cite this article
Camarda, L., D'Arienzo, A., Grassedonio, E. et al. Self-inflicted long bone fractures for insurance fraud. Int J Legal Med 133, 1083–1088 (2019). https://doi.org/10.1007/s00414-018-1884-7
Received:

Accepted:

Published:

Issue Date:
Keywords
Long bone fractures

Self-inflicted injuries

Forensic radiology

Insurance fraud