Abstract
Purpose
Second branchial cleft (BC) sinus/fistula anomalies usually present in children. Their definitive management requires complete tract surgical excision, which necessities accurate extension assessment. Our aim is to propose and describe a novel intraoperative endoscopic technique that can help in evaluating the exact BC anomaly tract extension and overcome disadvantages of currently used methods including imaging and intraoperative methylene blue tract injection.
Methods
The innovative intraoperative endoscopic technique involves performing BC sinus/fistula tract intraluminal endoscopy utilizing miniature 1.3 or 1.6 mm all-in-one semi-rigid endoscopes as well as other accessory equipment currently available and used for sialendoscopy for delineation of exact tract extension followed by a complete standard surgical excision tailored to and assisted by the endoscopic procedure.
Results
This novel endoscopic technique was used successfully in five children (age range 8–16 years) presenting with unilateral or bilateral congenital second BC discharging fistula/sinus tracts in the neck. Intraoperative endoscopic assessment took 10–15 min and confirmed the exact tract extension and nature in all patients without complications. Five fistulas and two sinuses were identified and completely surgically resected. No recurrence has been observed after a median follow-up of 29 (range 13–45) months.
Conclusion
Intraoperative second BC fistula/sinus tract endoscopy could help in accurately assessing anomaly extension, thereby assisting in complete surgical excision. This innovative novel endoscopic technique could avoid disadvantages of currently used methods, especially regarding radiation exposure required for imaging children in whom this anomaly usually presents.
Access options
Buy single article
Instant access to the full article PDF.
US$ 39.95
Tax calculation will be finalised during checkout.
Subscribe to journal
Immediate online access to all issues from 2019. Subscription will auto renew annually.
US$ 119
Tax calculation will be finalised during checkout.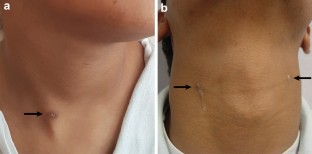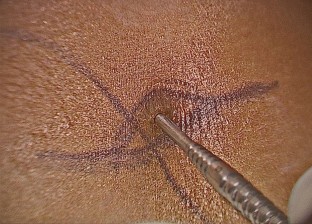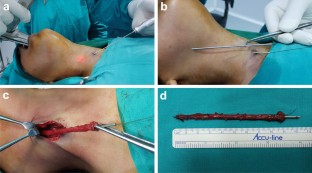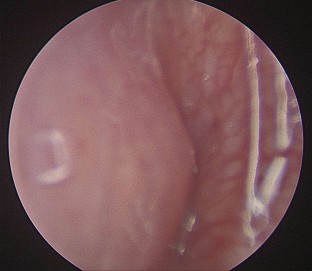 Acknowledgements
The authors would like to thank Dr. Mohamed Khaled Taha (Resident, Department of Otorhinolaryngology-Head & Neck Surgery, Faculty of Medicine, Alexandria University) for his assistance in editing the supplementary, online included, surgical technique video.
Funding
The authors received no financial support for the research, authorship, and/or publication of this article.
Ethics declarations
Conflicts of interest
The authors declare that they have no conflict of interest.
Ethical approval
All procedures performed in studies involving human participants were in accordance with the ethical standards of the institutional and national research committee, and with the 1964 Helsinki Declaration and its later amendments or comparable ethical standards.
Informed consent
Informed consent was obtained from parents or legal guardians of children patients included in the study.
Additional information
Publisher's Note
Springer Nature remains neutral with regard to jurisdictional claims in published maps and institutional affiliations.
Electronic supplementary material
Below is the link to the electronic supplementary material.
Online resource 1 Video demonstrating details of second BC sinus/fistula intraluminal endoscopy for intraoperative assessment of tract extension (MP4 94229 kb)
About this article
Cite this article
Magdy, E.A., Hamza, A., Youssef, A. et al. Second branchial cleft fistula/sinus tract endoscopy: a novel intraoperative technique assisting complete surgical resection. Eur Arch Otorhinolaryngol 278, 833–838 (2021). https://doi.org/10.1007/s00405-020-06158-6
Received:

Accepted:

Published:

Issue Date:
Keywords
Second branchial cleft anomalies

Branchial fistula surgery

Branchial sinus surgery

Endoscopic assessment

Intraoperative tract endoscopy

Endoscopic-assisted surgery