Abstract
Purpose
To summarize the available evidence to explore the effect of different prophylactic cefazolin regimens on postoperative surgical site infection after cesarean section.
Methods
We searched WOS, Pubmed, and EMBASE Database also traced citations in the reference sections of the retrieved studies. English search words: Cesarean section, Surgical site infection, Cefazolin. The majority of the literature are randomized controlled trials comparing varied regimens of cefazolin.
Results
A total of 11 randomized controlled trials and 4 non-randomized controlled trials involving 16,328 pregnant women were eligible. There was no statistically significant difference in the risk of SSI after cesarean section when cefazolin was given at a high dose compared with cefazolin at a low dose (OR 0.77, 95% CI 0.57–1.04, I2 = 0.0%). The risk of SSI after cesarean section was reduced by prophylactic use of cefazolin before skin incision compared with that after the umbilical cord clamping (OR 0.48, 95% CI 0.29–0.82, I2 = 53.4%). Because of the extreme heterogeneity of the combined drug use, no meta-analysis results were provided. The consequences of cefazolin combined with other antibiotics (either orally or intravenously) vary widely. For pregnant women with different risk factors, cefazolin alone or the type, dose and drug route of cefazolin combined with additional antibiotics need to be further studied and explored.
Conclusions
All in all, this article illustrates a better use of cefazolin for the control of Surgical incision site infection in the cesarean section. For pregnant women with cesarean section without high-risk factors of infection, the use of cefazolin is effective, but for pregnant women with different high-risk factors, the specific use of prophylactic antibiotics needs to be further explored.
Access options
Buy single article
Instant access to the full article PDF.
US$ 39.95
Tax calculation will be finalised during checkout.
Subscribe to journal
Immediate online access to all issues from 2019. Subscription will auto renew annually.
US$ 119
Tax calculation will be finalised during checkout.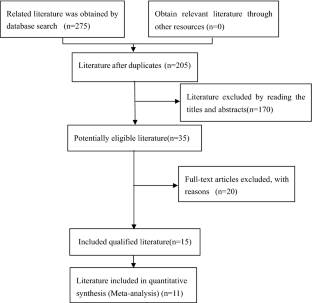 References
1.

Jalil MHA, Abu Hammour K, Alsous M, Awad W, Hadadden R, Bakri F, Fram K (2017) Surgical site infections following caesarean operations at a Jordanian teaching hospital: frequency and implicated factors. Sci Rep. https://doi.org/10.1038/s41598-017-12431-2

2.

Kawakita T, Huang C-C, Landy HJ (2018) Choice of prophylactic antibiotics and surgical site infections after cesarean delivery. Obstet Gynecol 132(4):948–955. https://doi.org/10.1097/aog.0000000000002863

3.

Yildirim G, Gungorduk K, Guven HZ, Aslan H, Celikkol O, Sudolmus S, Ceylan Y (2009) When should we perform prophylactic antibiotics in elective cesarean cases? Arch Gynecol Obstet 280(1):13–18. https://doi.org/10.1007/s00404-008-0845-7

4.

Scholz R, Smith BA, Adams MG, Shah M, Brudner C, Datta A, Hirsch E (2019) A multifaceted surgical site infection prevention bundle for cesarean delivery. Am J Perinatol. https://doi.org/10.1055/s-0039-3400993

5.

La Rosa M, Omere C, Redfern T, Abdelwahab M, Spencer N, Villarreal J, Olson G, Saade GR, Saad AF (2020) The impact of low-dose versus high-dose antibiotic prophylaxis regimens on surgical site infection rates after cesarean delivery. Arch Gynecol Obstet 301(1):69–73. https://doi.org/10.1007/s00404-019-05370-y

6.

Moulton LJ, Lachiewicz M, Liu X, Goje O (2018) Endomyometritis after cesarean delivery in the era of antibiotic prophylaxis: incidence and risk factors. J Matern Fetal Neonatal Med 31(9):1214–1219. https://doi.org/10.1080/14767058.2017.1312330

7.

Hong F, Zhang L, Zhang Y, Sun W, Hong H, Xu Y (2016) Antibiotic prophylaxis to prevent postoperative infectious morbidity in low-risk elective cesarean deliveries: a prospective randomized clinical trial. J Mater Fetal Neonatal Med 29(9):1382–1386

8.

Ahmadzia H, Joshi D, Patel E, Michel L, Heine RP, Coleman J (2015) Dose of preoperative antibiotics and obstetric surgical site infection in morbidly obese women. Am J Obstet Gynecol 212(1):S96

9.

Szente Fonseca SN, Sofia MH, Quintana S, Nogueira FdS, Levin AS (2008) Successful control program to implement the appropriate antibiotic prophylaxis for cesarean section. Rev Inst Med Trop Sao Paulo 50(2):79–82. https://doi.org/10.1590/s0036-46652008000200003

10.

Jyothirmayi CA, Halder A, Yadav B, Samuel ST, Kuruvilla A, Jose R (2017) A randomized controlled double blind trial comparing the effects of the prophylactic antibiotic, Cefazolin, administered at caesarean delivery at two different timings (before skin incision and after cord clamping) on both the mother and newborn. BMC Pregnancy Childbirth. https://doi.org/10.1186/s12884-017-1526-y

11.

Kandil M, Sanad Z, Gaber W (2014) Antibiotic prophylaxis at elective cesarean section: a randomized controlled trial in a low resource setting. J Matern Fetal Neonatal Med 27(6):588–591. https://doi.org/10.3109/14767058.2013.823938

12.

Francis C, Mumford M, Strand ML, Moore ES, Strand EA (2013) Timing of prophylactic antibiotic at cesarean section: a double-blinded, randomized trial. J Perinatol 33(10):759–762. https://doi.org/10.1038/jp.2013.56

13.

Macones GA, Cleary KL, Parry S, Stamilio DM, Cahill AG, Odibo AO, Rampersad R (2012) The timing of antibiotics at cesarean: a randomized controlled trial. Am J Perinatol 29(4):273–276. https://doi.org/10.1055/s-0031-1295657

14.

Sullivan SA, Smith T, Chang E, Hulsey T, Vandorsten P, Soper D (2007) Administration of cefazolin prior to skin incision is superior to cefazolin at cord clamping in preventing postcesarean infectious morbidity: a randomized, controlled trial. Am J Obstet Gynecol. https://doi.org/10.1016/j.ajog.2007.03.022

15.

Sun J, Ding M, Liu J, Li Y, Sun X, Liu T, Chen Y (2013) Prophylactic administration of cefazolin prior to skin incision versus antibiotics at cord clamping in preventing postcesarean infectious morbidity: a systematic review and meta-analysis of randomized controlled trials. Gynecol Obstet Invest 75(3):175–178

16.

Jyothi MS, Kalra JK, Arora A, Patil A, Suri V, Jain V, Shafiq N, Saini SS, Gautam V (2019) Randomized controlled trial of cefazolin monotherapy versus cefazolin plus azithromycin single dose prophylaxis for cesarean deliveries: a developing country's perspective. J Fam Med Prim Care 8(9):3015–3021. https://doi.org/10.4103/jfmpc.jfmpc_593_19

17.

Valent AM, DeArmond C, Houston JM, Reddy S, Masters HR, Gold A, Boldt M, DeFranco E, Evans AT, Warshak CR (2017) Effect of post-cesarean delivery oral cephalexin and metronidazole on surgical site infection among obese women a randomized clinical trial. JAMA 318(11):1026–1034. https://doi.org/10.1001/jama.2017.10567

18.

Ilhan G, Verit Atmaca FF, Kaya A, Ergin AH, Gokmen Karasu AF, Turfan M (2016) Risk factors and microbiology of wound infections following cesarean delivery: experience of a single institution. J Infect Chemother 22(10):667–670. https://doi.org/10.1016/j.jiac.2016.07.001

19.

Pore SM, Sardesai SP, Tapare VS, Kulkarni MV, Malhotra AP, Chavan CS (2012) Single dose cefazolin plus metronidazole versus existing multi-dose regimen for prophylaxis in caesarean section. Indian J Pharmacol 44(2):279–280. https://doi.org/10.4103/0253-7613.93874
Ethics declarations
Conflict of interest
The authors declare that they have no conflict of interest statement.
Ethical approval
Not applicable.
Consent to participate
Not applicable.
Consent for publication
Not applicable.
Availability of data and material
We ensure that the data are accurate and we are willing to make the data public and transparent.
Additional information
Publisher's Note
Springer Nature remains neutral with regard to jurisdictional claims in published maps and institutional affiliations.
About this article
Cite this article
Li, M., Shi, B., Ma, J. et al. Comparing prophylactic use of cefazolin for SSI in cesarean section: a systematic review and meta-analysis. Arch Gynecol Obstet 303, 313–320 (2021). https://doi.org/10.1007/s00404-020-05873-z
Received:

Accepted:

Published:

Issue Date:
Keywords
Cefazolin

Surgical site infection

Cesarean section