Abstract
Purpose
Pelvic organ prolapse (POP) presents a common benign condition in women associated with reduced quality of life (QoL). The use of pessaries is considered a first-line treatment of POP. However, pessaries can cause perforations into adjacent organs resulting in fistulas. We present a series of three cases of rectovaginal fistulas (RVF) due to pessary perforation.
Methods
Three consecutive cases of pessary-induced RVF in patients with POP stage IV were assessed between September 2016 and September 2019. Consensus for therapeutic strategy was reached by an interdisciplinary board.
Results
The RVF were located in the posterior vaginal wall and had a diameter of up to 60 mm. In one of three patients, a two-step approach was chosen with the ostomy being performed at the same time as fistula closure and modified LeFort colpocleisis. It was followed by ostomy closure 3 months later. In two patients, a three-step approach was chosen with the ostomy performed separately due to a local tissue inflammation around RVF. Neither fistula nor POP recurrences have occurred so far.
Conclusion
Combined temporary gastrointestinal diversion, RVF closure and POP therapy can be performed as a two- or three-stage approach. Lack of evidence and standardized algorithms in RVF therapy make further clinical studies essential. We encourage the preoperative assessment of any case of complex rectovaginal fistula by an interdisciplinary board for determining an individualized treatment.
This is a preview of subscription content, log in to check access.
Access options
Buy single article
Instant access to the full article PDF.
US$ 39.95
Price includes VAT for USA
Subscribe to journal
Immediate online access to all issues from 2019. Subscription will auto renew annually.
US$ 199
This is the net price. Taxes to be calculated in checkout.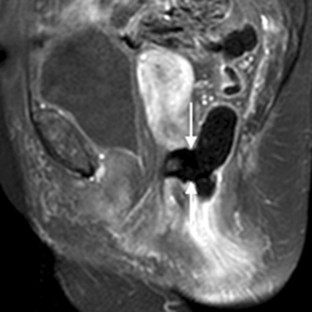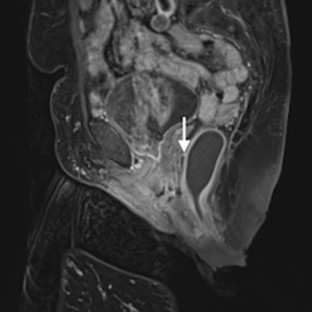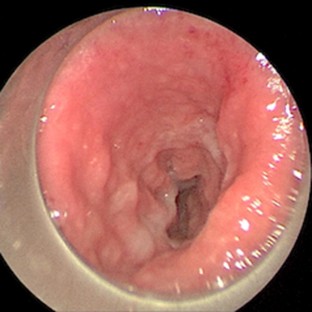 References
1.

Barber MD (2016) Pelvic organ prolapse. BMJ 354:i3853. https://doi.org/10.1136/bmj.i3853

2.

Swift SE (2000) The distribution of pelvic organ support in a population of female subjects seen for routine gynecologic health care. Am J Obstet Gynecol 183(2):277–285. https://doi.org/10.1067/mob.2000.107583

3.

Trowbridge ER, Fultz NH, Patel DA, DeLancey JO, Fenner DE (2008) Distribution of pelvic organ support measures in a population-based sample of middle-aged, community-dwelling African American and white women in southeastern Michigan. Am J Obstet Gynecol 198(5):548e541–546. https://doi.org/10.1016/j.ajog.2008.01.054

4.

Hill AM, Pauls RN, Crisp CC (2019) Practice patterns regarding apical support procedures at time of hysterectomy for pelvic organ prolapse. Female Pelvic Med Reconstr Surg. https://doi.org/10.1097/SPV.0000000000000716

5.

Tulikangas P (2019) Pelvic organ prolapse: ACOG practice bulletin summary, number 214. Obstet Gynecol 134(5):1124–1127. https://doi.org/10.1097/aog.0000000000003520

6.

Torbey MJ (2014) Large rectovaginal fistula due to a cube pessary despite routine follow-up; but what is 'routine'? J Obstet Gynaecol Res 40(11):2162–2165. https://doi.org/10.1111/jog.12476

7.

Yimphong T, Temtanakitpaisan T, Buppasiri P, Chongsomchai C, Kanchaiyaphum S (2018) Discontinuation rate and adverse events after 1 year of vaginal pessary use in women with pelvic organ prolapse. Int Urogynecol J 29(8):1123–1128. https://doi.org/10.1007/s00192-017-3445-x

8.

Arias BE, Ridgeway B, Barber MD (2008) Complications of neglected vaginal pessaries: case presentation and literature review. Int Urogynecol J Pelvic Floor Dysfunct 19(8):1173–1178. https://doi.org/10.1007/s00192-008-0574-2

9.

Cichowski S, Rogers RG (2013) Nonsurgical management of a rectovaginal fistula caused by a Gellhorn pessary. Obstet Gynecol 122(2 Pt 2):446–449. https://doi.org/10.1097/AOG.0b013e31828aec98

10.

Powers K, Grigorescu B, Lazarou G, Greston WM, Weber T (2008) Neglected pessary causing a rectovaginal fistula: a case report. J Reprod Med 53(3):235–237

11.

Reisenauer C, Huebner M (2017) Recto-vaginal fistula after pessary therapy. Arch Gynecol Obstet 295(5):1289–1290. https://doi.org/10.1007/s00404-017-4351-7

12.

Rubin R, Jones KA, Harmanli OH (2010) Vaginal evisceration during pessary fitting and treatment with immediate colpocleisis. Obstet Gynecol 116(Suppl 2):496–498. https://doi.org/10.1097/AOG.0b013e3181da371d

13.

Reisenauer C, Oberlechner E, Schoenfisch B, Wallwiener D, Huebner M (2013) Modified LeFort colpocleisis: clinical outcome and patient satisfaction. Arch Gynecol Obstet 288(6):1349–1353. https://doi.org/10.1007/s00404-013-2930-9

14.

Reisenauer C, Wallwiener D (2011) Treatment of recurrent vaginal eversion after previous Le Fort colpocleisis. Int J Gynaecol Obstet 114(2):161–162. https://doi.org/10.1016/j.ijgo.2011.01.029

15.

DeLeon MF, Sapci I, Akeel NY, Holubar SD, Stocchi L, Hull TL (2019) Diverticular colovaginal fistulas: what factors contribute to successful surgical management? Dis Colon Rectum 62(9):1079–1084

16.

Fu J, Liang Z, Zhu Y, Cui L, Chen W (2019) Surgical repair of rectovaginal fistulas: predictors of fistula closure. Int Urogynecol J 30(10):1659–1665. https://doi.org/10.1007/s00192-019-04082-w

17.

Ryoo SB, Oh HK, Ha HK, Han EC, Kwon YH, Song I, Moon SH, Choe EK, Park KJ (2019) Outcomes of surgical treatments for rectovaginal fistula and prognostic factors for successful closure: a single-center tertiary hospital experiences. Ann Surg Treat Res 97(3):149–156. https://doi.org/10.4174/astr.2019.97.3.149

18.

Ambe PC, Kurz NR, Nitschke C, Odeh SF, Moslein G, Zirngibl H (2018) Intestinal Ostomy. Dtsch Arztebl Int 115(11):182–187. https://doi.org/10.3238/arztebl.2018.0182

19.

Caricato M, Ausania F, Ripetti V, Bartolozzi F, Campoli G, Coppola R (2007) Retrospective analysis of long-term defunctioning stoma complications after colorectal surgery. Colorectal Dis 9(6):559–561. https://doi.org/10.1111/j.1463-1318.2006.01187.x

20.

Robertson I, Leung E, Hughes D, Spiers M, Donnelly L, Mackenzie I, Macdonald A (2005) Prospective analysis of stoma-related complications. Colorectal Dis 7(3):279–285. https://doi.org/10.1111/j.1463-1318.2005.00785.x

21.

Guenaga KF, Lustosa SA, Saad SS, Saconato H, Matos D (2007) Ileostomy or colostomy for temporary decompression of colorectal anastomosis. Cochrane Database Syst Rev 1:CD004647. https://doi.org/10.1002/14651858.CD004647.pub2

22.

Gynecologists TACoOa, Society TAU (2019) Pelvic organ prolapse. Female Pelvic Med Reconstr Surg 25(6):397–408. https://doi.org/10.1097/SPV.0000000000000794

23.

Carberry CL, Tulikangas PK, Ridgeway BM, Collins SA, Adam RA (2017) American urogynecologic society best practice statement: evaluation and counseling of patients with pelvic organ prolapse. Female Pelvic Med Reconstr Surg 23(5):281–287. https://doi.org/10.1097/SPV.0000000000000424
Funding
The authors state that no funding was involved.
Ethics declarations
Conflict of interest
The authors state no conflict of interest.
Ethical approval
All procedures performed in studies involving human participants were in accordance with the ethical standards of the institutional and/or national research committee and with the 1964 Helsinki Declaration and its later amendments or comparable ethical standards.
Informed consent
Informed consent was obtained from all individual participants included in the study.
Additional information
Publisher's Note
Springer Nature remains neutral with regard to jurisdictional claims in published maps and institutional affiliations.
About this article
Cite this article
Wilhelm, P., Rolinger, J., Falch, C. et al. Therapy of pessary-induced rectovaginal fistula and pelvic organ prolapse in elderly patients by vaginal approach and modified LeFort colpocleisis: a case series. Arch Gynecol Obstet 302, 283–287 (2020). https://doi.org/10.1007/s00404-020-05602-6
Keywords
Pelvic organ prolapse

Pessary therapy

Rectovaginal fistula

Colpocleisis

Prolapse therapy