Abstract
We prepared two types of multidimensional gradient hydrogels by simple electrophoresis using spherical graphite electrode. To explore their application in controlled drug release, rhodamine B (RB) and sodium salicylate (SS) were used as oppositely charged drug models respectively to in situ loading into the hydrogels by electrostatic interaction with the charged components accordingly. In both cases, the model drugs and the charged components of the hydrogels were gradiently distributed with the drug concentration increased from the gel surface to the gel core. For the crosslinking gradient hydrogel prepared at 2 V, the network size near the gel surface is about 3 times that of the gel core, and the release rate is 0.85 times of that of the non-gradient hydrogel. For the polymer chain gradient hydrogel prepared at 2.5 V, the relative content of polymer chain near the core of the gel is 2.5 times that of the gel surface, and the release rate is 0.71 times of the non-gradient hydrogel.
This is a preview of subscription content, log in to check access.
Access options
Buy single article
Instant access to the full article PDF.
US$ 39.95
Price includes VAT for USA
Subscribe to journal
Immediate online access to all issues from 2019. Subscription will auto renew annually.
US$ 199
This is the net price. Taxes to be calculated in checkout.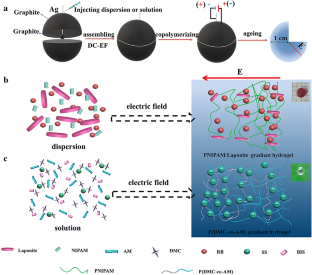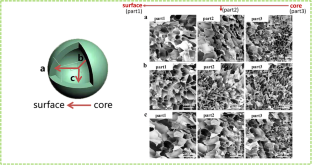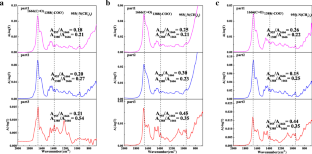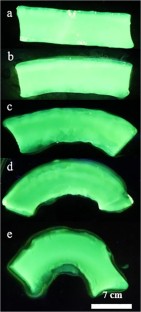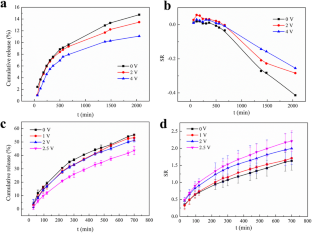 Funding
The work was supported by the Sichuan Science and Technology Program (No. 2018HH0024) and National Natural Science Foundation of China (No. 51773132).
Ethics declarations
Conflict of interest
The authors declare that they have no conflict of interest.
Additional information
Publisher's note
Springer Nature remains neutral with regard to jurisdictional claims in published maps and institutional affiliations.
Electronic supplementary material
About this article
Cite this article
Xu, P., Tan, Y., Wang, X. et al. Multidimensional gradient hydrogel and its application in sustained release. Colloid Polym Sci (2020). https://doi.org/10.1007/s00396-020-04688-3
Received:

Revised:

Accepted:

Published:
Keywords
Multidimensional gradient hydrogel

Controlled release

Electrophoresis

Drug concentration gradient