Abstract
Compared with conventional drug nanocarriers, multifunctional drug delivery systems exhibited characteristic advantages. In this study, we developed a multifunctional drug delivery system possessing stimuli-responsive drug release and cellular imaging. Amphiphilic polymers, methoxypolyethylene glycol-cystamine-tetraphenylethene (mPEG1k-SS-TPE), were synthesized by combining methoxypolyethylene glycol (mPEG1k) and tetraphenylethene (TPE) using reduction-sensitive disulfide bonds that can be disconnected by high level of inherent glutathione (GSH). Size distribution and morphology of mPEG1k-SS-TPE micelles were evaluated. Meanwhile, the reduction-sensitivity of mPEG1k-SS-TPE micelles was surveyed compared with that of mPEG1k-TPE micelles. Nile Red was encapsulated into mPEG1k-SS-TPE micelles to visually observe intracellular drug delivery against SW480 cells. Paclitaxel (PTX) was chosen to be loaded into micelles to evaluate the cytotoxicity against HCT116, HT-29, and SW480.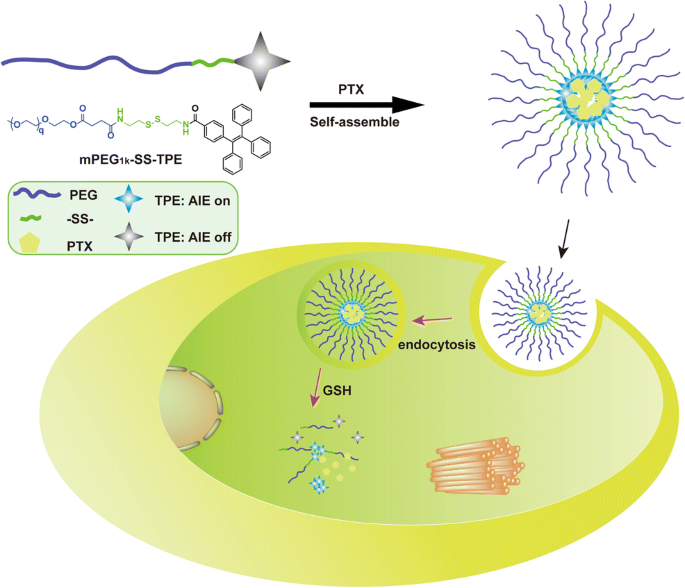 This is a preview of subscription content, log in to check access.
Access options
Buy single article
Instant access to the full article PDF.
US$ 39.95
Price includes VAT for USA
Subscribe to journal
Immediate online access to all issues from 2019. Subscription will auto renew annually.
US$ 199
This is the net price. Taxes to be calculated in checkout.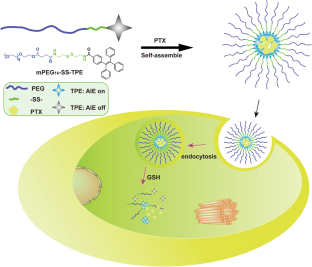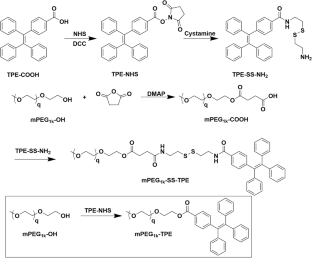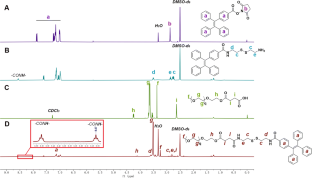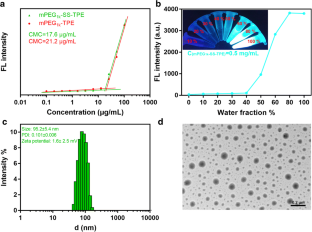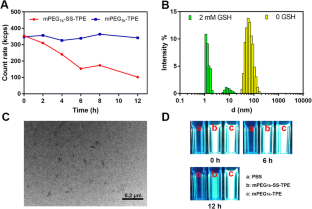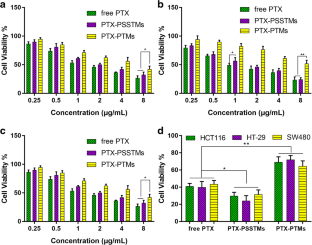 Ethics declarations
Conflict of interest
The authors declare that they have no conflict of interest.
Additional information
Publisher's note
Springer Nature remains neutral with regard to jurisdictional claims in published maps and institutional affiliations.
Electronic supplementary material
About this article
Cite this article
Wang, Q., Gao, F. & Zhou, X. Redox-responsive AIE micelles for intracellular paclitaxel delivery. Colloid Polym Sci (2020). https://doi.org/10.1007/s00396-020-04679-4
Received:

Revised:

Accepted:

Published:
Keywords
Reduction-sensitive

Cellular imaging

Aggregation-induced emission

Paclitaxel