Abstract
Background
Turner syndrome (TS) is a X-chromosomal disease affecting one in 2500–3000 female newborns. TS individuals are at high cardiovascular risk and more likely to be overweight or obese. The aim of this study was to assess left ventricular performance in TS patients through three-dimensional speckle tracking echocardiography (3DSTE) and non-invasive left ventricular pressure–volume loop (PVL) analysis. Moreover, this study focused on the impact of excess weight on the left ventricular efficiency in TS patients.
Methods
Thirty-six TS patients and 19 healthy age-matched controls were included in this study. 3DSTE and non-invasive left ventricular PVL analysis were performed and left ventricular efficiency parameters were calculated.
Results
TS patients had significantly lower values than controls in longitudinal strain (− 16.67 ± 3.23% vs. − 18.47 ± 1.87%; p = 0.029), but significantly higher values for arterial elastance (BSA) (3.31, 1.87–5.88 mmHg/mL vs. 2.99, 2.31–4.61 mmHg/mL; p = 0.011) and cardiac work (BSA) (292,070 ± 71,348 mmHg*mL*HR vs. 248,595 ± 70,510 mmHg*mL*HR; p = 0.036). Compared with normal weight patients, overweight and obese TS subjects demonstrated worse left ventricular efficiency (175.08 ± 17.73 mmHg vs. 157.24 ± 26.75 mmHg; p = 0.037). Even after excluding TS patients with cardiovascular morbidity, arterial elastance (BSA) was compared to healthy peers, significantly increased in TS patients.
Conclusions
3DSTE and non-invasive left ventricular PVL analysis might be useful tools to detect early cardiac changes in TS. Arterial elastance seems to be significantly increased in TS patients, independent of cardiovascular morbidity. Compared with normal weight TS patients, overweight/obese TS patients displayed lower left ventricular efficiency.
This is a preview of subscription content, log in to check access.
Access options
Buy single article
Instant access to the full article PDF.
US$ 39.95
Price includes VAT for USA
Subscribe to journal
Immediate online access to all issues from 2019. Subscription will auto renew annually.
US$ 199
This is the net price. Taxes to be calculated in checkout.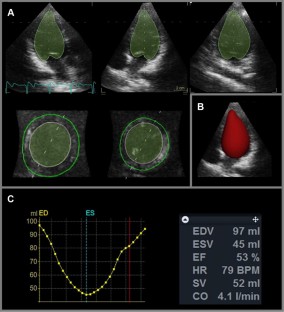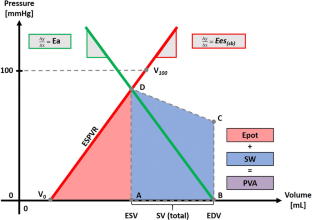 Acknowledgements
We thank Marianne Schmitter-Rohrer for editorial assistance. We would like to thank all study participants and the German Turner Syndrome Association (Turner-Syndrom-Vereinigung Deutschland e.V.) for the interest in our study.
Funding
This study was supported by the Competence Network for Congenital Heart Defects, which received funding from the Federal Ministry of Education and Research, grant number 01GI0601 (2014) and the German Centre for Cardiovascular Research, grant number 81X2800112 (2015).
Ethics declarations
Conflict of interest
None declared.
Patient consent
Prior written informed consent was obtained from all patients or from the parents or legal guardians of patients under legal age.
Ethics approval
Ethics committee of the Ärztekammer des Saarlandes (State Chamber of Physicians of the German federal state of Saarland, approval no. 07/18).
About this article
Cite this article
Oberhoffer, F.S., Abdul-Khaliq, H., Jung, A. et al. Left ventricular remodelling among Turner syndrome patients: insights from non-invasive 3D echocardiography-derived pressure–volume loop analysis. Clin Res Cardiol 109, 892–903 (2020). https://doi.org/10.1007/s00392-019-01579-8
Received:

Accepted:

Published:

Issue Date:
Keywords
Turner syndrome

3D speckle tracking echocardiography

Non-invasive pressure–volume loop analysis

Overweight