Abstract
Purpose
Although surgical therapy for testicular tumors (TT) is often radical orchidectomy, tumor resection with preservation of healthy testicular parenchyma has been proposed. This study herein reports a 20 year single center experience applying testicular sparing surgery (TSS) as a primary operative strategy in pediatric patients. A systematic literature review summarizes the utility and outcomes of TSS in appropriately selected patients.
Methods
Pediatric patients with TT who underwent TSS between 1997 and 2018 were studied. TSS was indicated if patients presented evidence of adequately spared healthy testicular parenchyma on preoperative ultrasound and negative serum tumor markers. A systematic review of the literature was also performed.
Results
12 cases met full inclusion criteria with 10 of 12 subjects in the prepubertal age group. Follow-up was 73 months (range 18–278 months). Only a single male patient (GSCCT) presented with early recurrence and orchidectomy was then performed. No cases of postoperative testicular atrophy were identified. Sexual maturation (Tanner stage) expected for age in each patient was documented. Review of the literature identified 34 published studies including 269 patients (94% prepubertal). Pathologic lesions here were mainly mature teratoma(s)—(62%) with a follow-up period of 4 years. Recurrent tumors were observed in only three patients (1.1%) notably two Leydig Cell Tumors and one Teratoma. Testicular atrophy reportedly occurred in only one single case (0.37%).
Discussion
TSS is a feasible alternative to radical orchidectomy in pediatric male patients with localized TT and negative tumor markers. Long term follow-up is essential to monitor testicular growth, puberty with sexual development and psychological male health.
Access options
Buy single article
Instant access to the full article PDF.
US$ 39.95
Tax calculation will be finalised during checkout.
Subscribe to journal
Immediate online access to all issues from 2019. Subscription will auto renew annually.
US$ 119
Tax calculation will be finalised during checkout.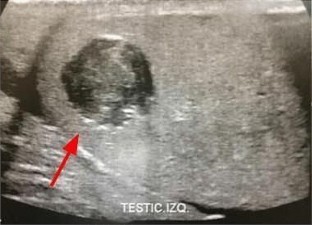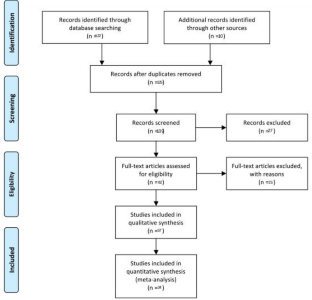 Abbreviations
TT:

Testicular tumors

TSS:

Testicular sparing surgery

GSCCT:

Giant Sertoli cell calcifying tumor
References
1.

Vagni R (2016) Tumores testiculares, PRONACIP (ACACIP), Unidad didáctica 1, Año 7

2.

Galosi AB, Fulvi P, Fabiani A, Servi L et al (2016) Testicular sparing surgery in small testis masses: a multi institutional experience. Arch Ital Urol Androl 88(4):320–324

3.

Borghesi M, Brunocilla E, Schiavina R, Gentile G et al (2015) Role of testis sparing surgery in the conservative management of small testicular masses: oncological and functional perspectives. Actas Urol Esp 39(1):57–62

4.

Albers P, Albrecht B, Ferran AlgabaCarsten CB et al (2011) EAU guidelines on testicular cancer: 2011 update. Eur Urol 60:304–319

5.

Escalante Cateriano J, Ruiz E, de Badiola F, Puigdevall JC et al (2003) Cirugía conservadora en el tratamiento de los tumores benignos de testículo en la infancia. Arch Arg Pediatr 101(3):193

6.

Shaikh F, Murray MJ, Amatruda JF, Coleman N, Nicholson JC, Hale JP, et al (2018) Paediatric extracranial germ-cell tumours. Lancet Oncol. 2016; 17(4): e149-e162. https://doi.org/10.1016/S1470-2045(15)00545-8. Erratum in: Lancet Oncol. 2018; 19(2): e78

7.

Zu'bi F, Koyle M, Rickard M, Beaiti M et al (2019) Testis-sparing surgery for pediatric Leydig cell tumors: evidence of favorable outcomes irrespective of surgical margins. Urology 134:203–208

8.

Hisamatsu E, Takagi S, Nakagawa Y, Sugita Y et al (2010) Prepubertal testicular tumors: a 20-year experience with 40 cases. Int J Urol 17:956–959

9.

Steiner H, Höltl L, Maneschg C, Berger AP et al (2003) Frozen section analysis-guided organ-sparing approach in testicular tumors: technique, feasibility, and long-term results. Urology 62(3):508–513

10.

Mother D, Liberati A, Tetzlaff J et al (2009) Preferred reporting items for systematic reviews and meta-analyses: the PRISMA statement. Ann Intern Med 151(4):264–270

11.

Tröbs R-B et al (2007) Surgery in infants and children with testicular and paratesticular tumors: a single centre experience over a 25-year-period. Klin Pädiatr 219:146–151

12.

Ye Y, He Q, Zheng F, Guo S et al (2017) Trends of testis-sparing surgery for pediatric testicular tumors in South China. BMC Surg 17:31

13.

Nonomura K, Koyama T, Kakizaki H, Murakumo M, Shinohara N, Koyanagi T (2001) Testicular-sparing surgery for the prepubertal testicular tumor experience of two cases with large cell calcifying Sertoli cell tumors. Eur Urol 40:699–704

14.

Antón L, Pérez-Etchepare E, Soriano D, Gómez M, Barrientos G, Tracchia R (2010) Testicular tumors: wide spectrum in our short casuistics. Cir Pediatr 23(4):222–224

15.

Tallen G et al (2011) High reliability of scrotal ultrasonography in the management of childhood primary testicular neoplasms. Klin Padiatr 223:131–137

16.

Bujons A, Caffaratti J, Pascual M, Angerri O, Villavicencio J (2011) Tumores testiculares en la infancia. Actas Urol Esp 35(2):93–98

17.

Ciftci A, Bingo M, Tanyel F, Bu N (2001) Testicular tumors in children. J Pediatr Surg 36(12):1796–1801

18.

Murcia-Pascual FJ, Gracia-Rodríguez R, Vázquez-Rueda F (2016) Testicular and paratesticular tumors in children. Arch Esp Urol 69(10):691–697

19.

Gomez Traverso RE. et al (2000) Neoplasias testiculares en la infancia. Rev Cir Infantil 10 (4)

20.

Ross JH (2009) Prepubertal testicular tumors. Urology 74(1):94–99

21.

Metcalfe PD, Farivar-Mohseni H, Farhad W, McLorie G et al (2003) Pediatric testicular tumors: contemporary incidence and efficacy of testicular preserving surgery. J Urol 170:2412–2416

22.

Hoag N, Afshar K, Youssef D, Masterson J, Murphy J, Macneily A (2013) Cystic intratesticular lesions in pediatric patients. J Pediatr Surg 48(8):1773–1777

23.

Patel AS, Coley BD, Jayanthi VR (2007) Ultrasonography underestimates the volume of normal parenchyma in benign testicular masses. J Urol 178:1730–1732

24.

Slaughenhoupt B, Klauber G (1995) Simple testicular cyst in the neonate. J Ped Surg 30(4):636–637

25.

Emre S, Ozcan R, Elicevik M, Emir H (2016) Testis sparing surgery for Leydig cell pathologies in children. J Pediatr Urol 13(1):8–11

26.

Sávio LF, Prakash N, Clavijo R, Kryvenko O et al (2017) Microsurgical identification and excision of an intratesticular mass. Fertil Steril 107:e16

27.

Cecchetto G, Alaggio R, Bisogno G, Virgone C, Dall P, Terenziani M et al (2010) Sex cord-stromal tumors of the testis in children. A clinicopathologic report from the Italian TREP project. J Pediatr Surg 45(9):1868–1873

28.

Caballero Mora FJ, Muñoz Calvo MT, García RM, Rodríguez de Alarcón J et al (2013) Tumores testiculares y paratesticulares en la infancia y adolescencia. An Pediatr (Barc) 78:6–13

29.

Article O (2007) Surgery in infants and children with testicular and paratesticular tumors: a single centre experience over a 25-year-period. Klin Padiatr 219:146–151

30.

Koski M, Thomas J (2009) Successful bilateral testicular sparing surgery for benign teratoma. J Pediatr Urol 5(1):72–74

31.

Shukla AR, Woodar C, Carr M, Huff D (2004) Experience with sparing testis surgery for testicular teratoma. J Urol 171:161–163

32.

Wu D, Shen N, Lin X, Chen X (2018) Prepubertal testicular tumors in China: a 10-year experience with 67 cases. Pediatr Surg Int 34(12):1339–1343

33.

Sugita Y et al (1999) Testicular and paratesticular tumors in children: 30 years' experience. Aust N Z J Surg 69:505–508

34.

Canda AE, Atmaca AF, Ozdemir AT, Akbulut Z et al (2009) Testis sparing surgery for sequential bilateral testicular tumors. Can J Urol 16(3):4677–4681

35.

Docal I, Pardo A, Alonso P (2001) Epidermoid cyst of the testis: a case report. Pediatr Radiol 31(5):365–367

36.

Kay R (1993) Prepubertal testicular tumor registry. J Urol 150(2 Pt 2):671–674

37.

Tapper D, Lack EE (1983) Teratomas in infancy and childhood: a 54-year experience at the Children's Hospital Medical Center. Ann Surg 198:398–410

38.

Caldwell BT, Saltzman AF, Maccini MA, Cost NG (2018) Appropriateness for testis-sparing surgery based on the testicular tumor size in a pediatric and adolescent population. J Pediatr Urol 15:70.e1-70.e6

39.

Akgor FM, Canda T (1997) Testis sparing surgery for epidermoid cyst of the testis: a case report. Int Urol Nephrol 29(5):587–589

40.

Çakıroğlu B, Sönmez N, Sinanoğlu O, Ateş L, Hilmi S (2015) Testicular epidermoid cyst. Afr J Paediatr Surg 12(1):89–91

41.

Ceylan H, Ortaç R, Karaca I, Sari I, Brah I (2004) Case report simple testicular cyst: a rare cause of scrotal swelling. Int J Urol 11(5):352–354

42.

Friend J, Barker A, Khosa J, Samnakay N (2016) Benign scrotal masses in children—some new lessons learned. J Pediatr Surg 51(10):1737–1742

43.

Romo Munoz I, Mu R, Nú V, Dore M, Sánchez A, González-peramato P et al (2017) Tumores testiculares en la edad pediátrica: indicaciones de la cirugía conservadora. An Pediatr (Barc) 88(5):253–258

44.

Kao C, Cornejo K, Ulbright T, Young R (2015) Juvenile granulosa cell tumors of the testis: a clinicopathologic study of 70 cases with emphasis on its wide morphologic spectrum. Am J Surg Pathol 39(9):1159–1169

45.

Liu P, Li W, Song H, Jiao L, Zhang W, Sun N (2018) Characteristics, treatment decisions and outcomes of prepubertal testicular germ cell tumor: a descriptive analysis from a large Chinese center. J Pediatr Urol 14(5):443.e1-443.e7

46.

Marte A, Pintozzi L, Cretì G, Lelli P, Dacia C, Renzo D et al (2017) Long-term follow-up of testicular microlithiasis in children and adolescents: multicenter prospective cohort study of the italian society of pediatric urology. Eur J Pediatr Surg 27(2):155–160

47.

Pearse I, Glick RD, Abramson S, Gerald W, Shamberger R, La Quaglia M (1999) Surgery for benign testicular tumors. J Pediatr Surg 34(6):1000–1003

48.

Tracey AJ, Cerwinka WH (2017) Benign large-cell calcifying sertoli tumor of the testis in a 13-year-old male patient treated with partial orchiectomy. Urology 107:226–228

49.

Garrett J, Cartwright P, Snow B, Coffin C (2000) Cystic testicular lesions in the pediatric population. J Urol 163(3):928–936

50.

Brown B, Ram A, Clayton P, Humphrey G (2007) Conservative management of bilateral Sertoli cell tumors of the testicle in association with the Carney complex: a case report. J Pediatr Surg 42:E13–E15

51.

Rushton HG et al (1990) Testicular sparing surgery for prepubertal teratoma of the testis; a clinical and pathological study. J Urol 144:726–730

52.

Lev R et al (2002) Epidermoid cyst of the testis in an adolescent: case report and review of the evolution of the surgical management. J Pediatr Surg 37(1):121–123

53.

Otguner M et al (1997) Testis sparing surgery for epidermoid cyst of the testis: a case report. Int Urol Nephrol 29(5):587–589
Ethics declarations
Conflict of interest
The authors declare that they have no conflict of interest.
Ethics approval
This retrospective study involving human participants was in accordance with the ethical standards of the institutional and national research committee and with the 1964 Helsinki Declaration and its later amendments or comparable ethical standards. The Human Investigation Committee (IRB) approved this study.
Consent to publish
Participants have consented to the submission of the study series to the journal.
Additional information
Publisher's Note
Springer Nature remains neutral with regard to jurisdictional claims in published maps and institutional affiliations.
Annex
Annex
Search query
(('testis sparing surgery'/exp OR 'partial orchiectomy':ti,ad OR 'parenchymal surgery':ti,ab) AND ('testis tumor'/exp OR 'testicular tumor':ti,ab)) AND ([adolescent]/lim OR [child]/lim OR [infant]/lim OR [preschool]/lim OR [school]/lim)
About this article
Cite this article
Bois, J.I., Vagni, R.L., de Badiola, F.I. et al. Testis-sparing surgery for testicular tumors in children: a 20 year single center experience and systematic review of the literature. Pediatr Surg Int 37, 607–616 (2021). https://doi.org/10.1007/s00383-020-04850-6
Accepted:

Published:

Issue Date:
Keywords
Testicular tumor

Testis-sparing surgery

Pediatric tumors

Germ cell tumors