Abstract
Purpose
After treating many adopted patients with congenital colorectal conditions, our goal was to understand if parents were properly counseled about their child's medical needs before adoption.
Methods
A comprehensive questionnaire was developed. Recruitment occurred by social media and colorectal database.
Results
48 parents participated. Adopted children were primarily male (60%), internationally adopted (75%), and a median age of 2.5 years (range newborn-13yo). While 96% of parents received medical records, 41% had incorrect/missing information. Most patients had an anorectal malformation (83%, Table 1), and a third had the primary pull-through prior to adoption (16). Nearly all required a surgical procedure after adoption (87%), including a redo pull-through (19%). Children were frequently incontinent of stool (83%) and urine (46%). In some families, the medical condition negatively affected the relationship between the parent and adopted child (12.5%), parent and other siblings (40.5%), and adopted child and other siblings (19%). 58% of parents state managing their child's medical condition was more difficult than anticipated. Family, friends, and the medical team was noted as the most helpful support systems.
Conclusion
We strongly recommend putting support systems in place, obtaining as much medical information as possible, preparing for possible lifelong management, and consulting with a specialized colorectal team before adoption.
Access options
Buy single article
Instant access to the full article PDF.
US$ 39.95
Tax calculation will be finalised during checkout.
Subscribe to journal
Immediate online access to all issues from 2019. Subscription will auto renew annually.
US$ 119
Tax calculation will be finalised during checkout.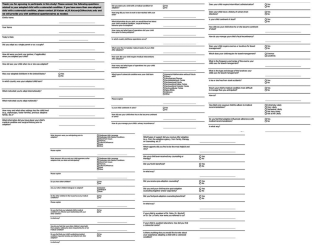 References
1.

https://adoptionnetwork.com/adoption-statistics. Accessed Nov 2020

2.

Johnson DE (2005) International adoption: what is fact, what is fiction, and what is the future? Pediatr Clin North Am 52:1221–1246

3.

Selman P (2009) The rise and fall of intercountry adoption in the 21st century. Int Soc Work 52(5):575–594

4.

Landgren M, Svensson L, Stromland K, Gronlund MA (2010) Prenatal alcohol exposure and neurodevelopmental disorders in children adopted from Eastern Europe. Pediatrics 125:e1178–e1185

5.

Hansson E, Svensson H, Becker M (2012) Adopted children with cleft lip or palate, or both, require special needs cleft surgery. J Plast Surg Hand Surg 46:75–79

6.

Cochran ME, Nelson KR, Robin NH (2014) International adoption of children with birth defects: current knowledge and areas for further research. Co-pediatrics 26:6

7.

https://www.psy-ed.com/wpblog/psychological-issues-adopted-children/. Accessed Nov 2020

8.

Weitzman C, Albers L (2005) Long-term developmental, behavioral, and attachment outcomes after international adoption. Pediatr Clin N Am 52:1395–1419
Additional information
Publisher's Note
Springer Nature remains neutral with regard to jurisdictional claims in published maps and institutional affiliations.
About this article
Cite this article
Hall, J., Schletker, J., Judd-Glossy, L. et al. A review of adopted colorectal patients: a parent's perspective. Pediatr Surg Int (2021). https://doi.org/10.1007/s00383-020-04837-3
Keywords
Adoption

Colorectal

Anorectal malformation