This is a preview of subscription content, log in to check access.
Access options
Buy single article
Instant access to the full article PDF.
US$ 39.95
Price includes VAT for USA
Subscribe to journal
Immediate online access to all issues from 2019. Subscription will auto renew annually.
US$ 199
This is the net price. Taxes to be calculated in checkout.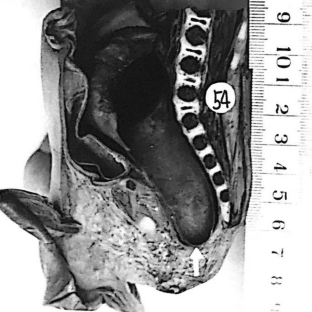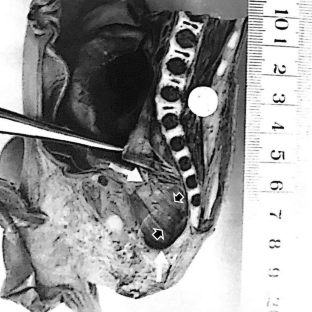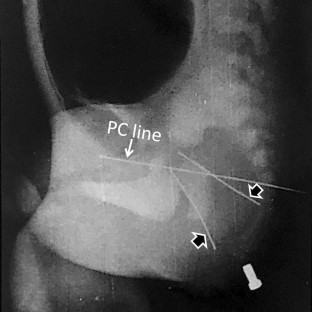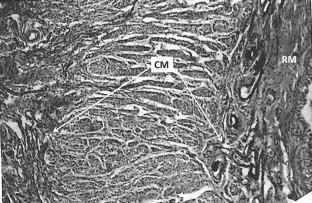 References
1.

Li L, Ren X, Xiao H, Wang CL, Xu H, Ming A, Wang X, Li Z, Diao M, Cheng W (2020) Normal anorectal musculatures and changes in anorectal malformation. Pediatr Surg Int 36:103–111. https://doi.org/10.1007/s00383-019-04583-1

2.

Takahashi T, Fukumoto K, Yamoto M, Nakaya K, Sekioka A, Nomura A, Yamada Y, Urushihara N (2020) Long-term follow-up for anorectal function after anorectoplasty in patients with high/intermediate imperforate anus: a single center experience. Surg Today. https://doi.org/10.1007/s00595-020-01973-0

3.

Ichijo C, Kaneyama K, Hayashi Y, Koga H, Okazaki T, Lane GJ, Kurosakib Y, Yamataka A (2008) Midterm postoperative clinicoradiologic analysis of surgery for high/intermediate-type imperforate anus: prospective comparative study between laparoscopy-assisted and posterior sagittal anorectoplasty. J Pediatr Surg 43:158–163. https://doi.org/10.1007/s00383-019-04583-1

4.

Wang C, Li Z, Chen Z, Qu C (1982) X-ray Localization of the Puborectalis in neonate and anorectal malformation and its Clinical Implications. Chin J Pediatr Surg 3:84–86 (in Chinese)

5.

Li L, Ren X, Ming A, Xu H, Sun R, Zhou Y, Liu X, Sun H, Li Q, Li X, Zhang Z, Cheng W, Diao M, Tam PKH (2020) Laparoscopic surgical technique to enhance the management of anorectal malformations: 330 cases' experience in a single center. Pediatr Surg Int 36:279–287. https://doi.org/10.1007/s00383-019-04614-x

6.

Xiao H, Huang R, Cui D, Xiao P, Diao M, Li L (2018) Histopathologic and immunohistochemical findings in congenital anorectal malformations. Medicine (Baltimore) 97:e11675
Acknowledgements
We thank Professor Paul KH Tam for his help and support in revising the article.
Ethics declarations
Conflict of interest
The authors have no conflict of interest to disclose.
Additional information
Publisher's Note
Springer Nature remains neutral with regard to jurisdictional claims in published maps and institutional affiliations.
This reply refers to the comment available at https://doi.org/10.1007/s00383-020-04680-6.
About this article
Cite this article
Li, L., Diao, M., Ren, X. et al. Reply to the letter to the editor concerning: "Normal anorectal musculatures and changes in anorectal malformation.". Pediatr Surg Int 36, 987–990 (2020). https://doi.org/10.1007/s00383-020-04674-4
Accepted:

Published:

Issue Date: