Abstract
Although most children with Hirschsprung disease ultimately achieve functional and comfortable stooling, some will experience a variety of problems after pull-through surgery. The most common problems include soiling, obstructive symptoms, enterocolitis, and failure to thrive. The purpose of this guideline is to present a rational approach to the management of postoperative soiling in children with Hirschsprung disease. The American Pediatric Surgical Association Hirschsprung Disease Interest Group engaged in a literature review and group discussions. Expert consensus was then used to summarize the current state of knowledge regarding causes, methods of diagnosis, and treatment approaches to children with soiling symptoms following pull-through for Hirschsprung disease. Causes of soiling after pull-through are broadly categorized as abnormalities in sensation, abnormalities in sphincter control, and "pseudo-incontinence." A stepwise algorithm for the diagnosis and management of soiling after a pull-through for Hirschsprung disease is presented; it is our hope that this rational approach will facilitate treatment and optimize outcomes.
This is a preview of subscription content, log in to check access.
Access options
Buy single article
Instant access to the full article PDF.
US$ 39.95
Price includes VAT for USA
Subscribe to journal
Immediate online access to all issues from 2019. Subscription will auto renew annually.
US$ 199
This is the net price. Taxes to be calculated in checkout.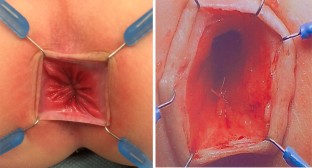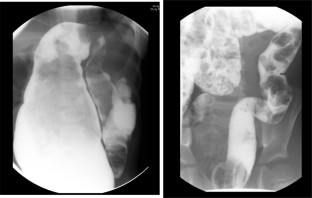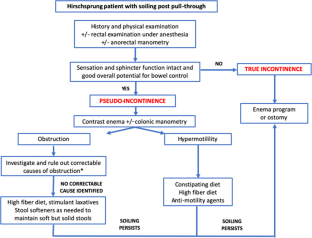 References
1.

Dasgupta R, Langer JC (2008) Evaluation and management of persistent problems after surgery for Hirschsprung disease in a child. J Pediatr Gastroenterol Nutr. 46(1):13–19

2.

Levitt MA, Dickie B, Pena A (2012) The Hirschsprungs patient who is soiling after what was considered a "successful" pull-through. Semin Pediatr Surg. 21(4):344–353

3.

Langer JC, Rollins MD, Levitt M, Gosain A, Torre L, Kapur RP et al (2017) Guidelines for the management of postoperative obstructive symptoms in children with Hirschsprung disease. Pediatr Surg Int. 33(5):523–526

4.

Kaul A, Garza JM, Connor FL, Cocjin JT, Flores AF, Hyman PE et al (2011) Colonic hyperactivity results in frequent fecal soiling in a subset of children after surgery for Hirschsprung disease. J Pediatr Gastroenterol Nutr. 52(4):433–436

5.

Langer JC (2012) Hirschsprung disease. In: Coran AG, Grosfeld JL, James A, O'Neill J, Fonkalsrud EW (eds) Pediatric surgery, 7th edn. Elsevier, Amsterdam

6.

Martin LW, Torres AM, Fischer JE, Alexander F (1985) The critical level for preservation of continence in the ileoanal anastomosis. J Pediatr Surg. 20(6):664–667

7.

Sun X, Wang R, Zhang L, Li D, Li Y (2012) Efficacy of pelvic floor muscle training for the treatment of fecal incontinence after Soave procedure for Hirschsprung disease. Eur J Pediatr Surg = Zeitschrift fur Kinderchirurgie 22(4):300–304

8.

Banasiuk M, Banaszkiewicz A, Piotrowski D, Albrecht P, Kaminski A, Radzikowski A (2016) 3D high-definition manometry in evaluation of children after surgery for Hirschsprung's disease: A pilot study. Advances in medical sciences. 61(1):18–22

9.

Di Lorenzo C, Solzi GF, Flores AF, Schwankovsky L, Hyman PE (2000) Colonic motility after surgery for Hirschsprung's disease. The American journal of gastroenterology. 95(7):1759–1764

10.

Rodriguez L, Sood M, Di Lorenzo C, Saps M (2017) An ANMS-NASPGHAN consensus document on anorectal and colonic manometry in children. Neurogastroenterol Motil 29(1):e12944

11.

Hsu WM, Chen CC (1999) Clinical and manometric evaluation of postoperative fecal soiling in patients with Hirschsprung's disease. J Formos Med Assoc = Taiwan yi zhi 98(6):410–414

12.

Wildhaber BE, Pakarinen M, Rintala RJ, Coran AG, Teitelbaum DH (2004) Posterior myotomy/myectomy for persistent stooling problems in Hirschsprung's disease. J Pediatr Surg 39(6):920–926

13.

Minkes RK, Langer JC (2000) A prospective study of botulinum toxin for internal anal sphincter hypertonicity in children with Hirschsprung's disease. J Pediatr Surg. 35(12):1733–1736

14.

Santoro GA, Eitan BZ, Pryde A, Bartolo DC (2000) Open study of low-dose amitriptyline in the treatment of patients with idiopathic fecal incontinence. Dis Colon Rectum 43(12):1676–1681
Ethics declarations
Conflict of interest
The authors declare that they have no conflict of interest.
Ethical approval
This article does not contain any studies with human participants or animals performed by any of the authors.
Additional information
Publisher's Note
Springer Nature remains neutral with regard to jurisdictional claims in published maps and institutional affiliations.
About this article
Cite this article
Saadai, P., Trappey, A.F., Goldstein, A.M. et al. Guidelines for the management of postoperative soiling in children with Hirschsprung disease. Pediatr Surg Int 35, 829–834 (2019). https://doi.org/10.1007/s00383-019-04497-y
Accepted:

Published:

Issue Date:
Keywords
Hirschsprung disease

Soiling

Incontinence

Pseudo-incontinence

Bowel management

Pull-through