Abstract
Purpose
Previous histological studies have shown a variable incidence of genital lichen sclerosus (LS). However, the results of these studies were inconsistent. To overcome the limitation of individual studies, we performed this systematic review to explore the true incidence of LS.
Methods
A comprehensive search of Pubmed, Embase, Web of Science and Cochrane Library was performed including cross-referencing independently by two assessors.
Results
A total of 22 articles published from 1980 to 2017 were included in our study. The proportion of LS in those with phimosis had been described in many literature studies, ranging from 2 to 95%. The actual incidence of LS is thought to be clinically underestimated by as much as 50%.
Conclusions
The true incidence of LS in boys is more common than previously realized. LS may be observed in foreskin with or without phimosis. The presence of acquired phimosis may be an aggravating factor in the incidence of LS. The diagnosis LS must be based on biopsy for acquired phimosis because clinical findings underestimated the incidence of LS.
Access options
Buy single article
Instant access to the full article PDF.
USD 39.95
Price includes VAT (USA)
Tax calculation will be finalised during checkout.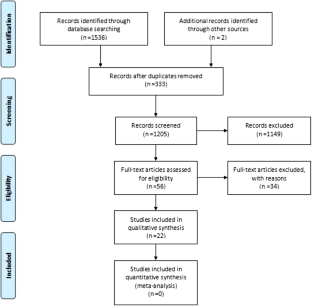 References
1.

Fistarol SK, Itin PH (2013) Diagnosis and treatment of lichen sclerosus: an update. Am J Clin Dermatol 14(1):27–47

2.

Gargollo PC, Kozakewich HP, Bauer SB, Borer JG, Peters CA, Retik AB, Diamond DA (2005) Balanitis xerotica obliterans in boys. J Urol 174(4 Pt 1):1409–1412

3.

Jayakumar S, Antao B, Bevington O, Furness P, Ninan GK (2012) Balanitis xerotica obliterans in children and its incidence under the age of 5 years. J Pediatr Urol 8(3):272–275

4.

Boksh K, Patwardhan N (2017) Balanitis xerotica obliterans: has its diagnostic accuracy improved with time? JRSM Open 8(6):2054270417692731

5.

Depasquale I, Park AJ, Bracka A (2000) The treatment of balanitis xerotica obliterans. BJU Int 86(4):459–465

6.

Catterall RD, Oates JK (1962) Treatment of balanitis xerotica obliterans with hydrocortisone injections. Br J Vener Dis 38:75–77

7.

Farrell AM, Marren P, Dean D, Wojnarowska F (1999) Lichen sclerosus: evidence that immunological changes occur at all levels of the skin. Br J Dermatol 140(6):1087–1092

8.

Azurdia RM, Luzzi GA, Byren I, Welsh K, Wojnarowska F, Marren P, Edwards A (1999) Lichen sclerosus in adult men: a study of HLA associations and susceptibility to autoimmune disease. Br J Dermatol 140(1):79–83

9.

Neill SM, Lewis FM, Tatnall FM, Cox NH (2010) British Association of Dermatologists' guidelines for the management of lichen sclerosus 2010. Br J Dermatol 163(4):672–682

10.

Wilkinson DJ, Lansdale N, Everitt LH, Marven SS, Walker J, Shawis RN, Roberts JP, Mackinnon AE, Godbole PP (2012) Foreskin preputioplasty and intralesional triamcinolone: a valid alternative to circumcision for balanitis xerotica obliterans. J Pediatr Surg 47(4):756–759

11.

Celis S, Reed F, Murphy F, Adams S, Gillick J, Abdelhafeez AH, Lopez PJ (2014) Balanitis xerotica obliterans in children and adolescents: a literature review and clinical series. J Pediatr Urol 10(1):34–39

12.

Bale PM, Lochhead A, Martin HC, Gollow I (1987) Balanitis xerotica obliterans in children. Pediatr Pathol 7(5–6):617–627

13.

Mattioli G, Repetto P, Carlini C, Granata C, Gambini C, Jasonni V (2002) Lichen sclerosus et atrophicus in children with phimosis and hypospadias. Pediatr Surg Int 18(4):273–275

14.

Kiss A, Kiraly L, Kutasy B, Merksz M (2005) High incidence of balanitis xerotica obliterans in boys with phimosis: prospective 10-year study. Pediatr Dermatol 22(4):305–308

15.

Jasaitiene D, Valiukeviciene S, Vaitkiene D, Jievaltas M, Barauskas V, Gudinaviciene I, Franke I, Gollnick H (2008) Lichen sclerosus et atrophicus in pediatric and adult male patients with congenital and acquired phimosis. Medicina (Kaunas) 44(6):460–466

16.

Irkilata L, Bakirtas M, Aydin HR, Aydin M, Demirel HU, Adanur S, Moral C, Atilla MK (2016) Pathological investigation of childhood Foreskin: are Lichen sclerosus and phimosis common? J Coll Physicians Surg Pak 26(2):134–137

17.

Somov P, Chan BKY, Wilde C, Corbett H (2017) Bleeding after circumcision is more likely in children with lichen sclerosus (balanitis xerotica obliterans). J Pediatr Urol 13(2):208 e201–e208

18.

Sneppen I, Thorup J (2016) Foreskin Morbidity in Uncircumcised Males. Pediatrics 137(5):e20154340

19.

Homer L, Buchanan KJ, Nasr B, Losty PD, Corbett HJ (2014) Meatal stenosis in boys following circumcision for lichen sclerosus (balanitis xerotica obliterans). J Urol 192(6):1784–1788

20.

Kuehhas FE, Miernik A, Weibl P, Schoenthaler M, Sevcenco S, Schauer I, Tosev G, Oezsoy M, Lassmann J (2013) Incidence of balanitis xerotica obliterans in boys younger than 10 years presenting with phimosis. Urol Int 90(4):439–442

21.

Bochove-Overgaauw DM, Gelders W, De Vylder AM (2009) Routine biopsies in pediatric circumcision: (non) sense? J Pediatr Urol 5(3):178–180

22.

Shankar KR, Rickwood AM (1999) The incidence of phimosis in boys. BJU Int 84(1):101–102

23.

Meuli M, Briner J, Hanimann B, Sacher P (1994) Lichen sclerosus et atrophicus causing phimosis in boys: a prospective study with 5-year followup after complete circumcision. J Urol 152(3):987–989

24.

Clemmensen OJ, Krogh J, Petri M (1988) The histologic spectrum of prepuces from patients with phimosis. Am J Dermatopathol 10(2):104–108

25.

Chalmers RJ, Burton PA, Bennett RF, Goring CC, Smith PJ (1984) Lichen sclerosus et atrophicus. A common and distinctive cause of phimosis in boys. Arch Dermatol 120(8):1025–1027

26.

Pilatz A, Altinkilic B, Schormann E, Maegel L, Izykowski N, Becker J, Weidner W, Kreipe H, Jonigk D (2013) Congenital phimosis in patients with and without lichen sclerosus: distinct expression patterns of tissue remodeling associated genes. J Urol 189(1):268–274

27.

Naji H, Jawad E, Ahmed HA, Mustafa R (2013) Histopathological examination of the prepuce after circumcision: Is it a waste of resources? Afr J Paediatr Surg 10(2):164–166

28.

Becker K (2011) Lichen sclerosus in boys. Dtsch Arztebl Int 108(4):53–58

29.

Ghysel C, Vander Eeckt K, Bogaert GA (2009) Long-term efficiency of skin stretching and a topical corticoid cream application for unretractable foreskin and phimosis in prepubertal boys. Urol Int 82(1):81–88

30.

Yardley IE, Cosgrove C, Lambert AW (2007) Paediatric preputial pathology: are we circumcising enough? Ann R Coll Surg Engl 89(1):62–65

31.

Rickwood AM, Hemalatha V, Batcup G, Spitz L (1980) Phimosis in boys. Br J Urol 52(2):147–150

32.

Tokgoz H, Polat F, Tan MO, Erdem O, Bozkirli I (2004) Histopathological evaluation of the preputium in preschool and primary school boys. Int Urol Nephrol 36(4):573–576

33.

Abara EO (2017) Prepuce health and childhood circumcision: Choices in Canada. Can Urol Assoc J 11(1–2Suppl1):S55–S62

34.

Murphy R (2010) Lichen sclerosus. Dermatol Clin 28(4):707–715

35.

Philippou P, Shabbir M, Ralph DJ, Malone P, Nigam R, Freeman A, Muneer A, Minhas S (2013) Genital lichen sclerosus/balanitis xerotica obliterans in men with penile carcinoma: a critical analysis. BJU Int 111(6):970–976

36.

Nelson DM, Peterson AC (2011) Lichen sclerosus: epidemiological distribution in an equal access health care system. J Urol 185(2):522–525
Funding
This work was supported by Health and Family Planning Commission of Sichuan Province Research Projects (Project no. 18PJ038).
Ethics declarations
Conflict of interest
The authors have no relevant financial relationships with the article to disclose.
About this article
Cite this article
Li, J., Deng, C. & Peng, Q. Underestimation of genital lichen sclerosus incidence in boys with phimosis: results from a systematic review. Pediatr Surg Int 34, 1245–1250 (2018). https://doi.org/10.1007/s00383-018-4357-7
Accepted:

Published:

Issue Date:
Keywords
Children

Lichen sclerosus

Prevalence

Systematic review