Abstract
The response of the North Pacific storm track to the mesoscale sea surface temperature (SST) in winter is investigated via a global high-resolution atmospheric model. A simulation forced by eddy-resolving SST is compared with a simulation in which the mesoscale SST is filtered out. The results show that removing the mesoscale SST could greatly influence the storm track in the free atmosphere, with a significant decrease of approximately 20% in the local region and a southward shift downstream over the eastern North Pacific. Compared with those in previous studies, the responses of the storm track seem to be independent from models. The underlying mechanism is that changes in the boundary layer induced by mesoscale SST lead to convergence at the surface through pressure adjustment, forcing a secondary circulation along Kuroshio and Oyashio confluence region (KOCR). Then the winter mean vertical eddy fluxes are greatly suppressed over KOCR after removing the mesoscale SST, transporting less heat and moisture into the free atmosphere. Furthermore, the response of baroclinicity and baroclinic energy conversion was investigated, which bears much resemblance with the changes of storm track, indicating the important role on the response of storm track to mesoscale SST.
This is a preview of subscription content, log in to check access.
Access options
Buy single article
Instant access to the full article PDF.
US$ 39.95
Price includes VAT for USA
Subscribe to journal
Immediate online access to all issues from 2019. Subscription will auto renew annually.
US$ 199
This is the net price. Taxes to be calculated in checkout.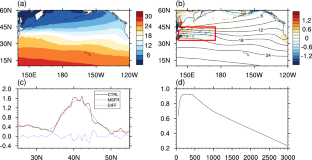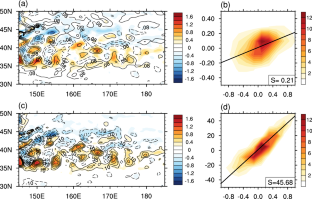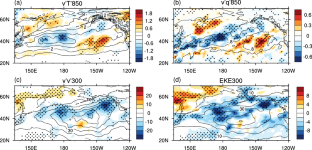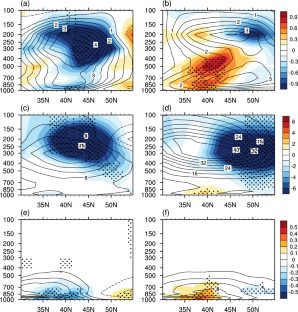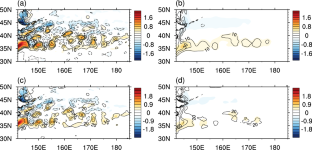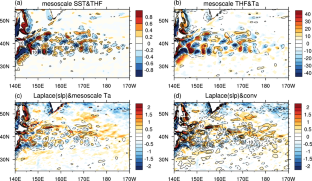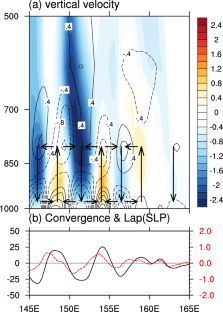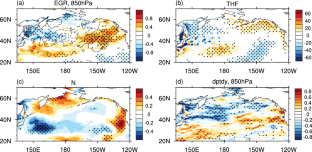 Acknowledgements
This study is supported by the National Natural Science Foundation of China (Grant Nos. 41490642, 41576025, 41776030 and 41806034). We appreciate three reviewers for their suggestions to improve the manuscript substantially.
Additional information
Publisher's Note
Springer Nature remains neutral with regard to jurisdictional claims in published maps and institutional affiliations.
About this article
Cite this article
Zhang, C., Liu, H., Xie, J. et al. North Pacific storm track response to the mesoscale SST in a global high-resolution atmospheric model. Clim Dyn (2020). https://doi.org/10.1007/s00382-020-05343-x
Received:

Accepted:

Published:
Keywords
Storm track

Mesoscale SST

Air–sea interaction

CAM4