Abstract
Background
Hydrocephalus is diagnosed when an accumulating amount of cerebrospinal fluid (CSF) fails to circulate and/or absorbed in the ventricular system. Based on its etiology, hydrocephalus can be classified into infectious and non-infectious hydrocephalus. In children, non-infectious hydrocephalus includes congenital hydrocephalus, posthemorrhagic hydrocephalus, neural tube defect–related hydrocephalus, and tumor-related hydrocephalus. Regardless of the cause, a CSF diversion device is placed to divert the excess fluid from the ventricles into peritoneal cavity. Among all, ventriculoperitoneal (VP) shunt is arguably the most commonly used CSF diversion device to date. Until now, the long-term neurodevelopmental impact of VP shunt placement in non-infectious hydrocephalus patients remained unclear.
Objective
This study aims to evaluate the neurodevelopmental outcomes in children with non-infectious hydrocephalus who had VP shunt placement.
Materials and methods
Systematic searches were performed using PubMed, Google Scholar, Scopus databases, and reference lists. Publications that fulfilled the inclusion criteria were included in the meta-analysis. Calculation of Mantel-Haezel risk ratio (RR) was applied, and heterogeneity index (I2) test was used to evaluate the existence of heterogeneity in all studies. Risk of bias was assessed based on the criteria from the Newcastle-Ottawa Scale (NOS).
Results
Of the 1929 studies identified, 12 publications were concluded to have fulfilled the inclusion criteria. Results from the meta-analysis showed that the risks of cerebral palsy, visual and hearing impairment, epilepsy, or seizures are significantly higher in children with non-infectious hydrocephalus who already had VP shunt placement (shunted non-infectious hydrocephalus, S-NIH) compared to that of the healthy control. The meta-analysis on intelligent quotient (IQ) and mental development index (MDI) showed that S-NIH children tend to score lower IQ and acquire risk of having mental development delay. On motoric development, S-NIH children scored lower motoric score and have significantly higher risk of motor development delay compared to control. Although normal children tend to have more internalizing behavior compared to S-NIH children, overall assessment on the risk of behavioral abnormalities showed that the differences between these two groups are insignificant.
Conclusion
S-NIH children have significantly higher risks of disabilities and mental and motoric development delays; thus, planning on continuous rehabilitation for children with non-infectious hydrocephalus who already had placement of VP shunt is important to acquire their optimum potentials and quality of life.
Access options
Buy single article
Instant access to the full article PDF.
US$ 39.95
Tax calculation will be finalised during checkout.
Subscribe to journal
Immediate online access to all issues from 2019. Subscription will auto renew annually.
US$ 119
Tax calculation will be finalised during checkout.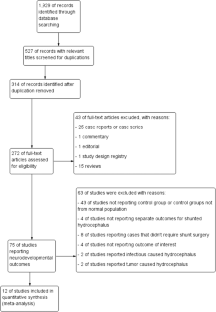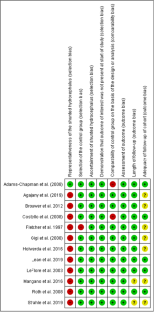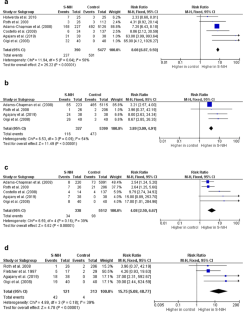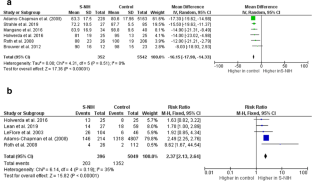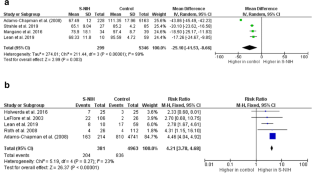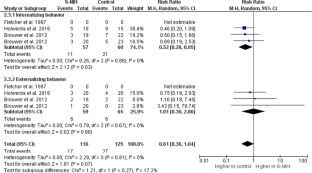 Data availability
All data generated or analyzed during this study are included in this published article and its supplementary information files.
References
1.

Rekate HL (2009) A contemporary definition and classification of hydrocephalus. Semin Pediatr Neurol 16(1):9–15. https://doi.org/10.1016/j.spen.2009.01.002

2.

Dewan MC, Rattani A, Mekary R, Glancz LJ, Yunusa I, Baticulon RE, Fieggen G, Wellons JC, Park KB, Warf BC (2018) Global hydrocephalus epidemiology and incidence: systematic review and meta-analysis. J Neurosurg 130:1–15. https://doi.org/10.3171/2017.10.JNS17439

3.

Kahle KT, Kulkarni AV, Limbrick DD Jr, Warf BC (2016) Hydrocephalus in children. Lancet 387(10020):788–799. https://doi.org/10.1016/S0140-6736(15)60694-8

4.

Al-Dosari MS, Al-Owain M, Tulbah M et al (2013) Mutation in MPDZ causes severe congenital hydrocephalus. J Med Genet 50(1):54–58. https://doi.org/10.1136/jmedgenet-2012-101294

5.

Hommet C, Cottier JP, Billard C, Perrier D, Gillet P, De Toffol B et al (2002) MRI morphometric study and correlation with cognitive functions in young adults shunted for congenital hydrocephalus related to spina bifida. Eur Neurol 47(3):169–174. https://doi.org/10.1159/000047977

6.

Bawa M, Dash V, Mahalik S, Rao KLN (2019) Outcome analysis of patients of congenital hydrocephalus with ventriculoperitoneal shunt at a tertiary care hospital in North India. Pediatr Neurosurg 54(4):233–236. https://doi.org/10.1159/000501018

7.

Venkataramana NK, Mukundan CR (2011) Evaluation of functional outcomes in congenital hydrocephalus. J Pediatr Neurosci 6(1):4–12. https://doi.org/10.4103/1817-1745.84399

8.

Liberati A, Altman DG, Tetzlaff J, Mulrow C, Gotzsche PC, Ioannidis JP, Clarke M, Devereaux PJ, Kleijnen J, Moher D (2009) The PRISMA statement for reporting systematic reviews and meta-analysis of studies that evaluate healthcare interventions: explanation and elaboration. BMJ 339:b2700

9.

Hagberg B, Hagberg G, Beckung E, Uvebrant P (2001) Changing panorama of cerebral palsy in Sweden. VIII. Prevalence and origin in the birth year period 1991–94. Acta Paediatr 90:271–277

10.

Wells GA, Shea B, O'Connell D, Peterson J, Welch V, Losos M, Tugwell P (2013) The Newcastle-Ottawa Scale (NOS) for assessing the quality of nonrandomised studies in meta-analysis. http://www.ohri.ca/programs/clinical_epidemiology/oxford.asp 2014

11.

Adams-Chapman I, Hansen NI, Stoll BJ, Higgins R, for the NICHD Research Network (2008) Neurodevelopmental outcome of extremely low birth weight infants with posthemorrhagic hydrocephalus requiring shunt insertion. Pediatrics 121(5):1167–1179. https://doi.org/10.1542/peds.2007-0423

12.

Agajany N, Gigi M, Ross J, Roth J, Eshel R, Constantini S, Bassan H (2019) The impact of neonatal posthemorrhagic hydrocephalus of prematurity on family function at preschool age. Early Hum Dev 137(2019):104827. https://doi.org/10.1016/j.earlhumdev.2019.104827

13.

Brouwer AJ, van Stam C, Venema MU, Koopman C, Groenendaal F, de Vries LS (2012) Cognitive and neurological outcome at the age of 5-8 years of preterm infants with post-hemorrhagic ventricular dilatation requiring neurosurgical intervention. Neonatology 101:210–216. https://doi.org/10.1159/000331797

14.

Costello AM, Hamilton PA, Baudin J, Townsend J, Bradford BC, Stewart AL, Reynolds EOR (1988) Prediction of neurodevelopmental impairment at four years from brain ultrasound appearance of very preterm infants. Dev Med Child Neurol 30:711–722. https://doi.org/10.1111/j.1469-8749.1988.tb14633.x

15.

Fletcher JM, Landry SH, Bohan TP, Davidson KC, Brookshire BL, Lachar D, Kramer LA, Francis DJ (1997) Effects of intraventricular hemorrhage and hydrocephalus on the long-term neurobehavioral development of preterm very-low-birthweight infants. Dev Med Child Neurol 39:596–606. https://doi.org/10.1111/j.469-8749.1997.tb07495.x

16.

Gigi M, Roth J, Eshel R, Constantini S, Bassan H (2018) Health-related quality of life after post-haemorrhagic hydrocephalus in children born preterm. Dev Med Child Neurol 61(3):343–349. https://doi.org/10.1111/dmcn.14012

17.

Holwerda JC, van Braeckel KNJA, Roze E, Hoving EW, Maathuis CGB, Brouwer OF, Martjin A, Bos AF (2016) Functional outcome at school age of neonatal post-hemorrhagic ventricular dilatation. Early Hum Dev 96(2016):15–20. https://doi.org/10.1016/.earlhumdev.2016.02.005

18.

Lean RE, Han RH, Smyser TA, Kenley JK, Shimony JS, Rogers CE, Limbrick DD Jr, Smyser CD (2019) Altered neonatal white and gray matter microstructure is associated with neurodevelopmental impairments in very preterm infants with high-grade brain injury. Pediatr Res 86(3):365–374. https://doi.org/10.1038/s41390-019-0461-1

19.

LeFlore JL, Broyles RS, Pritchard MA, Engle WD (2003) Value of neurosonography in predicting subsequent cognitive and motor development in extremely low birth weight neonates. J Perinatol 23:629–634. https://doi.org/10.1038/sj.jp.7211009

20.

Mangano FT, Altaye M, McKinstry RC, Shimony JS, Powell SK, Phillips JM et al (2016) Diffusion tensor imaging study of pediatric patients with congenital hydrocephalus: 1-year postsurgical outcomes. J Neurosurg Pediatr 18(3):306–319. https://doi.org/10.3171/2016.2.PEDS15628

21.

Roth SC, Baudin J, McCormick DC, Edwards AD, Townsend J, Stewart AL, Reynolds EOR (1993) Relation between ultrasound appearance of the brain of very preterm infants and neurodevelopmental impairment at eight years. Dev Med Child Neurol 35:755–768. https://doi.org/10.1111/j.1469-8749.1993.tb11727.x

22.

Strahle JM, Triplett RL, Alexopoulos D, Smyser TA, Rogers CE, Limbrick DD Jr, Smyser CD (2019) Impaired hippocampal development and outcomes in very preterm infants with perinatal brain injury. NeuroImage 22(2019):101787. https://doi.org/10.1016/j.nicl.2019.101787

23.

Shang Q, Ma CY, Lu N, Yan Y-B, Wu Z-R, Li J-J et al (2015) Clinical study of cerebral palsy in 408 children with periventricular leukomalacia. Exp Ther Med 9(4):1336–1344. https://doi.org/10.3892/etm.2015.2222

24.

Yu B, Guo Q, Fan G, Liu N (2011) Assessment of cortical visual impairment in infants with periventricular leukomalacia: a pilot event-related FMRI study. Korean J Radiol 12(4):463–472. https://doi.org/10.3348/kjr.2011.12.4.463

25.

Yi YG, Sung IY, Suk JS (2018) Comparison of second and third editions of the Bayley Scales in children with suspected developmental delay. Ann Rehabil Med 42(2):313–320. https://doi.org/10.5535/arm.2018.42.2.313

26.

Bode MM, D'Eugenio DB, Mettelman BB, Gross SJ. (2014) Predictive validity of the Bayley, Third Edition at 2 years for intelligence quotient at 4 years in preterm infants. J Dev Behav Pediatr 35(9):570–575. https://doi.org/10.1097/DBP.0000000000000110

27.

Niileksela CR, Reynolds MR (2019) Enduring the tests of age and time: Wechsler constructs across versions and revisions. Intelligence. 77:101403. https://doi.org/10.1016/j.intell.2019.101403

28.

Arrington CN, Ware AL, Ahmed Y, Kulesz PA, Dennis M, Fletcher JM (2016) Are shunt revisions associated with IQ in congenital hydrocephalus? A meta-analysis. Neuropsychol Rev 26(4):329–339. https://doi.org/10.1007/s11065-016-9335-z

29.

Liu J, Chen X, Lewis G (2011) Childhood internalizing behaviour: analysis and implications. J Psychiatr Ment Health Nurs 18(10):884–894. https://doi.org/10.1111/j.1365-2850.2011.01743.x

30.

Liu J (2004) Childhood externalizing behavior: theory and implications. J Child Adolesc Psychiatr Nurs 17(3):93–103. https://doi.org/10.1111/j.1744-6171.2004.tb00003.x

31.

Eskandari R, Mcallister JP 2nd, Miller JM et al (2004) Effects of hydrocephalus and ventriculoperitoneal shunt therapy on afferent and efferent connections in the feline sensorimotor cortex. J Neurosurg 101(2 Suppl):196–210. https://doi.org/10.3171/ped.2004.101.2.0196
Acknowledgements
We would like to extend our appreciation to Prof. Kyu-Chang Wang from the Department of Neurosurgery at the National Cancer Center in Seoul, South Korea, for revising the manuscript.
Ethics declarations
Conflict of interest
The authors have no conflicts of interest to declare that are relevant to the content of this article.
Code availability
Not applicable
Additional information
Publisher's note
Springer Nature remains neutral with regard to jurisdictional claims in published maps and institutional affiliations.
Supplementary Information
About this article
Cite this article
Sobana, M., Halim, D., Aviani, J.K. et al. Neurodevelopmental outcomes after ventriculoperitoneal shunt placement in children with non-infectious hydrocephalus: a meta-analysis. Childs Nerv Syst (2021). https://doi.org/10.1007/s00381-021-05051-9
Received:

Accepted:

Published:
Keywords
Non-infectious hydrocephalus

Ventriculoperitoneal shunt

Disability

Mental development

Motoric development

Behavioral abnormalities

Meta-analysis