Abstract
Pineal region tumors are rare and a heterogenous group of primary central nervous system tumors which are primarily classified as germ cell tumors and non-germ cell tumors. Chemotherapy and radiotherapy as the primary treatment modalities have been reported to result in good outcomes. We discuss the case of a young girl who presented to our emergency department in an unconscious state and had a large lesion in the posterior third ventricular region, but without any associated hydrocephalus which could explain her stuporous state. Given the rapid decline in her sensorium, we were faced with the difficult choice between surgical decompression of the tumor and a trial of rescue chemotherapy following histopathological confirmation through biopsy. She underwent an open biopsy followed by chemotherapy in a neurosurgical intensive care unit despite her poor Karnofsky performance score. She improved after chemotherapy and her tumor decreased in size significantly over time. We highlight the role of chemotherapy administered in the neurosurgical ICU to an unconscious patient with a large chemoresponsive tumor leading to rapid shrinkage of the lesion and gradual improvement in the sensorium of the patient.
Access options
Buy single article
Instant access to the full article PDF.
US$ 39.95
Tax calculation will be finalised during checkout.
Subscribe to journal
Immediate online access to all issues from 2019. Subscription will auto renew annually.
US$ 119
Tax calculation will be finalised during checkout.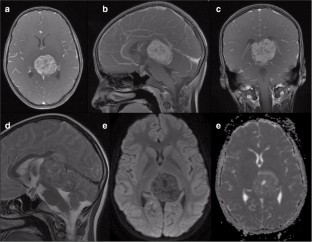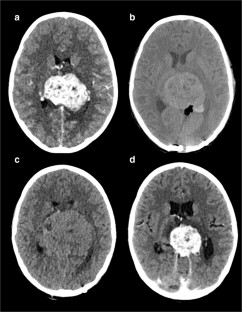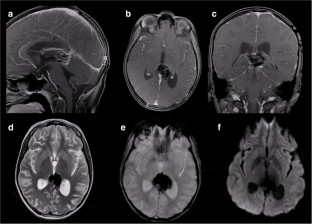 Ethics declarations
Conflict of interest
On behalf of all the contributors, the corresponding author states that there is no conflict of interest.
Additional information
Publisher's note
Springer Nature remains neutral with regard to jurisdictional claims in published maps and institutional affiliations.
About this article
Cite this article
Garg, K., Mishra, S., Rafiq, R. et al. Mission impossible: chemotherapy in the intensive care for pineal region germ cell tumor. Childs Nerv Syst (2021). https://doi.org/10.1007/s00381-020-05031-5
Received:

Accepted:

Published:
Keywords
Germinoma

Pineal

Chemotherapy

Surgery

Outcome