Abstract
This historical review presents the relevant data about the evolution of the surgical treatment of neonatal brachial plexus palsy. Starting with the first clinical description by Smellie in 1754, we will present the initial enthusiasm for the surgery followed by a lack of interest that lasted many years, the resurgence of interest in operative management in the 1970s, and the consolidation in the 1980s of surgery as the standard indication in cases of neonatal brachial plexus palsy without a functional spontaneous recovery.
This is a preview of subscription content, log in to check access.
Access options
Buy single article
Instant access to the full article PDF.
US$ 39.95
Price includes VAT for USA
Subscribe to journal
Immediate online access to all issues from 2019. Subscription will auto renew annually.
US$ 199
This is the net price. Taxes to be calculated in checkout.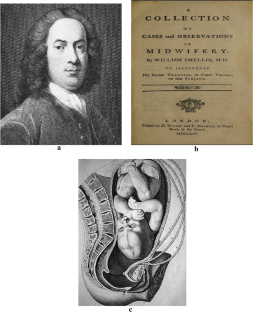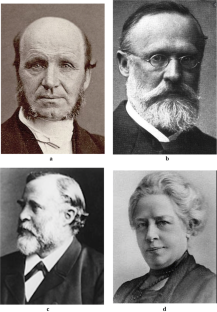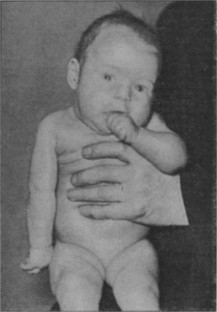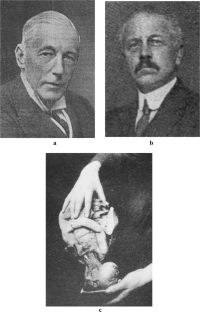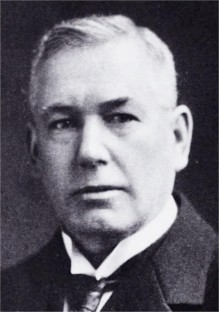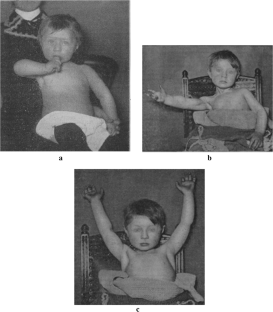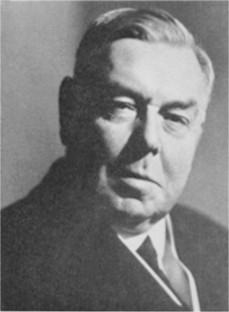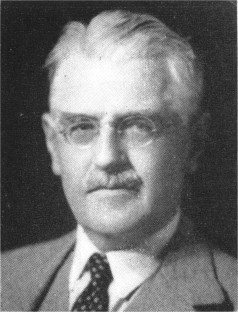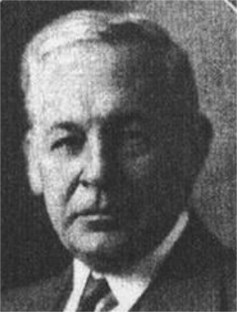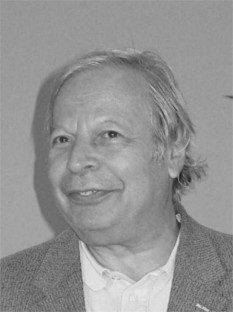 References
1.

Alanen M, Halonen JP, Katevuo K, Vilkki P (1986) Early surgical exploration and epineural repair in birth brachial palsy. Z Kinderchir 41:335–337

2.

Birch R (2011) Surgical disorders of the peripheral nerves. 2nd Edition. Springer, London

3.

Boome RS, Kaye JC (1988) Obstetric traction injuries of the brachial plexus. Natural history, indications for surgical repair and results. J Bone Joint Surg (Br) 70:571–576

4.

Clark LP, Taylor AS, Prout TP (1905) A study on brachial birth palsy. Am J Med Sci 130:670–707

5.

Doherty R (1844) On impeding dissolution and nervous affections in young infants. Dublin J Med Sci 25:44–87

6.

Duchenne G (1872) De l'électrisation localisée et de son application à la pathologie et à la thérapeutique, Troisième edition. Paris, JB Bailliére; pp 357-362

7.

Duval, Guillain (1898) Pathologie des accidents nerveux consécutifs aux luxations et traumatismes de l'épaule. Arch Gen Med 2:143–191

8.

Engelhard JLB (1906) Verlammingen van den plexus brachialis en n. facialis bij het pasgeboren kind. (Doctoral thesis) Utretch, P. Den Boer

9.

Erb W (1874) Über eine eigenthümliche Localisation von Lähumgen im plexus brachialis. Verh Nat Med Vereins Heidelberg 2:130–136

10.

Erb W (1883) Handbook of electro-therapeutics. William Wood & Company, New York, pp 122–124

11.

Fairbank HA (1913) A lecture on birth palsy. Subluxation of the shoulder joint in infants and young children. Lancet 1:1217–1223

12.

Ferreira MC, Azze RJ (1985) Tratamento cirúrgico precoce da paralisia braquial obstétrica. Rev Bras Ortop 20:1–4

13.

Fieux G (1897) De la pathologie des paralysies obstétricales chez le nouveau-né. Paralysies obstétricales. Ann Gynecol 47:52–64

14.

Flaubert AC (1827) Mémoire sur plusiers cas de luxations dans les efforts pour la réduction ont été suivis d'accidents graves. Répertoire Générale d'Anatomie et de Physiologie Pathologique 3:55–79

15.

Gilbert A, Khouri N, Carlioz H (1980) Exploration chirurgicale du plexus brachial dans la paralysie obstétricale: constatations anatomiques chez 21 malades óperés. Rev Chir Orthop 66:33–42

16.

Gilbert A, Pivato G (2005) Obstetric palsy: the French contribution. Semin Plast Surg 19:5–16

17.

Gilbert A, Razaboni R, Amar-Khodja S (1988) Indications and results of brachial plexus surgery in obstetrical palsy. Orthop Clin North Am 19:91–105

18.

Gilbert A, Tassin JL (1984) Réparation chirurgicale du plexus brachial dans la paralysie obstétricale. Chirurgie 110:70–75

19.

Harris W, Low VW (1903) On the importance of accurate muscular analysis in lesions of the brachial plexus and the treatment of Erb's palsy and infantile paralysis of the upper extremity by cross-union of nerve roots. Br Med J 2:1035–1038

20.

Jacquemier JM (1846) Manuel des Accouchements et des Maladies des Femmes Grosses et Accouchées, Contenant les Soins à Donner aux Nouveaux-nés. Bailliére, Paris

21.

Kawabata H, Masada K, Tsuyuguchi Y, Kawai H, Ono K, Tada K (1987) Early microsurgical reconstruction in birth palsy. Clin Orthop Relat Res 215:233–242

22.

Kennedy R (1903) Suture of the brachial plexus in birth paralysis of the upper extremity. Br Med J 1:298–301

23.

Kennedy R (1904) Further notes on the treatment of birth paralysis of the upper extremity by suture of the fifth and sixth cervical nerves. Proceedings of the seventy-second annual meeting of the British Medical Association, Oxford (July 27th-29th, 1904). Brit Med J Oct 22 1065-1068

24.

Klumpke A (1885) Contribution a l'étude des paralysies radiculaires du plexus brachial: paralysies radiculaires totales, paralysies radiculaires inférieurs, de la participation du fillets sympathetique óculo-papillaires dans ces paralysies. Rev Med 5:591–616

25.

L'Episcopo JB (1939) Restoration of muscle balance in the treatment of obstetrical paralysis. N Y State J Med 39:357–363

26.

L'Episcopo JB (1934) Tendon transplantation in obstetrical paralysis. Am J Surg 25:122–125

27.

Lange F (1912) Die Distorsion des Ochultergelenkes. Münch Med Wochenschrift 59:1257

28.

Lauwers ME (1930) Le traitement chirurgical de la paralysie obstétricale. Chirurgie 36:161–174

29.

Meyer RD (1986) Treatment of adult and obstetrical brachial plexus injuries. Orthopedics 9:899–903

30.

Millesi H (1988) Brachial plexus injuries. Nerve grafting. Clin Orthop 237:36–42

31.

Morelli E, Raimondi PL, Saporiti E (1984) Il loro tratamento precoce. In: Pipino F (ed) Le Paralisi Obstetriche. Aulo Gagg, Bologna, pp 57–76

32.

Narakas AO (1987) Obstetrical brachial plexus injuries. In: Lamb DW (ed) The paralysed hand. Churchill Livingstone, Edinburgh, pp 117–122

33.

Piatt JH, Hudson AR, Hoffman HJ (1988) Preliminary experiences with brachial plexus exploration in children: birth injury and vehicular trauma. Neurosurgery 22:715–723

34.

Seeligmüller ID (1877) Brachial plexus. Dtsch Arch Klin Med 20:101–103

35.

Sever JW (1920) Obstetric paralysis – its cause and treatment. Can Med Assoc J 10:141–161

36.

Sever JW (1916) Obstetric paralysis: its etiology, pathology, clinical aspects, and treatment, with report of four hundred and seventy cases. Am J Dis Child 12:541–578

37.

Sever JW (1925) Obstetric paralysis: report of eleven hundred cases. JAMA 85:1862–1865

38.

Smellie W (1754) A collection of cases and observations in midwifery. Vol. II. Wilson and Durham, London

39.

Smellie W (1764) A collection of preternatural cases and observations in midwifery, vol III. Wilson and Durham, London

40.

Smellie W (1754) A set of anatomical tables with explanations and an abridgment of the practice of midwifery, with a view to illustrate a treatise on the subject and collection of cases. D. Wilson, London

41.

Smellie W (1752) A treatise on the theory and practice of midwifery. D. Wilson, London

42.

Solonen KA, Telaranta T, Ryoppy S (1981) Early reconstruction of birth injuries of the brachial plexus. J Pediatr Orthop 1:367–370

43.

Spitzy H, Lange F (1915) Chirurgie und Orthopadie im Kindersalter. Vogel, Leipzig, p 384

44.

Tassin JL (1984) Paralysis obstétricales du plexus brachial. Evolution spontanée, résultats des interventions réparatrices précoces. Thèse, Université, Paris VII

45.

Taylor AS (1920) Brachial birth palsy and injuries of similar type in adults. Surg Gynecol Obstet 30:494–502

46.

Taylor AS (1907) Results from the surgical treatment of brachial birth palsy. JAMA 48:96–104

47.

Terzis JK, Liberson WT, Levine R (1986) Obstetrical brachial plexus palsy. Hand Clin 2:773–786

48.

Thorburn W (1900) A clinical lecture on secondary suture of the brachial plexus. Br Med J 1:1073–1075

49.

Thorburn W (1903) Obstetrical paralysis. J Obstet Gynaecol Br Emp 3:454–458

50.

Wyeth JA, Sharpe W (1917) The field of neurological surgery in a general hospital. Surg Gynecol Obstet 24:29–36
Acknowledgments
We would like to thank Dr. Lynda Yang of the University of Michigan, for her assistance in searching for some of the historical data used in preparing this paper.
Ethics declarations
Conflict of interest
The authors declare that they have no conflict of interest.
Additional information
Publisher's note
Springer Nature remains neutral with regard to jurisdictional claims in published maps and institutional affiliations.
About this article
Cite this article
Siqueira, M.G., Heise, C.O. & Martins, R.S. Surgical treatment of birth-related brachial plexus injuries: a historical review. Childs Nerv Syst (2020). https://doi.org/10.1007/s00381-020-04685-5
Received:

Accepted:

Published:
Keywords
Neonatal brachial plexus palsy

Surgical treatment

History