Abstract
Purpose
Retethering after transection of a tight filum terminale (TFT) deemed to be a rare and usually only years after initial surgery occurring complication. Possible perioperative factors that might influence the retethering rate or help to allow a prognostic risk assessment are still poorly investigated. The aim of this study was to analyze our patient cohort who underwent a TFT transection by assessing clinical outcome, retethering rate, and pre- and postoperative MRI studies.
Methods
All consecutive patients undergoing transection of a TFT from January 2011 to December 2018 were evaluated. Inclusion criteria were defined as exclusive TFT intervention and a minimum follow up period of 1 year. Epidemiological data, treatment modalities, complication characteristics, and MRI studies were recorded and analyzed.
Results
A total of 58 patients met our inclusion criteria. The retethering rate in our patient cohort was 5.2% (3/58); one of the three patients developed two episodes of a retethering. Patients with an unchanged conus level, no improvement in the syringomyelia, and an unchanged thickness of the spinal cord postoperatively seem to have a significant higher risk to develop a retethering episode in the follow-up.
Conclusion
Retethering after transection of the filum terminale did occur more often than expected. Certain existing factors on the routine postoperative MR images may help to identify patients with an increased likelihood to develop a retethering episode. These results may contribute to improve the follow-up for patients after transection of a TFT and may facilitate adequate treatment.
This is a preview of subscription content, log in to check access.
Access options
Buy single article
Instant access to the full article PDF.
US$ 39.95
Price includes VAT for USA
Subscribe to journal
Immediate online access to all issues from 2019. Subscription will auto renew annually.
US$ 199
This is the net price. Taxes to be calculated in checkout.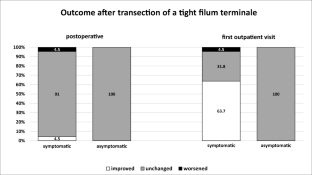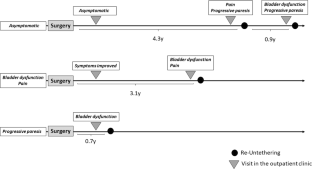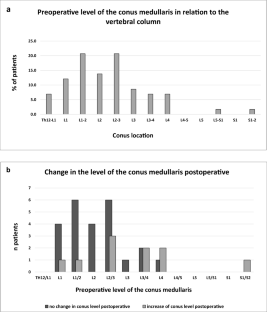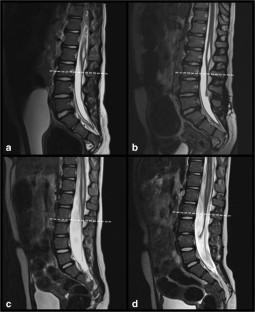 References
1.

Lew SM, Kothbauer KF (2007) Tethered cord syndrome: an updated review. Pediatr Neurosurg 43:236–248

2.

Yamada S, Won DJ, Pezeshkpour G, Yamada BS, Yamada SM, Siddiqi J, Zouros A, Colohan AR (2007) Pathophysiology of tethered cord syndrome and similar complex disorders. Neurosurg Focus 23:E6

3.

Yamada S, Won DJ, Yamada SM (2004) Pathophysiology of tethered cord syndrome: correlation with symptomatology. Neurosurg Focus 16:E6

4.

Yamada S, Zinke DE, Sanders D (1981) Pathophysiology of "tethered cord syndrome". J Neurosurg 54:494–503

5.

Liu FY, Li JF, Guan X, Luo XF, Wang ZL, Dang QH (2011) SEM study on filum terminale with tethered cord syndrome. Childs Nerv Syst 27:2141–2144

6.

Selcuki M, Vatansever S, Inan S, Erdemli E, Bagdatoglu C, Polat A (2003) Is a filum terminale with a normal appearance really normal? Childs Nerv Syst 19:3–10

7.

Tortori-Donati P, Rossi A, Cama A (2000) Spinal dysraphism: a review of neuroradiological features with embryological correlations and proposal for a new classification. Neuroradiology 42:471–491

8.

Usami K, Lallemant P, Roujeau T, James S, Beccaria K, Levy R, Di Rocco F, Sainte-Rose C, Zerah M (2016) Spinal lipoma of the filum terminale: review of 174 consecutive patients. Childs Nerv Syst 32:1265–1272

9.

Ogiwara H, Lyszczarz A, Alden TD, Bowman RM, McLone DG, Tomita T (2011) Retethering of transected fatty filum terminales. J Neurosurg Pediatr 7:42–46

10.

Ostling LR, Bierbrauer KS, Kuntz C (2012) Outcome, reoperation, and complications in 99 consecutive children operated for tight or fatty filum. World Neurosurg 77:187–191

11.

Vassilyadi M, Tataryn Z, Merziotis M (2012) Retethering in children after sectioning of the filum terminale. Pediatr Neurosurg 48:335–341

12.

Yong RL, Habrock-Bach T, Vaughan M, Kestle JR, Steinbok P (2011) Symptomatic retethering of the spinal cord after section of a tight filum terminale. Neurosurgery 68:1594–1601 discussion 1601-1592

13.

Inoue M, Uchida K, Otake K, Nagano Y, Shimura T, Hashimoto K, Matsushita K, Koike Y, Matsubara T, Kusunoki M (2017) Long-term functional outcome after untethering surgery for a tethered spinal cord in patients with anorectal malformations. Pediatr Surg Int 33:995–999

14.

Kanev PM, Lemire RJ, Loeser JD, Berger MS (1990) Management and long-term follow-up review of children with lipomyelomeningocele, 1952-1987. J Neurosurg 73:48–52

15.

Souweidane MM, Drake JM (1998) Retethering of sectioned fibrolipomatous filum terminales: report of two cases. Neurosurgery 42:1390–1393

16.

Samuels R, McGirt MJ, Attenello FJ, Garces Ambrossi GL, Singh N, Solakoglu C, Weingart JD, Carson BS, Jallo GI (2009) Incidence of symptomatic retethering after surgical management of pediatric tethered cord syndrome with or without duraplasty. Childs Nerv Syst 25:1085–1089

17.

Halevi PD, Udayakumaran S, Ben-Sira L, Constantini S (2011) The value of postoperative MR in tethered cord: a review of 140 cases. Childs Nerv Syst 27:2159–2162

18.

Oi S, Yamada H, Matsumoto S (1990) Tethered cord syndrome versus low-placed conus medullaris in an over-distended spinal cord following initial repair for myelodysplasia. Childs Nerv Syst 6:264–269

19.

Ohe N, Futamura A, Kawada R, Minatsu H, Kohmura H, Hayashi K, Miwa K, Sakai N (2000) Secondary tethered cord syndrome in spinal dysraphism. Childs Nerv Syst 16:457–461
Ethics declarations
Conflict of interest
The authors declare that they have no conflict of interest.
Additional information
Publisher's note
Springer Nature remains neutral with regard to jurisdictional claims in published maps and institutional affiliations.
About this article
Cite this article
Finger, T., Schaumann, A., Grillet, F. et al. Retethering after transection of a tight filum terminale, postoperative MRI may help to identify patients at risk. Childs Nerv Syst 36, 1499–1506 (2020). https://doi.org/10.1007/s00381-019-04458-9
Received:

Accepted:

Published:

Issue Date:
Keywords
Filum terminale

Fatty filum terminale

Retethering

Tethered cord

Spinal dysraphism

Untethering