Abstract
Purpose
The painful torticollis only itself may be a major sign for the diagnosis of Grisel's syndrome (GS). It is known as an inflammatory atlantoaxial rotatory subluxation following upper respiratory tract infections (URTI) and surgical otolaryngological procedures.
Patients and methods
The analysis of 16 pediatric GS patients were reviewed retrospectively by considering the diagnosis, the treatment modality, and the prognosis at the Department of Neurosurgery and Otorhinolaryngology in Mersin University, Faculty of Medicine between 2008 and 2018. In addition to the clinical cases, five cadavers were used to demonstrate atlantoaxial region, particularly the ligamentous complex and articulation of the atlas-axis, for the mechanism of these rare entities.
Results
The most common etiological factor of GS was URTI with 81.25% among 16 patients. Painful torticollis was the primary symptom of pediatric patients at admission. The X-Ray, computerized tomography (CT), and magnetic resonance imaging (MRI) investigations were used for the definitive diagnosis in the first week of admission, except one. No morbidity, mortality, and deformity were reported in this series.
Conclusions
Early diagnosis is the principle of GS for avoiding of permanent neck deformity and complex surgical procedures. If GS can be diagnosed without any doubt by only considering patient's history and clinical examination, CT scan is not recommended due to harmful effects of radiation. The treatment was achieved by reduction, external fixation under analgesia, or sedoanalgesia accompanying with antibiotic and anti-phylogistic treatment.
This is a preview of subscription content, log in to check access.
Access options
Buy single article
Instant access to the full article PDF.
US$ 39.95
Price includes VAT for USA
Subscribe to journal
Immediate online access to all issues from 2019. Subscription will auto renew annually.
US$ 199
This is the net price. Taxes to be calculated in checkout.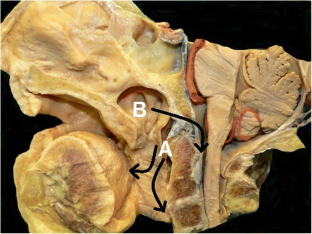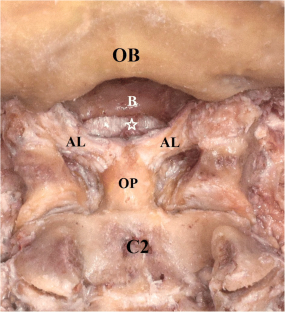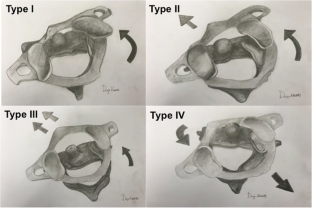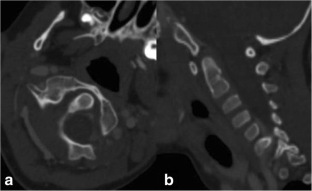 References
1.

Deichmueller CMC, Welkoborsky HJ (2010) Grisel's syndrome-a rare complication following "small" operations and infections in the ENT region. Eur Arch Otorhinolaryngol 267:1467–1473. https://doi.org/10.1007/s00405-010-1241-z

2.

Karkos PD, Benton J, Leong SC, Mushi E, Sivaji N, Assimakopoulos DA (2007) Grisel's syndrome in otolaryngology: a systemic review. Int J Pediatr Otorhinolaryngol 71:1823–1827. https://doi.org/10.1016/j.ijporl.2007.07.002

3.

Dagtekin A, Kara E, Vayisoglu Y, Koseoglu A, Avci E, Talas D, Bagdatoglu C (2011) The importance of early diagnosis and appropriate treatment in Grisel's syndrome: report of two cases. Turk Neurosurg 4:680–684. https://doi.org/10.5137/1019-5149.JTN.3120-10.1

4.

Wilson BC, Jarvis BL, Hanson RC III (1987) Nontraumatic subluxation of the atlantoaxial joint: Grisel's syndrome. Ann Otol Rhinol Laryngol 96:705–708. https://doi.org/10.1177/000348948709600620

5.

Fernandez Cornejo VJ, Martinez-Lage JF, Piqueras C, Gelabert A, Poza M (2003) Inflammatory atlanto-axial subluxation (Grisel's syndrome) in children: clinical diagnosis and management. Childs Nerv Syst 19:342–347. https://doi.org/10.1007/s00381-003-0749-6

6.

Bocciolini C, Dall'Olio D, Cunsolo E, Cavazzuti PP, Laudadio P (2005) Grisel's syndrome: a rare complication following adenoidectomy. Acta Otorhinolaryngol 25:245–249

7.

Osiro S, Tiwari KJ, Matusz P, Gielecki J, Tubbs RS, Loukas M (2012) Grisel's syndrome: a comprehensive review with focus on pathogenesis, natural history, and current treatment options. Childs Nerv Syst 28:821–825. https://doi.org/10.1007/s00381-012-1706-z

8.

Bell C (1830) The nervous system of the human body: embracing papers delivered to the Royal Society on the subjects of nerves. Longman, Rees, and Orme, London, p 403

9.

Grisel P (1930) Enucleation de l'atlas et torticollis nasopharyngen. Presse Méd

10.

Parke WW, Rothman RH, Brown MD (1984) The pharyngovertebral veins: an anatomical rationale for Grisel's syndrome. J Bone Joint Surg Am 66(4):568–574

11.

Schiff DC, Parke WW (1973) The arterial supply of the odontoid process. J Bone Joint Surg Am 55(7):1450–1456

12.

Tubbs RS, Hallock JD, Radcliff V et al (2011) Ligaments of the craniocervical junction. J Neurosurg Spine 14(6):697–709. https://doi.org/10.3171/2011.1.SPINE10612

13.

Dvorak J, Schneider E, Saldinger P, Rahn B (1988) Biomechanics of the craniocervical region: the alar and transverse ligaments. J Orthop Res 6(3):452–461. https://doi.org/10.1002/jor.1100060317

14.

Fielding JW, Hawkins RJ (1977) Atlanto-axial rotatory fixation (fixed rotatory subluxation of the atlanto-axial joint). J Bone Joint Surg 59A:37–44

15.

Fielding JW, Hawkins RJ, Hensinger RN, Francis WR (1978) Atlanto-axial rotator deformities. Orthop Clin North Am 9:955–967

16.

Battiata AP, Pazos G (2004) Grisel's syndrome: the two-hit hypothesis- a case report and literature review. Ear Nose Throat J 83:553–555

17.

Martínez-Lage JF, Torres Tortosa P, Piqueras Pérez C (2001) Trauma to the spine and spinal cord in children and adolescents. In: Villarejo F, Martínez-Lage JF (eds) Neurocirugía pediátrica. Ergon, Madrid, pp 221–239

18.

Subach BR, McLaughlin MR, Albright AL, Pollack IF (1998) Current management of pediatric atlantoaxial rotatory subluxation. Spine 23(20):2174–2179

19.

Mezue WC, Taha ZM, Bashir EM (2002) Fever and acquired torticollis in hospitalized children. J Laryngol Otol 116(4):280–284

20.

Ortega-Evangelio G, Alcon JJ, Alvarez-Pitti J, Sebastia V, Juncos M, Lurbe E (2011) Eponym Grisel syndrome. Eur J Pediatr 170(8):965–968. https://doi.org/10.1007/s00431-011-1493-7

21.

Dickman CA (2006) Trauma of the occipitocervical junction. In: Fesler RG, Sekhar L (eds) Atlas of neurosurgical techniques. Thieme, China, pp 31–47
Additional information
This study has been presented for oral presentation in 32nd Scientific Congress of Turkish Neurosurgical Society. April 2018/Antalya/Turkey.
About this article
Cite this article
Ozalp, H., Hamzaoglu, V., Avci, E. et al. Early diagnosis of Grisel's syndrome in children with favorable outcome. Childs Nerv Syst 35, 113–118 (2019). https://doi.org/10.1007/s00381-018-3996-2
Received:

Accepted:

Published:

Issue Date:
Keywords
Atlantoaxial rotatory subluxation

Grisel's syndrome

Painful torticollis

Upper respiratory tract infection

Pediatric patient