Zusammenfassung
Hintergrund
Durch die zunehmende Digitalisierung in der Augenheilkunde liegen immer mehr Dokumentations- und Diagnostikdaten elektronisch vor. Um die Patientenversorgung auch über Sektorengrenzen hinweg zu verbessern, wurden elektronische Kooperationsportale in Münster und Homburg eingeführt, die der Vernetzung mit den niedergelassenen Augenärzten dienen.
Methodik
Wir berichten über die Implementierung eines elektronischen Kooperationsportals an den Universitäts-Augenkliniken Münster und Homburg im Jahr 2015 und 2016.
Ergebnisse
FIDUSweb ermöglicht es, ein datenschutzkonformes Kooperationsportal mit einfachen Mitteln aufzusetzen. Durch die Umsetzung als Webportal lassen sich alle Endgeräte und elektronischen Patientenakten vernetzen. Besonders wichtige Funktionen sind die Arztbriefübermittlung in Echtzeit, Terminbuchungsfunktionalitäten, die Übermittlung von Daten der Bildgebung und die gemeinsame Behandlungsdokumentation.
Schlussfolgerung
Die sektorenübergreifende Versorgung kann besonders in einer digitalen und multimodalen Ophthalmologie stark vom Einsatz des FIDUSweb profitieren.
Abstract
Background
Due to the increasing digitalization in ophthalmology, increasingly more documentation and diagnostic data are becoming electronically available. In order to improve patient care beyond sectoral boundaries, electronic cooperation portals were introduced in Münster and Homburg, which serve the networking with ophthalmologists in private practice.
Method
This article reports on the implementation of an electronic cooperation portal at the University Eye Hospitals in Münster and Homburg in 2015 and 2016.
Results
The FIDUSweb represents a data protection-compliant cooperation portal that can be easily set up. By implementing it as a web portal all terminal equipment and also electronic patient files can be networked. Particularly important functions are the transmission of medical reports in real time, appointment booking functions, the transmission of imaging data and shared treatment documentation.
Conclusion
Cross-sectoral care can greatly benefit from the use of the FIDUSweb, especially in digital and multimodal ophthalmology.
Access options
Buy single article
Instant access to the full article PDF.
US$ 39.95
Tax calculation will be finalised during checkout.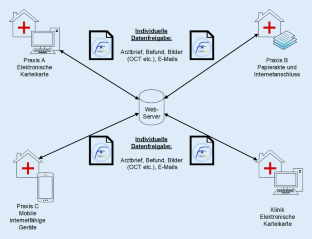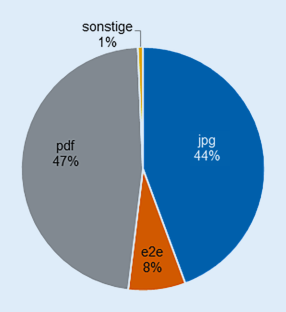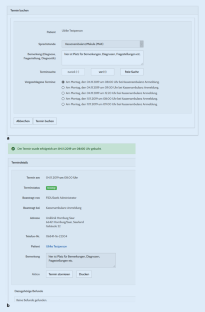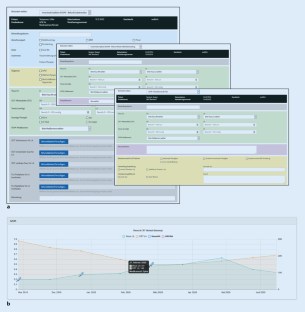 Literatur
1.

Treder M, Eter N (2018) "Deep Learning" und neuronale Netzwerke in der Augenheilkunde. Einsatzmöglichkeiten im Bereich der optischen Kohärenztomographie. Ophthalmologe 115(9):714–721

2.

Spira-Eppig C, Eppig T, Bischof M, Schießl G, Milioti G, Käsmann-Kellner B, Carstensen H, Schick B, Seitz B (2018) Per aspera ad astra: Einführung einer elektronischen Patientenakte an einer Universitätsaugenklinik. Erfahrungen mit "FIDUS" in der Klinik für Augenheilkunde am Universitätsklinikum des Saarlandes UKS. Ophthalmologe 115(10):868–877

3.

Alnawaiseh M, Alten F, Huelsken G, Rentmeister G, Lange M, Claes T, Wente S, Kreuznacht D, Eter N, Roeder N (2015) Implementierung einer elektronischen Patientenakte an einer deutschen Augenklinik der Maximalversorgung. Ophthalmologe 112(4):337–345

4.

Aptel F, Olivier N, Deniset-Besseau A, Legeais JM, Plamann K, Schanne-Klein MC, Beaurepaire E (2010) Multimodal nonlinear imaging of the human cornea. Invest Ophthalmol Vis Sci 51(5):2459–2465

5.

Roybal CN, Sanfilippo CJ, Nazari H, Law JC, Bhaleeya S, Chui MGC, Rao NA, Kiss S, Agarwal A, Sadda S, Sarraf D (2015) Multimodal imaging of the retina and choroid in systematic amlyloidosis. Retin Cases Brief Rep 9(4):339–346

6.

Franz M, Saßen S (2007) Zuweiserkommunikation durch elektronische Arztportale. In: Saßen S, Franz M (Hrsg) Zuweisermarketing mit sektorenübergreifender Kommunikation. Ein Kompendium zur gezielten Einflussnahme auf Patientenströme und transsektorale Versorgungsqualität. Economica, Heidelberg, S 197–221

7.

Saßen S (2011) Elektronisches Zuweiserportal: Wie unterstützen elektronische Plattformen die Zusammenarbeit von Krankenhäusern und einweisenden Ärzten? In: Raab A, Drissner A (Hrsg) Einweiserbeziehungsmanagement. Wie Krankenhäuser erfolgreich Win-Win-Beziehungen zu niedergelassenen Ärzten aufbauen. Kohlhammer, Stuttgart, S 149–155

8.

Spira-Eppig C, Eppig T, Bischof M, Schießl G, Milioti G, Käsmann-Kellner B, Carstensen H, Schick B, Seitz B (2018) Work in Progress: Anpassung der elektronischen Patientenakte an die täglichen Anforderungen einer Universitätsaugenklinik. Ophthalmologe. https://doi.org/10.1007/s00347-019-0881-7

9.

Czapski P (2018) Optimierung des Einweisermanagements mit Hilfe eines Zuweiserportales. Masterarbeit. Hochschule Osnabrück
Ethics declarations
Interessenkonflikt
P. Czapski, G. Schießl, M. Treder, C. Spira-Eppig, M. Alnawaiseh, B. Seitz und N. Eter geben an, dass kein Interessenkonflikt besteht.
Für diesen Beitrag wurden von den Autoren keine Studien an Menschen oder Tieren durchgeführt. Für die aufgeführten Studien gelten die jeweils dort angegebenen ethischen Richtlinien.
Additional information
Die Autoren B. Seitz und N. Eter haben zu gleichen Teilen zum Manuskript beigetragen.
About this article
Cite this article
Czapski, P., Schießl, G., Treder, M. et al. FIDUSweb in der Version 2.0. Ophthalmologe 117, 677–686 (2020). https://doi.org/10.1007/s00347-019-00993-7
Schlüsselwörter
Augenheilkunde

Kooperationsportal

Sektorenübergreifende Versorgung

E‑Health

Telemedizin
Keywords
Ophthalmology

Cooperation portal

Cross-sectoral care

E‑health

Telemedicine