Abstract
Objectives
To describe the operative technique and report outcomes from the largest series of patients who underwent single-stage dorsal inlay buccal mucosal graft urethroplasty (BMGU) for isolated meatal stenoses and fossa navicularis strictures.
Patients and methods
First, we evaluated patients who underwent single-stage BMGU for distal urethral strictures (meatus and fossa navicularis) between 2009 and 2016 at our department. Clinical and surgical characteristics were prospectively collected in an institutional database. Recurrence was defined as symptomatic need of any instrumentation during follow-up, was retrospectively assessed by patient interview, and recurrence-free survival was plotted using Kaplan–Meier curves. Second, a systematic literature review was performed through Medline to summarize the available evidence on distal urethroplasty using flaps or grafts.
Results
Of 32 patients, 16 (50%) presented with a hypospadias-associated stricture, followed by seven (22%), five (16%), and four (13%) patients with iatrogenic, inflammatory, and congenital strictures, respectively. At a median follow-up of 42 months (IQR 23–65), single-stage dorsal inlay BMGU was successful in 22 patients (69%), and estimated recurrence-free survival rates were 79% and 74% at 12 and 24 months, respectively. Overall, 62 patients from five studies in the literature review underwent BMGU for isolated distal strictures and success rates ranged from 56 to 100%.
Conclusion
Recurrent meatal stenoses and fossa navicularis strictures represent some of the most complex uro-reconstructive challenges. Inlay BMGU proves to be a valid and efficient last-resort single-stage technique. However, higher recurrence risk must be considered and staged urethroplasty should be discussed individually. Prospective randomized controlled trials are needed to prove the superiority of flaps, grafts or staged approaches over each other in this context.
This is a preview of subscription content, log in to check access.
Access options
Buy single article
Instant access to the full article PDF.
US$ 39.95
Tax calculation will be finalised during checkout.
Subscribe to journal
Immediate online access to all issues from 2019. Subscription will auto renew annually.
US$ 199
Tax calculation will be finalised during checkout.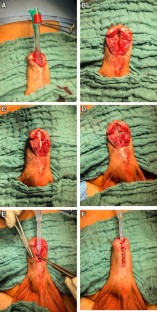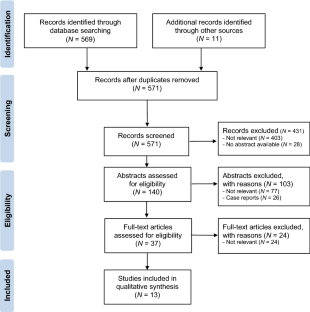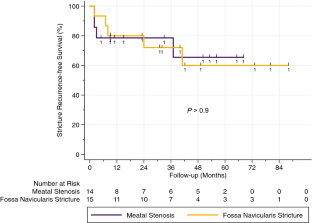 References
1.

Bayne DB, Gaither TW, Awad MA, Murphy GP, Osterberg EC, Breyer BN (2017) Guidelines of guidelines: a review of urethral stricture evaluation, management, and follow-up. Transl Androl Urol 6:288–294

2.

Barbagli G, Montorsi F, Guazzoni G et al (2013) Ventral oral mucosal onlay graft urethroplasty in nontraumatic bulbar urethral strictures: surgical technique and multivariable analysis of results in 214 patients. Eur Urol 64:440–447

3.

Asopa HS, Garg M, Singhal GG, Singh L, Asopa J, Nischal A (2001) Dorsal free graft urethroplasty for urethral stricture by ventral sagittal urethrotomy approach. Urology 58:657–659

4.

Zumstein V, Dahlem R, Kluth LA et al. (2019) A critical outcome analysis of Asopa single-stage dorsal inlay substitution urethroplasty for penile urethral stricture. World J Urol. https://doi.org/10.1007/s00345-019-02871-y

5.

Barbagli G, Palminteri E, Rizzo M (1998) Dorsal onlay graft urethroplasty using penile skin or buccal mucosa in adult bulbourethral strictures. J Urol 160:1307–1309

6.

Meeks JJ, Barbagli G, Mehdiratta N, Granieri MA, Gonzalez CM (2012) Distal urethroplasty for isolated fossa navicularis and meatal strictures. BJU Int 109:616–619

7.

Steenkamp JW, Heyns CF, de Kock ML (1997) Internal urethrotomy versus dilation as treatment for male urethral strictures: a prospective, randomized comparison. J Urol 157:98–101

8.

Virasoro R, Eltahawy EA, Jordan GH (2007) Long-term follow-up for reconstruction of strictures of the fossa navicularis with a single technique. BJU Int 100:1143–1145

9.

Armenakas NA, Morey AF, McAninch JW (1998) Reconstruction of resistant strictures of the fossa navicularis and meatus. J Urol 160:359–363

10.

Venn SN, Mundy AR (1998) Urethroplasty for balanitis xerotica obliterans. Br J Urol 81:735–737

11.

Nikolavsky D, Abouelleil M, Daneshvar M (2016) Transurethral ventral buccal mucosa graft inlay urethroplasty for reconstruction of fossa navicularis and distal urethral strictures: surgical technique and preliminary results. Int Urol Nephrol 48:1823–1829

12.

Goel A, Goel A, Dalela D, Sankhwar SN (2009) Meatoplasty using double buccal mucosal graft technique. Int Urol Nephrol 41:885–887

13.

Chowdhury PS, Nayak P, Mallick S, Gurumurthy S, David D, Mossadeq A (2014) Single stage ventral onlay buccal mucosal graft urethroplasty for navicular fossa strictures. Indian J Urol 30:17–22

14.

Vetterlein MW, Loewe C, Zumstein V et al (2019) Characterization of a standardized postoperative radiographic and functional voiding trial after 1-stage bulbar ventral onlay buccal mucosal graft urethroplasty and the impact on stricture recurrence-free survival. J Urol 201:563–572

15.

Rosenbaum CM, Schmid M, Ludwig TA et al (2016) Redo buccal mucosa graft urethroplasty: success rate, oral morbidity and functional outcomes. BJU Int 118:797–803

16.

Vetterlein MW, Stahlberg J, Zumstein V et al (2018) The impact of surgical sequence on stricture recurrence after anterior 1-stage buccal mucosal graft urethroplasty: comparative effectiveness of initial, repeat and secondary procedures. J Urol 200:1308–1314

17.

Meeks JJ, Erickson BA, Granieri MA, Gonzalez CM (2009) Stricture recurrence after urethroplasty: a systematic review. J Urol 182:1266–1270

18.

Latini JM, McAninch JW, Brandes SB, Chung JY, Rosenstein D (2014) SIU/ICUD consultation on urethral strictures: epidemiology, etiology, anatomy, and nomenclature of urethral stenoses, strictures, and pelvic fracture urethral disruption injuries. Urology 83:S1–S7

19.

Jordan GH (1987) Reconstruction of the fossa navicularis. J Urol 138:102–104

20.

Fiala R, Vrtal R, Zenisek J, Grimes S (2003) Ventral prepucial flap meatoplasty in the treatment of distal urethral male strictures. Eur Urol 43:686–688

21.

Morey AF, Lin HC, DeRosa CA, Griffith BC (2007) Fossa navicularis reconstruction: impact of stricture length on outcomes and assessment of extended meatotomy (first stage Johanson) maneuver. J Urol 177:184–187 (discussion 7)

22.

Onol SY, Onol FF, Onur S, Inal H, Akbas A, Kose O (2008) Reconstruction of strictures of the fossa navicularis and meatus with transverse island fasciocutaneous penile flap. J Urol 179:1437–1440

23.

Whitson JM, McAninch JW, Elliot SP, Alsikafi NF (2008) Long-term efficacy of distal penile circular fasciocutaneous flaps for single stage reconstruction of complex anterior urethral stricture disease. J Urol 179:2259–2264

24.

Broadwin M, Vanni AJ (2018) Outcomes of a urethroplasty algorithm for fossa navicularis strictures. Can J Urol 25:9591–9595

25.

Daneshvar M, Hughes M, Nikolavsky D (2018) Surgical management of fossa navicularis and distal urethral strictures. Curr Urol Rep 19:43

26.

Dielubanza EJ, Han JS, Gonzalez CM (2014) Distal urethroplasty for fossa navicularis and meatal strictures. Transl Androl Urol 3:163–169
Acknowledgements
Almut Gödde, Jule Lamp, Carla Loewe, and Justus Stahlberg assisted with data collection. Simon Benz assisted with photo editing.
Ethics declarations
Conflict of interest
All authors have no conflict of interest to disclose.
Statement of human rights
All procedures performed in studies involving human participants were in accordance with the ethical standards of the institutional and national research committee and with the 1964 Helsinki Declaration and its later amendments or comparable ethical standards.
Informed consent
Informed consent was obtained from all individual participants included in the study.
Additional information
Publisher's Note
Springer Nature remains neutral with regard to jurisdictional claims in published maps and institutional affiliations.
Luis A. Kluth, Clemens M. Rosenbaum: Member of the Trauma and Reconstructive Urology Working Party of the EAU (European Association of Urology) YAU (Young Academic Urologists).
About this article
Cite this article
Zumstein, V., Dahlem, R., Maurer, V. et al. Single-stage buccal mucosal graft urethroplasty for meatal stenoses and fossa navicularis strictures: a monocentric outcome analysis and literature review on alternative treatment options. World J Urol 38, 2609–2620 (2020). https://doi.org/10.1007/s00345-019-03035-8
Received:

Accepted:

Published:

Issue Date:
Keywords
Lichen sclerosus et atrophicus

Mouth mucosa

Recurrence

Systematic review

Urethroplasty