Abstract
Purpose
The aim of this study was to investigate whether structured reports (SRs) of prostate MRI results are more suitable than non-structured reports (NSRs) for promoting the more accurate assessment of the location of a single prostate cancer lesion by novices in MRI-targeted biopsy.
Methods
50 NSRs and 50 SRs describing a single prostatic lesion were presented to 5 novices in MRI-targeted biopsy. The participants were asked to plot the tumor location in a two-dimensional prostate diagram and to answer a questionnaire on the quality of the reports. The accuracy of the plotted tumor position was evaluated with a validated 30-point scoring system that distinguished between "major" and "minor" mistakes.
Results
The overall mean score for the accuracy of the tumor plotting was significantly higher for SRs than for NSRs (26.4 vs. 20.7, p < 0.01). The mean numbers of major (1.4 vs. 0.48, p < 0.01) and minor (3.05 vs. 1.15, p < 0.01) mistakes were significantly higher for NSRs than for SRs. Compared with NSRs, SRs received significantly higher ratings for the perceived quality of the summary (4.0 vs. 2.4, p < 0.01) as well as for the overall satisfaction with the report (4.1 vs. 2.1, p < 0.01).
Conclusion
Novices in MRI-targeted biopsy prefer structured reporting of prostate MRI as an information tool. SRs allow for a more accurate assessment of the location of single prostate cancer lesions. Therefore, structured reporting of prostate MRI may help to foster the learning process of novices in MRI-targeted biopsy.
This is a preview of subscription content, log in to check access.
Access options
Buy single article
Instant access to the full article PDF.
US$ 39.95
Price includes VAT for USA
Subscribe to journal
Immediate online access to all issues from 2019. Subscription will auto renew annually.
US$ 199
This is the net price. Taxes to be calculated in checkout.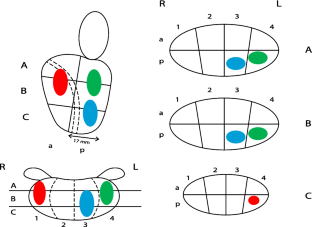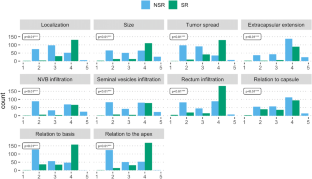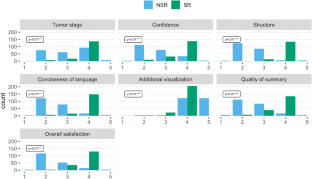 Acknowledgements
We thank Selina Ackermann from the University Hospital Basel for the editorial assistance.
Ethics declarations
Conflict of interest
This work was supported by the Department of Surgery of the University Hospital Basel.
Additional information
Publisher's Note
Springer Nature remains neutral with regard to jurisdictional claims in published maps and institutional affiliations.
About this article
Cite this article
Wetterauer, C., Winkel, D.J., Federer-Gsponer, J.R. et al. Novices in MRI-targeted prostate biopsy benefit from structured reporting of MRI findings. World J Urol 38, 1729–1734 (2020). https://doi.org/10.1007/s00345-019-02953-x
Received:

Accepted:

Published:

Issue Date:
Keywords
Prostate cancer

Magnetic resonance imaging

Novices

Structured report

MRI-targeted biopsy