Abstract
Copper nanoparticles were fabricated and deposited on a glass substrate by spark discharge of copper electrode under different atmospheric conditions for SERS application. An interesting dependence of the deposition process and the formation of different particle structures on the deposition atmospheres were observed. Static air atmosphere ensured the deposition of the Cu particles on the glass surface by avoiding the repulsion between charged Cu particles and the surface of the glass through the formation of CuO, which acts as a seed mediated for nanorods formation. The average diameter of the as-deposited Cu rods was measured by the TEM to be 39 nm. Thermal annealing of the film up to 200 °C resulted in a reduction in the diameter of the nanorods as well as an increase in the rod density. A water solution of dye molecule (crystal violet) with a concentration of 1 × 10–6 to 1 × 10–9 M was dropped on the prepared Cu substrate. Raman signals from dye molecule were detected and their intensities changed according to deposition time, post-annealing temperature and dye concentration. A significant increase in the Raman scattering signal of a dye molecule was observed in the film fabricated at 30 min of deposition time and post-annealed temperature of 200 °C for 1 h. This substrate provides a maximum SERS intensity with a detection limit of 1 × 10–8 M, with an enhancement factor of 3.9 × 103. The SERS performance of the substrates was correlated well with the change in their surface morphologies.
This is a preview of subscription content, log in to check access.
Access options
Buy single article
Instant access to the full article PDF.
US$ 39.95
Price includes VAT for USA
Subscribe to journal
Immediate online access to all issues from 2019. Subscription will auto renew annually.
US$ 99
This is the net price. Taxes to be calculated in checkout.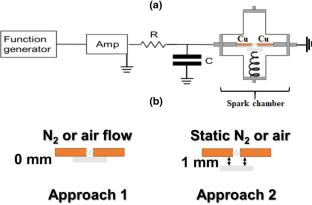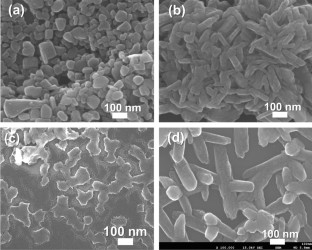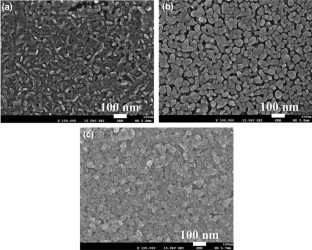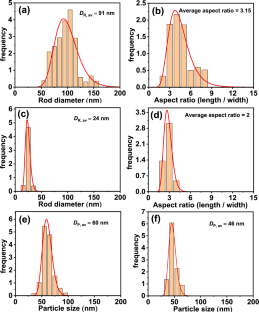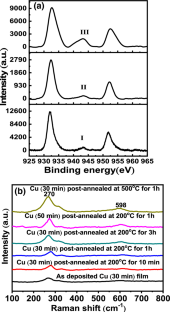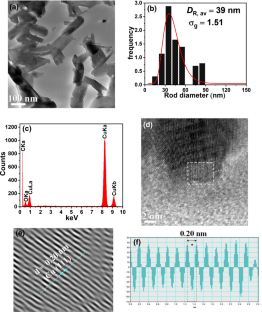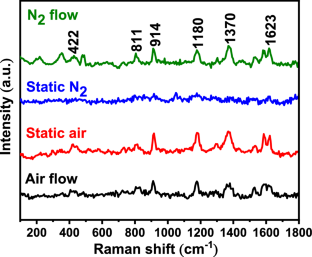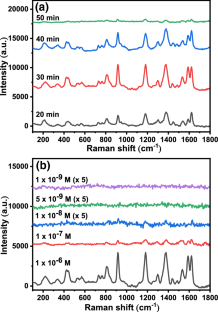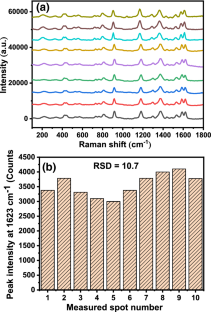 Acknowledgements
This study was supported by JST CREST, Japan (Grant number JPMJCR18H4), by the Hosokawa Powder Technology Foundation, and Ministry of Education, Culture, Sports, Science and Technology of Japan (MEXT) scholarship for Mohamed was also gratefully acknowledged.
Ethics declarations
Conflict of interests
The authors declare that they have no competing interests.
Additional information
Publisher's Note
Springer Nature remains neutral with regard to jurisdictional claims in published maps and institutional affiliations.
About this article
Cite this article
El-Aal, M.A., Seto, T. & Matsuki, A. The effects of operating parameters on the morphology, and the SERS of Cu NPs prepared by spark discharge deposition. Appl. Phys. A 126, 572 (2020). https://doi.org/10.1007/s00339-020-03762-5
Received:

Accepted:

Published:
Keywords
Cu nanostructures

Spark discharge

SERS

Crystal violet