Abstract
Molybdenum disulfide (MoS2) is a potential additive for rubber enhancement. However, its poor dispersion and weak interaction with matrix limit its further application. To improve the dispersion of MoS2 in natural rubber (NR) and enhance the interaction of MoS2 with matrix, single-layered MoS2 nanosheets are prepared and further modified by cysteine. The modified MoS2 nanosheets and epoxidized natural rubber (ENR) are premixed and then added into a NR/carbon black compound to obtain a NR/carbon black/ENR-modified MoS2 nanosheets composite. The reaction between modified MoS2 nanosheets and ENR is proved by FT-IR spectra. The modified MoS2 nanosheets can improve the dispersion of carbon black in NR, and ENR can significantly improve the dispersion of modified MoS2 nanosheets in the composite. The addition of ENR-modified MoS2 nanosheets premixture can improve the abrasion resistance, increase the crosslink density and control the dynamic mechanical properties of NR. These improved properties can be attributed to the good filler dispersion and enhanced filler–matrix interaction in NR matrix.
Access options
Buy single article
Instant access to the full article PDF.
US$ 39.95
Tax calculation will be finalised during checkout.
Subscribe to journal
Immediate online access to all issues from 2019. Subscription will auto renew annually.
US$ 119
Tax calculation will be finalised during checkout.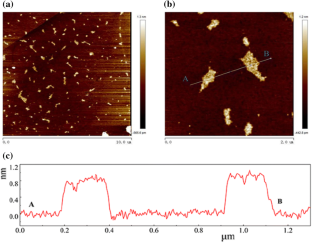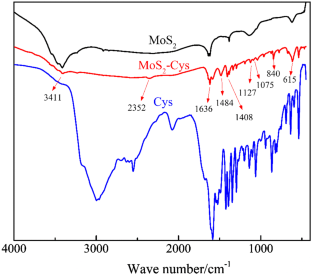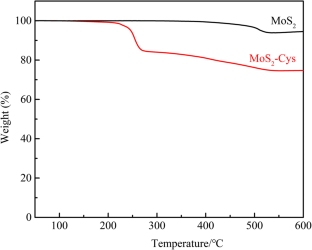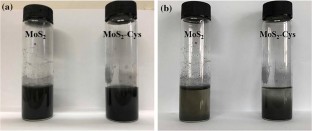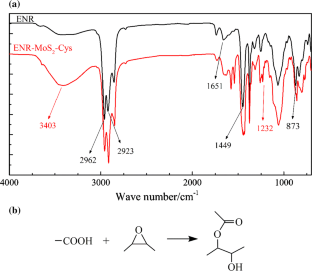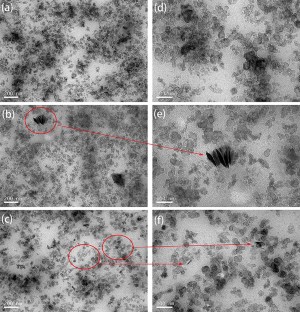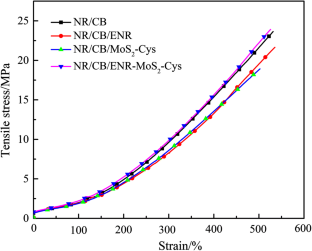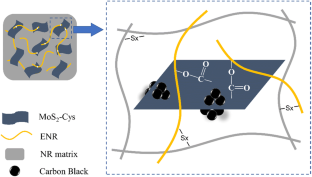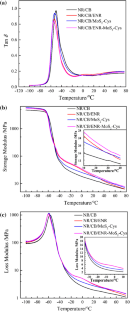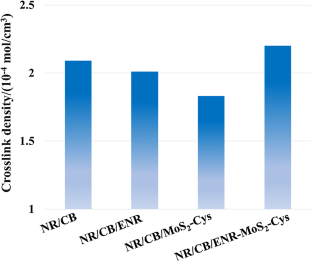 Ethics declarations
Conflict of interest
There are no conflicts to declare.
Additional information
Publisher's Note
Springer Nature remains neutral with regard to jurisdictional claims in published maps and institutional affiliations.
About this article
Cite this article
Jiang, Y., Wang, J., Wu, J. et al. Preparation of high-performance natural rubber/carbon black/molybdenum disulfide composite by using the premixture of epoxidized natural rubber and cysteine-modified molybdenum disulfide. Polym. Bull. 78, 1213–1230 (2021). https://doi.org/10.1007/s00289-020-03157-9
Received:

Revised:

Accepted:

Published:

Issue Date:
Keywords
Natural rubber

Molybdenum disulfide

Abrasion resistance

Dispersion and interaction