Abstract
The McMurdo Dry Valleys are the largest single ice-free area in Antarctica, and of considerable scientific and conservation value as an extreme polar desert. This is recognised through the McMurdo Dry Valleys Antarctic Specially Managed Area (ASMA), where management's goals focus on protection of its unique features, while facilitating science access. Using a mix of remote sensing and existing cartography, we have identified over 6000 lakes and ponds in the ASMA. This study develops a classification of those aquatic ecosystems to provide a framework for management. It uses a limited top-down, hierarchical classification to define 13 class separations based on physical attributes that could largely be ascribed from existing databases or remotely sensed information. The first hierarchical level was based on landscape position, separating coastal kettle holes (reflecting recent glacial history), from other "topographic" water bodies. The second level was based on endorheic vs exorheic drainage, the third on mid-summer ice condition (no-ice cap; ice capped; frozen to base) and the fourth on source of inflow (glacial or non-glacial). Kettles were sub-classed by mid-summer ice only. Classes were tested against a set of field observations and an expert workshop validation process considered management implications for the ASMA. This study shows how the classification assists our understanding of Dry Valley landscapes and addresses management issues faced by researchers, environmental managers and policy makers. The approach to classification, rather than the detailed classes that may be specific to the Dry Valleys, has potential for wider use in other polar landscapes.
Access options
Buy single article
Instant access to the full article PDF.
US$ 39.95
Tax calculation will be finalised during checkout.
Subscribe to journal
Immediate online access to all issues from 2019. Subscription will auto renew annually.
US$ 79
Tax calculation will be finalised during checkout.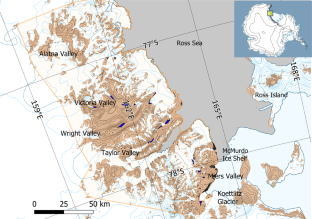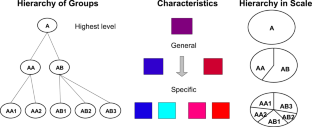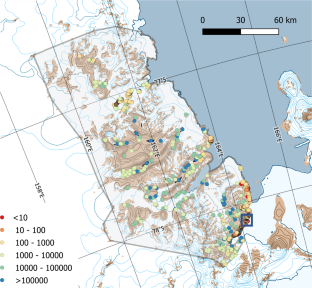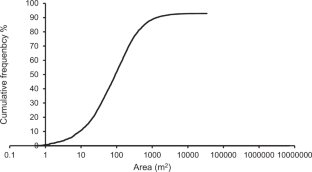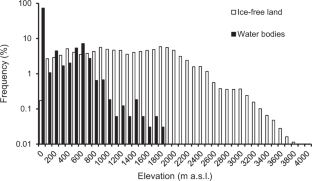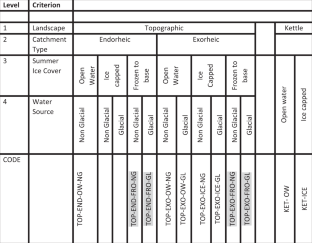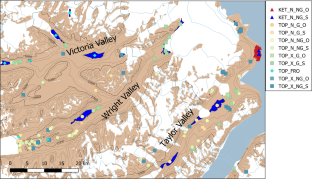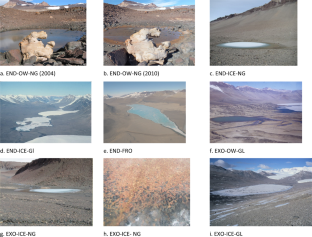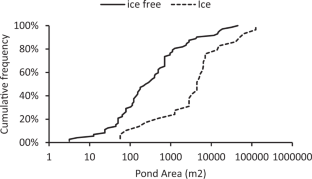 References
Archer SDJ, McDonald IR, Herbold CW, Lee CK, Cary CS (2015) Benthic microbial communities of coastal terrestrial and ice shelf Antarctic meltwater ponds. Front Microbiol. https://doi.org/10.3389/fmicb.2015.00485

ATCM (2015) ASMA management plan for the McMurdo Dry Valleys, Southern Victoria Land. Adopted by the 38th Antarctic Treaty Consultative Meeting by means of Measure, 78 pp. http://www.ats.aq/documents/recatt/A//482_a.pdf

Awimbo JA, Norton DA, Overmars FB (1996) An evaluation of representativeness for nature conservation, Hokitika Ecological District, New Zealand. Biol Conserv 75:177–186

Bailey RG (1983) Delineation of ecosystem regions. Environ Manag 7:365–373

Barrett JE, Virginia RA, Wall DH, Doran PT, Fountain AG, Welch KA, Lyons WB (2008) Persistent effects of a discrete warming even on a polar desert ecosystem. Glob Change Biol 14:2249–2261

Belbin L (1993) Environmental representativeness: regional partitioning and reserve selection. Biol Conserv 66:223–230

Carpenter CA, Busch WN, Clelend DT, Gallegos J, Harris R, Holm R, Topik C, Williamson A (1999) The use of ecological classification in management. In: Johnson NC, Mack AJ, Sexton WT, Szaro RC (eds) Ecological stewardship: a common reference for ecosystem management. Elsevier Science Amsterdam, The Netherlands

Casanovas P, Black M, Fretwell P, Convey P (2015) Mapping lichen distribution on the Antarctic Peninsula using remote sensing, lichen spectra and photographic documentation by citizen scientists. Polar Res. 34:25633. https://doi.org/10.3402/polar.v34.25633

Castendyk DN, Obryk MK, Leidman SZ, Gooseff M, Hawes I (2016) Lake Vanda: a sentinel for climate change in the McMurdo Sound Region of Antarctica. Glob Planet Change 144:213–227

Cox SC, Turnbull IM, Isaac MJ, Townsend DB, Lyttle BS (2012) Geology of Southern Victoria Land, Antarctica. GNS Science, Lower Hutt, p 135

Denton GH, Prentice ML, Kellog DE, Kellogg TM (1984) Late tertiary history of the Antarctic Ice Sheet: evidence from Dry Valleys. Geology 12:263–267

Dolhi JM, Teufel AG, Kong W, Morgan‐Kiss RM (2015) Diversity and spatial distribution of autotrophic communities within and between ice‐covered Antarctic lakes (McMurdo Dry Valleys). Limnol Oceanogr 60:977–991. https://doi.org/10.1002/lno.10071

Doran PT, Priscu JC, Lyons WB, Walsh JE, Fountain AG, McNight DM, Moorhead DL, Virginia RA, Wall DH, Clow GD, Fritsen CH, McKay CP, Parsons AN (2002a) Antarctic climate cooling and ecosystem response. Nature 415:517–520

Doran PT, McKay CP, Clow GD, Dana GL, Fountain AG, Nylen T, Lyons WB (2002b) Valley floor climate observations from the McMurdo dry valleys, Antarctica, 1986–2000. J Geophys Res 107:4772. https://doi.org/10.1029/2001JD002045

Dugan HA, Doran PT, Wagner B, Kenig F, Fritsen CH, Arcone SA, Kuhn E, Ostrom NE, Warnock JP, Murray A (2015) Stratigraphy of Lake Vida, Antarctica: hydrologic implications of 27 m of ice. The Cryosphere 9:439–450. https://doi.org/10.5194/tc-9-439-2015

Fountain AG, Levy JS, Gooseff MN, Van Horn D (2014) The McMurdo Dry Valleys: a landscape on the threshold of change. Geomorphology 225:25–35

Fountain AG, Lyons WB (2003) Century- to millennial-scale climate change and ecosystem response in Taylor Valley, Antarctica. In: Greenland D, Goodin DG, Smith R (eds) Climate variability and ecosystem response at long-term ecological research sites. Oxford University Press, Oxford, p 319–340

Gooseff M, Lyons WB, McKnight DM, Vaughn BH, Fountain A, Dowling CB (2006) A Stable Isotopic Investigation of a Polar Desert Hydrologic System, McMurdo Dry Valleys, Antarctica. Arct Antarct Alp Res 38:60–71

Hall BL, Denton GH (2000) Radiocarbon chronology of Ross Sea Drift, Eastern Taylor Valley, Antarctica: evidence for a Grounded Ice Sheet in the Ross Sea at the Last Glacial Maximum. Geogr Ann 82:305–336. https://doi.org/10.1111/j.0435-3676.2000.00127.x

Hall BL, Denton GH, Overturf B, Hendy CH (2002) Glacial Lake Victoria—a high level Antarctic lake infrerred from lacustrine deposits in Victoria Valley. J Quat Sci 17:697–706

Hawes I, Smith R, Howard-Williams C, Schwarz AM (1999) Environmental conditions during freezing and response of microbial mats in the ponds of the McMurdo Ice Shelf, Antarctica. Antarct Sci 11:198–208

Hawes I, Howard-Williams C, Sorrell B (2014) Decadal timescale variability in ecosystem properties in the ponds of the McMurdo Ice Shelf, Southern Victoria Land, Antarctica. Antarct Sci 26:219–230

Healy M, Webster-Brown DG, Brown KL, Lane V (2006) Chemistry and stratification of Antarctic meltwater ponds II: inland ponds in the McMurdo Dry Valleys, Victoria Land. Antarct Sci 18:525–533

Howard-Williams C, Pridmore RD, Broady PA, Vincent WF (1990) Environmental and biological variability in the McMurdo Ice Shelf ecosystem. In: Kerry K, Hempel G (eds.) Ecological change and conservation of Antarctic ecosystems. Springer Verlag, Berlin, p 23–31

Hughes KA, Ireland LC, Convey P, Fleming AH (2015) Assessing the effectiveness of specially protected areas for conservation of Antarctica's botanical diversity. Conserv Biol 30:113–120. https://doi.org/10.1111/cobi.12592

IAATO (2019) IAATO overview of Antarctic tourism: 2018-19 season and preliminary estimates for 2019-20 season. Information Paper number 140 Rev. 1, submitted to the 42nd Antarctic Treaty Consultative Meeting. Prague

Jungblut AD, Wood S, Hawes I, Webster-Brown J, Harris C (2012) The Pyramid Trough Wetland: environmental and biological diversity in a newly created Antarctic protected area. FEMS Microb Ecol 82:356–366

Larned ST, Snelder T, Unwin MJ, McBride GB (2016) Water quality in New Zealand rivers: current state and trends. N Z J Mar Freshw Res 50:389–417

Leathwick JR, Overton JM, McLeod M (2003) An environmental domain analysis of New Zealand, and its application to biodiversity conservation. Conserv Biol 17:1612–1623

Leihy RI, Coetzee BWT, Morgan F, Raymond B, Shaw JD, Terauds A, Bastmeijer K, Chown SL (2020) Antarctica's wilderness fails to capture continent's biodiversity. Nature 583:567–571. https://doi.org/10.1038/s41586-020-2506-3

Lewis KJ, Fountain AG, Dana GL (1998) Surface energy balance and meltwater production for a Dry Valley glacier, Taylor Valley, Antarctica. Ann Glaciol 27:603–609

Lyons WB, Tyler SW, Wharton RA,Jr, McKnight DM, Vaughn B(1998) A late Holocene desiccation of Lake Hoare and Lake Fryxell, McMurdo Dry Valleys, Antarctica Antarct Sci 10:247–256

Lyons WB, Welch KA, Carey AE, Doran PT, Wall DH, Virginia RA, Fountain AG, Csatho' B, Tremper CA (2005) Groundwater seeps in Taylor Valley, Antarctica: an example of a sub-surface ice melt event. Ann Glaciol 40:200–2006

Lyons WB, Welch KA, Gardner CB, Jaros C, Moorhead D, Knoepfle JL, Doran PT (2012) The geochemistry of upland ponds, Taylor Valley, Antarctica. Antarct Sci 24:3–14

McKnight DM, Nyogi DK, Alger AS, Bomblies A, Conovitz PA, Tate CM (1999) Dry Valley streams in Antarctica: ecosystems waiting for water. Bioscience 49:985–995

Margules CR, Pressey RL (2000) Systematic conservation planning. Nature 405:243–253

Measure 18 (2015) Antarctic Specially Managed Area No. 2 (McMurdo Dry Valleys, Southern Victoria Land): revised management plan. Antarctic Treaty Consultative Meeting, vol 38, p 243–244. www.ats.aq/documents/recatt/att579_e.pdf

Morgan F, Barker G, Briggs C, Price R and Keys H (2007) Environmental Domains of Antarctica, Version 2.0 Final Report, Landcare Research Contract Report: LC0708/055 for: Antarctica New Zealand, Christchurch and Department of Conservation, Wellington, 89 pp. https://www.landcareresearch.co.nz/publications/researchpubs/eda_v2_final_report.pdf

Morgan-Kiss RM, Lizotte MP, Priscu JC (2015) Photoadaptation to the polar night by phytoplankton in a permanently ice-covered Antarctic lake. Limnol Oceanogr 61:3–13

Murray AE, Kenig F, Christian H, Fritsen CH, McKay CP, Cawley KM, Edwards R, Kuhn E, McKnight DM, Ostrom NE, Peng V, Ponce A, Priscu JC, Samarkin V, Townsend AT, Wagh P, Young SA, To Yung P, Doran PT (2012) Microbial life at -13oC in the brine of an ice-sealed Antarctic lake. Proc Natl Acad Sci USA 109:20626–20631

Nedbalova L, Nyvlt D, Kopacek J, Obr MS, Elster J (2013) Freshwater lakes of Ulu Peninsula, James Ross Island, north-east Antarctic Peninsula: origin, geomorphology and physical and chemical limnology. Antarct Sci 25:358–372. https://doi.org/10.1017/S0954102012000934

Omernik JM (1995) Ecoregions: a spatial framework for environmental management. In: Davis, WS, Simon, TP (eds.) Biological assessment and criteria: tools for water resource planning and decision making. Lewis Publishers, Boca Raton, Florida, p 49–62

Omernik JM, Griffith GE (1991) Ecological regions versus hydrologic units: frameworks for managing water quality. J Soil Water Conserv 46:334–340

Parker BC, Simmons GM, Seaburg KG, Cathey DD, Allnutt FCT (1982) Comparative ecology of planktonic communities in seven Antarctic Oasis lakes. J Plankton Res 4:271–286

Perotti M, Zurli L, Sandroni S, Cornamusini G, Talarico F (2018) Provenance of Ross Sea Drift in McMurdo Sound (Antarctica) and implications for middle-Quaternary to LGM glacial transport: new evidence from petrographic data. Sediment Geol 371:41–54. https://doi.org/10.1016/j.sedgeo.2018.04.009

Planet Team (2017) Planet application program interface: in space for life on earth. San Francisco, CA. https://api.planet.com

Priscu JC (ed.) (1998) Ecosystem dynamics in a polar desert: the McMurdo Dry Valleys, Antarctica. Antarctic Research Series 72. American Geophysical Union, Washington, DC, 369 pp

Priscu JC, Howkins A (eds.) (2016) Environmental assessment of the McMurdo dry Valleys: witness to the past and guide to the future. Special Publication, LPRES-PRG 02, Department of Land Resources and Environmental Sciences, Montana State University, USA, 63 pp

Quayle WC, Peck LS, Peat H, Ellis-Evans JC, Harrigan PR (2002) Extreme responses to climate change in Antarctic lakes. Science 295:645

Rohm CM, Omernik JM, Woods AJ, Stoddard JL (2002) Regional characteristics of nutrient concentrations in streams and their application to nutrient criteria development. J Am Water Resour Assoc 38:213–237

Sakaeva A, Sokol ER, Kohler TJ, Stanish LF, Spaulding SA, McKnight DM, Howkins A, Welch KA, Lyons WB, Barrett JE (2016) Evidence for dispersal and habitat controls on pond diatom communities from the McMurdo Sound Region of Antarctica. Polar Biol 39:2441–2456. https://doi.org/10.1007/s00300-016-1901-6

Salvatore MR, Borges SR, Barrett JE, Sokol ER, Stanish LF, Power SN, Morin P (2020) Remote characterization of photosynthetic communities in the Fryxell basin of Taylor Valley, Antarctica. Antarct Sci 32:255–270

Shaw JD, Terauds, Riddle MJ, Possingham HP, Chow SL (2014) Antarctica's protected areas are inadequate, unrepresentative and at risk. PLoS Biol 12:e10011888. https://doi.org/10.1371/journal.pbio.1001888

Snelder TH (2004) River environment classification: a spatial framework for environmental management. PhD Thesis, Lincoln University, New Zealand, 175 pp. https://researcharchive.lincoln.ac.nz/handle/10182/3271

Snelder TH, Cattaneo F, Suren AM, Biggs BJF (2004) Is the river environment classification an improved landscape-scale classification of rivers? J N Am Benthol Soc 23:580–598

Snelder TH, Hughey KFD (2005) On the use of an ecological classification to improve water resource planning in New Zealand. Environ Manag 36:741–756

Snelder TH, Leathwick JR, Dey K (2007) A procedure for making optimal selection of input variables for multivariate environmental classifications. Conserv Biol 21:365–375

Snelder TH, Rouse HL, Booker DJ, Norton N (2013) The role of science in setting limits for sustainable water resource use: a case study from New Zealand. Hydrol Sci J. https://doi.org/10.1080/02626667.2013.793799

Spaulding SA, MCKnight DM, Smith RL, Dufford R (1994) Phytoplankton population dynamics in perennially ice-covered Lake Fryxell, Antarctica. J Plankton Res 1:527–541. https://doi.org/10.1093/plankt/16.5.527

StatisticsNZ (2020) Modelled lake water quality. New Zealand Department of Statistics. www.stats.govt.nz/indicators/modelled-lake-water-quality

Steig EJ, Morse DL, Waddington M, Stuiver M, Grootes PM, Mayewski PM, Twickler MS, Whitlow SI (2000) Wisconsonian and Holocene climate history from an ice core at Taylor Dome, Western Ross Embayment. Geogr Ann 82A:213–235

Terauds A, Lee JR (2016) Antarctic biogeography revisited: updating the Antarctic Conservation Biogeographic Regions. Divers Distrib 1–5. https://doi.org/10.1111/ddi.12453

Torii T, Nakaya S, Matsubaya O, Matsumoto GI, Masuda N, Kawano T, Murayama H (1989) Chemical characteristics of pond waters in the Labyrinth of Southern Victoria Land, Antarctica. Hydrobiologia 172:255–264

Vincent WF (1988) Microbial ecosystems of Antarctica. Cambridge University Press, Cambridge, p 304

Vincent WF (ed.) (1995) Environmental management of a cold desert ecosystem: the McMurdo Dry Valleys. Report of a National Science Foundation workshop. Desert Research Institute, University of Nevada, USA, Special Publication, 57 pp

Vincent WF, James MR (1996) Biodiversity in extreme aquatic environments: lakes, ponds and streams of the Ross Sea Sector, Antarctica. Biol Conserv 5:1451–1471

Vincent WF, Laybourn-Parry J (eds.) (2008) Polar lakes and rivers. Oxford University press, Oxford, p 327

Wait BR, Webster-Brown JG, Brown KL, Healy M, Hawes I (2006) Chemistry and stratification of Antarctic meltwater ponds I: coastal ponds near Bratina Island, McMurdo Ice Shelf. Antarct Sci 18:515–524

Wauchope HS, Shaw JD, Terauds A (2019) A snapshot of biodiversity protection in Antarctica. Nat Commun 10:946

Webster JG, Brown KL, Vincent WF (1994) Geochemical processes affecting meltwater chemistry and the formation of saline ponds in the Victoria Valley and Bull Pass region, Antarctica. Hydrobiologia 281:171–186

Webster-Brown J, Hawes I, Safi K, Sorrell B, Wilson N (2012) Summer-winter transitions in Antarctic ponds: III. Chemical changes. Antarct Sci 24:121–130

Welch KA, Lyons WB, Graham E, Neumann K, Thomas JM, Mikesell D (1996) The determination of major element chemistry in terrestrial waters from Antarctica using ion chromatography. J Chromatogr A739:257–263

Welch KA, Neumann K, McKnight DM, Fountain AG, Lyons WB (2000) Chemistry and lake dynamics of the Taylor Valley lakes, Antarctica: the importance of long-term monitoring. In: Davison W, Howard-Williams C, Broady P (eds.) Antarctic ecosystems: models for wider ecological understanding. Caxton Press, Christchurch, p 282–287

Wharton RA Jr, Doran P (1998) McMurdo Dry Valley Lakes: impacts of research activities. Desert Research Institute, University and Community College System of the USA, Special Publication, 54 pp. http://mcm.lternet.edu/conferences/dvenvrn98.html

Winsor K, Swanger KM, Babcock E, Valetta RD, Dickson JD (2020) Rock glacier characteristics serve as an indirect record of multiple alpine glacier advances in Taylor Valley, Antarctica. The Cryosphere 14:1–16

Wood SA, Rueckert A, Cowan DA, Cary SC (2008) Sources of edaphic cyanobacterial diversity in the Dry Valleys of Eastern Antarctica. ISME J 2:308–320

Zhang L, Jungblut AD, Hawes I, Andersen DT, Sumner DY, Mackey TJ (2015) Cyanobacterial diversity in benthic mats of the McMurdo Dry Valley Lakes, Antarctica. Polar Biol 38:1097–1110
Acknowledgements
This study was funded by New Zealand Ministry of Business Innovation and Employment grant (UOWX1401) that supported the University of Waikato's DRYVER project (led by Prof. Craig Cary), within which this study was based. The data used in the 100 Ponds data set were accumulated over several years with support of field colleagues too numerous to detail. We thank them all, along with the logistics support of the Antarctica New Zealand and the US Antarctic programme. The authors thank our colleagues in the DryVER Programme and the US-LTER project for many discussions on this topic, and particularly thanks are due to Dr. Ton Snelder (The Water People) for his advice and review on classification systems. We thank Dr. Susie Woods (Cawthron Institute) for coordination of the sequencing for 16S and 18S rRNA amplicons. We acknowledge our collaborator Prof. Craig Cary for access to very high-resolution imagery provided by the Polar Geospatial Center under NSF Grant 1246292 that was used to derive some of the water body attributes presented here. We also thank Planet Explorer Team for free access to high-resolution 3- and 4-band imagery of the ASMA. The 2018 Policy Workshop to evaluate the system included as attendees Rebecca Roper-Gee (Antarctica New Zealand), Ceisha Poirot (Policy, Environment and Safety Team Antarctica New Zealand), Jenny Webster-Brown (Director Waterways Centre for Freshwater Management, New Zealand) and Anne Jungblut (Natural History Museum, London). We are grateful to Michael Gooseff (Principal Investigator, McMurdo Dry Valleys US-LTER programme), Dr. Peter Doran (Louisiana State) and Dr. Polly Penhale (National Science Foundation) for further discussions on the validity of the classification. Finally we wish to thank the editors of Environmental Management and two anonymous reviewers who provided feedback that allowed us to improve greatly the paper.
Ethics declarations
Conflict of interest
The authors declare that they have no conflict of interest.
Additional information
Publisher's note Springer Nature remains neutral with regard to jurisdictional claims in published maps and institutional affiliations.
Supplementary Information
About this article
Cite this article
Hawes, I., Howard-Williams, C., Gilbert, N. et al. Towards an Environmental Classification of Lentic Aquatic Ecosystems in the McMurdo Dry Valleys, Antarctica. Environmental Management (2021). https://doi.org/10.1007/s00267-021-01438-1
Received:

Accepted:

Published:
Keywords
Antarctica

Lakes

Ponds

Classification

Management