Access options
Buy single article
Instant access to the full article PDF.
US$ 39.95
Tax calculation will be finalised during checkout.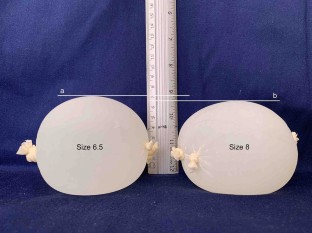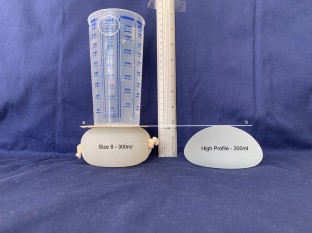 References
1.

Koo LS, Radwanski HN, Senna-Fernandes V, Antonio NN, Fellet LLF, Pitanguy I (2016) Does the use of intraoperative breast sizers increase complication rates in primary breast augmentation? A retrospective analysis of 416 consecutive cases in a single institution. Plast Surg Int 6:1–8

2.

Carruthers H, Fazi S, Dumasius V (2019) Serial sterilization of silicone breastimplant sizers contributes to a changein volume as compared to permanentbreast implants. Plast Reconstr Surg Glob Open 7(8):103

3.

Choudhary S, Curnier A (2002) An intraoperative DIY breast sizer. Br J Plast Surg 55:592–593

4.

Ishii N, Tani Y, Kiuchi T, Uno T, Ando J, Kishi K (2019) Optimal intraoperative selection of the projection of silicone breast implant using simplified cotton sizers. Gland Surg 8(5):537–541

5.

Cerqueiro J, Mallucci P (2001) The surgical glove as a breast sizer of adjustable volume: a cost-effective tool in aesthetic augmentation and reconstruction of the breast. Plast Reconstr Surg 110(2):704–705
Funding
The authors declare that they don't have any commercial interest in the subject of study or in the source of any financial or material support.
Ethics declarations
Conflict of interest
The authors declare that they have no conflicts of interest to disclose.
Human or Animal Rights
This article does not contain any studies with human participants or animals performed by any of the authors.
Informed Consent
For this type of study, informed consent is not required.
Additional information
Publisher's Note
Springer Nature remains neutral with regard to jurisdictional claims in published maps and institutional affiliations.
About this article
Cite this article
Barbosa, M.V.J., Nahas, F.X., de Arimatéia Mendes, J. et al. Improving the Use of Surgical Gloves as an Implant Sizer During Breast Augmentation. Aesth Plast Surg (2021). https://doi.org/10.1007/s00266-021-02159-w
Received:

Accepted:

Published: