Abstract
Background
The aesthetic and functional outcomes of the donor site following abdominal-based free flap breast reconstruction have been suboptimal. The objective of this study is to evaluate a modified liposuction-assisted abdominoplasty technique combined with rectus plication (LPARSP) adopted from cosmetic abdominoplasty practice.
Patients and Methods
All abdominal-based free flap breast reconstructions from 01/2017 to 03/2019 were reviewed. Patients with central fullness and sufficient tissue surplus on the abdomen, thighs and flanks who received LPARSP and rectus plication were identified (LPARSP group) and matched for age and body mass index with patients who underwent conventional abdominoplasty (CA group). Abdominal skin sensation, objective functional and aesthetic measures of the abdomen, as well as patient-reported outcomes (Breast-Q), were analyzed.
Results
A total of 28 patients were included. Groups were similar in demographics. The mean amount of lipoaspirate in the LPARSP group was 1054±613.5 ml. The postoperative course was similar in both groups. The LPARSP technique resulted in a lower positioned horizontal scar (p = 0.03). The aesthetic outcome was superior in the LPARSP group (p < 0.0001). Furthermore, the LPARSP group presented with a decreased bulging rate (p = 0.05), and secondary refinement procedures were less frequently demanded (p = 0.02). In addition, the abdominal wall sensation of the flanks was improved in the LPARSP group (p = 0.05), whereby patient-reported outcome measures did not differ between groups.
Conclusions
Lipoabdominoplasty with rectus plication represents a safe approach for donor-site closure in selected patients undergoing abdominal-based free flap breast reconstruction. Superior functional and aesthetic results paired with improved abdominal wall sensation are achieved compared to CA.
Level of Evidence IV
This journal requires that authors assign a level of evidence to each article. For a full description of these Evidence-Based Medicine ratings, please refer to the Table of Contents or the online Instructions to Authors www.springer.com/00266.
Access options
Buy single article
Instant access to the full article PDF.
US$ 39.95
Tax calculation will be finalised during checkout.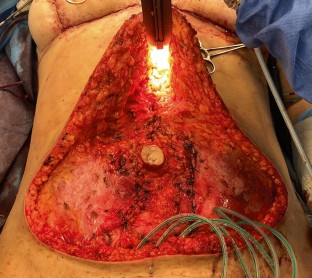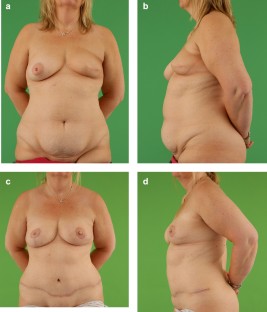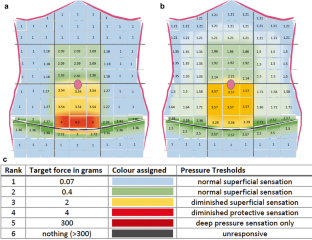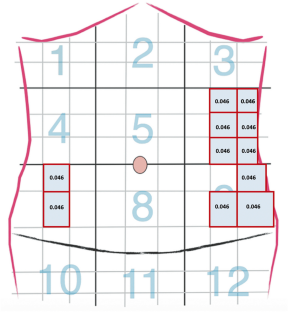 References
1.

Macadam SA et al (2016) Quality of life and patient-reported outcomes in breast cancer survivors: a multicenter comparison of four abdominally based autologous reconstruction methods. Plast Reconstr Surg 137(3):758–771

2.

Erdmann-Sager J et al (2018) Complications and patient-reported outcomes after abdominally based breast reconstruction: results of the mastectomy reconstruction outcomes consortium study. Plast Reconstr Surg 141(2):271–281

3.

Enajat M et al (2010) Aesthetic refinements and reoperative procedures following 370 consecutive DIEP and SIEA flap breast reconstructions: important considerations for patient consent. Aesthet Plast Surg 34(3):306–312

4.

Akita S et al (2015) Low-rise scar deep inferior epigastric artery perforator flap for breast reconstruction. Microsurgery 35(6):451–456

5.

Eom JS et al (2016) The low DIEP flap: an enhancement to the abdominal donor site. Plast Reconstr Surg 137(1):7e–13e

6.

Visconti G et al (2015) Deep inferior epigastric artery perforator flap donor-site closure with cannula-assisted, limited undermining, and progressive high-tension sutures versus standard abdominoplasty: complications, sensitivity, and cosmetic outcomes. Plast Reconstr Surg 135(1):1–12

7.

Samra S et al (2010) Complication rates of lipoabdominoplasty versus traditional abdominoplasty in high-risk patients. Plast Reconstr Surg 125(2):683–690

8.

Saldanha OR et al (2013) Aesthetic evaluation of lipoabdominoplasty in overweight patients. Plast Reconstr Surg 132(5):1103–1112

9.

Salles AG et al (2012) Evaluation of aesthetic abdominal surgery using a new clinical scale. Aesthet Plast Surg 36(1):49–53

10.

Voineskos SH et al (2018) Measuring patient-reported outcomes: key metrics in reconstructive surgery. Annu Rev Med 69:467–479

11.

Draaijers LJ et al. (2004) The patient and observer scar assessment scale: a reliable and feasible tool for scar evaluation. Plast Reconstr Surg 113(7): 1960-5; discussion 1966-7

12.

Lins L, Carvalho FM (2016) SF-36 total score as a single measure of health-related quality of life: scoping review. SAGE Open Med 4:2050312116671725

13.

Xue EY et al (2019) A standardized approach to deep inferior epigastric perforator flap marking. Plast Reconstr Surg Glob Open 7(10):e2479

14.

Nahabedian MY, Tsangaris T, Momen B (2005) Breast reconstruction with the DIEP flap or the muscle-sparing (MS-2) free TRAM flap: Is there a difference? Plast Reconstr Surg 115(2): 436-44; discussion 445-6

15.

Nahabedian MY et al. (2002) Breast Reconstruction with the free TRAM or DIEP flap: patient selection, choice of flap, and outcome. Plast Reconstr Surg 110(2): 466-75; discussion 476-7

16.

Hallock GG (2014) Abdominoplasty as the patient impetus for selection of the deep inferior epigastric artery perforator free flap for knee coverage. Microsurgery 34(2):102–105

17.

Alderman AK et al (2000) Determinants of patient satisfaction in postmastectomy breast reconstruction. Plast Reconstr Surg 106(4):769–776

18.

Niddam J et al (2014) DIEP flap for breast reconstruction: retrospective evaluation of patient satisfaction on abdominal results. J Plast Reconstr Aesthet Surg 67(6):789–796

19.

Xia Y, Zhao J, Cao DS (2019) Safety of lipoabdominoplasty versus abdominoplasty: a systematic review and meta-analysis. Aesthet Plast Surg 43(1):167–174

20.

Vieira BL et al (2018) Is there a limit? A risk assessment model of liposuction and lipoaspirate volume on complications in abdominoplasty. Plast Reconstr Surg 141(4):892–901

21.

Pollock H, Pollock T (2000) Progressive tension sutures: a technique to reduce local complications in abdominoplasty. Plast Reconstr Surg 105(7): 2583-6; discussion 2587-8

22.

Kurtazar S, Serin M (2019) Comparison of aesthetic quality of the final scar in abdominoplasty with conventional and mini inverted t-scar. Medicina (Kaunas) 55(5):142

23.

Taylor DA (2017) Zones of adhesion of the abdomen: implications for abdominoplasty. Aesthet Surg J 37(2):190–199

24.

Heller JB et al (2008) Outcome analysis of combined lipoabdominoplasty versus conventional abdominoplasty. Plast Reconstr Surg 121(5):1821–1829

25.

Al-Basti HB et al. (2004) Intraabdominal pressure after full abdominoplasty in obese multiparous patients. Plast Reconstr Surg. 113(7): 2145-50; discussion 2151-5

26.

Huang GJ et al (2007) Increased intraabdominal pressure in abdominoplasty: delineation of risk factors. Plast Reconstr Surg 119(4):1319–1325

27.

Enajat M et al (2013) Pulmonary embolism after abdominal flap breast reconstruction: prediction and prevention. Plast Reconstr Surg 131(6):1213–1222

28.

Ivatury RR et al (1997) Intra-abdominal hypertension and the abdominal compartment syndrome. Surg Clin North Am 77(4):783–800

29.

Ochoa O et al (2019) Prospective longitudinal patient-reported satisfaction and health-related quality of life following DIEP flap breast reconstruction: relationship with body mass index. Plast Reconstr Surg 143(6):1589–1600

30.

Stalder MW et al (2015) Aesthetic refinement of the abdominal donor site after autologous breast reconstruction. Plast Reconstr Surg 136(3):455–461

31.

Thorarinsson A et al (2017) Long-term health-related quality of life after breast reconstruction: comparing 4 different methods of reconstruction. Plast Reconstr Surg Glob Open 5(6):e1316

32.

Stutz JJ, Krahl D (2009) Water jet-assisted liposuction for patients with lipoedema: histologic and immunohistologic analysis of the aspirates of 30 lipoedema patients. Aesthet Plast Surg 33(2):153–162
Ethics declarations
Conflict of interest
The authors have no conflict of interest to declare. There was no external funding source for this study.
Ethical Approval
Institutional review board approval [837.516.16 (10834)] was obtained, and the study was designed in accordance with the ethical standards laid down in the 1975 World Medical Association Declaration of Helsinki and its later amendments.
Informed Consent
Written informed consent was obtained from all participants.
Additional information
Publisher's Note
Springer Nature remains neutral with regard to jurisdictional claims in published maps and institutional affiliations.
About this article
Cite this article
Kotsougiani-Fischer, D., Sieber, L., Fischer, S. et al. Safety of a Modified Lipoabdominoplasty Technique for Donor-Site Closure in Abdominal-Based Free Flap Breast Reconstruction. Aesth Plast Surg (2021). https://doi.org/10.1007/s00266-020-02117-y
Received:

Accepted:

Published:
Keywords
Breast reconstruction

Donor-site

Abdominal-based free flap

Refinement procedure

Satisfaction

Sensation

Abdominoplasty

Liposuction

Rectus sheath plication