This is a preview of subscription content, log in to check access.
Access options
Buy single article
Instant access to the full article PDF.
US$ 39.95
Price includes VAT for USA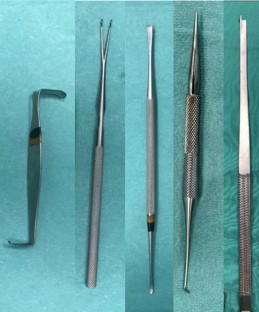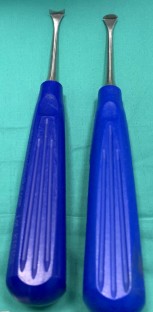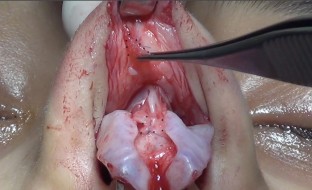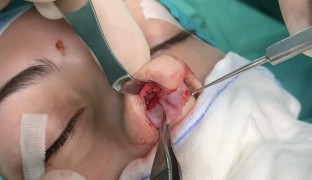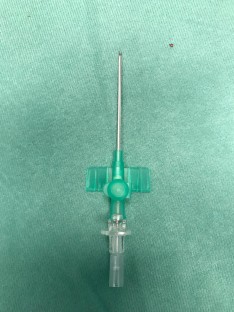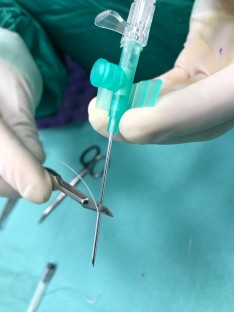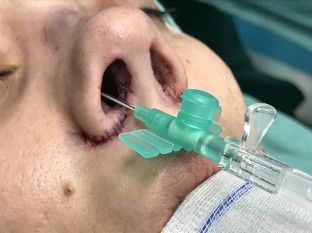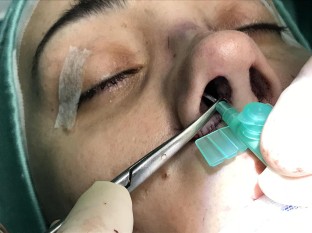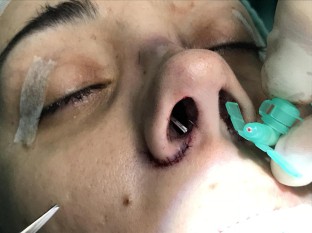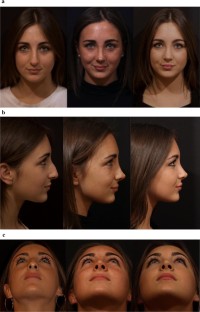 References
1.

Özgür E, Muluk NB, Cingi C (2017) Is selfie a new cause of increasing rhinoplasties? Facial Plast Surg 33(4):423–427

2.

Cakir B, Oreroğlu AR, Doğan T, Akan M (2012) A complete subperichondrial dissection technique for rhinoplasty with management of the nasal ligaments. Aesthet Surg J. 32(5):564–574

3.

Patron V, Hitier M, Gamby R, Finocchi V, Çakir B (2019) How to perform subperichondrial and subperiosteal rhinoplasty. Eur Ann Otorhinolaryngol Head Neck Dis 136(4):325–329

4.

Finocchi V (2020) SPQR. In: Preservation rhinoplasty, 3rd edn

5.

Guyuron B, DeLuca L, Lash R (2000) Supratip deformity: a closer look. Plast Reconstr Surg 105(3):1140–1151

6.

Daniel RK, Palhazi P (2018) The nasal ligaments and tip support in rhinoplasty: an anatomical study. Aesthet Surg J. 38(4):357–368

7.

Nolst GJ (2005) Trenité rhinoplasty: a practical guide to functional and aesthetic. Kugler publications, The Hague

8.

Cunningham B, McKinney P (2000) The alar scroll: an important anatomical structure in lobule surgery. Oper Tech Plast Reconstr Surg 7(4):187–193

9.

Khanna D et al (2017) Standardization of the modified Rodnan skin score for use in clinical trials of systemic sclerosis. J Scleroderma Relat Disord 2(1):11–18

10.

Valente DS, Steffen N, Carvalho LA, Borille GB, Zanella RK, Padoin AV (2015) Preoperative use of dexamethasone in rhinoplasty: a randomized, double-blind, placebo-controlled clinical trial. JAMA Facial Plast Surg 17(3):169–173

11.

Tasman AJ (2018) Reducing periorbital edema and ecchymosis after rhinoplasty: literature review and personal approach. Facial Plast Surg 34(1):14–21

12.

Gruber RP, Galvez MG, Ulvila DD (2018) Postrhinoplasty fibrotic syndrome. HNO 66(1):26–31
Acknowledgements
We would like to thank Anthony Armenta for providing medical writing assistance of the report at hand.
Ethics declarations
Conflict of interest
The authors declare that they have no conflict of interest.
Ethical Standard
All procedures performed in studies involving human participants were in accordance with the ethical standards of the institutional and/or national research committee and with the 1964 Helsinki declaration and its later amendments or comparable ethical standards. Patients provided written consent before their inclusion in this study. Additional consent was obtained for the use of their images.
Additional information
Publisher's Note
Springer Nature remains neutral with regard to jurisdictional claims in published maps and institutional affiliations.
Electronic Supplementary Material
Below is the link to the electronic supplementary material.
Video 1. Subperichondrial dissection (MOV 133346 kb)
About this article
Cite this article
Finocchi, V., Nele, G. & Çakır, B. Dissection, Drains and Dead Space Closure: The 3D's to Improve Patient Comfort and Reduce Early Bruising and Late Fibrosis in Rhinoplasty. Aesth Plast Surg (2020). https://doi.org/10.1007/s00266-020-01798-9
Received:

Accepted:

Published: