Abstract
Background
Synkinesis is a recognized complication following peripheral facial nerve paralysis. Different types of synkinesis have been described, with oral–ocular and ocular–oral synkinesis being the most common. Ocular–nasal synkinesis has been reported in two patients following cosmetic rhinoplasty. However, synkinesis between the orbicularis oculi and procerus muscles has not been reported by now.
Methods
This is an interventional case report.
Results
Two women, aged 42 and 37 years, presented with unilateral contraction of the medial eyebrow muscles (procerus) with spontaneous or voluntary blinking, 4 and 5 months after cosmetic rhinoplasty, respectively. Both were successfully treated with injection of botulinum toxin A.
Conclusions
Surgical trauma is inevitable during every procedure, including rhinoplasty, and may damage the fine structures including branches of the facial nerve innervating the muscles. Gentle tissue handling may minimize iatrogenic injury to the fine motor branches of the facial nerve and prevent subsequent aberrant innervation and synkinesis. Botulinum toxin A injection can effectively, yet temporarily, resolve the unintentional contractions and provide significant patient comfort.
Level of Evidence V
This journal requires that authors assign a level of evidence to each article. For a full description of these evidence-based medicine ratings, please refer to the table of contents or the online instructions to authors www.springer.com/00266.
This is a preview of subscription content, log in to check access.
Access options
Buy single article
Instant access to the full article PDF.
US$ 39.95
Price includes VAT for USA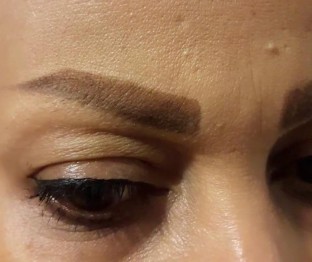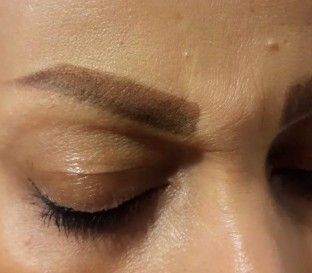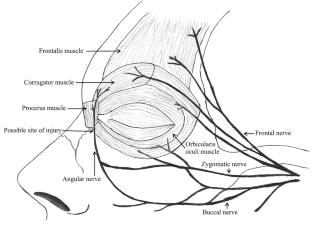 References
1.

Crumley RL (1979) Mechanisms of synkinesis. Laryngoscope 89:1847–1854

2.

Choi D, Raisman G (2002) Somatotopic organization of the facial nucleus is disrupted after lesioning and regeneration of the facial nerve: the histological representation of synkinesis. Neurosurgery 50:355–362

3.

Kalantar Motamedi MH, Ebrahimi A, Shams A, Nejadsarvari N (2016) Health and social problems of rhinoplasty in Iran. World J Plast Surg 5:75–76

4.

Kayabaşoğlu G, Dizdar D (2017) An effective technique for nasal radix reduction in septorhinoplasty: procerus muscle resection. J Craniofac Surg 28:2143–2144

5.

Batioglu-Karaaltin A, Karaaltin MV, Uzun N, Adatepe T, Ozdemir G, Ertas B (2015) Effects of open technique rhinoplasty on mimicry: electroneurographic evaluation. J Craniofac Surg 26:1348–1351

6.

Ross AH, Elston JS, Marion MH, Malhotra R (2011) Review and update of involuntary facial movement disorders presenting in the ophthalmological setting. Surv Ophthalmol 56:54–67

7.

Moran CJ, Neely JG (1996) Patterns of facial nerve synkinesis. Laryngoscope 106:1491–1496

8.

Husseman J, Mehta RP (2008) Management of synkinesis. Facial Plast Surg 24:242–249

9.

Rahman I, Sadiq SA (2007) Ophthalmic management of facial nerve palsy: a review. Surv Ophthalmol 52:121–144

10.

Markey J, Loyo M (2017) Latest advances in the management of facial synkinesis. Curr Opin Otolaryngol Head Neck Surg 25:265–272

11.

Maria CM, Kim J (2017) Individualized management of facial synkinesis based on facial function. Acta Otolaryngol 137:1010–1015

12.

Dutton JJ (2011) Atlas of clinical and surgical orbital anatomy, 2nd edn. Elsevier Saunders, Philadelphia

13.

Caminer DM, Newman MI, Boyd JB (2006) Angular nerve: new insights on innervation of the corrugator supercilii and procerus muscles. J Plast Reconstr Aesthet Surg 59:366–372

14.

Guarro G, Brunelli F, Rasile B, Alfano C (2017) Oculonasal synkinesis: video report and surgical solution of a rare phenomenon. Aesthet Surg J 37:879–883

15.

Kosins AM, Palhazi P (2017) Commentary on: oculonasal synkinesis: video report and surgical solution of a rare phenomenon. Aesthet Surg J 37:884–886

16.

Guyuron B, Bokhari F, Galloway DV, Thomas T (1994) Oculonasal synkinesis. Plast Reconstr Surg 94:251–253

17.

Cakir B (2016) Aesthetic Septorhinoplasty. Springer, New York

18.

Axelsson S (2013) Bell's Palsy—medical treatment and influence of prognostic factors. Faculty of Medicine Doctoral Dissertation Series 2013, Lund University, p 49

19.

May M, Schaitkin BM (2000) The facial nerve. Thieme, New York

20.

Borodic G, Bartley M, Slattery W, Glasscock M, Johnson E, Malazio C, Goodnough M, Acquadro M, McKenna M (2005) Botulinum toxin for aberrant facial nerve regeneration: double-blind, placebo-controlled trial using subjective endpoints. Plast Reconstr Surg 116:36–43
Acknowledgments
The authors appreciate the expert advice by Professor Keyvan Aghazadeh on this paper.
Ethics declarations
Conflict of interest
The authors declare that they have no conflict of interest.
Ethical Approval
All procedures performed in participants were in accordance with the ethical standards of the institutional and national research committee and with the 1964 Helsinki Declaration and its later amendments or comparable ethical standards.
Electronic supplementary material
Below is the link to the electronic supplementary material.
Supplementary material 1 (MP4 2265 kb)
Supplementary material 2 (MP4 2744 kb)
Supplementary material 3 (MP4 5227 kb)
About this article
Cite this article
Eshraghi, B., Ghadimi, H., Nikdel, M. et al. Synkinesis Between Orbicularis Oculi and Procerus Muscles: Video Presentation of an Unusual Type of Aberrant Innervation after Cosmetic Rhinoplasty. Aesth Plast Surg 43, 98–101 (2019). https://doi.org/10.1007/s00266-018-1255-2
Received:

Accepted:

Published:

Issue Date:
Keywords
Esthetics

Botulinum toxin type A

Facial nerve

Rhinoplasty

Synkinesis