Abstract
Background
Orbital volume loss, early or late, is common after placement of an orbital implant or dermis fat graft, and there is currently no satisfactory long-lasting solution. Hyaluronic fillers are relatively easy to administer but are prone to migration and are temporary. Cannula-based orbital fat grafting has not gained the status of standard of care because of perceived low likelihood of success in the near term. This paper describes a technique for fat volume augmentation, its rationale, long-term follow-up, and a description of a complication unique to fat grafting in the orbit.
Methods
Ten consecutive subjects with acquired anophthalmic enophthalmos were enrolled in two IRB (institutional review board)-approved protocols (10.27 and 12.01) undergoing a single session of autologous fat grafting to the orbit using a closed blunt cannula technique. Preoperative photography and non-contrast MRIs (magnetic resonance imaging) were obtained prior, immediately after, and at 1 year after injection. Yearly postoperative photography was performed on subjects with successful results.
Results
Three of five subjects in IRB 10.27 clearly showed a clinically apparent increase in orbital volume at 1 year. One subject who failed to show improvement also sustained inadvertent injection into three extraocular muscles; she subsequently volunteered to enter IRB 12.01. Three of five subjects in IRB 12.01 did benefit, showing volume increase at 1 year, including the subject who had experienced intramuscular injection in 10.27. One subject in IRB 12.01 was lost to follow-up. Of the total of ten subjects enrolled, three showed no improvement and one was lost to follow-up; six subjects showed volume improvement at 1 year with two retaining the correction at 5 years and four showing variable diminution over 2–5 years. With the exception of the subject who sustained injection into extraocular muscles, none experienced complications.
Conclusion
A modified technique is recommended for orbital fat injection distinct from methods used elsewhere in the body. Theoretical limits of volumetric enhancement temper expectations in orbital fat grafting and should inform surgical planning. Cannula-based orbital fat grafting can be done safely and result in a gain of orbital fat volume at 1 year and in some cases up to 5 years.
Level of Evidence IV
This journal requires that authors assign a level of evidence to each article. For a full description of these Evidence-Based Medicine ratings, please refer to the Table of Contents or the online Instructions to Authors www.springer.com/00266.
This is a preview of subscription content, log in to check access.
Access options
Buy single article
Instant access to the full article PDF.
US$ 39.95
Price includes VAT for USA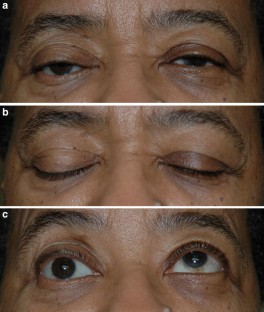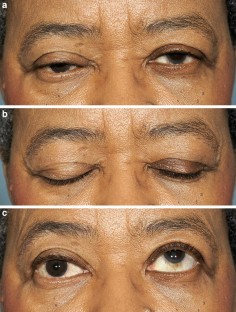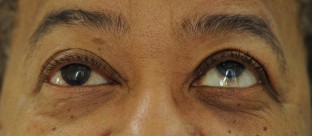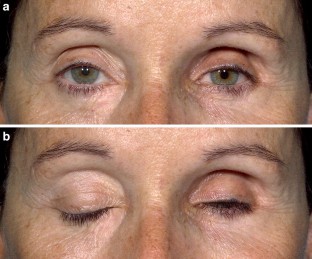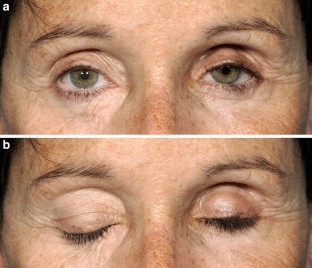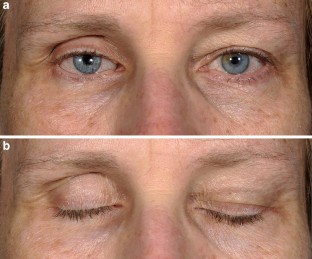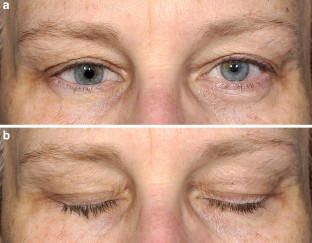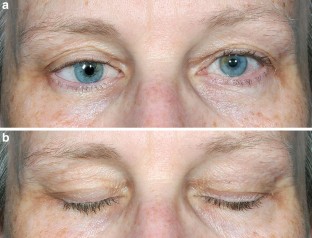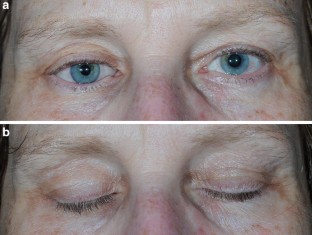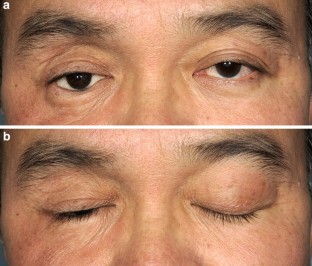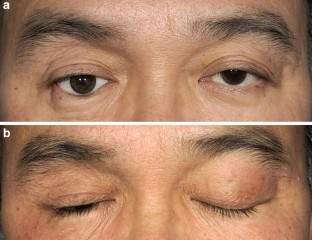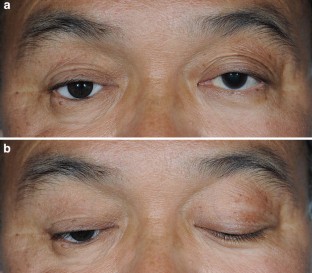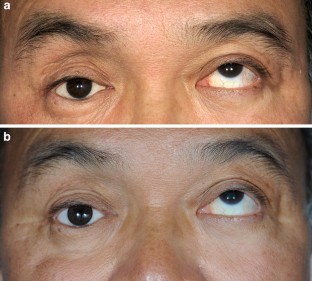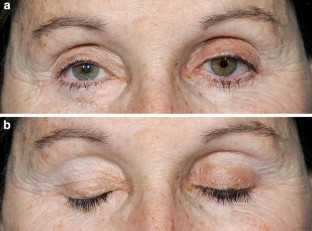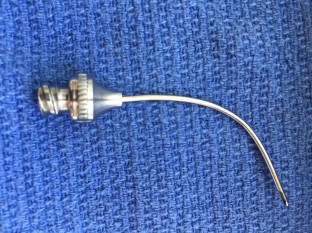 References
1.

Smith B, Taiara C (1973) Correction of enophthalmos and deep supratarsal sulcus by posterior subperiosteal glass bead implantation. Br J Ophthalmol 57:741–746

2.

Lee E, Bernadino CR, Levin F (2014) Orbital volume augmentation using expandable hydrogel implants in acquired anophthalmia and phthisis bulbi. Invest Ophthalmol Vis Sci 13:2783 (Abstract)

3.

Requena L, Requena C et al (2011) Adverse reactions to injectable soft tissue fillers. J Am Acad Dermatol 64(1):1–34

4.

Smith B, Petrelli R (1978) Dermis fat as a movable implant within the muscle cone. Am J Ophthalmol 85:62–66

5.

VanGomert JV, Leone CR (1986) Correction of deep superior sulcus with dermis fat graft. Arch Ophthalmol 104:604–607

6.

Illouz YG (1986) The fat cell "graft": a new technique. Plast Reconstr Surg 78(1):122–123

7.

Illouz YG, DeVillers YT (1989) Body sculpturing by lipoplasty. Churchill Livingstone, New York

8.

Coleman SR, Mazzola RF (eds) (2009) Fat injection: from filling to regeneration. QMP, St Louis

9.

Amar RE, Fox DM (2011) The facial autologous muscular injection (FAMI) procedure: an anatomically targeted deep multiplane autologous fat-grafting technique using principles of facial fat injection. Aesthet Plast Surg 35:502–510

10.

Cline RA, Rootman J (1984) Enophthalmos: a clinical review. Ophthalmology 91:229–237

11.

Athanasiov PA, Prabhakaran VC, Selva D (2008) Non-traumatic enophthalmos: a review. Acta Ophthalmol Scand 86:356–364

12.

White RH, Shannon GM, Yassin J (1972) A modification of the correction of enophthalmos by implantation of connected silicone beads. Arch Ophthalmol 87(6):652–654

13.

Shannon GM, Coyle JJ (1965) Rubber silicone injections. Arch Ophthalmol 74(6):811–812

14.

Sergott TJ, Vistnes CM (1987) Correction of enophthalmos and superior sulcus depression in the anophthalmic orbit: a long-term follow-up. Plastic Reconstr Surg 79(3):331–338

15.

DeVoe AG (1947) Repair of orbital deformities with glass wool. Arch Ophthalmol 38:245

16.

Rubin PAD, Bilyuk JR, Shore JW (1994) Orbital reconstruction using porous polyethlylene sheets. Ophthalmology 101(10):1697–1708

17.

Lee JW (2000) Pre-planned correction of enophthalmos using diced cartilage grafts. Brit J of Plast Surg 53(1):17–23

18.

Coster DJ, Galbraith JE (1980) Diced cartilage grafts to correct enophthalmos. Br J Ophthalmol 64(2):135–136

19.

Mathog RH, Hillstrom RP, Nesi (1989) FA surgical correction of enophthalmos and diplopia: a report of 38 cases. Arch Otolaryngol Head Neck Surg 115(2):169–178

20.

Ellis E, Masso E (2004) Use of nonresorbable alloplastic implants for internal orbital reconstruction. J Oral Maxillofac Surg 62(7):873–881

21.

Buchanan AG et al (2012) Anterior displacement following injection of calcium hydroxylapatite gel (Radiesse) for anophthalmic orbital volume augmentation. Ophthal Plast Reconstr Surg 28(5):335–337

22.

Jordan DR (2015) Filler migration: a number of mechanisms to consider. Ophthal Plast Reconstr Surg 31(4):257–339

23.

Vagefi RM et al (2011) Orbital augmentation with injectable calcium hydroxylapatite for correction of post-enucleation/evisceration socket syndrome. Ophthal Plast Reconstr Surg 27(2):90–94

24.

Malhotra R (2007) Sub-Q restylane for orbital volume enhancement in sighted and anophthalmic orbits. Arch Ophthalmol 125(12):1623–1629

25.

Hunter DP, Baker SS (1994) The treatment of enophthalmos by orbital injection of fat autograft. Arch Otolaryngol Head Neck Surg 120(8):835–839

26.

Hardy TG, Joshi N, Kelly MH (2007) Orbital volume augmentation with autologous micro-fat grafts. Ophthal Plast Reconstr Surg 23(6):445–449

27.

Cervelli D et al (2011) Retrobulbar lipofilling to correct the enophthalmos. J Craniofac Surg 22(5):1918–1922

28.

Kronish JW, Gonnering RS, Dortzbach RK et al (1990) The pathophysiology of the anophthalmic socket part 1. Ophthal Plast Reconstr Surg 6(2):77–87

29.

Kronich JW, Gonnering RS, Dortzbach RK et al (1990) The pathophysiology of the anophthalmic socket part 2. Ophthal Plast Reconstr Surg 6(2):88–95

30.

Amar RE, Fox DM, Belin A (2010) Cannulation and injection of the muscles of facial expression: a cadaver study. Dermatol Surg 36:1–8

31.

Tian S, Nishida Y, Isberg B, Lennerstrand G (2000) MRI measurements of normal extraocular muscles and other orbital structures. Graefes Arch Clin Exp Ophthalmol 5:393–404

32.

Carpeneda CA, Ribeiro MT (1994) Percentage of graft viability versus injected volume in adipose autotransplants. Aesthet Plast Surg 18(1):17–19

33.

Carpeneda CA, Ribeiro MT (1993) Study of the histologic alterations and viability of the adipose graft in humans. Aesthet Plast Surg 17:43–47

34.

Gonnering RS, Lemke BN, Dortzbach RK, Sherman DD (1999) Identification of orbital lymphatics. Opthalm Plast Reconstr Surg 15(4):252–259

35.

Grey EG (1915) Fibrin as a hemostatic in cerebral surgery. Surg Gynecol Obstet 35:663

36.

Tidrick RT, Warner ED (1994) Fibrin fixation of skin transplantation in skin grafting. Surgery 15:90

37.

Oz MC, Jeevanandam V, Smith CR et al (1992) Autologous fibrin glue from intra-operatively collected platelet-rich-plasma. Ann Thor Surg 53:530–531

38.

Cervelli V et al (2009) Autologous platelet-rich plasma mixed with purified fat graft in aesthetic plastic surgery. Aesthet Plast Surg 33:716–721

39.

Salgarello M, Visconti G, Rusciani A (2011) Breast fat grafting with platelet-rich-plasma: a comparative clinical study and current state of the art. Plast Reconstr Surg 127(6):2176–2185

40.

Cervelli V, Gentile P (2009) Use of cell fat mixed with platelet gel in progressive hemifacial atrophy. Aesthet Plast Surg 33:22–27

41.

Simonacci F et al (2017) Procedure, application, and outcomes of autologous fat grafting. Ann Med Surg 20:49–60

42.

Herold C, Ueberreiter K et al (2013) Autologous fat transplantation: volumetric tools for estimation of volume survival. A systematic review. Aesthet Plast Surg 37:380–387
Acknowledgements
The author would like to thank Dr Roger Amar for his inspiration. Dr Donald Wood-Smith for his encouragement and Dr Joseph Walsh (in memoriam) for his support in the IRB committee.
Ethics declarations
Conflict of interest
The author declares that he has no conflicts of interest to disclose.
Ethical Standards
All procedures performed in studies involving human participants were in accordance with the ethical standards of the institutional and/or national research committee and with the 1964 Helsinki Declaration and its later amendments or comparable ethical standards.
About this article
Cite this article
Fox, D.M. Orbital Fat Injection: Technique and 5-Year Follow-Up. Aesth Plast Surg 43, 123–132 (2019). https://doi.org/10.1007/s00266-018-1205-z
Received:

Accepted:

Published:

Issue Date:
Keywords
Orbital atrophy

Fat grafting

Anophthalmos

Complication

Longevity