Abstract
Various scoring systems have been proposed to predict the postoperative prognosis of colorectal liver metastasis (CRLM), including the clinical risk score (CRS), the immunoscore and so on. Recently, histopathological growth patterns (HGPs) have been recognized. However, the correlation between HGPs and the immunoscore, and their prognostic values in patients with CRLM after liver resection remain undetermined. In this study, HGPs were retrospectively evaluated in H&E-stained slides from 166 CRLM patients. The immunoscore was calculated according to the densities of immunostained CD3 + and CD8 + cells. A risk score combining HGPs, the immunoscore and the CRS was defined and divided patients into the low-, medium- and high-risk group. Our results showed that the densities of CD3 + and CD8 + cells were higher in the desmoplastic HGP (dHGP) group than in the non-dHGP group, and the proportion of high immunoscores was also higher in the dHGP group (51.9% vs. 33.0%, respectively, P = 0.020). Patients with the dHGP had significantly longer relapse-free survival (RFS) and overall survival (OS) than those with the non-HGP. The low-risk group showed significantly higher 2-year RFS and 5-year OS rates than the other two groups (RFS: 76.2%, 43.7% and 33.1%, respectively; P < 0.001; OS: 89.7%, 54.4% and 33.3%, respectively; P < 0.001). In conclusion, the dHGP correlates with relatively high immunoscores, predicting a favorable prognosis independent of the immunoscore and CRS. A novel risk score combining HGPs, the immunoscore and the CRS may be used for the stratification of CRLM patients' survival.
This is a preview of subscription content, log in to check access.
Access options
Buy single article
Instant access to the full article PDF.
US$ 39.95
Price includes VAT for USA
Subscribe to journal
Immediate online access to all issues from 2019. Subscription will auto renew annually.
US$ 199
This is the net price. Taxes to be calculated in checkout.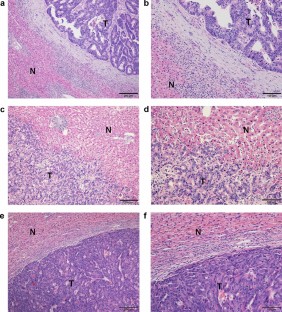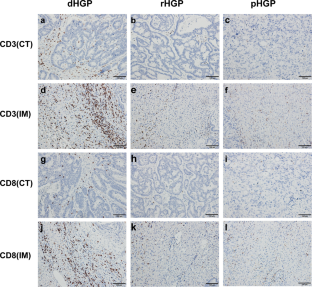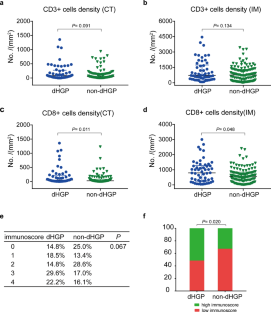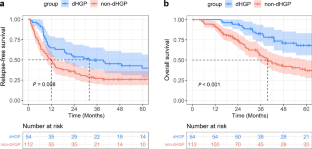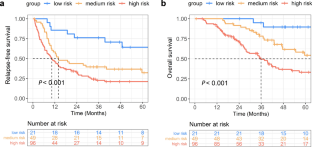 Acknowledgements
This study was supported by a grant from Science and Technology Foundation of Guangzhou City (201704020121)
Ethics declarations
Conflict of interest
The authors declare no potential conflicts of interest.
Additional information
Publisher's Note
Springer Nature remains neutral with regard to jurisdictional claims in published maps and institutional affiliations.
Electronic supplementary material
Below is the link to the electronic supplementary material.
About this article
Cite this article
Liang, J., Xi, S., Shao, Q. et al. Histopathological growth patterns correlate with the immunoscore in colorectal cancer liver metastasis patients after hepatectomy. Cancer Immunol Immunother (2020). https://doi.org/10.1007/s00262-020-02632-6
Received:

Accepted:

Published:
Keywords
Histopathological growth patterns

Immunoscore

Colorectal cancer liver metastasis