Abstract
Erectile dysfunction (ED) is defined as the persistent inability to achieve and/or maintain an erection for a satisfactory sexual activity. It is secondary to several organic, psychogenic, and combined causes, and represents a serious health dilemma affecting both men and their partners. The diagnostic approach to erectile dysfunction has significantly changed in the last years with the advent of phosphodiesterase-5 (PDE5) inhibitors, and with the recognition that surgical treatment of both arterial insufficiency and penile venous leak have poor long-term clinical outcomes. Although imaging modalities have diminished in importance, differentiating among causes of erectile dysfunction remains mandatory in good medical practice, and ultrasound (US) still remains the cornerstone of the diagnostic workup. US provides an objective, minimally invasive evaluation of penile hemodynamics. Moreover, it provides an excellent depiction of the penile anatomy and of its changes in pathological conditions such as in patients with Peyronie's disease, priapism, and posttraumatic erectile dysfunction.
This is a preview of subscription content, log in to check access.
Access options
Buy single article
Instant access to the full article PDF.
US$ 39.95
Price includes VAT for USA
Subscribe to journal
Immediate online access to all issues from 2019. Subscription will auto renew annually.
US$ 99
This is the net price. Taxes to be calculated in checkout.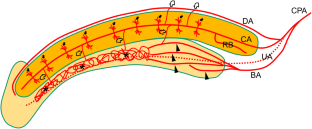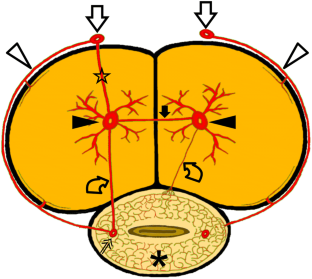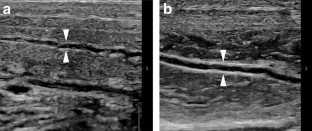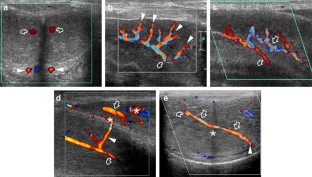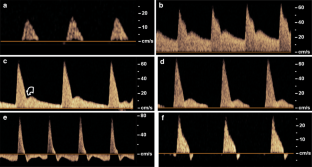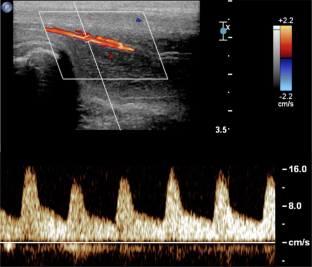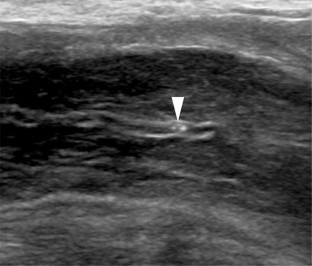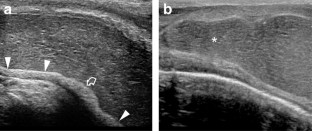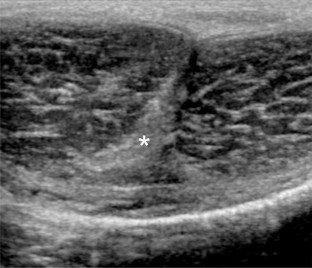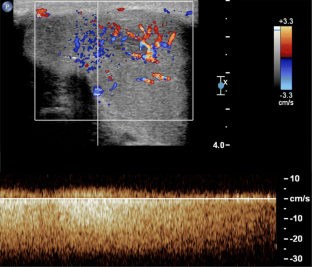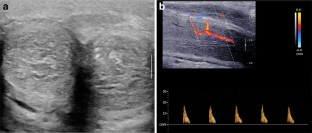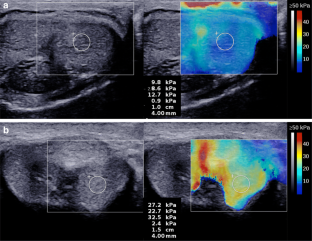 References
1.

(1993) NIH Consensus Conference. Impotence. NIH Consensus Development Panel on Impotence. JAMA 270:83–90

2.

Hatzimouratidis K, Giuliano F, Moncada I, Muneer A, Salonia A, Verze P (2018) EAU Guidelines on Erectile Dysfunction, Premature Ejaculation, Penile Curvature and Priapism 2018. In: (eds) European Association of Urology Guidelines Office, Arnhem, The Netherlands

3.

Ponholzer A, Temml C, Obermayr R, Wehrberger C, Madersbacher S (2005) Is erectile dysfunction an indicator for increased risk of coronary heart disease and stroke. Eur Urol 48:512–8; discussion 517

4.

Aversa A, Sarteschi LM (2007) The role of penile color-duplex ultrasound for the evaluation of erectile dysfunction. J Sex Med 4:1437–1447

5.

Lue TF (2000) Erectile dysfunction. N Engl J Med 342:1802–1813

6.

Dean RC, Lue TF (2005) Physiology of penile erection and pathophysiology of erectile dysfunction. Urol Clin North Am 32:379–95, v

7.

Bertolotto M, Neumaier CE (1999) Penile sonography. Eur Radiol 9 Suppl 3:S407–12

8.

Patel U, Amin Z, Friedman E, Vale J, Kirby RW, Lees WR (1993) Colour flow and spectral Doppler imaging after papaverine-induced penile erection in 220 impotent men: study of temporal patterns and the importance of repeated sampling, velocity asymmetry and vascular anomalies. Clin Radiol 48:18–24

9.

Kim SH (2002) Doppler US evaluation of erectile dysfunction. Abdom Imaging 27:578–587

10.

Pagano MJ, Stahl PJ (2015) Variation in Penile Hemodynamics by Anatomic Location of Cavernosal Artery Imaging in Penile Duplex Doppler Ultrasound. J Sex Med 12:1911–1919

11.

Juskiewenski S, Vaysse P, Moscovici J, Hammoudi S, Bouissou E (1982) A study of the arterial blood supply to the penis. Anatomia Clinica 4:101–107 12.

12.

Breza J, Aboseif SR, Orvis BR, Lue TF, Tanagho EA (1989) Detailed anatomy of penile neurovascular structures: surgical significance. J Urol 141:437–443

13.

Gotta S, Kassaniou S, Kokoua A, Gnanazan N (2003) Étude anatomique des shunts artériels et veineux cavernospongieux du pénis humain : applications chirurgicales. Annales D Urologie - ANN UROL 37:135–139

14.

Chen JH, Liu SP, Hsieh JT (2001) The relationship of penile rigidity and intracavernous vascular resistance in potent men during intracavernous pharmacological testing. J Urol 166:1762–1765

15.

Schwartz AN, Wang KY, Mack LA, Lowe M, Berger RE, Cyr DR, Feldman M (1989) Evaluation of normal erectile function with color flow Doppler sonography. AJR Am J Roentgenol 153:1155–1160

16.

Valji K, Bookstein JJ (1993) Diagnosis of arteriogenic impotence: efficacy of duplex sonography as a screening tool. AJR Am J Roentgenol 160:65–69

17.

Golijanin D, Singer E, Davis R, Bhatt S, Seftel A, Dogra V (2007) Doppler evaluation of erectile dysfunction - part 2. Int J Impot Res 19:43–48

18.

Roy C, Saussine C, Tuchmann C, Castel E, Lang H, Jacqmin D (2000) Duplex Doppler sonography of the flaccid penis: potential role in the evaluation of impotence. J Clin Ultrasound 28:290–294

19.

Bertolotto M, de Stefani S, Martinoli C, Quaia E, Buttazzi L (2002) Color Doppler appearance of penile cavernosal-spongiosal communications in patients with severe Peyronie's disease. Eur Radiol 12:2525–2531

20.

Wespes E, Sattar AA, Golzarian J, Wery D, Daoud N, Schulman CC (1997) Corporeal veno-occlusive dysfunction: predominantly intracavernous muscular pathology. J Urol 157:1678–1680

21.

Nehra A, Goldstein I, Pabby A, Nugent M, Huang YH, de las Morenas A, Krane RJ, Udelson D, Saenz de Tejada I, Moreland RB (1996) Mechanisms of venous leakage: a prospective clinicopathological correlation of corporeal function and structure. J Urol 156:1320–1329

22.

Wespes E (2002) Smooth muscle pathology and erectile dysfunction. Int J Impot Res 14 Suppl 1:S17–21

23.

Nehra A, Azadzoi KM, Moreland RB, Pabby A, Siroky MB, Krane RJ, Goldstein I, Udelson D (1998) Cavernosal expandability is an erectile tissue mechanical property which predicts trabecular histology in an animal model of vasculogenic erectile dysfunction. J Urol 159:2229–2236

24.

Bertolotto M, Neumaier CE, Martinoli C, Quaia E, Savoca G (2002) Color Doppler appearance of penile cavernosal-spongiosal communications in patients with normal and impaired erection. Eur Radiol 12:2287–2293

25.

Porst H, Vardi Y, Akkus E, Melman A, Park NC, Seftel AD, Teloken C, Wyllie M (2010) Standards for clinical trials in male sexual dysfunctions. J Sex Med 7:414–444

26.

Kadioğlu A, Tefekli A, Erol H, Cayan S, Kandirali E (2000) Color Doppler ultrasound assessment of penile vascular system in men with Peyronie's disease. Int J Impot Res 12:263–267

27.

Liu Y, Zheng D, Liu X, Shi X, Shu S, Li J (2019) Ultrasound on Erect Penis Improves Plaque Identification in Patients With Peyronie's Disease. Front Pharmacol 10:312

28.

Kalokairinou K, Konstantinidis C, Domazou M, Kalogeropoulos T, Kosmidis P, Gekas A (2012) US Imaging in Peyronie's Disease. J Clin Imaging Sci 2:63

29.

Bertolotto M, Perrone R, Bucci S, Zappetti R, Coss M (2008) Comparison of conventional ultrasound and real-time spatial compound imaging in evaluation of patients with severe Peyronie's disease. Acta Radiol 49:596–601

30.

Weidner W, Schroeder-Printzen I, Weiske WH, Vosshenrich R (1997) Sexual dysfunction in Peyronie's disease: an analysis of 222 patients without previous local plaque therapy. J Urol 157:325–328

31.

Serefoglu EC, Smith TM, Kaufman GJ, Liu G, Yafi FA, Hellstrom WJG (2017) Factors Associated With Erectile Dysfunction and the Peyronie's Disease Questionnaire in Patients With Peyronie Disease. Urology 107:155–160

32.

Bertolotto M, Pavlica P, Serafini G, Quaia E, Zappetti R (2009) Painful penile induration: imaging findings and management. Radiographics 29:477–493

33.

Bertolotto M, Serafini G, Savoca G, Liguori G, Calderan L, Gasparini C, Mucelli RP (2005) Color Doppler US of the postoperative penis: anatomy and surgical complications. Radiographics 25:731–748

34.

Liguori G, Garaffa G, Trombetta C, Capone M, Bertolotto M, Pozzi-Mucelli F, Belgrano E (2005) High-flow priapism (HFP) secondary to Nesbit operation: management by percutaneous embolization and colour Doppler-guided compression. Int J Impot Res 17:304–306

35.

Bertolotto M, Ciampalini S, Martingano P, Mucelli FP (2009) High-flow priapism complicating ischemic priapism following iatrogenic laceration of the dorsal artery during a Winter procedure. J Clin Ultrasound 37:61–64

36.

Pryor J, Akkus E, Alter G, Jordan G, Lebret T, Levine L, Mulhall J, Perovic S, Ralph D, Stackl W (2004) Priapism. J Sex Med 1:116–120

37.

Bertolotto M, Quaia E, Mucelli FP, Ciampalini S, Forgács B, Gattuccio I (2003) Color Doppler imaging of posttraumatic priapism before and after selective embolization. Radiographics 23:495–503

38.

Bertolotto M, Zappetti R, Pizzolato R, Liguori G (2008) Color Doppler appearance of penile cavernosal-spongiosal communications in patients with high-flow priapism. Acta Radiol 49:710–714

39.

Savoca G, Pietropaolo F, Scieri F, Bertolotto M, Mucelli FP, Belgrano E (2004) Sexual function after highly selective embolization of cavernous artery in patients with high flow priapism: long-term followup. J Urol 172:644–647

40.

Ingram AR, Stillings SA, Jenkins LC (2019) An Update on Non-Ischemic Priapism. Sex Med Rev

41.

Chick JFB, J Bundy J, Gemmete JJ, Srinivasa RN, Dauw C, Srinivasa RN (2018) Selective Penile Arterial Embolization Preserves Long-Term Erectile Function in Patients with Nonischemic Priapism: An 18-Year Experience. Urology 122:116–120

42.

Ciampalini S, Savoca G, Buttazzi L, Gattuccio I, Mucelli FP, Bertolotto M, De Stefani S, Belgrano E (2002) High-flow priapism: treatment and long-term follow-up. Urology 59:110–113

43.

Costa WS, Felix B, Cavalcanti AG, Medeiros J, Sampaio FJ (2010) Structural analysis of the corpora cavernosa in patients with ischaemic priapism. BJU Int 105:838–41; discussion 841

44.

Bertolotto M, Bucci S, Zappetti R (2008) Contrast-Enhanced US of the Penis. In: Bertolotto M (ed) Color Doppler US of the Penis. Springer Berlin Heidelberg, Berlin, Heidelberg

45.

Liguori G, Rizzo M, Boschian R, Cai T, Palmieri A, Bucci S, Pavan N, Claps F, Boltri M, Bertolotto M, Trombetta C (2019) Management of stuttering priapism: a nonsystematic review. Minerva Urol Nefrol

46.

Machtens S, Gänsslen A, Pohlemann T, Stief CG (2001) Erectile dysfunction in relation to traumatic pelvic injuries or pelvic fractures. BJU Int 87:441–448

47.

Guan Y, Wendong S, Zhao S, Liu T, Liu Y, Zhang X, Yuan M (2015) The vascular and neurogenic factors associated with erectile dysfunction in patients after pelvic fractures. Int Braz J Urol 41:959–966

48.

Johnsen NV, Kaufman MR, Dmochowski RR, Milam DF (2018) Erectile Dysfunction Following Pelvic Fracture Urethral Injury. Sex Med Rev 6:114–123

49.

Kim SH (2006) Post-traumatic erectile dysfunction: doppler US findings. Abdom Imaging 31:598–609

50.

Sohn M, Hatzinger M, Goldstein I, Krishnamurti S (2013) Standard operating procedures for vascular surgery in erectile dysfunction: revascularization and venous procedures. J Sex Med 10:172–179

51.

Bertolotto M, Calderan L, Cova MA (2005) Imaging of penile traumas–therapeutic implications. Eur Radiol 15:2475–2482

52.

Ramanathan S, Bertolotto M, Shamsodini A, Heidous MA, Dogra V, Ramchandani P, Scrotal APIWGOTESOUR (2018) Introduction to Imaging of Penile Prostheses: A Primer for the Radiologist. AJR Am J Roentgenol 210:1192–1199

53.

Ramanathan S, Bertolotto M, Shamsodini A, Heidous M, Dogra V, Ramchandani P, Scrotal APIWGOTESOUR (2018) Comprehensive Multimodality Imaging Review of Complications of Penile Prostheses. AJR Am J Roentgenol 210:1200–1207

54.

Bamber J, Cosgrove D, Dietrich CF, Fromageau J, Bojunga J, Calliada F, Cantisani V, Correas JM, D'Onofrio M, Drakonaki EE, Fink M, Friedrich-Rust M, Gilja OH, Havre RF, Jenssen C, Klauser AS, Ohlinger R, Saftoiu A, Schaefer F, Sporea I, Piscaglia F (2013) EFSUMB guidelines and recommendations on the clinical use of ultrasound elastography. Part 1: Basic principles and technology. Ultraschall Med 34:169–184

55.

Zhang JJ, Qiao XH, Gao F, Bai M, Li F, Du LF, Xing JF (2015) Smooth muscle cells of penis in the rat: noninvasive quantification with shear wave elastography. Biomed Res Int 2015:595742

56.

Qiao XH, Zhang JJ, Gao F, Li F, Liu Y, Xing LX, Du LF, Xing J-F (2016) An experimental study: evaluating the tissue structure of penis with 2D-ShearWave™ Elastography. International Journal Of Impotence Research 29:12–16

57.

Qiao XH, Zhang JJ, Gao F, Li F, Bai M, Du LF, Xing JF (2017) An experimental study: quantitatively evaluating the change of the content of collagen fibres in penis with two-dimensional ShearWave™ Elastography. Andrologia 49

58.

Hu JL, Chen HX, Chen HR, Wu Y, Sun XW, Li Z, Xing JF (2019) Novel noninvasive quantification of penile corpus cavernosum lesions in hyperlipidemia-induced erectile dysfunction in rabbits by two-dimensional shear-wave elastography. Asian J Androl 21:143–149

59.

Zhang JJ, Qiao XH, Gao F, Li F, Bai M, Zhang HP, Liu Y, Du LF, Xing JF (2015) A new method of measuring the stiffness of corpus cavernosum penis with ShearWave™ Elastography. Br J Radiol 88:20140671

60.

Inci E, Turkay R, Nalbant MO, Yenice MG, Tugcu V (2017) The value of shear wave elastography in the quantification of corpus cavernosum penis rigidity and its alteration with age. Eur J Radiol 89:106–110

61.

Altinbas NK, Hamidi N (2018) Penile Doppler ultrasonography and elastography evaluation in patients with erectile dysfunction. Pol J Radiol 83:e491–e499

62.

Hamidi N, Altinbas NK, Gokce MI, Suer E, Yagci C, Baltaci S, Turkolmez K (2017) Preliminary results of a new tool to evaluate cavernous body fibrosis following radical prostatectomy: penile elastography. Andrology 5:999–1006

63.

Turkay R, Inci E, Yenice MG, Tugcu V (2017) Shear wave elastography: Can it be a new radiologic approach for the diagnosis of erectile dysfunction. Ultrasound 25:150–155

64.

Riversi V, Tallis V, Trovatelli S, Belba A, Volterrani L, Iacoponi F, Ponchietti R (2012) Realtime-elastosonography of the penis in patients with Peyronie's disease. Arch Ital Urol Androl 84:174–177

65.

Richards G, Goldenberg E, Pek H, Gilbert BR (2014) Penile sonoelastography for the localization of a non-palpable, non-sonographically visualized lesion in a patient with penile curvature from Peyronie's disease. J Sex Med 11:516–520

66.

Zhang X, Zhou B, Miranda AF, Trost LW (2018) A Novel Noninvasive Ultrasound Vibro-elastography Technique for Assessing Patients With Erectile Dysfunction and Peyronie Disease. Urology 116:99–105

67.

van Sloun RJG, Wildeboer RR, Wijkstra H, Mischi M (2017) Shear wave viscoelasticity imaging using local system identification. 2017 IEEE International Ultrasonics Symposium (IUS) 1–4

68.

Letcher RL, Chien S, Pickering TG, Sealey JE, Laragh JH (1981) Direct relationship between blood pressure and blood viscosity in normal and hypertensive subjects: Role of fibrinogen and concentration. The American Journal of Medicine 70:1195–1202

69.

Bertolotto M, Catalano O (2009) Contrast-enhanced ultrasound: past, present, and future. Ultrasound Clinics 4:339–367

70.

Bertolotto M, Bucci S, Quaia E, Coss M, Liguori G (2008) Complete penile corporeal septation: evaluation with contrast enhanced US. Abdom Imaging 33:621–625

71.

Cokkinos DD, Antypa E, Kalogeropoulos I, Tomais D, Ismailos E, Matsiras I, Benakis S, Piperopoulos PN (2013) Contrast-enhanced ultrasound performed under urgent conditions. Indications, review of the technique, clinical examples and limitations. Insights Imaging 4:185–198
Ethics declarations
Conflict of interest
All authors declare that they have no conflict of interest.
Additional information
Publisher's Note
Springer Nature remains neutral with regard to jurisdictional claims in published maps and institutional affiliations.
About this article
Cite this article
Bertolotto, M., Campo, I., Sachs, C. et al. Sonography of the penis/erectile dysfunction. Abdom Radiol 45, 1973–1989 (2020). https://doi.org/10.1007/s00261-020-02529-z
Keywords
Doppler ultrasound

Penis, US

Penis, Erectile dysfunction

Peyronie's disease

Priapism, penis, injuries