Abstract
Endoscopic cystogastrostomy for mature pancreatic collections has long been recognized. However, FDA approval of newer lumen-apposing metallic stents in 2014 has now brought pancreatic necrosectomy to the endoscopic realm. Endoscopic drainage of Walled-off necrosis and direct endoscopic necrosectomy are technically challenging procedures with higher rates of complications. Collaborative clinical decision making both pre- and post-procedurally between the radiologist, endoscopist, and the surgeon can greatly improve outcomes in necrotizing pancreatitis. Herein, we review the basic pathophysiology that underlies progressive radiographic findings in NP, value of preprocedural imaging, current management algorithms, newer tools, and techniques as well as potential post-procedure complications on imaging follow-up after endoscopic interventions in necrotizing pancreatitis.
This is a preview of subscription content, log in to check access.
Access options
Buy single article
Instant access to the full article PDF.
US$ 39.95
Price includes VAT for USA
Subscribe to journal
Immediate online access to all issues from 2019. Subscription will auto renew annually.
US$ 99
This is the net price. Taxes to be calculated in checkout.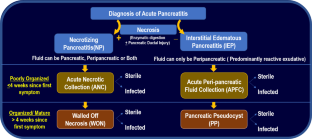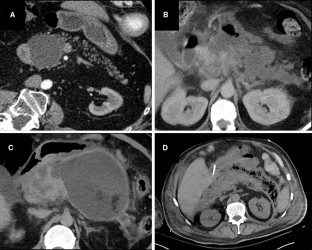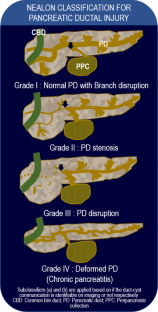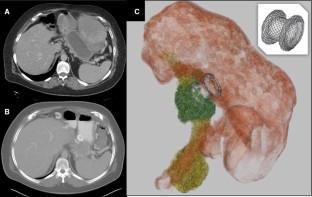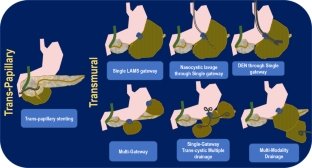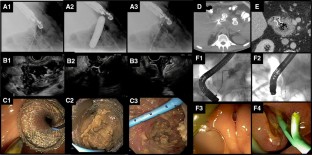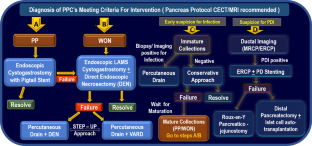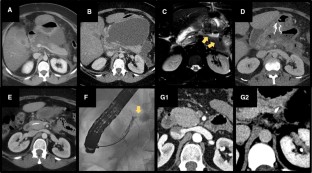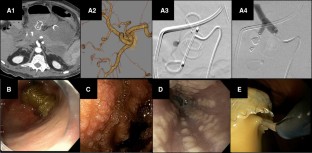 References
1.

Peery AF, Crockett SD, Murphy CC, Lund JL, Dellon ES, Williams JL, et al. Burden and Cost of Gastrointestinal, Liver, and Pancreatic Diseases in the United States: Update 2018. Gastroenterology 2019;156:254-272.e11.

2.

Banks P a., Bollen TL, Dervenis C, Gooszen HG, Johnson CD, Sarr MG, et al. Classification of acute pancreatitis—2012: revision of the Atlanta classification and definitions by international consensus. Gut 2013;62:102–111.

3.

Shyu JY, Sainani NI, Sahni VA, Chick JF, Chauhan NR, Conwell DL, et al. Necrotizing Pancreatitis: Diagnosis, Imaging, and Intervention. RadioGraphics 2014;34:1218–1239.

4.

Varadarajulu S, Bang JY, Phadnis MA, Christein JD, Wilcox CM. Endoscopic Transmural Drainage of Peripancreatic Fluid Collections: Outcomes and Predictors of Treatment Success in 211 Consecutive Patients. J Gastrointest Surg 2011;15:2080–2088.

5.

van Brunschot S, Hollemans RA, Bakker OJ, Besselink MG, Baron TH, Beger HG, et al. Minimally invasive and endoscopic versus open necrosectomy for necrotising pancreatitis: a pooled analysis of individual data for 1980 patients. Gut 2017;67:gutjnl-2016-313341.

6.

OJ B, HC van S, S van B, RB G, MG B, TL B, et al. Endoscopic transgastric vs surgical necrosectomy for infected necrotizing pancreatitis: a randomized trial. JAMA J Am Med Assoc 2012.

7.

Varadarajulu S, Christein JD, Wilcox CM. Frequency of complications during EUS-guided drainage of pancreatic fluid collections in 148 consecutive patients. J Gastroenterol Hepatol 2011;26:1504–1508.

8.

Rana SS. An overview of walled-off pancreatic necrosis for clinicians. Expert Rev Gastroenterol Hepatol 2019;13:331–343.

9.

Elkhatib I, Savides T, Fehmi SMA. Pancreatic fluid collections: Physiology, natural history, and indications for drainage. Tech Gastrointest Endosc 2012;14:186–194.

10.

Balthazar EJ, Robinson DL, Megibow AJ, Ranson JH. Acute pancreatitis: value of CT in establishing prognosis. Radiology 1990;174:331–336.

11.

Mortele KJ, Wiesner W, Intriere L, Shankar S, Zou KH, Kalantari BN, et al. A Modified CT Severity Index for Evaluating Acute Pancreatitis: Improved Correlation with Patient Outcome. Am J Roentgenol 2004;183:1261–1265.

12.

Rana SS, Sharma RK, Gupta P, Gupta R. Natural course of asymptomatic walled off pancreatic necrosis. Dig Liver Dis 2018.

13.

van Grinsven J, van Santvoort HC, Boermeester MA, Dejong CH, van Eijck CH, Fockens P, et al. Timing of catheter drainage in infected necrotizing pancreatitis. Nat Rev Gastroenterol Hepatol 2016;13:306–312.

14.

Petrov MS, Windsor JA. Classification of the Severity of Acute Pancreatitis: How Many Categories Make Sense? Am J Gastroenterol 2010;105:74–76.

15.

Baron TH, Harewood GC, Morgan DE, Yates MR. Outcome differences after endoscopic drainage of pancreatic necrosis, acute pancreatic pseudocysts, and chronic pancreatic pseudocysts. Gastrointest Endosc 2002.

16.

Trevino JM, Tamhane A, Varadarajulu S. Successful stenting in ductal disruption favorably impacts treatment outcomes in patients undergoing transmural drainage of peripancreatic fluid collections. J Gastroenterol Hepatol 2010;25:526–531.

17.

Jang JW, Kim MH, Oh D, Cho DH, Song TJ, Park DH, et al. Factors and outcomes associated with pancreatic duct disruption in patients with acute necrotizing pancreatitis. Pancreatology 2016;16:958–965.

18.

Nealon WH, Bhutani M, Riall TS, Raju G, Ozkan O, Neilan R. A Unifying Concept: Pancreatic Ductal Anatomy Both Predicts and Determines the Major Complications Resulting from Pancreatitis. J Am Coll Surg 2009;208:790–799.

19.

Chen Y, Jiang Y, Qian W, Yu Q, Dong Y, Zhu H, et al. Endoscopic transpapillary drainage in disconnected pancreatic duct syndrome after acute pancreatitis and trauma: long-term outcomes in 31 patients. BMC Gastroenterol 2019;19:54.

20.

Avanesov M, Weinrich JM, Kraus T, Derlin T, Adam G, Yamamura J, et al. MDCT of acute pancreatitis: Intraindividual comparison of single-phase versus dual-phase MDCT for initial assessment of acute pancreatitis using different CT scoring systems. Eur J Radiol 2016;85:2014–2022.

21.

Triantopoulou C, Delis S, Dervenis C. Imaging evaluation of post-pancreatitis infection. Infect Disord Drug Targets 2010;10:15–20.

22.

Rana SS, Bhasin DK, Sharma RK, Kathiresan J, Gupta R. Do the morphological features of walled off pancreatic necrosis on endoscopic ultrasound determine the outcome of endoscopic transmural drainage? Endosc Ultrasound 2014;3:118–122.

23.

Yao X-Z, Kuang T, Wu L, Feng H, Liu H, Cheng W-Z, et al. Comparison of diffusion-weighted MRI acquisition techniques for normal pancreas at 3.0 Tesla. Diagnostic Interv Radiol 2014;20:368–373.

24.

Iranmahboob AK, Kierans AS, Huang C, Ream JM, Rosenkrantz AB. Preliminary investigation of whole-pancreas 3D histogram ADC metrics for predicting progression of acute pancreatitis. Clin Imaging 2017;42:172–177.

25.

Mannelli L, Monti S, Corrias G, Fung MM, Nyman C, Golia Pernicka JS, et al. Comparison of Navigator Triggering Reduced Field of View and Large Field of View Diffusion-Weighted Imaging of the Pancreas. J Comput Assist Tomogr 2019;43:143–148.

26.

Ye X-H, Gao J-Y, Yang Z-H, Liu Y. Apparent diffusion coefficient reproducibility of the pancreas measured at different MR scanners using diffusion-weighted imaging. J Magn Reson Imaging 2014;40:1375–1381.

27.

Herrmann J, Schoennagel BP, Roesch M, Busch JD, Derlin T, Doh LK, et al. Diffusion-weighted imaging of the healthy pancreas: ADC values are age and gender dependent. J Magn Reson Imaging 2013;37:886–891.

28.

Schoennagel BP, Habermann CR, Roesch M, Hahne JD, Arndt C, Kleibeler L, et al. Diffusion-weighted imaging of the healthy pancreas: Apparent diffusion coefficient values of the normal head, body, and tail calculated from different sets of b-values. J Magn Reson Imaging 2011;34:861–865.

29.

Balci NC, Momtahen AJ, Akduman EI, Alkaade S, Bilgin M, Burton FR. Diffusion-weighted MRI of the Pancreas. Acad Radiol 2008;15:1264–1268.

30.

Borens B, Arvanitakis M, Absil J, El Bouchaibi S, Matos C, Eisendrath P, et al. Added value of diffusion-weighted magnetic resonance imaging for the detection of pancreatic fluid collection infection. Eur Radiol 2017.

31.

Gillams AR, Kurzawinski T, Lees WR. Diagnosis of Duct Disruption and Assessment of Pancreatic Leak with Dynamic Secretin-Stimulated MR Cholangiopancreatography. Am J Roentgenol 2006;186:499–506.

32.

Guda NM, Muddana V, Whitcomb DC, Levy P, Garg P, Cote G, et al. Recurrent Acute Pancreatitis. Pancreas 2018;47:653–666.

33.

Rana SS, Bhasin DK, Reddy YR, Sharma V, Rao C, Sharma RK, et al. Morphological features of fluid collections on endoscopic ultrasound in acute necrotizing pancreatitis: Do they change over time? Ann Gastroenterol 2014.

34.

Issa Y, Kempeneers MA, van Santvoort HC, Bollen TL, Bipat S, Boermeester MA. Diagnostic performance of imaging modalities in chronic pancreatitis: a systematic review and meta-analysis. Eur Radiol 2017;27:3820–3844.

35.

Avanesov M, Löser A, Keller S, Weinrich JM, Laqmani A, Adam G, et al. Diagnosing acute pancreatitis—Clinical and radiological characterisation of patients without threefold increase of serum lipase. Eur J Radiol 2017;95:278–285.

36.

Itoi T, Binmoeller KF, Shah J, Sofuni A, Itokawa F, Kurihara T, et al. Clinical evaluation of a novel lumen-apposing metal stent for endosonography-guided pancreatic pseudocyst and gallbladder drainage (with videos). Gastrointest Endosc 2012;75:870–876.

37.

Bang JY, Hawes R, Bartolucci A, Varadarajulu S. Efficacy of metal and plastic stents for transmural drainage of pancreatic fluid collections: A systematic review. Dig Endosc 2015;27:486–498.

38.

Saunders R, Ramesh J, Cicconi S, Evans J, Yip VS, Raraty M, et al. A systematic review and meta-analysis of metal versus plastic stents for drainage of pancreatic fluid collections: metal stents are advantageous. Surg Endosc 2019;33:1412–1425.

39.

Hammad T, Khan MA, Alastal Y, Lee W, Nawras A, Ismail MK, et al. Efficacy and Safety of Lumen-Apposing Metal Stents in Management of Pancreatic Fluid Collections: Are They Better Than Plastic Stents? A Systematic Review and Meta-Analysis. Dig Dis Sci 2018;63:289–301.

40.

Nabi Z, Basha J, Reddy DN. Endoscopic management of pancreatic fluid collections-revisited. World J Gastroenterol 2017;23:2660–2672.

41.

Seewald S, Thonke F, Ang TL, Omar S, Seitz U, Groth S, et al. One-step, simultaneous double-wire technique facilitates pancreatic pseudocyst and abscess drainage (with videos). Gastrointest Endosc 2006;64:805–808.

42.

Othman MO, Elhanafi S, Saadi M, Yu C, Davis BR. Extended Cystogastrostomy with Hydrogen Peroxide Irrigation Facilitates Endoscopic Pancreatic Necrosectomy. Diagn Ther Endosc 2017;2017:1–5.

43.

Yasuda I, Nakashima M, Iwai T, Isayama H, Itoi T, Hisai H, et al. Japanese multicenter experience of endoscopic necrosectomy for infected walled-off pancreatic necrosis: The JENIPaN study. Endoscopy 2013;45:627–634.

44.

Seifert H, Biermer M, Schmitt W, Jurgensen C, Will U, Gerlach R, et al. Transluminal endoscopic necrosectomy after acute pancreatitis: a multicentre study with long-term follow-up (the GEPARD Study). Gut 2009;58:1260–1266.

45.

Neff R. Pancreatic pseudocysts and fluid collections: Percutaneous approaches. Surg Clin North Am 2001.

46.

Arvanitakis M, Delhaye M, Bali MA, Matos C, Le Moine O, Devière J. Endoscopic treatment of external pancreatic fistulas: When draining the main pancreatic duct is not enough. Am J Gastroenterol 2007.

47.

Labori KJ, Trondsen E, Buanes T, Hauge T. Endoscopic sealing of pancreatic fistulas: Four case reports and review of the literature. Scand J Gastroenterol 2009.

48.

Irani S, Gluck M, Ross A, Gan SI, Crane R, Brandabur JJ, et al. Resolving external pancreatic fistulas in patients with disconnected pancreatic duct syndrome: using rendezvous techniques to avoid surgery (with video). Gastrointest Endosc 2012;76:586-593.e3.

49.

D'Souza LS, Korman A, Carr-Locke DL, Benias PC. Percutaneous endoscopic necrosectomy. Endoscopy 2017;49:E242–E243.

50.

Ross A, Gluck M, Irani S, Hauptmann E, Fotoohi M, Siegal J, et al. Combined endoscopic and percutaneous drainage of organized pancreatic necrosis. Gastrointest Endosc 2010;71:79–84.

51.

Heider R, Meyer AA, Galanko JA, Behrns KE. Percutaneous drainage of pancreatic pseudocysts is associated with a higher failure rate than surgical treatment in unselected patients. Ann. Surg., 1999.

52.

Akshintala VS, Saxena P, Zaheer A, Rana U, Hutfless SM, Lennon AM, et al. A comparative evaluation of outcomes of endoscopic versus percutaneous drainage for symptomatic pancreatic pseudocysts. Gastrointest Endosc 2014.

53.

Keane MG, Sze SF, Cieplik N, Murray S, Johnson GJ, Webster GJ, et al. Endoscopic versus percutaneous drainage of symptomatic pancreatic fluid collections: a 14-year experience from a tertiary hepatobiliary centre. Surg Endosc 2016.

54.

Amin S, Yang DJ, Lucas AL, Gonzalez S, DiMaio CJ. There Is No Advantage to Transpapillary Pancreatic Duct Stenting for the Transmural Endoscopic Drainage of Pancreatic Fluid Collections: A Meta-Analysis. Clin Endosc 2017;50:388–394.

55.

Working Group IAP/APA Acute Pancreatitis Guidelines. IAP/APA evidence-based guidelines for the management of acute pancreatitis. Pancreatology 2013;13:e1-15.

56.

Vitale GC, Vitale M, Vitale DS, Binford JC, Hill B. Long-term follow-up of endoscopic stenting in patients with chronic pancreatitis secondary to pancreas divisum. Surg Endosc 2007;21:2199–2202.

57.

Mukai S, Itoi T, Sofuni A, Itokawa F, Kurihara T, Tsuchiya T, et al. Novel single transluminal gateway transcystic multiple drainages after EUS-guided drainage for complicated multilocular walled-off necrosis (with videos). Gastrointest Endosc 2014;79:531–535.

58.

Varadarajulu S, Phadnis MA, Christein JD, Wilcox CM. Multiple transluminal gateway technique for EUS-guided drainage of symptomatic walled-off pancreatic necrosis. Gastrointest Endosc 2011;74:74–80.

59.

Teoh A, Ho L, Dhir V, Jin Z, Kida M, Seo D, et al. A multi-institutional survey on the practice of endoscopic ultrasound (EUS) guided pseudocyst drainage in the Asian EUS group. Endosc Int Open 2014;03:E130–E133.

60.

Holt BA, Varadarajulu S. The endoscopic management of pancreatic pseudocysts (with videos). Gastrointest Endosc 2015;81:804–812.

61.

Varadarajulu S. EUS followed by endoscopic pancreatic pseudocyst drainage or all-in-one procedure: a review of basic techniques (with video). Gastrointest Endosc 2009;69:S176-81.

62.

Gurusamy KS, Pallari E, Hawkins N, Pereira SP, Davidson BR. Management strategies for pancreatic pseudocysts. Cochrane Database Syst Rev 2016:Art. No.: CD011392.

63.

van Brunschot S, Fockens P, Bakker OJ, Besselink MG, Voermans RP, Poley J-W, et al. Endoscopic transluminal necrosectomy in necrotising pancreatitis: a systematic review. Surg Endosc 2014;28:1425–1438.

64.

Law R, Baron TH. Endoscopic management of pancreatic pseudocysts and necrosis. Expert Rev Gastroenterol Hepatol 2015;9:167–175.

65.

Boumitri C, Brown E, Kahaleh M. Necrotizing pancreatitis: Current management and therapies. Clin Endosc 2017;50:357–365.

66.

DeSimone ML, Asombang AW, Berzin TM. Lumen apposing metal stents for pancreatic fluid collections: Recognition and management of complications. World J Gastrointest Endosc 2017;9:456–463.

67.

Larsen M, Kozarek RA. Management of Disconnected Pancreatic Duct Syndrome. Curr Treat Options Gastroenterol 2016;14:348–359.

68.

Freeman ML, Werner J, van Santvoort HC, Baron TH, Besselink MG, Windsor JA, et al. Interventions for Necrotizing Pancreatitis. Pancreas 2012;41:1176–1194.

69.

Sandrasegaran K, Tann M, Jennings SG, Maglinte DD, Peter SD, Sherman S, et al. Disconnection of the Pancreatic Duct: An Important But Overlooked Complication of Severe Acute Pancreatitis. RadioGraphics 2008;27:1389–1400.

70.

Arvanitakis M, Delhaye M, Bali MA, Matos C, De Maertelaer V, Le Moine O, et al. Pancreatic-fluid collections: a randomized controlled trial regarding stent removal after endoscopic transmural drainage. Gastrointest Endosc 2007;65:609–619.

71.

Parihar V, Ridgway PF, Conlon KC, Huggett M, Ryan BM. The role of endoscopic intervention in the management of inflammatory pancreatic fluid collections. Eur J Gastroenterol Hepatol 2017;29:371–379.

72.

Bang JY, Hasan M, Navaneethan U, Hawes R, Varadarajulu S. Lumen-apposing metal stents (LAMS) for pancreatic fluid collection (PFC) drainage: may not be business as usual. Gut 2017;66:2054–2056.

73.

Rinninella E, Kunda R, Dollhopf M, Sanchez-Yague A, Will U, Tarantino I, et al. EUS-guided drainage of pancreatic fluid collections using a novel lumen-apposing metal stent on an electrocautery-enhanced delivery system: a large retrospective study (with video). Gastrointest Endosc 2015.

74.

Venkatachalapathy SV, Bekkali N, Pereira S, Johnson G, Oppong K, Nayar M, et al. Multicenter experience from the UK and Ireland of use of lumen-apposing metal stent for transluminal drainage of pancreatic fluid collections. Endosc Int Open 2018;6:E259–E265.

75.

Tyberg A, Karia K, Gabr M, Desai A, Doshi R, Gaidhane M, et al. Management of pancreatic fluid collections: A comprehensive review of the literature. World J Gastroenterol 2016.

76.

Amateau SK, Freeman ML. Avoidance, Recognition, and Management of Complications Associated with Lumen-Apposing Metal Stents. Gastrointest Endosc Clin N Am 2018;28:219–231.

77.

Sevilla-Ribota S, Garcia-Alonso F, Gil-Simón P, Torres-Yuste R, Perez-Miranda M, Peñas-Herrero I, et al. Cumulative risks of stent migration and gastrointestinal bleeding in patients with lumen-apposing metal stents. Endoscopy 2018.

78.

Bonnot B, Nion-Larmurier I, Desaint B, Chafai N, Paye F, Beaussier M, et al. Fatal Gas Embolism after Endoscopic Transgastric Necrosectomy for Infected Necrotizing Pancreatitis. Am J Gastroenterol 2014;109:607–608.

79.

Manrai M, Kochhar R, Gupta V, Yadav TD, Dhaka N, Kalra N, et al. Outcome of Acute Pancreatic and Peripancreatic Collections Occurring in Patients With Acute Pancreatitis. Ann Surg 2018;267:357–363.

80.

Lankisch PG, Weber-Dany B, Maisonneuve P, Lowenfels AB. Pancreatic pseudocysts: Prognostic factors for their development and their spontaneous resolution in the setting of acute pancreatitis. Pancreatology 2012;12:85–90.

81.

No Title n.d.

82.

Banks PA, Gerzof SG, Langevin RE, Silverman SG, Sica GT, Hughes MD. CT-guided aspiration of suspected pancreatic infection: bacteriology and clinical outcome. Int J Pancreatol 1995;18:265–270.

83.

Sriram P, Kaffes A, Rao G, Reddy D. Endoscopic Ultrasound-Guided Drainage of Pancreatic Pseudocysts Complicated by Portal Hypertension or by Intervening Vessels. Endoscopy 2005;37:231–235.
Ethics declarations
Conflict of interest
All authors (HK, MI, MW, RN, FW, and HG) have no disclosures to state.
Additional information
Publisher's Note
Springer Nature remains neutral with regard to jurisdictional claims in published maps and institutional affiliations.
About this article
Cite this article
Kapoor, H., Issa, M., Winkler, M.A. et al. The augmented role of pancreatic imaging in the era of endoscopic necrosectomy: an illustrative and pictorial review. Abdom Radiol 45, 1534–1549 (2020). https://doi.org/10.1007/s00261-019-02093-1
Keywords
Endoscopic necrosectomy

LAMS

DEN

Transmural drainage

Necrotizing pancreatitis