Abstract
Chitooligosaccharides have important application value in the fields of food and agriculture. Chitosanase can degrade chitosan to obtain chitooligosaccharides. The marine metagenome contains many genes related to the degradation of chitosan. However, it is difficult to mine valuable genes from large gene resources. This study proposes a method to screen chitosanases directly from the marine metagenome. Chitosanase gene chis1754 was identified from the metagenome and heterologously expressed in Escherichia coli. The optimal temperature and pH of CHIS1754 were 55 °C and 5.5, respectively. A mutant, CHIS1754T, with 15 single point mutations designed based on molecular evolution data was also expressed in E. coli. The results indicated that the thermal stability of CHIS1754T was significantly improved, as the Tm showed an increase of ~ 7.63 °C. Additionally, the kcat/Km of CHIS1754T was 4.8-fold higher than that of the wild type. This research provides new theories and foundations for the excavation, modification, and industrial application of chitosanases.
Key points
A chitosanase gene, chis1754, was firstly identified from marine metagenome.

A multi-site mutant was designed to improve enzyme stability and activity.

The kcat/Kmof the designed mutant was 4.8-fold higher than that of the wild type.
This is a preview of subscription content, log in to check access.
Access options
Buy single article
Instant access to the full article PDF.
US$ 39.95
Price includes VAT for USA
Subscribe to journal
Immediate online access to all issues from 2019. Subscription will auto renew annually.
US$ 199
This is the net price. Taxes to be calculated in checkout.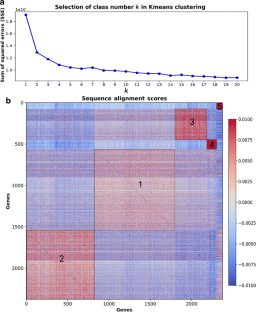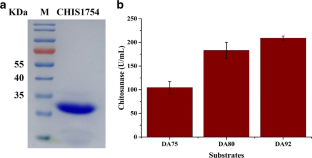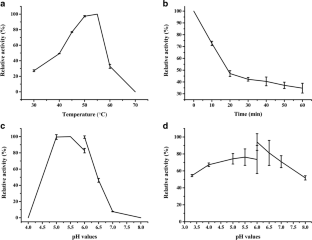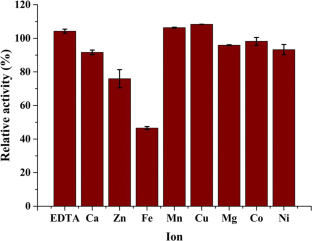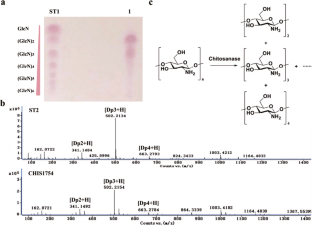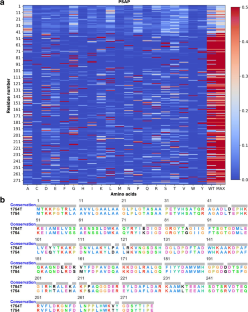 Acknowledgments
We thank Dr. Lida Han in Biotechnology Research Institute, Chinese Academy of Agricultural Sciences, for helping us to conduct the LC–QTOF-MS experiments, Prof. Yuhong Zhang for the TLC, and Prof. Bin Yao for Tm determination.
Funding
This study was funded by the Fundamental Research Funds for Central Non-profit Scientific Institution (Grant no. Y2019XK01), Central Public-Interest Scientific Institution Basal Research Fund (Grant no. Y2019XK19), and Freshwater Aquaculture Innovation Team Construction Project of Hebei Modern Agricultural Industry Technology System (HBCT2018180206).
Ethics declarations
Conflict of interest
The authors declare that they have no conflict of interest.
Ethical statement
This article does not contain any studies with human participants or animals performed by any of the authors.
Additional information
Publisher's note
Springer Nature remains neutral with regard to jurisdictional claims in published maps and institutional affiliations.
Electronic supplementary material
About this article
Cite this article
Han, Y., Guan, F., Sun, J. et al. Identification of a chitosanase from the marine metagenome and its molecular improvement based on evolution data. Appl Microbiol Biotechnol (2020). https://doi.org/10.1007/s00253-020-10715-8
Received:

Revised:

Accepted:

Published:
Keywords
Marine metagenome

Chitooligosaccharides

Chitosanase

Multipoint mutation

Thermal stability