Abstract
Chitinases play a major role in the defensive strategies of plants against fungal pathogens. In the current study, the gene for a 46-kDa endochitinase (chi46) was cloned from Chaetomium globosum, an important biocontrol fungus. The corresponding complementary deoxyribonucleic acid sequence was 1,350 bp in length, encoding 449 amino acid residues. The temporal expression of chi46, in response to the treatments of cell walls of six pathogens and confrontation against two fungal pathogens, was measured in C. globosum using real-time reverse transcription polymerase chain reaction. The expression of chi46 can be highly induced by exposure to the cell walls of plant pathogens and living pathogens, suggesting a role in plant disease resistance. The chi46 gene was inserted into the pPIC9 vector and transferred into the cells of Pichia pastoris GS115 for heterologous expression. The optimal reaction conditions for chitinase CHI46 activity were: 45°C, pH of 5.0, and 5 mmol l−1 of Cu2+. The maximum enzyme activity was 1.42 U ml−1 following exposure to the cell wall chitin of Septoria tritici. The CHI46 enzyme can efficiently degrade cell walls of the phytopathogenic Rhizoctonia solani, Fusarium oxysporum, Sclerotinia sclerotiorum, Valsa sordida, S. tritici, and Phytophthora sojae, demonstrating that it may be involved in the biocontrol mechanism of C. globosum.
Access options
Buy single article
Instant access to the full article PDF.
US$ 39.95
Tax calculation will be finalised during checkout.
Subscribe to journal
Immediate online access to all issues from 2019. Subscription will auto renew annually.
US$ 119
Tax calculation will be finalised during checkout.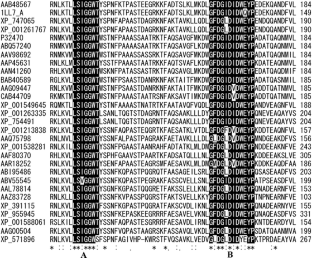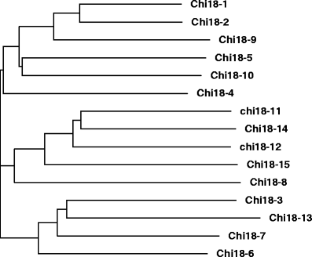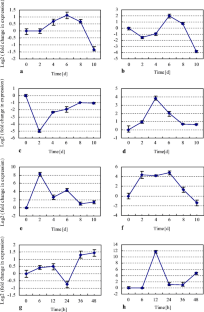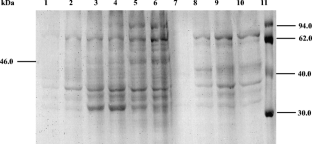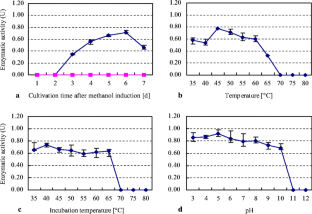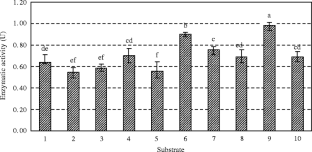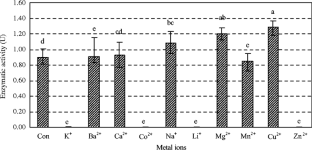 References
Aggarwall R, Tewari AK, Srivastava KD, Singh DV (2004) Role of antibiosis in the biological control of spot blotch (Cochliobolus sativus) of wheat by Chaetomium globosum. Mycopathologia 157:369–377

Bartnicki-Garcia S, Wang MC (1983) Biochemical aspects of morphogenesis in Phytophthora. In: Erwin DC, Bartinicki-Garcia S, Tsao PH (eds) Phytophthora. American Phytopathological Society, St Paul, MN, pp 121–138

Biswas SK, Srivastava KD, Aggarwal R, Dureja P, Singh DV (2000) Antagonism of Chaetomium globosum to Drechslera sorokiniana, the spot blotch pathogen of wheat. Indian Phytopathol 53:436–440

Carsolio C, Gutierrez A, Jimenez B, Van Montagu M, Herrera-Estrella A (1994) Characterization of ech-42, a Trichoderma harzianum endochitinase gene expressed during mycoparasitism. Proc Natl Acad Sci USA 91:10903–10907

Cereghino JL, Cregg JM (2000) Heterologous protein expression in the methylotrophic yeast Pichia pastoris. FEMS Microbiol Rev 24:45–66

Dhingra OD, Mizubuti ESG, Santana FM (2003) Chaetomium globosum for reducing primary inoculum of Diaporthe phaseolorum f. sp. meridionalis in soil-surface soybean stubble in field conditions. Biol Control 26:302–310

Fan YH, Zhang YJ, Yang XY, Pei XQ, Guo SJ, Pei Y (2007) Expression of a Beauveria bassiana chitinase (Bbchit1) in Escherichia coli and Pichia pastoris. Protein Express Purif 56:93–99

Fitches E, Wilkinson H, Bell H, Bown DP, Gatehouse JA, Edwards JP (2004) Cloning, expression and functional characterization of chitinase from larvae of tomato moth (Lacanobia oleracea): a demonstration of the insecticidal activity of insect chitinase. Insect Biochem Mol Biol 34:1037–1050

Gan ZW, Yang JK, Tao N (2007) Cloning of the gene Lecanicillium psalliotae chitinase Lpchi1 and identification of its potential role in the biocontrol of root-knot nematode Meloidogyne incognita. Appl Microbiol Biotechnol 76:1309–1317

Guthrie JL, Khalif S, Castle AJ (2005) An improved method for detection and quantification of chitinase activities. Can J Microbiol 51:491–495

Henrissat B, Bairoch A (1993) New families in the classification of glycosyl hydrolases based on amino acid sequence similarities. Biochem J 293:781–788

Horn SJ, Sobotten A, Synstad B, Sikorski P, Solie M, Varum KM, Eijsink VGH (2006) Endo/exo mechanism and processivity of family 18 chitinases produced by Serratia marcescens. FEBS J 273:491–503

Imoto T, Yagishita K (1971) A simple activity measurement of lysozyme. Agric Biol Chem 35:1154–1156

Kanokmedhakul S, Kanokmedhakul K, Phonkerd N, Soytong K, Kongsaeree P, Suksamrarn A (2002) Antimycobacterial anthraquinone–chromanone compound and diketopiperazine alkaloid from the fungus Chaetomium globosum KMITL-N0802. Planta Med 68:834–836

Kirubakaran SI, Sakthivel N (2007) Cloning and over expression of antifungal barley chitinase gene in Escherichia coli. Protein Express Purif 52:159–166

Kiyohara H, Nagao K, Yana K (1982) Rapid screen for bacteria degrading water insoluble, solid hydrocarbons on agar plates. Appl Environ Microbiol 43:454–457

Klemsdal SS, Clarke JL, Hoell IA, Eijsink VGH, Brurberg MB (2006) Molecular cloning, characterization, and expression studies of a novel chitinase gene (ech30) from the mycoparasite Trichoderma atroviride strain P1. FEMS Microbiol Lett 256:282–289

Lee YS, Park IH, Yoo JS, Chung SY, Lee YC, Cho YS, Ahn SC, Kim CM, Choi YL (2007) Cloning, purification, and characterization of chitinase from Bacillus sp. DAU101. Bioresour Technol 98:2734–2741

Li DC, Chen S, Jing LU (2005) Purification and partial characterization of two chitinases from the mycoparasitic fungus Talaromyces flavus. Mycopathologia 159:223–229

Livak K, Schmittgen T (2001) Analysis of relative gene expression data using real-time quantitative PCR and the 2−ΔΔCT method. Methods 25:402–408

Manya H, Aoki J, Watanabe M, Adachi T, Asou H, Inoue Y, Arai H, Inoue K (1998) Switching of platelet-activating factor acetylhydrolase catalytic subunits in developing rat brain. J Biol Chem 273:18567–18572

Mileweski S, O'Donnell RW, Gooday GW (1992) Chemical modification studies of the active center of Candida albicans chitinase and its inhibition by allosamidin. J Gen Microbiol 138:2545–5501

Morissette DC, Seguin P, Jabaji-Hare SH (2006) Expression regulation of the endochitinase-encoding gene sechi44 from the mycoparasite Stachybotrys elegans. Can J Microbiol 52:1103–1109

Park JH, Choi GJ, Jang KS, Lim HK, Kim HT, Cho KY, Kim JC (2005) Antifungal activity against plant pathogenic fungi of chaetoviridins isolated from Chaetomium globosum. FEMS Microbiol Lett 252:309–313

Perrakis A, Tews I, Dauter Z, Oppenheim AB, Chet I, Wilson KS, Vorgias CE (1994) Crystal structure of a bacterial chitinase at 2.3 A resolution. Structure 2:1169–1180

Reyes-Ramírez A, Escudero-Abarca BI, Aguilar-Uscanga G, Hayward-Jones PM, Eleazar Barboza-Corona J (2004) Antifungal activity of Bacillus thuringiensis chitinase and its potential for the biocontrol of phytopathogenic fungi in soybean seeds. J Food Sci 69:131–134

Sambrook J, Frisch EF, Maniatis T (2002) Molecular cloning: a laboratory manual. Cold Spring Harbor Laboratory, Long Island, NY

Seidl V, Huemer B, Seiboth B, Kubicek CP (2005) A complete survey of Trichoderma chitinases reveals a new family 18 subgroup with potential relevance for mycoparasitism. FEBS J 272:5923–5939

Singh A, Kirubakaran SI, Sakthivel N (2007) Heterologous expression of new antifungal chitinase from wheat. Protein Expr Purif 56:100–109

Song JZ, Yang Q, Liu BD, Chen DF (2005) Expression of the chitinase gene from Trichoderma aureoviride in Saccharomyces cerevisiae. Appl Microbiol Biotechnol 69:39–43

Strange RN, Scott PR (2005) Plant disease: A threat to global food security. Ann Rev Phytopathol 43:83–116

Synstad B, Gaseidnes S, Van Aalten DM, Vriend G, Nielsen JE, Eijsink VG (2004) Mutational and computational analysis of the role of conserved residues in the active site of a family 18 chitinase. Eur J Biochem 271:253–262

Terwisscha van Scheltinga AC, Kalk KH, Beintema JJ, Dijkstra BW (1994) Crystal structures of hevamine, a plant defense protein with chitinase and lysozyme activity, and its complex with an inhibitor. Structure 2:1181–1189

Ueda M, Kojima M, Yoshikawa T, Mitsuda N, Araki K, Kawaguchi T, Miyatake K, Arai M, Fukamizo T (2003) A novel type of family 19 chitinase from Aeromonas sp. No.10S-24 Cloning, sequence, expression, and the enzymatic properties. Eur. J. Biochem 270:2513–2520

Vinale F, Sivasithamparam K, Ghisalberti EL, Marra R, Woo SL, Lorito M (2007) Trichoderma–plant–pathogen interactions. Soil Biol Biochem 40:1–10

Viterbo A, Haran S, Friesem D, Ramot O, Chet I (2001) Antifungal activity of a novel endochitinase gene (chit36) from Trichoderma harzianum Rifai TM. FEMS Microbiol Lett 200:169–174

Viterbo A, Montero M, Ramot O, Friesem D, Monte E, Llobell A, Chet I (2002) Expression regulation of the endochitinase chit36 from Trichoderma asperellum (T. harzianum T-203). Curr Genet 42:114–122

Watanabe T, Kobori K, Miyashita K, Fujii T, Sakai H, Uchida M, Tanaka H (1993) Identification of glutamic acid 204 and aspartic acid 200 in chitinase A1 of Bacillus circulans WL12 as essential residues for chitinase activity. J Biol Chem 268:18567–18572
Acknowledgments
This research was supported by the projects of the International Science and Technology Cooperation of Heilongjiang province (WC05B04) and the Natural and Science Foundation of Heilongjiang province of China (ZJN03-04).
About this article
Cite this article
Liu, Z., Yang, Q., Hu, S. et al. Cloning and characterization of a novel chitinase gene (chi46) from Chaetomium globosum and identification of its biological activity. Appl Microbiol Biotechnol 80, 241–252 (2008). https://doi.org/10.1007/s00253-008-1543-x
Received:

Revised:

Accepted:

Published:

Issue Date:
Keywords
Chaetomium globosum

Chitinase

Gene cloning

Yeast expression

Biological control