Abstract
Long-term right ventricular pacing is associated with left ventricular dysfunction and cardiomyopathy, particularly in pediatric patients and those with congenital heart disease (CHD). Research has shown that pacing-induced cardiomyopathy can be reversed with nonselective or selective His bundle pacing in adults, however, the information available about the use of this type of therapy in pediatrics and CHD is scarce. We performed a retrospective chart review of all the cases of His or left bundle pacing at the University of Minnesota, division of Pediatric Cardiology from January of 2019 to April of 2020. Parametric data are presented as mean ± standard deviation. Non-parametric data are presented as median value with interquartile ranges. Eight patients, ages 8 to 18 years (median of 11.5) and weight from 21.5 to 81.6 kg (median of 40 kg) underwent this procedure successfully. The most common structural heart disease was a repaired peri-membranous ventricular septal defect. Three patients (37.5%) had selective and three (37.5%) had nonselective His bundle pacing, and two patients (25%) had left bundle pacing. There were two cases of pacing-induced cardiomyopathy and each had a 14% and 16% improvement of the ejection fraction after nonselective His bundle pacing. There were no procedural complications. Selective and nonselective His bundle, as well as left bundle pacing may be a feasible procedure in pediatric patients with and without CHD. This procedure may improve pacing-induced cardiomyopathy in this population.
This is a preview of subscription content, log in to check access.
Access options
Buy single article
Instant access to the full article PDF.
US$ 39.95
Price includes VAT for USA
Subscribe to journal
Immediate online access to all issues from 2019. Subscription will auto renew annually.
US$ 99
This is the net price. Taxes to be calculated in checkout.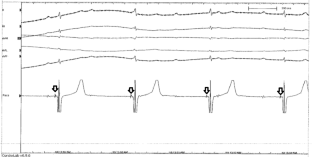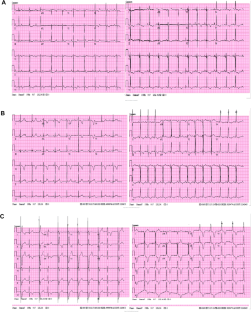 References
1.

Merchant FM, Mittal S (2018) Pacing-induced cardiomyopathy. Cardiac Electrophys Clin. 10:437–445

2.

Gebauer RA, Tomek V, Salameh A, Marek K, Chloupecky V, Gebauer R, Metejka T, Vojtovic P, Janousek K (2009) Predictors of left ventricular remodeling and failure in right ventricular pacing in the young. Eur Heart J 30:1097–1104

3.

Geldorp IE, Vanagt WY, Prinzen FW, Delhaas T (2011) Chronic ventricular pacing in children: toward prevention of pacing-induced heart disease. Heart Fail Rev 16:305–314

4.

Kaltman J, Ro PS, Zimmerman F, Moak JP, Epstein M, Zetser IJ, Sha MJ et al (2008) Management ventricular pacing in pediatric patients and patients with congenital heart disease. Am J Cardiol 102:875–878

5.

Patel B, Garg J, Chaudhary R, Sablani N, Gupta R, Shah M et al (2018) His bundle pacing: hemodynamics and clinical outcomes. Cardiol Rev. 26(4):201–206

6.

Khurshid S, Obeng-Gyimah E, Supple GE et al (2018) Reversal of pacing-induced cardiomyopathy following cardiac resynchronization therapy. JACC Clin Electrophysiol. 4:168–177

7.

Santosh K, Ellenbogen P, Ellenbogen KA (2019) Selective versus nonselective His bundle pacing-does it matter? JACC Clin Electrophysiol. 5:775–777

8.

Khan A, Zelin K, Larpawich PP (2010) Performance of the lumenless 4.1-Fr diameter pacing lead implanted at alternative pacing sites in congenital heart: a chronic 5-year comparison. Pacing Clin Electrophys 33:1467–1474

9.

Vijarayaman P, Mascarenhas V (2019) Three-dimensional mapping-guided permanent His bundle pacing in a patient with corrected transposition of great arteries. HeartRhythm Case Rep. 5:600–602

10.

Mahata I, Macicek SL, Morin DP (2019) Direct His bundle pacing using retrograde mapping in complete heart block and L-transposition of the great arteries. HeartRhythm Case Rep. 5:291–293

11.

Kean AC, Kay WA, Patel JK, Miller JM, Dandamudi G (2017) Permanent nonselective His bundle pacing in an adult with L-transposition and complete AV block. Pacing Clin Electrophysiol 40:1313–1317

12.

Takemoto M, Nakashima A, Muneuchi K, Yamamura K, Shiokawa Y, Sunagawa K, Tominaga R (2010) Para-hisian pacing for a pediatric patient with congenitally corrected transposition of the great arteries (SLL). Pacing Clin Electrophysiol 33:e4–e7

13.

Dai CC, Dai WL (2020) Guo BJ [Clinical observation on six children of left bundle branch area pacing]. Zhonghua Er Ke Za Zhi 58:107–112

14.

Lyon S, Dandamudi G, Kean AC (2020) Permanent his-bundle pacing in pediatrics and congenital heart disease. J Innov Card Rhythm Manag. 11:4005–4012

15.

Ponnusamy SS, Muthu G, Bopanna D (2019) Selective left bundle branch pacing for pediatric complete heart block. Indian Pacing Electrophysiol. 20:78–80

16.

Karpawich PP, Gates J, Stokes KB (1992) Septal his-purkinje ventricular pacing in canines: a new endocardial electrode approach. Pacing Clin Electrophysiol 15:2011–2015

17.

Sharma PS, Dandamudi G, Naperkowski A, Storm RH, Ellenbogen KA, Vijayaraman P (2014) Permanent His-bundle pacing is feasible, safe, and superior to right ventricular pacing in clinical practice. Heart Rhythm. 12:305–312
Ethics declarations
Conflicts of Interest
There are no conflicts of interest to declare.
Ethical Approval
All procedures performed in studies involving human participants were in accordance with the ethical standards of the institutional and/or national research committee and with the 1964 Helsinki declaration and its later amendments or comparable ethical standards.
Additional information
Publisher's Note
Springer Nature remains neutral with regard to jurisdictional claims in published maps and institutional affiliations.
About this article
Cite this article
Jimenez, E., Zaban, N., Sharma, N. et al. His Bundle and Left Bundle Pacing in Pediatrics and Congenital Heart Disease: A Single Center Experience. Pediatr Cardiol (2020). https://doi.org/10.1007/s00246-020-02398-9
Received:

Accepted:

Published:
Keywords
Pediatric

His bundle pacing

Congenital heart disease