Abstract
Mitral valve replacement (MVR) in children under 2 years is associated with significant morbidity and mortality. Decellularized porcine intestinal submucosa is a commercially available formulation of an extracellular matrix (ECM) with an indication for cardiac tissue repair. The present study reports our experience using ECM cylinder valves in patients for MVR. A retrospective review of patients under 2 years who underwent ECM custom-made cylinder mitral valve (ECM-MV) replacement was performed. Clinical, demographic, operative and post-operative follow-up data, including serial echocardiographic data are presented. Eight patients (age 5.6 ± 1.6 months; weight: 6.0 ± 1.1 kg) were identified who underwent ECM-MVR. There was one in-hospital death and no major neurological events. Six patients underwent replacement of their cylinder valve with either a Melody valve inside the ECM-MVR (n = 3), a mechanical valve (n = 2), or a decellularized bovine pericardial cylinder valve (n = 1). The mean time to replacement surgery was 8.4 ± 2.6 months after ECM-MV. The indications for replacement of ECM-MV included mitral stenosis/regurgitation (n = 4) or dehiscence (n = 2). One remaining patient is 24 months from ECM-MV, with trivial regurgitation and no stenosis. Mitral valve creation using ECM is an option for MVR in pediatrics, avoiding anticoagulation, and provides a suitable construct for later placement of a Melody valve, extending surgical and non-surgical options. However, the durability of the native ECM-MV in the mitral position is concerning considering the high re-intervention rate in a relatively short time period. Further studies are needed to determine the longer-term outcomes of this valve in this complex patient population.
This is a preview of subscription content, log in to check access.
Access options
Buy single article
Instant access to the full article PDF.
US$ 39.95
Price includes VAT for USA
Subscribe to journal
Immediate online access to all issues from 2019. Subscription will auto renew annually.
US$ 99
This is the net price. Taxes to be calculated in checkout.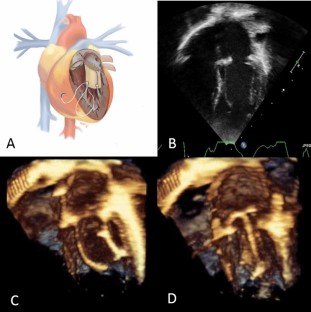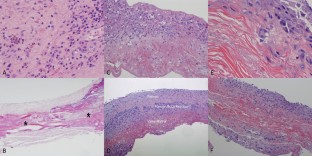 References
1.

Sawan EB, Brink J, Soquet J, Liava AM, Brizard CP, Konstantinov IE et al (2017) The ordeal of left atrioventricular valve replacement in children under 1 year of age. Interact Cardiovasc Thorac Surg 25(2):317–322

2.

Selamet Tierney ES, Pigula FA, Berul CI, Lock JE, del Nido PJ, McElhinney DB (2008) Mitral valve replacement in infants and children 5 years of age or younger: evolution in practice and outcome over three decades with a focus on supra-annular prosthesis implantation. J Thorac Cardiovasc Surg. 136(4):954–961

3.

Beierlein W, Becker V, Yates R, Tsang V, Elliott M, de Leval M et al (2007) Long-term follow-up after mitral valve replacement in childhood: poor event-free survival in the young child. Eur J Cardiothorac Surg 31(5):860–865

4.

Abdullah I, Ramirez FB, McElhinney DB, Lock JE, del Nido PJ, Emani S (2012) Modification of a stented bovine jugular vein conduit (melody valve) for surgical mitral valve replacement. Ann Thorac Surg 94(4):e97–e98

5.

Alsoufi B, Manlhiot C, McCrindle BW, Al-Halees Z, Sallehuddin A, Al-Oufi S et al (2010) Results after mitral valve replacement with mechanical prostheses in young children. J Thorac Cardiovasc Surg 139(5):1189–1196

6.

Caldarone CA, Raghuveer G, Hills CB, Atkins DL, Burns TL, Behrendt DM et al (2001) Long-term survival after mitral valve replacement in children aged <5 years: a multi-institutional study. Circulation 104(12 Suppl 1):I143–I147

7.

Scholl FG, Boucek MM, Chan KC, Valdes-Cruz L, Perryman R (2010) Preliminary experience with cardiac reconstruction using decellularized porcine extracellular matrix scaffold: human applications in congenital heart disease. World J Pediatr Congenit Heart Surg 1(1):132–136

8.

Gerdisch MW, Shea RJ, Barron MD (2014) Clinical experience with CorMatrix extracellular matrix in the surgical treatment of mitral valve disease. J Thorac Cardiovasc Surg 148(4):1370–1378

9.

Fallon AM, Goodchild TT, Cox JL, Matheny RG (2014) In vivo remodeling potential of a novel bioprosthetic tricuspid valve in an ovine model. J Thorac Cardiovasc Surg 148(1):333–40.e1

10.

Woo JS, Fishbein MC, Reemtsen B (2016) Histologic examination of decellularized porcine intestinal submucosa extracellular matrix (CorMatrix) in pediatric congenital heart surgery. Cardiovasc Pathol 25(1):12–17

11.

Cua CL, Kollins K, McConnell PI (2014) Echocardiographic analysis of an extracellular matrix tricuspid valve. Echocardiography 31(8):E264–E266

12.

Gilbert CL, Gnanapragasam J, Benhaggen R, Novick WM (2011) Novel use of extracellular matrix graft for creation of pulmonary valved conduit. World J Pediatr Congenit Heart Surg 2(3):495–501

13.

Zaidi AH, Nathan M, Emani S, Baird C, del Nido PJ, Gauvreau K et al (2014) Preliminary experience with porcine intestinal submucosa (CorMatrix) for valve reconstruction in congenital heart disease: histologic evaluation of explanted valves. J Thorac Cardiovasc Surg 148(5):2216–25.e1

14.

Bibevski S, Levy A, Scholl FG (2017) Mitral valve replacement using a handmade construct in an infant. Interact Cardiovasc Thorac Surg 24(4):639–640

15.

Bibevski S, Scholl FG (2015) Feasibility and early effectiveness of a custom, hand-made systemic atrioventricular valve using porcine extracellular matrix (CorMatrix) in a 4-month-old infant. Ann Thorac Surg 99(2):710–712

16.

Cua CL, Johnston P, Harmon J, Shelton K, McConnell PI (2017) Custom extracellular matrix cylinder mitral valve in a pediatric patient. Echocardiography 34(12):1956–1958

17.

Eltayeb OM, Readdy WJ, Monge MC, Forbess JM, Sarwark AE, Patel A et al (2019) Mitral valve replacement in infants using a 15-mm mechanical valve. Ann Thorac Surg 108(2):552–557

18.

Henaine R, Roubertie F, Vergnat M, Ninet J (2012) Valve replacement in children: a challenge for a whole life. Arch Cardiovasc Dis 105(10):517–528

19.

Quinonez LG, Breitbart R, Tworetsky W, Lock JE, Marshall AC, Emani SM (2014) Stented bovine jugular vein graft (Melody valve) for surgical mitral valve replacement in infants and children. J Thorac Cardiovasc Surg 148(4):1443–1449

20.

Pluchinotta FR, Piekarski BL, Milani V, Kretschmar O, Burch PT, Hakami L et al (2018) Surgical atrioventricular valve replacement with melody valve in infants and children. Circ Cardiovasc Interv 11(11):e007145

21.

Baker RS, Zafar F, Kimura N, Knilans T, Osinska H, Robbins J et al (2018) In vivo remodeling of an extracellular matrix cardiac patch in an ovine model. ASAIO J. https://doi.org/10.1097/MAT.0000000000000864

22.

Tjornild MJ, Carlson Hanse L, Skov SN, Nielsen SL, Hasenkam JM, Ropcke DM (2019) Entire mitral valve reconstruction using porcine extracellular matrix: static in vitro evaluation. Eur J Cardiothorac Surg 55(6):1095–1103

23.

Nelson JS, Heider A, Si MS, Ohye RG (2016) Evaluation of explanted CorMatrix intracardiac patches in children with congenital heart disease. Ann Thorac Surg 102(4):1329–1335

24.

Badylak SF, Freytes DO, Gilbert TW (2009) Extracellular matrix as a biological scaffold material: structure and function. Acta Biomater 5(1):1–13

25.

Valentin JE, Stewart-Akers AM, Gilbert TW, Badylak SF (2009) Macrophage participation in the degradation and remodeling of extracellular matrix scaffolds. Tissue Eng Part A 15(7):1687–1694

26.

Guariento A, Burke R, Fedrigo M, Angelini A, Maschietto N, Vida V et al (2016) Novel valve replacement with an extracellular matrix scaffold in an infant with single ventricle physiology. Cardiovasc Pathol 25(2):165–168

27.

McConnell PI, Hibino N (2014) Something to consider: porcine intestinal submucosa as a biologic scaffold, not a simple patch. J Thorac Cardiovasc Sur 148(4):1767–1769

28.

Morimoto N, Aoki M, Murakami H, Nakagiri K, Yoshida M, Mukohara N (2013) Mid-term echocardiographic comparison of chordal preservation method of mitral valve replacement in patients with mitral stenosis. J Heart Valve Dis 22(3):326–332
Ethics declarations
Conflict of interest
The authors declare that they have no conflict of interest.
Ethical Approval
Institutional IRB approved.
Additional information
Publisher's Note
Springer Nature remains neutral with regard to jurisdictional claims in published maps and institutional affiliations.
About this article
Cite this article
Kiper, C., Cua, C.L., Baker, P. et al. Mitral Valve Replacement in Pediatrics Using an Extracellular Matrix Cylinder Valve: A Case Series. Pediatr Cardiol (2020). https://doi.org/10.1007/s00246-020-02382-3
Received:

Accepted:

Published:
Keywords
Mitral valve replacement

Mitral stenosis

Mitral regurgitation

Cormatrix