Abstract
Perivascular epithelioid cell tumours, known as PEComas, are a family of tumours with immunoreactive melanocytic and smooth muscle markers. They are a rare heterogeneous group in adulthood and childhood with primary osseous PEComas representing an even rarer subgroup. The clinical behaviour is not well understood and the treatment options vary. We present an index case of a primary osseous PEComa of the craniofacial skeleton in a 3-year-old girl.
Level of evidence: Level V, diagnostic; therapeutic; risk/prognostic study.
This is a preview of subscription content, log in to check access.
Access options
Buy single article
Instant access to the full article PDF.
US$ 39.95
Price includes VAT for USA
Subscribe to journal
Immediate online access to all issues from 2019. Subscription will auto renew annually.
US$ 99
This is the net price. Taxes to be calculated in checkout.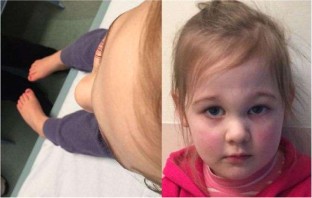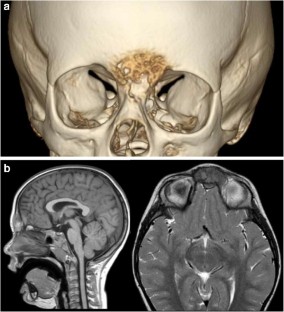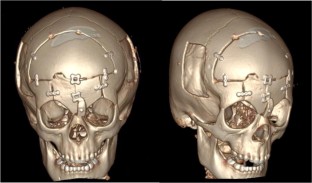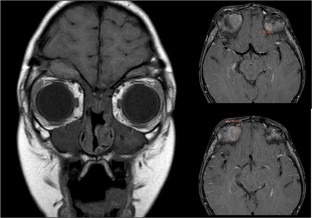 References
1.

Thyway KH, Fisher C (2015) PEComa: morphology and genetics of a complex tumour family. Ann Diagn Pathol 19:359–368

2.

Malinowska I, Kwiatkowski DJ, Weiss S, Martignoni G, Netto G, Argani P (2012) Perivascular epithelioid cell tumors (PEComas) harboring TFE3 gene rearrangements lack the TSC2 alterations characteristic of conventional PEComas: further evidence for a biological distinction. Am J Surg Pathol 36(5):783–784

3.

Chang KL, Folpe AL (2001) Diagnostic utility of microphthalmia transcription factor in malignant melanoma and other tumors. Adv Anat Pathol 8(5):273–275

4.

Folpe AL, Kwiatkowski DJ (2010) Perivascular epithelioid cell neoplasms: pathology and pathogenesis. Hum Pathol 41:1–15

5.

Yamashita K, Fletcher C (2010) PEComa presenting in bone: clinicopathologic analysis of 6 cases and literature review. AM J Surg Pathol 34(11):1623–1629

6.

Bleeker JS, Quevedo JF, Folpe AL (2012) "Malignant" perivascular epithelioid cell neoplasm: Risk stratification and treatment strategies. Sarcoma. https://doi.org/10.1155/2012/541626

7.

Benson C, Vitfell-Rasmussen J, Maco M et al (2014) A retrospective study of patients with malignant PEComa receiving treatment with sirolimus or temsirolimus: The Royal Marsden Hospital experience. Anticancer Res 34:3663–3668

8.

Varan A, Bayhan T, Kiratli H, Özoğul E, Kösemehmetoğlu K, Bulut E, Akyüz C (2017) An orbital perivascular epithelioid cell tumor in a 7-year-old boy: case report and review of the literature. JAAPOS 21(4):325–328
Acknowledgements
We would like to express our gratitude to the members of the Australian Craniofacial Unit.
Ethics declarations
Funding
There was no funding for this research publication.
Conflict of interest
Jason Diab, Tomas O'Neill, Lynette Moore, Stephen Santoreneos, and Walter Flapper declare that they have no conflict of interest.
Ethical approval
The human research and ethics committee has approved this research publication with no restrictions.
Informed consent
Informed consent has been obtained for this research publication.
Patient consent
The patient provided written consent for the use of her image.
Additional information
Publisher's note
Springer Nature remains neutral with regard to jurisdictional claims in published maps and institutional affiliations.
About this article
Cite this article
Diab, J., O'Neill, T., Moore, L. et al. An index case of primary osseous PEComa in a paediatric craniofacial skeleton. Eur J Plast Surg 42, 629–632 (2019). https://doi.org/10.1007/s00238-019-01544-8
Received:

Accepted:

Published:

Issue Date:
Keywords
Craniofacial

Neoplasms

PEComa