Abstract
In this study, a method based on fuzzy gray level aura matrix (FGLAM) textural feature and spectral feature fusion is proposed to improve the accuracy of wood species classification. The experimental dataset is acquired by two sensors. The visible images of wood samples are acquired using a RGB image acquisition platform, and the spectral curves are acquired using a USB2000-VIS-NIR spectrometer having a spectral band of 350–1100 nm. Firstly, the textural features are computed by using FGLAM for gray level wood sample images. The original spectral curve is smoothed and corrected to remove noise. Secondly, the obtained textural features and spectral features are processed in extreme learning machine to complete the decision-level fusion and obtain the classification results. The experimental results for 15 wood species show that the classification accuracy of the textural feature by using FGLAM alone can reach to 90%, which is better than that acquired using the traditional gray level co-occurrence matrix, local binary pattern, and the mainstream improved basic gray level aura matrix. Moreover, the classification accuracy based on the FGLAM textural feature and spectral feature fusion proposed in this paper can reach to 100%. Finally, for 8 similar wood species, the recognition accuracy of the present fusion scheme reaches to 98.75%, which is also better than those state-of-the-art methods.
Access options
Buy single article
Instant access to the full article PDF.
US$ 39.95
Tax calculation will be finalised during checkout.
Subscribe to journal
Immediate online access to all issues from 2019. Subscription will auto renew annually.
US$ 119
Tax calculation will be finalised during checkout.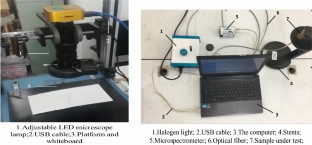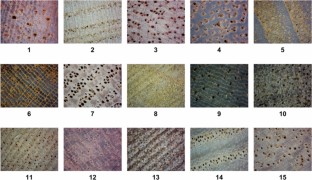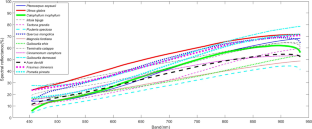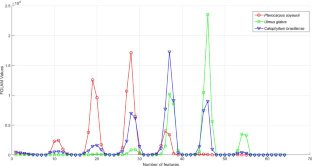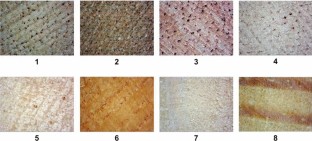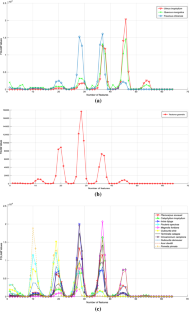 Acknowledgement
This research is supported by the National Natural Science Foundation of China with grant number 31670717, and it is also supported by the Fundamental Research Funds for the Central University with grant number 2572017EB09.
Ethics declarations
Conflict of interest
On behalf of all authors, the corresponding author states that there is no conflict of interest.
Additional information
Publisher's Note
Springer Nature remains neutral with regard to jurisdictional claims in published maps and institutional affiliations.
About this article
Cite this article
Han, Jc., Zhao, P. & Wang, Ck. Wood species recognition through FGLAM textural and spectral feature fusion. Wood Sci Technol (2021). https://doi.org/10.1007/s00226-021-01262-0
Received:

Accepted:

Published: