Abstract
Chronic non-bacterial osteomyelitis (CNO) is a rare auto-inflammatory bone disorder, with a prevalence of around one in a million patients. In the more severe form, it is referred to as chronic recurrent multifocal osteomyelitis (CRMO). We present the current knowledge on epidemiology, pathophysiology as well as diagnostic options and treatment regimens. CNO/CRMO most commonly affects children and lesions are often seen in the metaphyseal plates of the long bones, but cases have been described affecting all age groups as well as lesions in almost every bone. It is, therefore, a disease that clinicians can encounter in many different settings. Diagnosis is mainly a matter of exclusion from differential diagnoses such as bacterial osteomyelitis and cancer. Magnetic resonance imaging is the best radiological method for diagnosis coupled with a low-grade inflammation and a history of recurring episodes. Treatment is based on case reports and consists of alleviating symptoms with non-steroidal anti-inflammatory drugs since the disease is often self-limiting. Recently, more active treatments using either bisphosphonates or biological treatment are becoming more common, to prevent long term bone damage. In general, due to its rarity, much remains unclear regarding CNO/CRMO. We review the known literature on CNO/CRMO and propose areas of interest as well as possible ways to make current diagnostic criteria more detailed. We also find unifocal cases of the jaw to be a possible sub-type that may need its own set of criteria.
Access options
Buy single article
Instant access to the full article PDF.
US$ 39.95
Tax calculation will be finalised during checkout.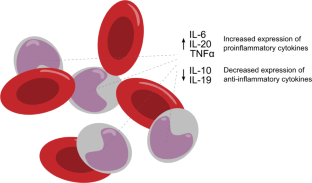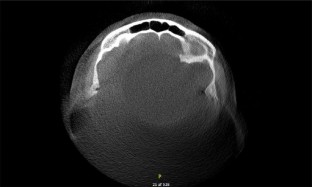 References
1.

Giedion A et al (1972) Subacute and chronic "symmetrical" osteomyelitis. Ann Radiol (Paris) 15(3):329–342

2.

Ferguson PJ, El-Shanti HI (2007) Autoinflammatory bone disorders. Curr Opin Rheumatol 19(5):492–498

3.

Ferguson PJ, Sandu M (2012) Current understanding of the pathogenesis and management of chronic recurrent multifocal osteomyelitis. Curr Rheumatol Rep 14(2):130–141

4.

Girschick HJ et al (2007) Chronic recurrent multifocal osteomyelitis: what is it and how should it be treated? Nat Clin Pract Rheumatol 3(12):733–738

5.

Hedrich CM et al (2013) A clinical and pathomechanistic profile of chronic nonbacterial osteomyelitis/chronic recurrent multifocal osteomyelitis and challenges facing the field. Expert Rev Clin Immunol 9(9):845–854

6.

Hedrich CM et al (2013) Autoinflammatory bone disorders with special focus on chronic recurrent multifocal osteomyelitis (CRMO). Pediatr Rheumatol Online J 11(1):47

7.

Hofmann SR et al (2016) Chronic nonbacterial osteomyelitis: pathophysiological concepts and current treatment strategies. J Rheumatol 43(11):1956–1964

8.

Bjorksten B et al (1978) Chronic recurrent multifocal osteomyelitis and pustulosis palmoplantaris. J Pediatr 93(2):227–231

9.

Moussa T et al (2017) Clinical and genetic association, radiological findings and response to biological therapy in seven children from Qatar with non-bacterial osteomyelitis. Int J Rheum Dis 20(9):1286–1296

10.

Hofmann SR et al (2017) The molecular pathophysiology of chronic non-bacterial osteomyelitis (CNO)—a systematic review. Mol Cell Pediatr 4(1):7

11.

Rasmussen AQ et al (2014) Non-infectious osteomyelitis of the mandible in a young woman: a case report. J Med Case Rep 8:44

12.

Padwa BL et al (2016) Pediatric chronic nonbacterial osteomyelitis of the jaw: clinical, radiographic, and histopathologic features. J Oral Maxillofac Surg 74(12):2393–2402

13.

Wang Y et al (2017) Monofocal chronic nonbacterial osteomyelitis in the mandible accompanied with mucocutaneous disease. J Craniofac Surg 28(6):e547–e551

14.

Huber AM et al (2002) Chronic recurrent multifocal osteomyelitis: clinical outcomes after more than five years of follow-up. J Pediatr 141(2):198–203

15.

Jansson A et al (2007) Classification of non-bacterial osteitis: retrospective study of clinical, immunological and genetic aspects in 89 patients. Rheumatology 46(1):154–160

16.

Chen Z, Cheng L, Feng G (2018) Bone inflammation and chronic recurrent multifocal osteomyelitis. Eur Rev Med Pharmacol Sci 22(5):1380–1386

17.

Alshammari A et al (2013) Chronic recurrent multifocal osteomyelitis in children: a multidisciplinary approach is needed to establish a diagnosis. World J Nucl Med 12(3):120–123

18.

Deogaonkar K et al (2008) Chronic recurrent multifocal osteomyelitis presenting as acute scoliosis: a case report and review of literature. Eur Spine J 17(Suppl 2):S248–S252

19.

Walsh P et al (2015) Chronic recurrent multifocal osteomyelitis in children: nine years' experience at a statewide tertiary paediatric rheumatology referral centre. Rheumatology 54(9):1688–1691

20.

Greenwood S, Leone A, Cassar-Pullicino VN (2017) SAPHO and recurrent multifocal osteomyelitis. Radiol Clin North Am 55(5):1035–1053

21.

Girschick H et al (2018) The multifaceted presentation of chronic recurrent multifocal osteomyelitis: a series of 486 cases from the Eurofever international registry. Rheumatology (Oxford)

22.

Silier CCG et al (2017) Chronic non-bacterial osteitis from the patient perspective: a health services research through data collected from patient conferences. BMJ Open 7(12):e017599

23.

Baltensperger M et al (2004) Is primary chronic osteomyelitis a uniform disease? Proposal of a classification based on a retrospective analysis of patients treated in the past 30 years. J Craniomaxillofac Surg 32(1):43–50

24.

Bjorksten B, Boquist L (1980) Histopathological aspects of chronic recurrent multifocal osteomyelitis. J Bone Joint Surg Br 62(3):376–380

25.

Hofmann SR et al (2011) Chronic non-bacterial osteomyelitis is associated with impaired Sp1 signaling, reduced IL10 promoter phosphorylation, and reduced myeloid IL-10 expression. Clin Immunol 141(3):317–327

26.

Hofmann SR et al (2016) Serum biomarkers for the diagnosis and monitoring of chronic recurrent multifocal osteomyelitis (CRMO). Rheumatol Int 36(6):769–779

27.

Hofmann SR et al (2012) Biological properties and regulation of IL-10 related cytokines and their contribution to autoimmune disease and tissue injury. Clin Immunol 143(2):116–127

28.

Xavier RJ, Podolsky DK (2007) Unravelling the pathogenesis of inflammatory bowel disease. Nature 448(7152):427–434

29.

Ouyang W et al (2011) Regulation and functions of the IL-10 family of cytokines in inflammation and disease. Annu Rev Immunol 29:71–109

30.

Manzanillo P, Eidenschenk C, Ouyang W (2015) Deciphering the crosstalk among IL-1 and IL-10 family cytokines in intestinal immunity. Trends Immunol 36(8):471–478

31.

Hofmann SR et al (2012) Attenuated TLR4/MAPK signaling in monocytes from patients with CRMO results in impaired IL-10 expression. Clin Immunol 145(1):69–76

32.

Hedrich CM, Crispin JC, Tsokos GC (2014) Epigenetic regulation of cytokine expression in systemic lupus erythematosus with special focus on T cells. Autoimmunity 47(4):234–241

33.

Hedrich CM et al (2017) DNA methylation in systemic lupus erythematosus. Epigenomics 9(4):505–525

34.

Kvist TM, Syberg S, Petersen S, Ding M, Jørgensen NR, Schwarz P (2017) The role of the P2 × 7 receptor on bone mineral density in a mouse model of inflammation-mediated osteoporosis. Bone Rep 7:145–151

35.

Sakran W et al (2013) Chronic recurrent multifocal osteomyelitis and deficiency of interleukin-1-receptor antagonist. Pediatr Infect Dis J 32(1):94

36.

Beck C et al (2011) Mutation screening of the IL-1 receptor antagonist gene in chronic non-bacterial osteomyelitis of childhood and adolescence. Clin Exp Rheumatol 29(6):1040–1043

37.

Cox AJ, Zhao Y, Ferguson PJ (2017) Chronic recurrent multifocal osteomyelitis and related diseases-update on pathogenesis. Curr Rheumatol Rep 19(4):18

38.

Byrd L et al (1991) Chronic multifocal osteomyelitis, a new recessive mutation on chromosome 18 of the mouse. Genomics 11(4):794–798

39.

Golla A et al (2002) Chronic recurrent multifocal osteomyelitis (CRMO): evidence for a susceptibility gene located on chromosome 18 21.3-18q22. Eur J Hum Genet 10(3):217–221

40.

Cox AJ, Ferguson PJ (2018) Update on the genetics of nonbacterial osteomyelitis in humans. Curr Opin Rheumatol 30(5):521–525

41.

Schnabel A et al (2016) Unexpectedly high incidences of chronic non-bacterial as compared to bacterial osteomyelitis in children. Rheumatol Int 36(12):1737–1745

42.

Jansson AF, Grote V, Group ES (2011) Nonbacterial osteitis in children: data of a German Incidence Surveillance Study. Acta Paediatr 100(8):1150–1157

43.

Tlougan BE et al (2009) Chronic recurrent multifocal osteomyelitis (CRMO) and synovitis, acne, pustulosis, hyperostosis, and osteitis (SAPHO) syndrome with associated neutrophilic dermatoses: a report of seven cases and review of the literature. Pediatr Dermatol 26(5):497–505

44.

El-Shanti HI, Ferguson PJ (2007) Chronic recurrent multifocal osteomyelitis: a concise review and genetic update. Clin Orthop Relat Res 462:11–19

45.

Costa-Reis P, Sullivan KE (2013) Chronic recurrent multifocal osteomyelitis. J Clin Immunol 33(6):1043–1056

46.

Chen HC et al (2018) The role of whole-body magnetic resonance imaging in diagnosing chronic recurrent multifocal osteomyelitis. Radiol Case Rep 13(2):485–489

47.

Falip C et al (2013) Chronic recurrent multifocal osteomyelitis (CRMO): a longitudinal case series review. Pediatr Radiol 43(3):355–375

48.

Camison L et al (2018) Chronic recurrent multifocal osteomyelitis of the mandible: a diagnostic challenge. Plast Reconstr Surg 142(1):186–192

49.

Compeyrot-Lacassagne S et al (2007) Pamidronate treatment of chronic noninfectious inflammatory lesions of the mandible in children. J Rheumatol 34(7):1585–1589

50.

Leclair N et al (2016) Whole-body diffusion-weighted imaging in chronic recurrent multifocal osteomyelitis in children. PLoS ONE 11(1):e0147523

51.

Berkowitz YJ et al (2018) Complete resolution and remodeling of chronic recurrent multifocal osteomyelitis on MRI and radiographs. Skelet Radiol 47(4):563–568

52.

Chong A et al (2014) Variations in findings on (18) F-FDG PET/CT, Tc-99m HDP bone scan and WBC scan in chronic multifocal osteomyelitis. Int J Rheum Dis 17(3):344–345

53.

Beck C et al (2010) Chronic nonbacterial osteomyelitis in childhood: prospective follow-up during the first year of anti-inflammatory treatment. Arthritis Res Ther 12(2):R74

54.

von Kalle T et al (2013) Typical patterns of bone involvement in whole-body MRI of patients with chronic recurrent multifocal osteomyelitis (CRMO). Rofo 185(7):655–661

55.

Schwarz P (2017) Effect of Zoledronic acid treatment in cases of non-infectious osteomyelitis of the jaw. J Bone Min Res 32(Supplement 1):S282–S282

56.

Hofmann SR et al (2017) Serum interleukin-6 and CCL11/Eotaxin may be suitable biomarkers for the diagnosis of chronic nonbacterial osteomyelitis. Front Pediatr 5:256

57.

Taddio A et al (2017) Dealing with chronic non-bacterial osteomyelitis: a practical approach. Pediatr Rheumatol Online J 15(1):87

58.

Holden W, David J (2005) Chronic recurrent multifocal osteomyelitis: two cases of sacral disease responsive to corticosteroids. Clin Infect Dis 40(4):616–619

59.

Zhao Y et al (2017) Consensus treatment plans for chronic nonbacterial osteomyelitis refractory to nonsteroidal antiinflammatory drugs and/or with active spinal lesions. Arthritis Care Res (Hoboken) 70(8):1228–1237

60.

Schultz C et al (1999) Chronic recurrent multifocal osteomyelitis in children. Pediatr Infect Dis J 18(11):1008–1013

61.

Simm PJ, Allen RC, Zacharin MR (2008) Bisphosphonate treatment in chronic recurrent multifocal osteomyelitis. J Pediatr 152(4):571–575

62.

Roderick M et al (2014) Efficacy of pamidronate therapy in children with chronic non-bacterial osteitis: disease activity assessment by whole body magnetic resonance imaging. Rheumatology 53(11):1973–1976

63.

Hirano D et al (2017) Oral alendronate in pediatric chronic recurrent multifocal osteomyelitis. Pediatr Int 59(4):506–508

64.

Carpenter E et al (2004) Crohn's-associated chronic recurrent multifocal osteomyelitis responsive to infliximab. J Pediatr 144(4):541–544

65.

Deutschmann A et al (2005) Successful treatment of chronic recurrent multifocal osteomyelitis with tumor necrosis factor-alpha blockage. Pediatrics 116(5):1231–1233

66.

Eleftheriou D et al (2010) Biologic therapy in refractory chronic non-bacterial osteomyelitis of childhood. Rheumatology 49(8):1505–1512

67.

Marangoni RG, Halpern AS (2010) Chronic recurrent multifocal osteomyelitis primarily affecting the spine treated with anti-TNF therapy. Spine (Phila Pa 1976) 35(7):E253–E256

68.

Eisenstein EM et al (2011) Combination therapy with methotrexate and etanercept for refractory chronic recurrent multifocal osteomyelitis. J Rheumatol 38(4):782–783

69.

Ramraj R, Chun C, Marcovici P (2016) Chronic recurrent multifocal osteomyelitis in Crohn's disease—complete resolution with anti TNFalpha therapy. J Pediatr Gastroenterol Nutr 60(5):586–591

70.

Batu ED et al (2015) Etanercept treatment in five cases of refractory chronic recurrent multifocal osteomyelitis (CRMO). Joint Bone Spine 82(6):471–473

71.

Tronconi E et al (2018) Biologic treatment for chronic recurrent multifocal osteomyelitis: report of four cases and review of the literature. Rheumatol Int 38(1):153–160

72.

Shimizu M et al (2010) Colchicine-responsive chronic recurrent multifocal osteomyelitis with MEFV mutations: a variant of familial Mediterranean fever? Rheumatology 49(11):2221–2223

73.

Gallagher KT et al (1997) Treatment of chronic recurrent multifocal osteomyelitis with interferon gamma. J Pediatr 131(3):470–472

74.

Andersson R (1995) Effective treatment with interferon-alpha in chronic recurrent multifocal osteomyelitis. J Interferon Cytokine Res 15(10):837–838

75.

Dietzel CT, Schafer C, Vordermark D (2017) Successful treatment of chronic recurrent multifocal osteomyelitis using low-dose radiotherapy: a case report. Strahlenther Onkol 193(3):229–233

76.

Muschitz C et al (2017) Diagnosis and treatment of Paget's disease of bone: a clinical practice guideline. Wien Med Wochenschr 167(1–2):18–24

77.

Gamble JG, Rinsky LA (1986) Chronic recurrent multifocal osteomyelitis: a distinct clinical entity. J Pediatr Orthop 6(5):579–584

78.

Oberc A, Sulko J (2014) Chronic recurrent multifocal osteomyelitis (CRMO) in children—single-centre clinical observations and experience. Ortop Traumatol Rehabil 16(3):297–305

79.

Catalano-Pons C et al (2008) Clinical outcome in children with chronic recurrent multifocal osteomyelitis. Rheumatology 47(9):1397–1399

80.

Duffy CM et al (2002) Chronic recurrent multifocal osteomyelitis: review of orthopaedic complications at maturity. J Pediatr Orthop 22(4):501–505

81.

Wipff J et al (2015) A large national cohort of French patients with chronic recurrent multifocal osteitis. Arthritis Rheumatol 67(4):1128–1137
About this article
Cite this article
Buch, K., Thuesen, A.C.B., Brøns, C. et al. Chronic Non-bacterial Osteomyelitis: A Review. Calcif Tissue Int 104, 544–553 (2019). https://doi.org/10.1007/s00223-018-0495-0
Received:

Accepted:

Published:

Issue Date:
Keywords
Rare bone diseases

Autoinflammatory bone disorder

Pustulotic arthro-osteitis

Sclerosing osteitis