Abstract
Herein, the self-assembly of 1-dodecanethiol-capped Cu nanoclusters (DT-Cu NCs) is obtained by annealing of dibenzyl ether solution of nanoclusters. These aggregates are composed of small clusters and emit a high level of aggregation-induced emission (AIE) in water. Based on the quenching effect of 4-nitrophenol (4-NP) on DT-Cu NCs, a fluorescence strategy is developed to monitor α-glucosidase (α-Glu) activity and screen its inhibitors from Chinese herbal medicines. 4-Nitrophenyl-α-D-glucopyranoside (NGP) is selected as the substrate, which is further hydrolyzed to yield 4-NP through the catalysis of α-Glu. The quenching efficiency is positively correlated to the concentration of α-Glu. Furthermore, the inhibitory effects of the extracts from four Chinese herbal medicines (i.e., the rind of Punica granatum L., Momordica grosvenorii Swingle., Crataegus pinnatifida Bge., and Lycium barbarum L.) on the α-Glu activity have been studied. The IC50 values of extracts from the rind of Punica granatum L. and Momordica grosvenorii Swingle are 0.23 and 0.37 g/L, respectively, so they show obvious inhibitory effects on α-Glu. The extracts of Crataegus pinnatifida Bge. and Lycium barbarum L. exhibit relatively weak inhibitory effects. Hence, the proposed strategy can be applicable for screening α-Glu inhibitors from Chinese herbal medicines. Last but not the least, by immobilizing DT-Cu NCs into agarose hydrogels in polyethylene tubes, a visual device is fabricated to screen α-Glu inhibitors with high throughput and sensitivity.
Graphical abstract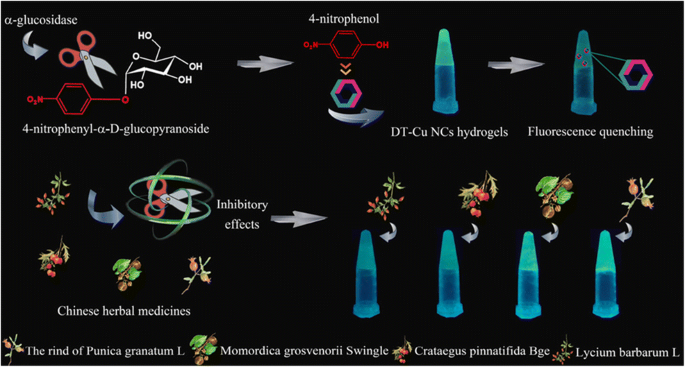 Access options
Buy single article
Instant access to the full article PDF.
US$ 39.95
Tax calculation will be finalised during checkout.
Subscribe to journal
Immediate online access to all issues from 2019. Subscription will auto renew annually.
US$ 119
Tax calculation will be finalised during checkout.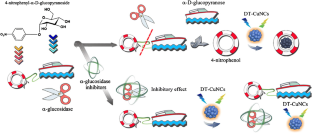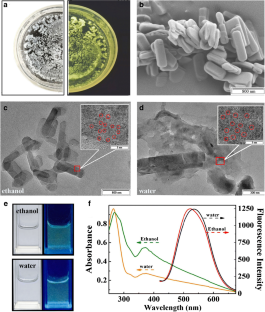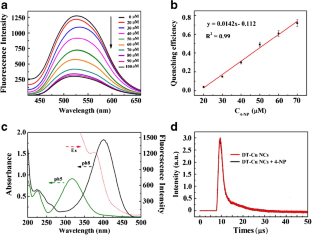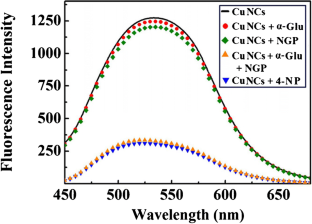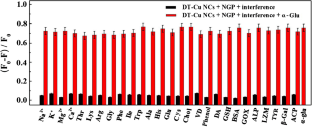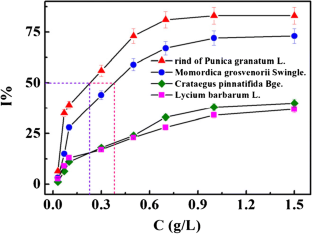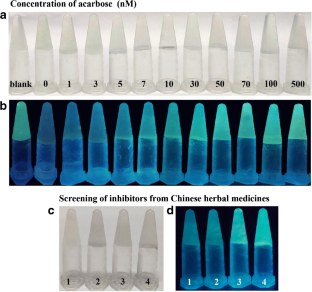 Funding
This work was supported by the National Natural Science Foundation of China (No. 21775088, 21705095), the Natural Science Foundation of Shandong Province, China (ZR2019QB010), and the Scientific Research Foundation of Qufu Normal University (BSQD20130117).
Ethics declarations
The human serum sample experiments were performed in accordance with the guidelines from the Ethical Committee, Qufu Normal University. All serum samples were obtained from healthy volunteers with their informed consent. All studies were approved by the Ethical Committee of Qufu Normal University.
Conflict of interest
The authors declare no competing interests.
Additional information
Publisher's note
Springer Nature remains neutral with regard to jurisdictional claims in published maps and institutional affiliations.
Supplementary information
About this article
Cite this article
Li, C., Zi, Y., Xu, D. et al. A fluorescence strategy for monitoring α-glucosidase activity and screening its inhibitors from Chinese herbal medicines based on Cu nanoclusters with aggregation-induced emission. Anal Bioanal Chem (2021). https://doi.org/10.1007/s00216-021-03214-w
Received:

Revised:

Accepted:

Published:
Keywords
α-Glucosidase

Inhibitor screening

Chinese herbal medicines

Inner filter effect

Copper nanoclusters

Aggregation-induced emission