Correction to: Volumetric absorptive microsampling as an alternative tool for therapeutic drug monitoring of first-generation anti-epileptic drugs
Correction to: Anal Bioanal Chem
  https://doi.org/10.1007/s00216-018-0866-4
We would like to call the reader's attention to the fact that unfortunately in Fig.
2
of the original article the figure headings of both graphs are the same. However, the heading of the upper graph should be 'IS-compensated recovery Low QC' and the one of the lower graph 'IS-compensated recovery High QC'. Please find below the corrected figure.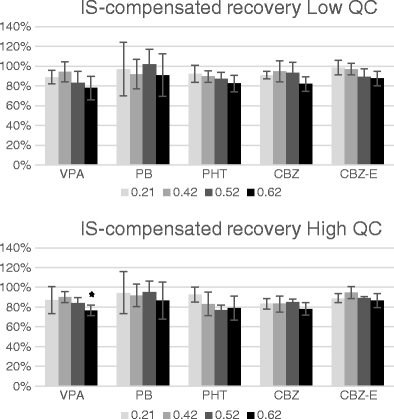 The original article has been corrected.
Copyright information
© Springer-Verlag GmbH Germany, part of Springer Nature 2018